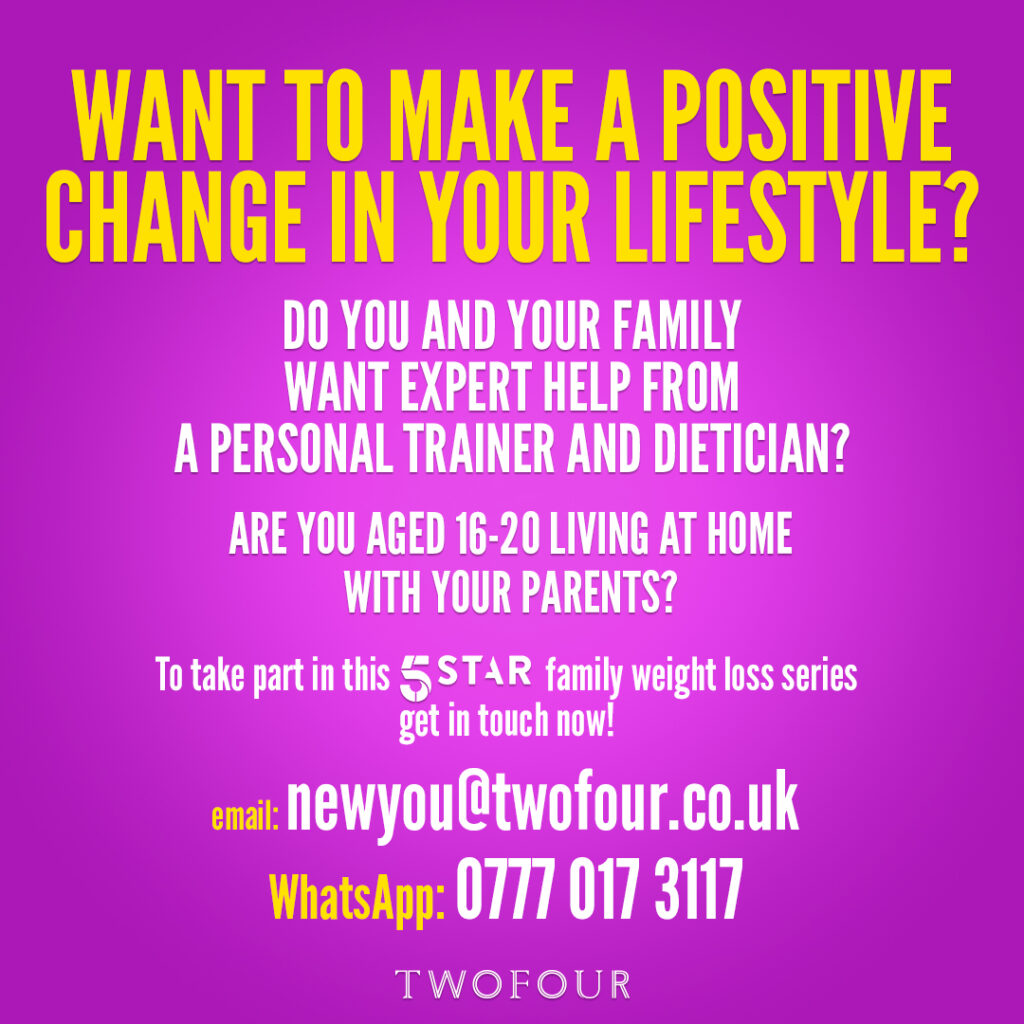 Now I know this is not the usual post you will see from me here at Fatgirlskinny HQ but I was approached by twofour to see if any of my lovely followers would be interested in applying. I can highly recommend gaining some more information from them as the show in question was excellent. 
Good Luck to anyone who applies, let me know how you get on 🙂
---
Do you and your family want help from a personal trainer and dietician with food shopping paid for 7 weeks?
 5STAR are looking for UK-based teenagers aged 16-20 and their families who want to make a change in their lives for a family weight loss show.
Families will work with a personal trainer and dietician, with food shopping covered over a 7 week period to help them make a change in their lives.
With specifically tailored nutrition and exercise plans, the families undertake a journey of transformation and discovery, getting to the bottom of their weight gain.  Working together, families hope to change their lifestyle and get on the right track for a healthier and happier future.
To find out more email: newyou@twofour.co.uk whatsapp: 0777 017 3117