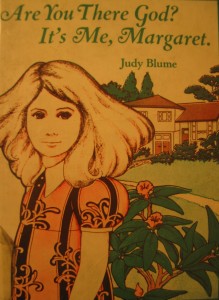 The title of this post has just brought back this huge childhood/teenage memory which I had completely forgotten about… my HUGE love for Judy Blume! Do you remember the books "Are you there, God? It's me Margaret". It was about a teenage girl.. (Adrian Mole style stuff here…) growing up.. being a late developer (okay the complete opposite of me), dealing with boys, her religion and getting her first period etc.. It was probably one of my favourite books as a teenager.
Okay I have Googled it and it was written in 1970 (I was born in 1982) and they still publish it now. I may have to get on ebay and buy this for some holiday reading (will people think i am weird reading a children's book?)
So i have gone a little off track there, i was supposed to be entertaining everyone, describing myself and telling you what a little chubster i am but i really don't want to sound like a complete Dilbert.. (yes Dilbert is my word.. if you ask one of my best friends Brian he will confirm this.. he is called Dilbert on almost a daily basis).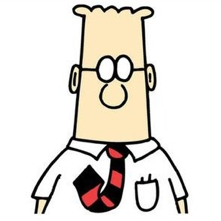 So anyway, for example.. do you remember writing in your school exercise books as a kid or my penpal friends will agree with me it's like trying to write an introduction letter for a new pal. "Hello, my name is Kirsty, i am 33 years old, i live in Dorset" How much of a Dilbert do i sound?
Alrighty.. here goes.. Hello, my name is Kirsty, i am 33 years… (kidding)
Okay seriously let me start by telling you my most annoying habits…
I use "……" all of the time!
I "LOL" or "HAHA" far too often…
I open brackets a lot… sometimes i find myself writing entire paragraphs in brackets (ooops)
My spelling is pretty good but my punctuation is not fab!!
I say "To be honest" often!
I start my sentences with "So" a lot!
If you think you can put up with those annoying habits please like my facebook page and twitter page to be kept up-to-date with my latest posts 🙂
I was going to ramble on about my weight, my struggles with losing it, how i have always been overweight etc etc.. but honestly lets face it.. these points will come up A LOT in my blog and I don't want to give everything away straight away so for now i will say "Hello" and "Thanks for reading this far" and "I hope you visit again and enjoy my posts, recipes and anything else i find to talk about of course"
Loadsa love
Kirsty xx