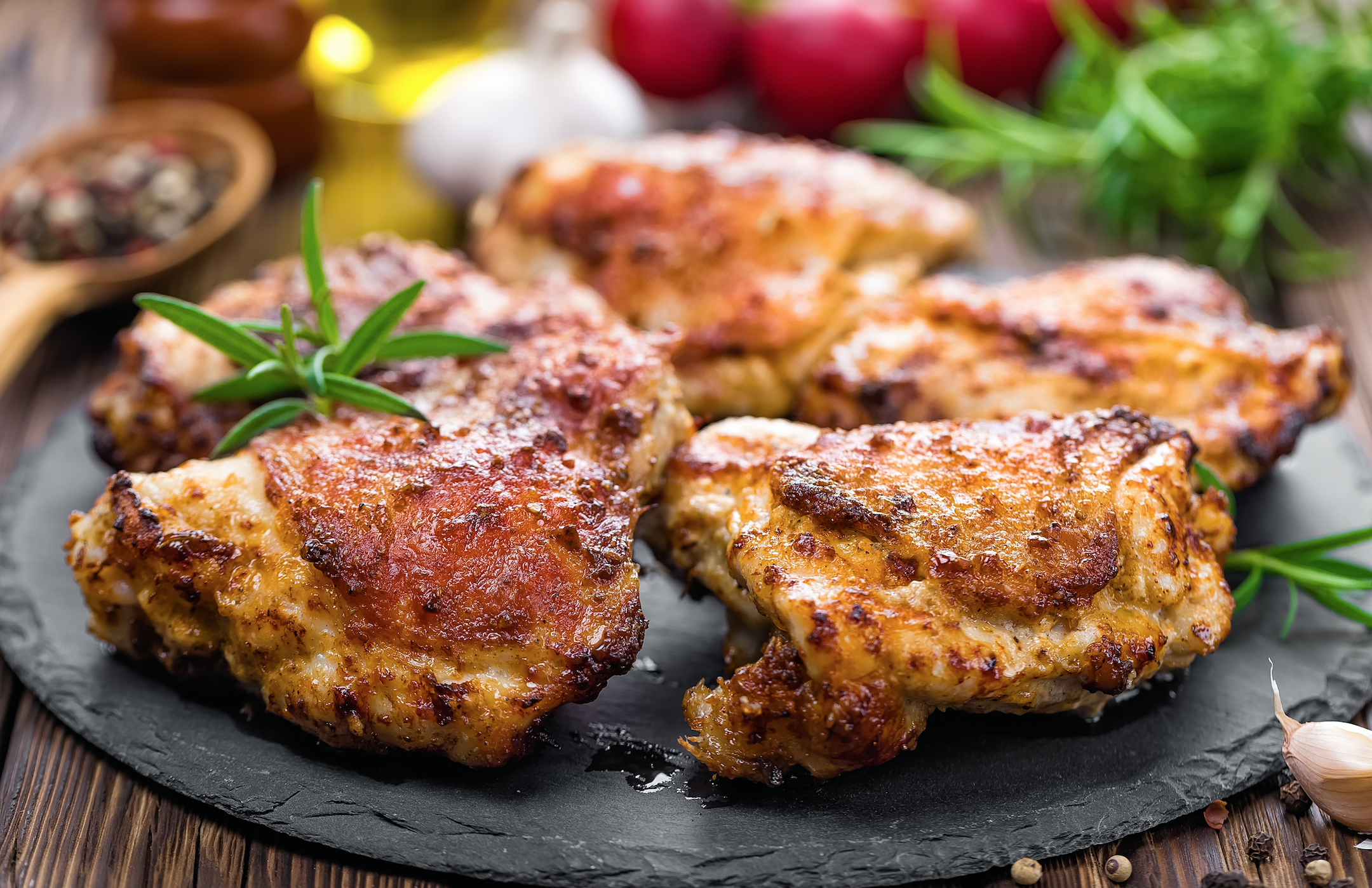 You say Piri.. I say Peri haha! Anyway who doesn't love a CHEEKY Nandos 🙂 Don't miss out… try my syn free Slimming world fakeaway recipe!
Servings:

2 – 3 People


Syns:

Syn Free
---
Ingredients:
4 Skinless chicken thighs OR 3 chicken breasts cut into large slices
For the marinade:
2 Red chilies (if you fancy it hotter just add more chilies or some hot chilli powder)
1 red pepper
1/2 a red onion (or 100g of frozen red onion)
Juice from 1 lemon
Juice from 1 lime
1 Tbsp paprika
1/2 Tsp salt
1/2 Tsp black pepper
1 Tsp oregano
1/4 Tsp of ginger
1/2 Tsp of hot chilli powder
2 Cloves of garlic or 2 tsp of garlic powder
4 Tbsp malt vinegar
5 Small baby tomatoes or 150g chopped tomatoes
50ml Water
Fry light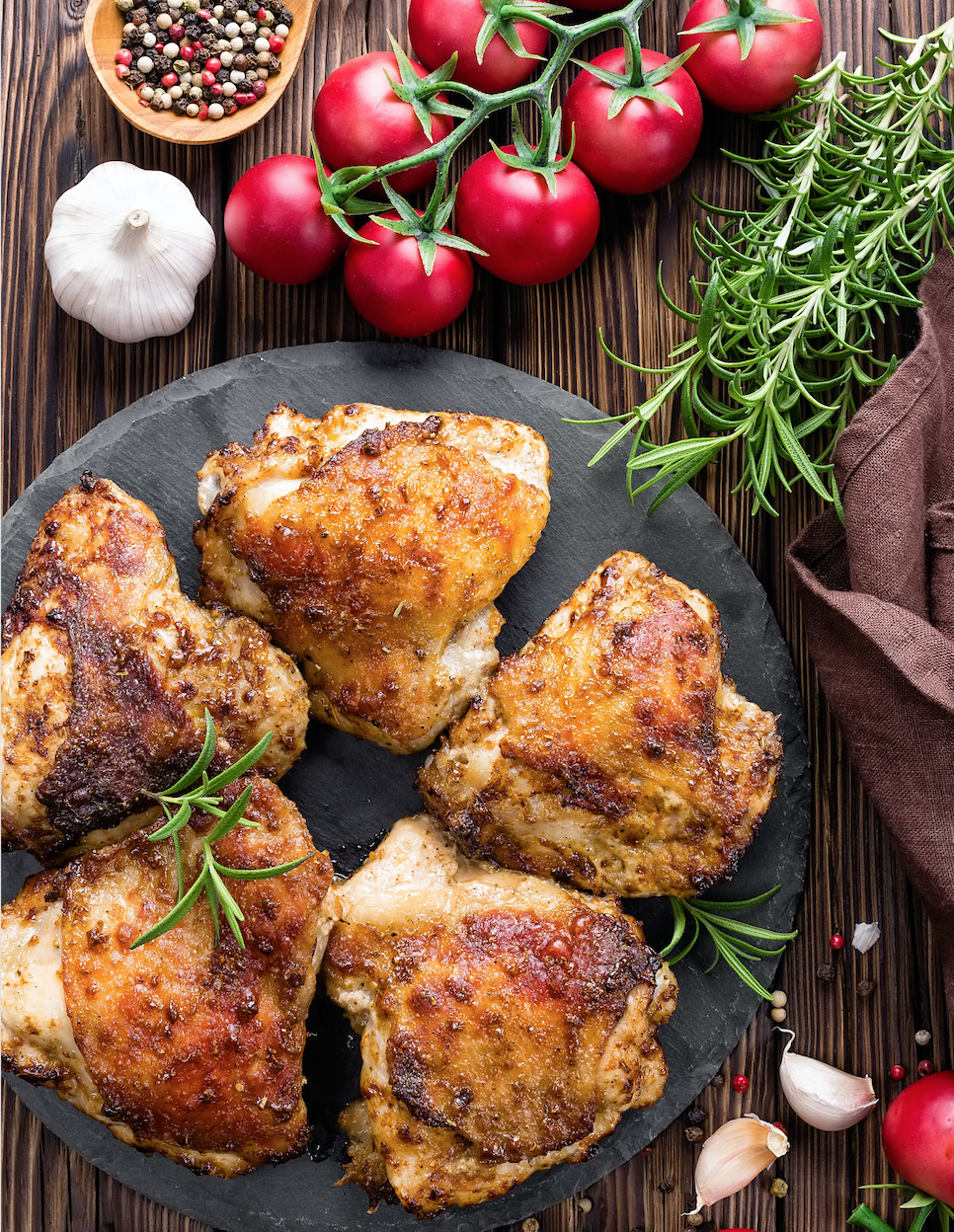 ---
Method:
 Place all of the Piri Piri ingredients into you food processor or nutri bullet. Once this forms a paste.. marinate your chicken, cover and leave in the fridge for at least 2 hours or overnight. The longer your can leave it the better it will taste.
There are 3 Cooking methods for this recipe, the slow cooker method will procude a lovely moist chicken that falls off the bone.
Slow cooker low heat – 6 -7 hours
Slow cooker high heat – 4 hours
Oven cook – 30 – 40 minutes at 200c
Once the chicken is cooked, finish off in a frying pan with a little Frylight for 5 – 10 minutes until crispy.
---
If you have cooked this.. please tag me on Instagram with some amazing photos 🙂 @Fatgirlskinny__
My followers love this recipe….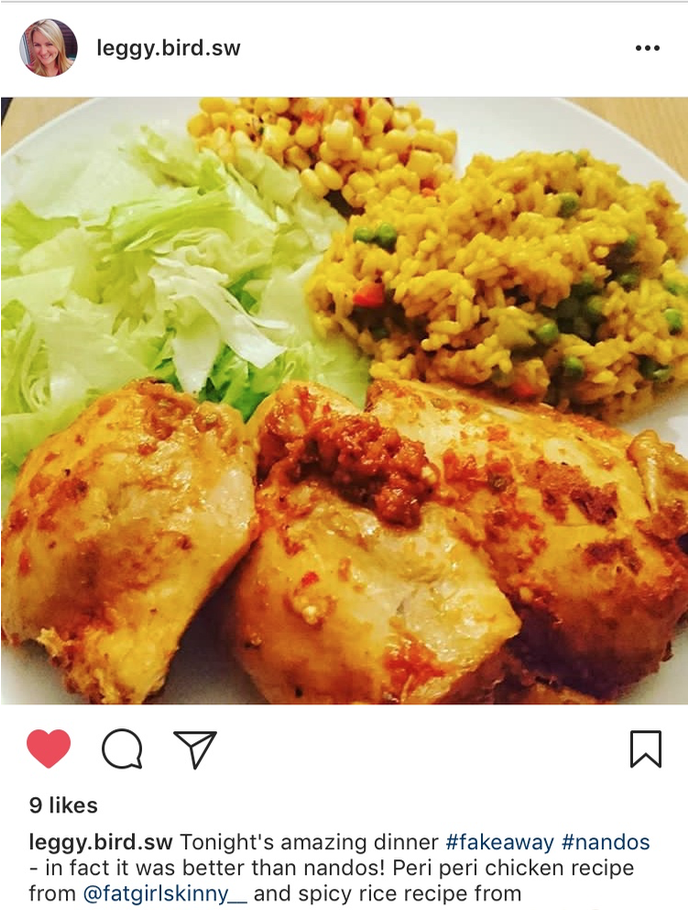 ---
Recipe Created by Fatgirlskinny. Please do not use or recreate this recipe without prior permission.
---
Have you created this meal? Please tag me in your photos on Instagram and you might get featured on my blog. Visit me on Instagram… @Fatgirlskinny__
---
Do you need some support? Are you lacking in inspiration? Join our Facebook page to make new Slimming World friends.
---
If you don't already have a slow cooker I HIGHLY recommend this amazing slow cooker from Crock Pot.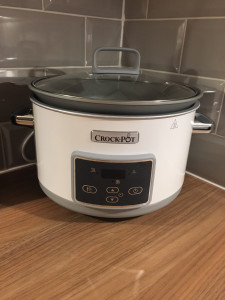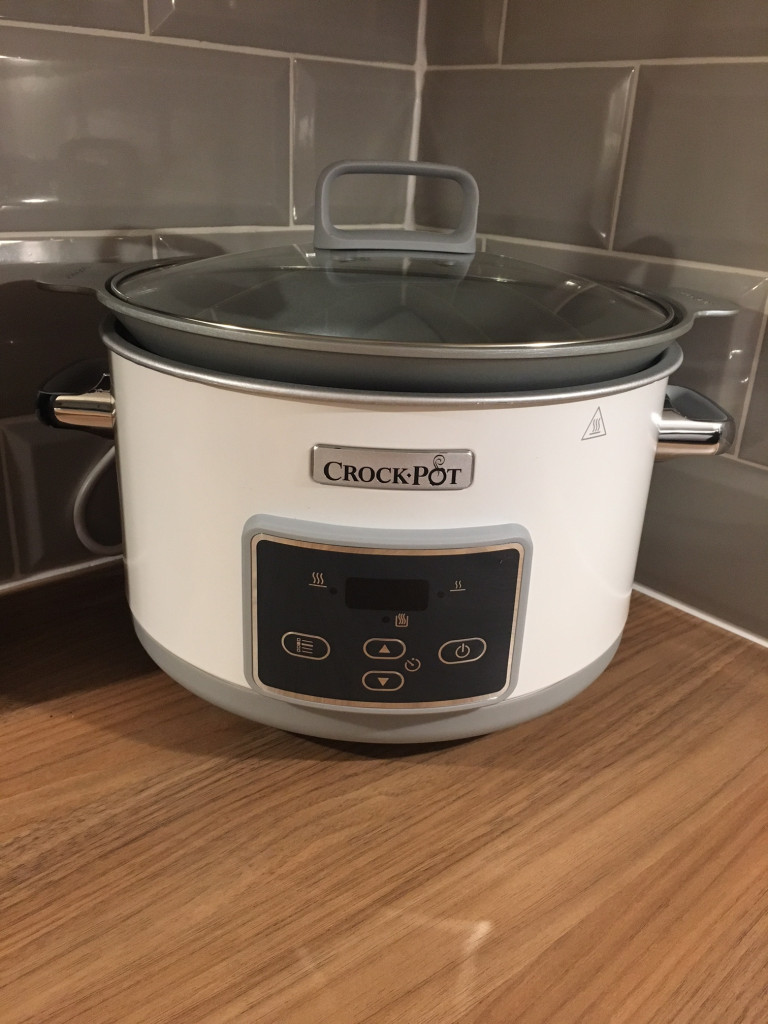 The best thing about the CSC026 Crock-Pot slow cooker is the saute pan which can even be used on an induction hob and stored in fridge or freezer too.
I will be honest the main reason I went for this slow cooker is because I wanted it to fit in with our White/Grey kitchen theme but it turns out it really is an amazing product.
My old slow cooker was cheap and didn't even have a timer on it. It's definitely worth paying a little extra for a quality classy looking product.
It's great for creating loads of wonderful Slimming World recipes and saves so much time when cooking.
If you fancy purchasing one of these you can have a look here