Gluten is a protein found in certain grains, such as wheat, rye and barley. Although gluten is safe for most people, those with conditions like celiac disease or gluten sensitivity should avoid it to prevent adverse health effects. Many foods are made with gluten-containing ingredients, so it's important that those who are unable to consume it check ingredient labels closely.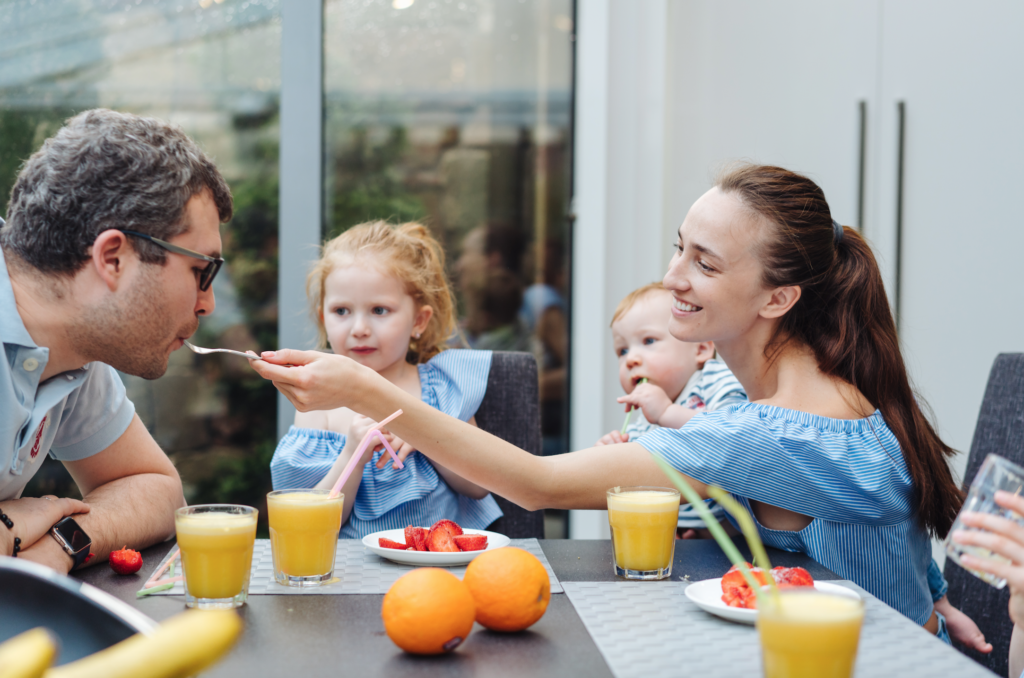 Slimming World is actually a fantastic plan to follow for people who need to avoid Gluten as the plan is full with lots of fresh fruit and vegetables along with lean meats. All perfect foods with anyone who has a Gluten intolerance. 
Below you will find a detailed list of all Syn free and Synned products that are Gluten free and encouraged on the Slimming World plan. 
---
SYN FREE GLUTEN FREE FOODS
Note: We will also mark sp on any Speed foods.
Syn Free Gluten Free Wholegrains
Quinoa
Brown rice
Gluten Free Pasta
Wild rice
Buckwheat
Millet
Syn Free Gluten Free Fruit
Acai
Apples (sp)
Apricot (sp)
Bananas
Blackberries (sp)
Blueberries (sp)
Cherries
Cranberries (sp)
Grapes
Guava (sp)
Honeydew Melon (sp)
Kiwi
Lemons (sp)
Limes (sp)
Mandarins (sp)
Mango
Oranges (sp)
Papaya (sp)
Passion Fruit (sp)
Peaches (sp)
Pears (sp)
Pineapple
Plums (sp)
Raspberries (sp)
Strawberries (sp)
Tangerines (sp)
Watermelons (sp)
Syn Free Gluten Free Vegetables
Alfalfa (sp)
Artichoke (sp)
Asparagus (sp)
Beans
Broccoli (sp)
Brussel Sprouts (sp)
Butternut Squash (sp)
Cauliflower (sp)
Cabbage (sp)
Carrots (sp)
Celery (sp)
Cucumber (sp)
Garlic (sp)
Green Beans (sp)
Kale (sp)
Lettuce (sp)
Mushrooms (sp)
Okra (sp)
Onions (sp)
Parsley
Peas
Peppers (sp)
Potatoes (white and sweet)
Pumpkins (sp)
Radish (sp)
Spinach (sp)
Sweetcorn
Turnips (sp)
Watercress (sp)
Syn Free Gluten Free Meats
Beef
Chicken
Duck
Goat
Goose
Lamb
Pork
Rabbit
Turkey
Quail
Veal
Venison
Syn Free Gluten Free Dairy
Eggs
Fat Free Plain Yoghurts
Other Syn Free Gluten Free Products
Coffee
Diet Fizzy Sodas
Frylight (all varieties)
Herbs
Knorr Stock Cubes
Spices
Tea
Vanilla Extract
Vinegar
Water
---
SYNNED GLUTEN FREE FOODS
Synned Gluten Free Wholegrains
Tapioca (Syns)
Oats (Syns or Healthy Extra)
Arrowroot Flour (Syns)
Synned Gluten Free Fruit
Currants (Syns)
Dates (Syns)
Figs (Syns)
Synned Gluten Free Vegetables
Avocado (Syns)
Olives (Syns)
Synned Gluten Free Dairy
Butter (Syns)
Cheese (Syns and Healthy Extra)
Cream (Syns)
Milk (Syns and Healthy Extra)
Sour Cream (Syns)
Other Synned Gluten Free Products
Alcohol (most but not beer)
Baking Soda (Syns)
Honey (Syns)
Jam (Syns)
Sugar Free Jelly (Syns)
Juice (Syns)
Nuts (Syns)
Oils (Syns)
Seeds (Syns)
Syrup (Syns)
Some healthy extra B choices to look out for
1 gluten-free roll, brown /high fibre white / multiseed (approx 60g)
2 slices (approx 60g) gluten-free bread, brown / high fibre white / multiseed (small sliced loaf)
1 Warburtons Gluten-Free Multiseed Sandwich Thin
1 sachet Quaker Oat So Simple Gluten Free Porridge, Original*

Lizi's Gluten Free Granola (30g)

Nairn's Gluten Free Oat Muesli (40g)

Mornflake Jumbo Oats, Gluten Free, dried (40g)

Mornflake Superfast Oats, Gluten Free, dried (40g)

Alara Gluten Free Pure Oats, dried (40g)

Deliciously Ella Bircher Muesli, Gluten & Dairy Free (40g)

Kelkin Gluten Free Organic Pure Oat Porridge (40g)

Doves Farm Organic Fibre Flakes, Gluten Free (40g)