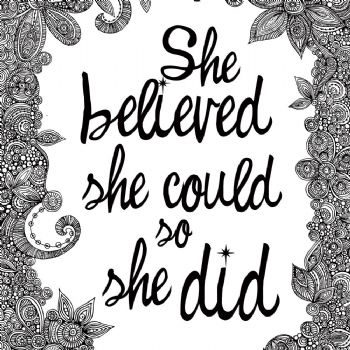 So today I experienced one of my first non-scale victories.. For the past week I couldn't find anything to wear that wasn't baggy from my wardrobe, so I dragged out the other half to Stirling to do some shopping..
What I came home with was 2 tops.. one sized 16 and one sized 18.. I haven't been in a size 16 since I was about 18 years old!
Even looking in the mirror in the fitting room I felt proud because suddenly I realised I wasn't repulsed by my body anymore 🙂 Mega happy moment.. I was even taking photos of myself and sending them to my poor mother 😀
But what I realised was.. I have been so overweight for over half of my life that i would just instantly head to the same shops! Evans, Yours clothing, New look plus range, George and that is pretty much it on the high street! It hit me that actually being a size 20 and under suddenly opens up a whole new range of shops for me and actually I don't know where I want to shop, what kind of fashion I like and what I want to wear! When you have been forced to take whatever you can get in 4 shops and just praying something will make you look stunning.. it's pretty exciting to know I am not forced to give my money to some of these overpriced places anymore.  My goal is to be able to shop in Superdry and have a pair of Levi jeans 🙂 I will get there no matter how much it kills me!!
Happy times ahead 🙂