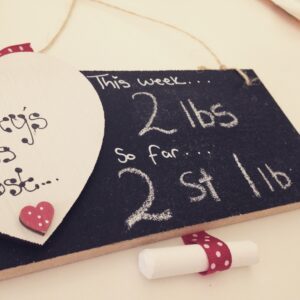 Well, once again it's Monday morning. How fast do they come around? Not that I will them to come around any quicker or anything!
I am very pleased with the results though as I have finally received my 2 stone award!!!
Loss this week: – 2lb
Total loss since 5th January 2015 is now 2 stone and 1lb (around 13.1kg)
My experience with Slimming world so far has been fantastic. Since I was 13 I have been overweight (chubby, fat, whatever you want to call it…) and I have tried so many diets. Weight watchers was "okay" I lost a little bit but I was definitely hungry most of the time and I put the weight straight back on.. Lighter Life… well I lasted one week and slim fast probably even less.
I have a huge appetite for food.. and unless I can continue to eat a decent amount of food and not feel like I am deprived I was never going to lose weight. That is why Slimming World has been perfect for me. I can eat most of the same meals I used to eat before just making a few changes to them and of course less takeaways/meals out/snacks etc.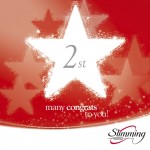 I am actually pretty proud of myself that I haven't gone off of plan when being at home.. I haven't had a single takeaway or binged on anything I shouldn't have had. The only time I went off of plan was 3 days on holiday when I had some naughty cheesecake and a burger. But I literally put 2lb on.. I came home.. took the loss and within a week it was gone again. As long as I stay on track and make myself go straight back on plan after a naughty few days then I will always succeed!!
My mini goals are
3 stone before our cruise on 24th April
4 stone before my girly holiday with my best friend Nikki on 7th July
5 stone before 1st August
6 stone before Christmas
My overall goal is 10 stone 5lb which will get my BMI in to a healthy range!!
All completely achievable with hard work 🙂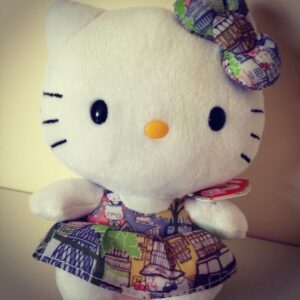 I know a lot of people who reward themselves for each stone lost and I of course wanted to join them in this fab reward scheme lol! I am absolutely obsessed with Hello Kitty so I am having a beanie plush for every stone lost! This stone is Hello Kitty Liberty 🙂
But for now I will take my amazing 2 stone loss and keep smiling (and hey my leggings are a little loose today.. that can only be a good thing right?)
Here's to next Monday.. 3lb would be nice.. fingers and toes firmly crossed of course.