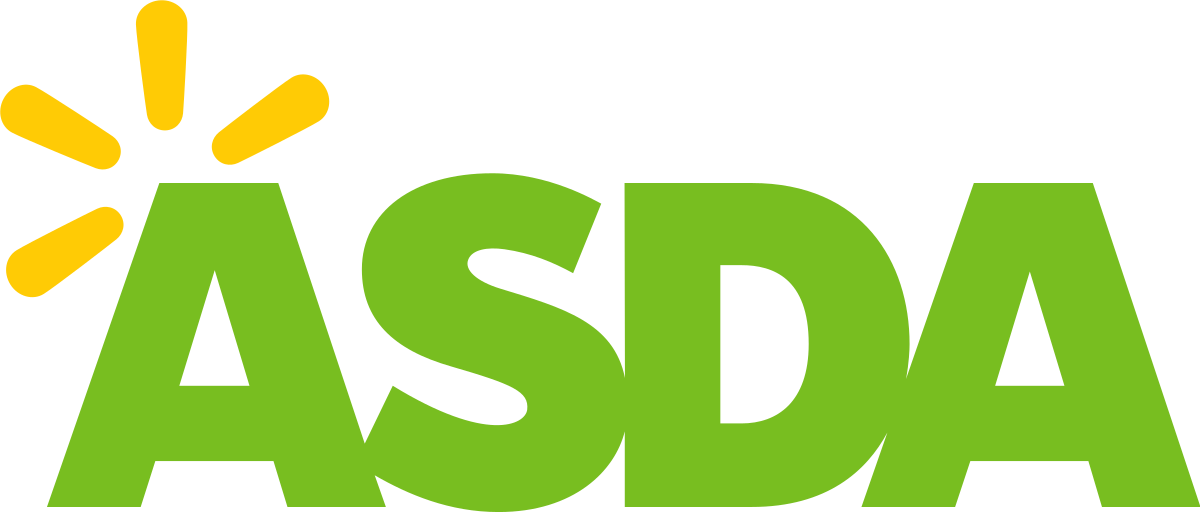 Hopefully this Asda Slimming World Shopping List will be of a great help to many of you. Obviously Asda sells 1000's of products but these are some great Slimming World friendly products to help you to compile a great shopping list.
List Updated: January 2019
Please note: I try to keep the Syn values up to date as often as I can. But I am not perfect, this is a free to use website and I am in no way associated with Slimming World. If you want to be 100% sure that the Syn values are correct please check the official Slimming World website. 

---
Baking/Cooking Essentials From Asda
Syn Free:
Asda Chosen by You Yeast Extract (per 100g) – Syn Free
Asda Extra Special Roast Beef Stock, Concentrated, chilled (250g pouch) – Syn Free
Asda Extra Special Roast Chicken Stock, Concentrated, chilled (250g pouch) – Syn Free
Asda Extra Special Vegetable Stock, Concentrated, chilled (250g pouch) – Syn Free
Asda Piri Piri Seasoning – Syn Free
Asda Stock Cubes, Beef  – Syn Free
Asda Stock Cubes, Chicken – Syn Free
Asda Stock Cubes, Vegetable  – Syn Free
Asda Stock Pots, Beef (24g pot) – Syn Free
Asda Stock Pots, Chicken (24g pot) – Syn Free
Asda Stock Pots, Vegetable (24g pot) – Syn Free
Frylight (All Varieties) – Syn Free
Low Syn: 
Asda Bolognese Seasoning (1 level tbsp) – 2 Syns
Asda Chosen by You Cajun Seasoning, dried (1 level tbsp) – 1 Syns
Asda Chosen by You Jerk Seasoning, dried (1 level tsp) – 0.5 Syns
Asda Chosen by You Mexican Style Fajita Seasoning Mix (30g sachet) – 4.5 Syns
Asda Chosen by You Seasoning for Chips & Wedges, Spicy Tomato (1 level tbsp) – 1 Syns
Asda Dukkah Crunchy Seasoning 50g tub (1 level tsp) – 1 Syns
Asda Fiery Fajita Seasoning Mix (30g sachet) – 4.5 Syns
Asda Olive Oil Spray (5 sprays) – 0.5 Syns
Asda Roast Potato Seasoning (1 level tbsp) – 2 Syns
Asda Taco Seasoning Mix, Mild (30g sachet) – 4.5 Syns
---
Bread/Rolls/Wraps From Asda
Asda Bakers Selection Crumpets 6/9 pack (50g each) – 5.5 Syns
Asda Bakers Selection Wholemeal Crumpets 6 pack (50g each) – 4.5 Syns
Asda Extra Special Farmhouse White Sliced Bread 800g loaf (1 slice) – 5 Syns
Asda Extra Special Malted Farmhouse Sliced Bread 800g loaf (1 slice) – 5.5 Syns
Asda Extra Special Wholemeal & Rye Farmhouse Sliced Bread 800g loaf (1 slice) – 5 Syns
Asda Free From Brown Bread 535g loaf (1 slice) – 4 Syns
Asda Free From Multiseed Bread 400g loaf (1 slice) – 4 Syns
Asda Free From Seeded White Bread 535g (1 slice) – 4.5 Syns
Asda Free From White Bread 535g loaf (1 slice) – 4.5 Syns
Asda Soft White Medium Sliced Bread 800g loaf (1 slice) – 5 Syns
Asda Wheat & White Medium Sliced Bread 800g loaf (1 slice) – 4.5 Syns
Asda White Sourdough Sliced Bread 450g loaf (1 slice) – 5 Syns
Asda Wholemeal Medium Sliced Bread 800g loaf (1 slice) – 4.5 Syns
---
Canned/Tinned/Cartons From Asda
Syn Free:
Asda Baked Beans in Tomato Sauce, canned (per 100g) – Syn Free
Asda Baked Beans in Tomato Sauce, Reduced Sugar & Salt, canned (per 100g) – Syn Free
Asda Broad Beans, canned (per 100g) – Syn Free
Asda Carrots, Sliced/Whole, canned (per 100g) – Syn Free
Asda Chilli Beans in Chilli Sauce, canned (per 100g) – Syn Free
Asda Chosen by You Mixed Vegetables, canned (per 100g) – Syn Free
Asda Chosen by You Mushy Peas, canned (per 100g) – Syn Free
Asda Chosen by You Peeled Plum Tomatoes, canned (per 100g) – Syn Free
Asda Chosen by You Red/Pink Pacific Salmon, canned (per 100g) – Syn Free
Asda Chosen by You Sardines in Brine, canned (per 100g) – Syn Free
Asda Chosen by You Sardines in Tomato Sauce, canned (per 100g) – Syn Free
Asda Chosen by You Whole Button Mushrooms, canned (per 100g) – Syn Free
Asda Garden Peas, canned (per 100g) – Syn Free
Asda Good & Balanced Borlotti Beans, canned (per 100g) – Syn Free
Asda Good & Balanced Butter Beans, canned (per 100g) – Syn Free
Asda Good & Balanced Cannellini Beans, canned (per 100g) – Syn Free
Asda Good & Balanced Green Lentils, canned (per 100g) – Syn Free
Asda Good & Balanced Mexican Style Bean Mix, canned (per 100g) – Syn Free
Asda Good & Balanced Pinto Beans, canned (per 100g) – Syn Free
Asda Haricot Beans, canned (per 100g) – Syn Free
Asda Mackerel Fillets in Barbecue Sauce, canned (per 100g) – Syn Free
Asda Mackerel Fillets in Teriyaki Sauce, canned (per 100g) – Syn Free
Asda Mackerel Fillets in Tomato Sauce, canned (per 100g) – Syn Free
Asda Mixed Bean Salad, canned (per 100g) – Syn Free
Asda Mixed Beans in Tomato Sauce, canned (per 100g) – Syn Free
Asda Naturally Sweet Sweetcorn, canned (per 100g) – Syn Free
Asda New Potatoes, canned (per 100g) – Syn Free
Asda Organic Red Kidney Beans, canned (per 100g) – Syn Free
Asda Petits Pois, canned (per 100g) – Syn Free
Asda Premium Lean Ham, canned (per 100g) – Syn Free
Asda Red/Pink Salmon, Skinless & Boneless, canned (per 100g) – Syn Free
Asda Scottish Mackerel Fillets in Brine, canned (per 100g) – Syn Free
Asda Skipjack Tuna Chunks in Brine, canned (per 100g) – Syn Free
Asda Smart Price Baked Beans in Tomato Sauce, canned (per 100g) – Syn Free
Asda Smart Price Chopped Tomatoes, canned (per 100g) – Syn Free
Asda Smart Price Garden Peas, canned (per 100g) – Syn Free
Asda Smart Price Marrowfat Peas, canned (per 100g) – Syn Free
Asda Smart Price Mushy Peas, canned (per 100g) – Syn Free
Asda Smart Price New Potatoes, canned (per 100g) – Syn Free
Asda Smart Price Plum Tomatoes, canned (per 100g) – Syn Free
Asda Smart Price Red Kidney Beans, canned (per 100g) – Syn Free
Asda Smart Price Sliced Carrots, canned (per 100g) – Syn Free
Asda Smart Price Sliced Mushrooms, canned (per 100g) – Syn Free
Asda Smart Price Sweetcorn in Water, canned (per 100g) – Syn Free
Asda Smart Price Tuna Chunks in Brine, canned (per 100g) – Syn Free
Asda Stir Fry Veg, canned (per 100g) – Syn Free
Asda Tuna Chunks in Spring Water, canned (per 100g) – Syn Free
Asda Vegetable Chilli, canned (400g can) – Syn Free
Low Syn:
Asda Chosen by You Apple Slices, canned (per 100g) – 2 Syns
Asda Chosen by You Blackberries in Fruit Juice, canned (per 100g) – 1.5 Syns
Asda Chosen by You Corned Beef, canned 340g can (85g serving) – 3 Syns
Asda Chosen by You Evaporated Milk, canned (1 level tbsp) – 1 Syns
Asda Chosen by You Grapefruit Salad in Grapefruit Juice, canned (per 100g) – 1.5 Syns
Asda Chosen by You Grapefruit Segments in Grapefruit Juice, canned (per 100g) – 1.5 Syns
Asda Chosen by You Mandarin Segments in Orange Juice, canned (per 100g) – 1.5 Syns
Asda Chosen by You Mixed Berries in Light Syrup, canned (per 100g) – 3.5 Syns
Asda Chosen by You Peach Halves in Fruit Juice, canned (per 100g) – 2.5 Syns
Asda Chosen by You Pear Halves in Fruit Juice, canned (per 100g) – 2.5 Syns
Asda Chosen by You Pitted Black Olives in Brine, canned (25g) – 1.5 Syns
Asda Chosen by You Raspberries in Light Syrup, canned (per 100g) – 2.5 Syns
Asda Chosen by You Rhubarb in Light Syrup, canned (per 100g) – 2.5 Syns
Asda Chosen by You Sweetened Condensed Milk, canned (1 level tbsp) – 2.5 Syns
Asda Coconut Milk, canned (1 level tbsp) – 1 Syns
Asda Coconut Milk, Reduced Fat, canned (100ml) – 3 Syns
Asda Good for You Evaporated Semi-skimmed Milk, canned (1 level tbsp) – 1 Syns
Asda Peach Slices in Fruit Juice, canned (per 100g) – 2 Syns
Asda Pear Quarters in Fruit Juice, canned (per 100g) – 2.5 Syns
Asda Smart Price Corned Beef, canned 340g can (85g serving) – 3 Syns
Asda Smart Price Grapefruit Pieces in Light Syrup, canned (per 100g) – 3.5 Syns
Asda Smart Price Mandarin Pieces in Light Syrup, canned (per 100g) – 3 Syns
Asda Smart Price Peach Slices in Light Syrup, canned (per 100g) – 3.5 Syns
Asda Smart Price Spaghetti Loops in Tomato Sauce, canned (per 100g) – 0.5 Syn
Asda Spaghetti in Tomato Sauce, canned (per 100g) – 0.5 A Syn
Asda Strawberries in Light Syrup, canned (per 100g) – 3.5 Syns
Asda Summer Fruits in Light Syrup, canned (per 100g) – 3 Syns
---
Cheese From Asda
Syn Free:
Arla Quark Cooking Cheese, Plain (per 100g) – Syn Free
Asda 70% Less Fat Cottage Cheese, Natural (per 100g) – Syn Free
Asda Cottage Cheese with Cracked Black Pepper, Fat Free (per 100g) – Syn Free
Asda Cottage Cheese with Onion & Chives, Fat Free (per 100g) – Syn Free
Asda Cottage Cheese with Sweet Chilli & Grilled Pepper, Fat Free (per 100g) – Syn Free
Asda Natural Cottage Cheese, Fat Free (per 100g) – Syn Free
Asda Smart Price Natural Cottage Cheese (per 100g) – Syn Free
Asda Quark, Fat Free (per 100g) – Syn Free
Low Syn:
Asda Austrian Smoked Flavoured Processed Cheese (25g) – 4 Syns
Asda British Cheddar Cheese Slices, all varieties 10 pack (25g slice) – 5 Syns
Asda British Cheddar Cheese, Block/Grated, all varieties (25g) – 5 Syns
Asda British Cheese Slices, 30% Less Fat 10 pack (20g slice) – 3.5 Syns
Asda British Cheese Slices, 50% Less Fat, all varieties 8 pack (2 x 20g) – 5.5 Syns
Asda British Cheese Slices, 50% Less Fat, all varieties 8 pack (20g slice) – 3 Syns
Asda British Cheese, 30% Less Fat, all varieties (25g) – 4 Syns
Asda British Cheese, 50% Less Fat, all varieties (25g) – 3.5 Syns
Asda Caerphilly Cheese (25g) – 5 Syns
Asda Cheddar & Mozzarella Cheese Blend, Grated (25g) – 4.5 Syns
Asda Cheese Singles 10/20 pack (2 x 20g) – 5.5 Syns
Asda Cheese Singles 10/20 pack (20g slice) – 3 Syns
Asda Cheese Singles, Light 10/20 pack (20g slice) – 2 Syns
Asda Chosen by You Salad Cheese, chilled 200g pack (25g) – 2.5 Syns
Asda Cottage Cheese with Pineapple, Fat Free (per 100g) – 0.5 Syns
Asda Edam Cheese Slices 10/16 pack (1 x 25g) – 4 Syns
Asda Edam Cheese Slices 10/16 pack (25g slice) – 4 Syns
Asda Extra Special Blue Stilton Cheese (25g) – 5 Syns
Asda Extra Special Butlers Mature Farmhouse Taste Lancashire Cheese (25g) – 5 Syns
Asda Extra Special Roquefort Cheese (25g) – 4.5 Syns
Asda Fiery Cheese Blend, Grated (25g) – 4 Syns
Asda Four Cheese Blend, Grated (25g) – 4 Syns
Asda Goats Cheese (25g) – 3.5 Syns
Asda Gouda Cheese (30g) – 5.5 Syns
Asda Gouda Cheese Slices 10/16 pack (20g slice) – 3.5 Syns
Asda Grana Padano Cheese, Block/Grated (25g) – 5 Syns
Asda Gruyere Cheese (25g) – 5 Syns
Asda Hard Goats Cheese (25g) – 5 Syns
Asda Iberico Cheese (25g) – 5.5 Syns
Asda Lancashire Cheese (25g) – 5 Syns
Asda Mascarpone Cheese (25g) – 5 Syns
Asda Mascarpone Cheese, Light (25g) – 3.5 Syns
Asda Natural Cottage Cheese (per 100g) – 1.5 Syns
Asda Parmesan Cheese, Block/Grated/Shaved (25g) – 5 Syns
Asda Pecorino Romano Cheese, Block/Grated (25g) – 5 Syns
Asda Red British Cheese Slices, 30% Less Fat 10 pack (1 x 25g) – 4 Syns
Asda Red British Cheese, 30% Less Fat (25g) – 4 Syns
Asda Red Leicester Cheese Slices 10 pack (25g slice) – 5 Syns
Asda Red Leicester Cheese, Block/Grated (25g) – 5 Syns
Asda Ricotta Cheese (25g) – 1.5 Syns
Asda Ripening Goats Cheese (25g) – 3.5 Syns
Asda Roule Soft Cheese, Garlic & Herb (25g) – 4 Syns
Asda Smart Price Cheddar Cheese, Block/Grated, all varieties (25g) – 5 Syns
Asda Smart Price Cheese Singles 10 pack (17g slice) – 2.5 Syns
Asda Smart Price Cheesy Spread (25g) – 2 Syns
Asda Smart Price French Blue Cheese (25g) – 4 Syns
Asda Smart Price Greek Style Salad Cheese (25g) – 3.5 Syns
Asda Smart Price Hard Cheese, Wedge/Grated (25g) – 5 Syns
Asda Smart Price Mozzarella Cheese (25g) – 3 Syns
Asda Smart Price Mozzarella Cheese (45g) – 5.5 Syns
Asda Smart Price Red Leicester Cheese (25g) – 5 Syns
Asda Smart Price Soft Cheese (25g) – 2.5 Syns
Asda Smoked Cheese (25g) – 4 Syns
Asda Soft Cheese, Light 50% Less Fat, Original (25g) – 2 Syns
Asda Soft Cheese, Light 75% Less Fat, Original (25g) – 1.5 Syns
Asda Soft Cheese, Light, Garlic & Herb (25g) – 2 Syns
Asda Soft Cheese, Light, Onion & Chives (25g) – 2 Syns
Asda Soft Cheese, Light, Pineapple (25g) – 2.5 Syns
Asda Soft Cheese, Light, Sweet Chilli (25g) – 2 Syns
Asda Soft Cheese, Original (25g) – 3 Syns
Asda Soft Goats Cheese (25g) – 4 Syns
Asda Spreadable Goats Cheese (25g) – 2.5 Syns
Asda Squeezy Soft Cheese, Garlic & Herb, 50% Less Fat (25g) – 2 Syns
Asda Squeezy Soft Cheese, Original, 50% Less Fat (25g) – 2 Syns
Asda Taste of America Crispy Cheese Sticks, chilled 12 pack (20g each) – 3.5 Syns
Asda Wensleydale Cheese (25g) – 5 Syns
Asda Wensleydale Cheese with Cranberries (25g) – 4.5 Syns
Asda White Cheshire Cheese (25g) – 5 Syns
---

Drinks From Asda
Syn Free:
Asda Chosen by You Bitter Cranberry, Diet (per 100ml) – Syn Free
Asda Chosen by You Bitter Lemon, Diet (per 100ml) – Syn Free
Asda Chosen by You Blue Charge Stimulation Drink, Diet, all varieties (per 100ml) – Syn Free
Asda Chosen by You Cherryade, No Added Sugar (per 100ml) – Syn Free
Asda Chosen by You Cloudy Lemonade, Diet (per 100ml) – Syn Free
Asda Chosen by You Cola, Diet (per 100ml) – Syn Free
Asda Chosen by You Cream Soda, Diet (per 100ml) – Syn Free
Asda Chosen by You Dandelion & Burdock, Diet (per 100ml) – Syn Free
Asda Chosen by You Fizzy Lemon & Lime, No Added Sugar (per 100ml) – Syn Free
Asda Chosen by You Fruit & Barley Squash, No Added Sugar, all varieties (per 100ml) – Syn Free
Asda Chosen by You Ginger Ale, Diet (per 100ml) – Syn Free
Asda Chosen by You Ginger Beer, Diet (per 100ml) – Syn Free
Asda Chosen by You High Juice Squash, No Added Sugar, all varieties (per 100ml) – Syn Free
Asda Chosen by You Indian Tonic Water with a Twist of Lemon, Diet (per 100ml) – Syn Free
Asda Chosen by You Indian Tonic Water with a Twist of Lime, Diet (per 100ml) – Syn Free
Asda Chosen by You Indian Tonic Water, Diet (per 100ml) – Syn Free
Asda Chosen by You Iron Brew, Diet (per 100ml) – Syn Free
Asda Chosen by You Lemonade, Diet (per 100ml) – Syn Free
Asda Chosen by You Mango Crush, No Added Sugar (per 100ml) – Syn Free
Asda Chosen by You Mixed Berry Crush, No Added Sugar (per 100ml) – Syn Free
Asda Chosen by You Orange Crush, No Added Sugar (per 100ml) – Syn Free
Asda Chosen by You Orangeade, No Added Sugar (per 100ml) – Syn Free
Asda Chosen by You Pink Lemonade, Diet (per 100ml) – Syn Free
Asda Chosen by You Sparkling Flavoured Water, No Added Sugar, all varieties (per 100ml) – Syn Free
Asda Chosen by You Squeezy Squash, No Added Sugar, all varieties (per 100ml) – Syn Free
Asda Chosen by You Still Flavoured Water, No Added Sugar, all varieties (per 100ml) – Syn Free
Asda Chosen by You Tropical Crush, No Added Sugar (per 100ml) – Syn Free
Asda Cola, Diet, Caffeine Free (per 100ml) – Syn Free
Asda Double Strength Squash, No Added Sugar, all varieties (per 100ml) – Syn Free
Asda Smart Price Double Concentrate Squash, No Added Sugar, all varieties (per 100ml) – Syn Free
Low Syn:
Asda Apple & Blackberry Juice Drink, chilled (250ml) – 5 Syns
Asda Apple & Mango Juice Drink, chilled (250ml) – 5 Syns
Asda Apple Juice from Concentrate, chilled (per 100ml) – 2.5 Syns
Asda Blueberry Juice Drink, chilled (250ml) – 5 Syns
Asda Chosen by You 50% Fruit High Juice Squash, Blackcurrant, diluted as directed (250ml) – 4 Syns
Asda Chosen by You 50% Fruit High Juice Squash, Orange & Mango, diluted as directed (250ml) – 3.5 Syns
Asda Chosen by You 50% Fruit High Juice Squash, Orange, diluted as directed (250ml) – 3.5 Syns
Asda Chosen by You 50% Fruit High Juice Squash, Summer Fruits, diluted as directed (250ml) – 3.5 Syns
Asda Chosen by You 50% Fruit High Juice Squash, White Grape Peach, diluted as directed (250ml) – 3.5 Syns
Asda Chosen by You Cloudy Lemonade (250ml) – 2 Syns
Asda Chosen by You Cola (250ml) – 4 Syns
Asda Chosen by You Cola (330ml can) – 5 Syns
Asda Chosen by You Cranberry Juice Drink, No Added Sugar (250ml) – 1 Syns
Asda Chosen by You Lager Shandy, Diet (250ml) – 1 Syns
Asda Chosen by You Lager Shandy, Diet (330ml can) – 1.5 Syns
Asda Chosen by You Lemon & Lime Juice Drink, chilled (250ml) – 5.5 Syns
Asda Chosen by You Lemonade (250ml) – 1.5 Syns
Asda Chosen by You Lemonade (330ml can) – 2 Syns
Asda Chosen by You Mango Juice Drink (250ml) – 5 Syns
Asda Chosen by You Orange, Peach & Passion Fruit Juice Drink (250ml carton) – 4.5 Syns
Asda Chosen by You Pineapple, Mango & Coconut Water Juice Drink (250ml) – 1 Syns
Asda Chosen by You Pomegranate Juice Drink, chilled (250ml) – 5.5 Syns
Asda Chosen by You Pure Grapefruit Juice from Concentrate (per 100ml) – 2 Syns
Asda Chosen by You Pure Orange & Pineapple Juice from Concentrate (per 100ml) – 2.5 Syns
Asda Chosen by You Tomato Juice from Concentrate (per 100ml) – 1 Syns
Asda Chosen by You Water Extracted Prune Juice (per 100ml) – 4 Syns
Asda Cranberry Juice Drink, chilled (250ml) – 5.5 Syns
Asda Exotic Juice Drink, chilled (250ml) – 5 Syns
Asda Extra Special Freshly Squeezed Alphonso Mango Juice, chilled (100ml) – 2.5 Syns
Asda Extra Special Freshly Squeezed Orange & Alphonso Mango Juice, chilled (per 100ml) – 2.5 Syns
Asda Extra Special Freshly Squeezed Orange Juice, Smooth/with Bits, chilled (100ml) – 2.5 Syns
Asda Extra Special Pressed Pink Lady Apple Juice, chilled (per 100ml) – 2.5 Syns
Asda Forest Fruits Juice Drink, chilled (250ml) – 5 Syns
Asda Ginger Ale (250ml) – 2 Syns
Asda Good & Balanced Apple, Beetroot & Blackcurrant Juice, chilled (100ml) – 2.5 Syns
Asda Good & Balanced Apple, Lime & Asparagus Juice, chilled (100ml) – 2.5 Syns
Asda Good & Balanced Apple, Pumpkin, Grape & Peach Juice, chilled (100ml) – 2.5 Syns
Asda Good & Balanced Orange & Carrot Juice, chilled (100ml) – 2 Syns
Asda Good & Balanced Tomato Juice, chilled (100ml) – 1 Syns
Asda Grape, Apple & Raspberry Juice Drink, chilled (250ml) – 5 Syns
Asda Grape, Pomegranate & Raspberry Juice Drink, chilled (250ml) – 5.5 Syns
Asda Ice Lollies, Orange Juice Flavour (73ml each) – 3 Syns
Asda Juice Infusion, Coconut Water with Watermelon, chilled (250ml) – 4 Syns
Asda Orange Juice From Concentrate, Smooth/with Bits, chilled (per 100ml) – 2.5 Syns
Asda Pineapple Juice from Concentrate, chilled (per 100ml) – 2.5 Syns
Asda Pressed Apple & Mango Juice, chilled (per 100ml) – 2.5 Syns
Asda Pressed Apple Juice, chilled (per 100ml) – 2 Syns
Asda Pure Pressed Pineapple Juice, chilled (per 100ml) – 2.5 Syns
Asda Pure Pressed Red Grape Juice, chilled (per 100ml) – 3.5 Syns
Asda Pure Pressed Red Grape, Strawberry & Kiwi Juice, chilled (per 100ml) – 2.5 Syns
Asda Pure Squeezed & Pressed Orange, Mango & Passion Fruit Juice, chilled (per 100ml) – 2.5 Syns
Asda Pure Squeezed & Pressed Tropical Fruits Juice, chilled (per 100ml) – 2.5 Syns
Asda Pure Squeezed Clementine Juice, chilled (per 100ml) – 2.5 Syns
Asda Pure Squeezed Florida Style Orange Juice, chilled (per 100ml) – 2.5 Syns
Asda Pure Squeezed Orange Juice, Smooth/with Bits, chilled (per 100ml) – 2.5 Syns
Asda Pure Squeezed Pink Grapefruit Juice, chilled (per 100ml) – 2.5 Syns
Asda Raspberry, Apple & Cranberry Juice Drink, chilled (250ml) – 5.5 Syns
Asda Smart Price Orange Juice (per 100ml) – 2.5 Syns
Asda Summer Fruits Juice Drink , chilled (250ml) – 5.5 Syns
---
Frozen Savoury Foods From Asda
Syn Free:
Asda Broccoli & Courgette Rice, frozen (200g bag) – Syn Free
Asda Chicken Breast Fillets, frozen (per 100g) – Syn Free
Asda Chicken Breast, Diced, frozen (per 100g) – Syn Free
Asda Chosen by You Meat Free Chicken Style Pieces, frozen 300g pack (100g serving) – Syn Free
Asda Cooked Chicken Breast Strips, Hot & Spicy, frozen 350g pack (per 100g) – Syn Free
Asda Fishmongers Selection Prepared Whole Squid Rings, frozen (per 100g) – Syn Free
Asda Fishmongers Selection Scallops, frozen (per 100g) – Syn Free
Asda Frozen for Freshness Berry Medley, frozen (per 100g) – Syn Free
Asda Frozen for Freshness Black Forest Fruits, frozen (per 100g) – Syn Free
Asda Frozen for Freshness Blueberries, frozen (per 100g) – Syn Free
Asda Frozen for Freshness British Garden Peas, frozen (per 100g) – Syn Free
Asda Frozen for Freshness Broad Beans, frozen (per 100g) – Syn Free
Asda Frozen for Freshness Mango Chunks, frozen (per 100g) – Syn Free
Asda Frozen for Freshness Morello Cherries, frozen (per 100g) – Syn Free
Asda Frozen for Freshness Pineapple Chunks, frozen (per 100g) – Syn Free
Asda Frozen for Freshness Raspberries, frozen (per 100g) – Syn Free
Asda Frozen for Freshness Summer Fruits, frozen (per 100g) – Syn Free
Asda Frozen for Freshness, Baby Carrots, frozen (per 100g) – Syn Free
Asda Frozen for Freshness, Broccoli & Cauliflower Florets, frozen (per 100g) – Syn Free
Asda Frozen for Freshness, Broccoli Florets, frozen (per 100g) – Syn Free
Asda Frozen for Freshness, Broccoli, Cauliflower & Sliced Carrots, frozen (per 100g) – Syn Free
Asda Frozen for Freshness, Brussels Sprouts, frozen (per 100g) – Syn Free
Asda Frozen for Freshness, Carrot & Swede, frozen (per 100g) – Syn Free
Asda Frozen for Freshness, Cauliflower Florets, frozen (per 100g) – Syn Free
Asda Frozen for Freshness, Mini Corn Cobs, frozen (per 100g) – Syn Free
Asda Frozen for Freshness, Mixed Vegetables, frozen (per 100g) – Syn Free
Asda Frozen for Freshness, Shredded Mixed Cabbage, frozen (per 100g) – Syn Free
Asda Frozen for Freshness, Sliced Green Beans, frozen (per 100g) – Syn Free
Asda Frozen for Freshness, Sweetcorn, frozen (per 100g) – Syn Free
Asda Frozen for Freshness, Whole Green Beans, frozen (per 100g) – Syn Free
Asda Haddock Fillets, frozen (per 100g) – Syn Free
Asda Lean Beef Mince, Less Than 5% Fat, frozen (per 100g) – Syn Free
Asda Meat Free Mince, frozen (per 100g) – Syn Free
Asda Petits Pois, frozen (per 100g) – Syn Free
Asda Scratch Cook Butternut Squash Chunks, frozen (per 100g) – Syn Free
Asda Scratch Cook Casserole Root Veg Mix, frozen (per 100g) – Syn Free
Asda Scratch Cook Chopped Chilli, frozen (per 100g) – Syn Free
Asda Scratch Cook Chopped Coriander, frozen (per 100g) – Syn Free
Asda Scratch Cook Chopped Garlic, frozen (per 100g) – Syn Free
Asda Scratch Cook Chopped Ginger, frozen (per 100g) – Syn Free
Asda Scratch Cook Diced Onions, frozen (per 100g) – Syn Free
Asda Scratch Cook Mushrooms, Sliced, frozen (per 100g) – Syn Free
Asda Scratch Cook Sliced Mixed Peppers, frozen (per 100g) – Syn Free
Asda Scratch Cook Sliced Red Onions, frozen (per 100g) – Syn Free
Asda Scratch Cook Stir-Fry Vegetable Mix, frozen (per 100g) – Syn Free
Asda Scratch Cook Sweet Potato Chunks, frozen (per 100g) – Syn Free
Asda Scratch Cook Vegetable Base Mix, frozen (per 100g) – Syn Free
Asda Scratch Cook Whole Leaf Spinach, frozen (per 100g) – Syn Free
Asda Smart Price Broccoli, frozen (per 100g) – Syn Free
Asda Smart Price Sweetcorn, frozen (per 100g) – Syn Free
Asda Smoked Haddock Fillets, frozen (per 100g) – Syn Free
Asda Tuna Steaks, frozen (per 100g) – Syn Free
Asda Wholegrain Rice Steam Bags, frozen 4 pack (per 100g) – Syn Free
Low Syn:
Asda Beef Burgers, frozen 8/16 pack (57g each) – 3 Syns
Asda Beef Slices in Gravy, frozen (210g pack) – 0.5 Syns
Asda Boneless Chicken Thighs, frozen 500g pack (125g serving) – 4 Syns
Asda Breaded Chicken Breast Fillets, frozen 4 pack (100g each) – 5 Syns
Asda Butchers Selection Breaded Golden Chicken Burgers, frozen 10 pack (57g each) – 5 Syns
Asda Butchers Selection Diced Beef, frozen 454g pack (per 100g) – 3 Syns
Asda Cheese Omelettes, frozen (100g each) – 4.5 Syns
Asda Chicken Drumsticks, frozen 900g pack (per 100g) – 3 Syns
Asda Chicken Supreme & Rice, frozen (400g pack) – 5 Syns
Asda Chinese Chicken Curry, frozen (350g pack) – 5 Syns
Asda Chinese Chicken Thighs, frozen 800g pack (per 100g) – 4 Syns
Asda Chosen by You Mini Chicken Kievs, frozen 15 pack (28g each) – 1.5 Syns
Asda Cooked Tikka Chicken Breast Strips, frozen 350g pack (per 100g) – 0.5 Syns
Asda Cumberland Sausages, frozen 12 pack (50g each) – 4 Syns
Asda Good & Counted Chicken, Tomato & Basil Pasta, frozen (350g pack) – 5 Syns
Asda Good & Counted Chinese Chicken Curry & Rice, frozen (350g pack) – 4.5 Syns
Asda Good & Counted Cottage Pie, frozen (350g pack) – 2.5 Syns
Asda Good & Counted Tuna Pasta Bake, frozen (350g pack) – 4.5 Syns
Asda High Protein Low Fat, Lemon Chicken Risotto, frozen (400g pack) – 5.5 Syns
Asda Hot & Spicy Chicken Breast Strips in Breadcrumbs, frozen 12 pack (29g each) – 2 Syns
Asda Hot & Spicy Chicken Skewers, frozen 4 pack (75g each) – 1.5 Syns
Asda Irish Recipe Pork Sausages, frozen 20 pack (50g each) – 3.5 Syns
Asda Lincolnshire Sausages, frozen 12 pack (50g each) – 4 Syns
Asda Marinated Chicken Breast Fillets, BBQ, frozen 4 pack (75g each) – 0.5 Syns
Asda Marinated Chicken Breast Fillets, Hot & Spicy, frozen 4 pack (75g each) – 0.5 Syns
Asda Meat Free Beef Style Quarter Pounders, frozen (114g each) – 2.5 Syns
Asda Meat Free Burgers, frozen 8 pack (57g each) – 2 Syns
Asda Meat Free Lincolnshire Sausages, frozen 6 pack (2 sausages) – 0.5 Syns
Asda Mediterranean Style Chicken Sausages, frozen 8 pack (50g each) – 1 Syns
Asda Minted Lamb Quarter Pounders, frozen 4 pack (114g each) – 5.5 Syns
Asda Party Assorted Chicken Skewers, frozen 14 pack (2 skewers) – 0.5 Syns
Asda Pea Risotto Steam Bags, frozen 4 pack (200g bag) – 4.5 Syns
Asda Pork Sausages, Reduced Fat, frozen 8 pack (50g each) – 1 Syns
Asda Smart Price Breaded Chicken Burgers, frozen 8 pack (57g each) – 4 Syns
Asda Smart Price British Beef Burgers, frozen 8 pack (50g each) – 3 Syns
Asda Smart Price Chicken Curry & Rice, frozen (300g pack) – 4 Syns
Asda Smart Price Fish Fingers, frozen 10 pack (25g each) – 1.5 Syns
Asda Smart Price Pork Sausages, frozen 20 pack (45g each) – 3 Syns
Asda Southern Fried Chicken Breast Steaks, frozen 4 pack (95g each) – 5 Syns
Asda Sweet & Sour Chicken with Rice, frozen (400g pack) – 5.5 Syns
Asda Thick Pork Sausages, frozen 20 pack (50g each) – 3.5 Syns
Asda Traditional Roast Beef Dinner, frozen (375g pack) – 5.5 Syns
Asda Vegetarian Glamorgan Sausages, frozen 6 pack (50g each) – 4.5 Syns
Asda Vegetarian Spicy Bean & Nacho Burgers, frozen 4 pack (114g each) – 4.5 Syns
Asda Vegetarian Vegetable Sausages, frozen 6 pack (50g each) – 2.5 Syns
Asda Yorkshire Puddings with Beef Dripping, frozen 4 pack (40g each) – 5 Syns
---
Meat (chilled) From Asda
Beef
Syn Free:
Asda Butchers Selection Beef Mince, Typically Less Than 5% Fat, chilled (per 100g) – Syn Free
Asda Butchers Selection British Beef Thin Cut Sizzle Steaks, Brazilian BBQ, chilled (105g each) – Syn Free
Asda Butchers Selection Irish Beef Medallion Steaks Peppercorn Crusts, chilled 4 pack (per 100g) – Syn Free
Asda Butchers Selection Stir-Fry Beef, chilled (per 100g) – Syn Free
Asda Butchers Selection Thin Cut Beef Steaks, Salt & Pepper, chilled (103g each) – Syn Free
Asda Deli Silverside of Beef Slices, chilled (130g pack) – Syn Free
Asda Extra Special British Peppered Salt Beef, chilled (100g pack) – Syn Free
Asda Peppered Steak Slices, chilled (150g pack) – Syn Free
Asda Peppered Topside of Beef, Thickly Sliced, chilled (100g pack) – Syn Free
Asda Sweet Chilli Pulled Beef, chilled (200g pack) – Syn Free
Asda Topside of Beef, Thick/Finely Sliced, chilled (100g pack) – Syn Free
Asda Wafer Thin Cooked Beef, chilled (per 100g) – Syn Free
Low Syn:
Asda Beef & Pork Mince, chilled (per 100g) – 5.5 Syns
Asda Butchers Selection BBQ Beef Burgers, chilled 4 pack (114g each) – 4.5 Syns
Asda Butchers Selection BBQ Beef Kofta Kebabs, chilled 4 pack (95g each) – 3.5 Syns
Asda Butchers Selection Beef Joint in Onion Gravy, chilled 500g pack (per 100g) – 0.5 Syns
Asda Butchers Selection Beef Mince, Typically Less Than 12% Fat, chilled (per 100g) – 2 Syns
Asda Butchers Selection Beef Mince, Typically Less Than 20% Fat, chilled (per 100g) – 4.5 Syns
Asda Butchers Selection Beef Quarter Pounder Burgers, chilled 4 pack (114g each) – 5.5 Syns
Asda Butchers Selection Bourbon Beef Brisket, chilled 400g pack (200g serving) – 4 Syns
Asda Butchers Selection British Beef Thin Cut Sizzle Steaks, Garlic & Herb, chilled (105g each) – 0.5 Syns
Asda Butchers Selection British Beef Topside Steaks with Garlic & Herb, chilled (190g each) – 5 Syns
Asda Butchers Selection Hot & Spicy Beef Kofta Kebabs, chilled 4 pack (95g each) – 3 Syns
Asda Butchers Selection Salt & Pepper Beef Kofta Kebabs, chilled 4 pack (95g each) – 4.5 Syns
Asda Butchers Selection Simply Cook Beef Casserole, chilled 800g pack (267g serving) – 2 Syns
Asda Butchers Selection Thin Cut Beef Steaks, Hickory BBQ, chilled (105g each) – 0.5 Syns
Asda Deli Corned Beef Slices, chilled (180g pack) – 3.5 Syns
Asda Extra Special Aberdeen Angus Beef Burgers, chilled 4 pack (114g each) – 4.5 Syns
Asda Extra Special Aberdeen Angus Minced Beef, chilled (per 100g) – 1 Syns
Asda Extra Special Rump Steak Beef Burgers, chilled (170g each) – 2.5 Syns
Asda Extra Special Sea Salt & Black Pepper Beef Burgers, chilled 4 pack (114g each) – 5 Syns
Asda Extra Special Seasoned Beef Burgers, chilled 4 pack (114g each) – 5 Syns
Asda Oak Smoked Beef Burnt Ends with Bourbon Sauce, chilled 330g pack (165g serving) – 1 Syns
Asda Smart Price Corned Beef, chilled 400g pack (50g serving) – 1.5 Syns
Chicken/Turkey/Duck
Syn Free:
Asda Butchers Selection Turkey Breast Mince, Less Than 3% Fat, chilled (per 100g) – Syn Free
Asda Butchers Selection Turkey Breast Steaks, chilled (per 100g) – Syn Free
Asda Butter Roast Turkey Slices, chilled (140g pack) – Syn Free
Asda Carved Chicken Breast Slices, chilled (200g pack) – Syn Free
Asda Chicken Breast Fillets, Smoky BBQ, Ready to Eat, chilled (100g each) – Syn Free
Asda Chicken Breast Fillets, Sweet Chilli, Ready to Eat, chilled (100g each) – Syn Free
Asda Chicken Breast Mini Fillets, Flame Grilled, Ready to Eat, chilled (200g pack) – Syn Free
Asda Chicken Breast Mini Fillets, Tandoori, Ready to Eat, chilled (200g pack) – Syn Free
Asda Chicken Breast Slices, Chargrill Style, Thick/Finely Sliced , chilled (150g pack) – Syn Free
Asda Chicken Breast Slices, Chinese Style, Ready to Eat, chilled (200g pack) – Syn Free
Asda Chicken Breast Slices, Hot & Spicy, Ready to Eat, chilled (per 100g) – Syn Free
Asda Chicken Breast Slices, Mexican Style, Ready to Eat, chilled (200g pack) – Syn Free
Asda Chicken Breast Slices, Piri Piri, Ready to Eat, chilled (200g pack) – Syn Free
Asda Chicken Breast Slices, Smoky BBQ, Ready to Eat, chilled (200g pack) – Syn Free
Asda Chicken Breast Slices, Sweet Chilli, Ready to Eat, chilled (200g pack) – Syn Free
Asda Chicken Breast Slices, Tikka, Ready to Eat, chilled (140g pack) – Syn Free
Asda Chicken Breast Slices, Tikka, Ready to Eat, chilled (200g pack) – Syn Free
Asda Cooked Chicken Breast Strips, chilled 350g pack (per 100g) – Syn Free
Asda Cooked Chicken Breast Strips, chilled 350g pack (per 100g) – Syn Free
Asda Extra Special Butter Roasted British Chicken Breast Slices, chilled (120g pack) – Syn Free
Asda Extra Special Butter Roasted Turkey Breast Slices, chilled (120g pack) – Syn Free
Asda Protein Pot, Garlic & Herb Turkey Breast, chilled (80g pot) – Syn Free
Asda Smart Price Chunky Chicken Breast, chilled (per 100g) – Syn Free
Asda Turkey Breast Slices, Oven Baked, chilled (150g pack) – Syn Free
Asda Turkey Breast Slices, Thickly Carved, chilled (150g pack) – Syn Free
Asda Wafer Thin Cooked Chicken, chilled (per 100g) – Syn Free
Asda Wafer Thin Honey Roast Turkey, chilled (per 100g) – Syn Free
Low Syn:
Asda Butchers Selection Boneless Turkey Breast Joint, Simply Roast, chilled 700g pack (per 100g) – 2.5 Syns
Asda Butchers Selection British Turkey Boneless Breast Joint, chilled 975g pack (per 100g) – 1.5 Syns
Asda Butchers Selection Chicken Breast Fillets with Bacon, Cheese & Leek Sauce, chilled (190g each) – 4 Syns
Asda Butchers Selection Chicken Breast Steaks, Cajun, chilled (127g each) – 1 Syns
Asda Butchers Selection Chicken Breast Steaks, Tikka, chilled (127g each) – 0.5 Syns
Asda Butchers Selection Simply Cook Chicken Breast Fillets Pesto & Mozzarella, chilled (166g each) – 2 Syns
Asda Butchers Selection Simply Cook Chilli & Cheese Chicken Breast Fillets, chilled (167g each) – 2 Syns
Asda Butchers Selection Turkey Burgers, chilled 4 pack (113g each) – 0.5 Syns
Asda Butchers Selection Turkey Meatballs, chilled 12 pack (33g each) – 1 Syns
Asda Chicken Breast Chunks, Sweet Chilli, chilled (200g pack) – 1 Syns
Asda Chicken Breast with Stuffing, Thick Slices, chilled (120g pack) – 1 Syns
Asda Mini Chicken Breast Skewers, Ready to Eat, chilled 10 pack (120g pack) – 1 Syns
Fish/Seafood
Syn Free:
Asda Chosen by You King Prawns, Cooked & Peeled, frozen (per 100g) – Syn Free
Asda Chosen by You King Prawns, Cooked & Peeled, frozen (per 100g) – Syn Free
Asda Extra Special Cod Loin, chilled (per 100g) – Syn Free
Asda Extra Special Hand Carved Golden Roast Scottish Salmon Slices, chilled (200g pack) – Syn Free
Asda Extra Special Hand Carved Peppered Golden Roast Scottish Salmon Slices, chilled (200g) – Syn Free
Asda Extra Special Lightly Smoked Salmon Fillets, chilled (120g each) – Syn Free
Asda Extra Special Scottish Smoked Salmon Slices, chilled (per 100g) – Syn Free
Asda Extra Special Scottish Smoked Salmon with Speyburn Whisky, chilled (120g pack) – Syn Free
Asda Extra Special Tiger Prawns, Cooked & Peeled, chilled (per 100g) – Syn Free
Asda Fishmongers Selection Cod Fillets, chilled (per 100g) – Syn Free
Asda Fishmongers Selection Haddock Fillets, Skin on/Skinless, chilled (per 100g) – Syn Free
Asda Fishmongers Selection Kiln Roast Salmon Flakes , chilled (120g pack) – Syn Free
Asda Fishmongers Selection Kiln Roasted Salmon Fillets with Lemon & Parsley, chilled (90g each) – Syn Free
Asda Fishmongers Selection Plaice Fillets, chilled (per 100g) – Syn Free
Asda Fishmongers Selection Prawns, Cooked & Peeled, chilled (per 100g) – Syn Free
Asda Fishmongers Selection Smoked Cod Fillets, Skin On/Skinless, chilled (per 100g) – Syn Free
Asda Fishmongers Selection Smoked Haddock Fillets, chilled (per 100g) – Syn Free
Asda Fishmongers Selection Smoked Salmon, chilled (per 100g) – Syn Free
Asda Fishmongers Selection Trout, chilled (per 100g) – Syn Free
Asda Fishmongers Selection Whole Salmon, chilled (per 100g) – Syn Free
Asda Fishmongers Selection Wild Keta Salmon Fillets, chilled (per 100g) – Syn Free
Asda Growers Selection Salmon Fillets, chilled (per 100g) – Syn Free
Asda Haddock Fillets, frozen (per 100g) – Syn Free
Asda Smart Price Prawns, Cooked & Peeled, frozen (per 100g) – Syn Free
Asda Smoked Salmon Trimmings, chilled (120g pack) – Syn Free
Low Syn:
Asda Chosen by You Fish Sushi Selection, chilled (153g pack) – 2 Syns
Asda Chosen by You Sushi Snack, chilled (per pack) – 1 Syns
Asda Fishmongers Selection Cod Fillets in a Mediterranean Style Dressing, chilled (150g each) – 1 Syns
Asda Fishmongers Selection Smoked Cod Fillets in a Garlic & Herb Dressing, chilled (138g each) – 0.5 Syns
Lamb
Syn Free:
Asda Butchers Selection Lamb Heart, chilled (per 100g) – Syn Free
Asda Butchers Selection Lamb Rump Steaks, chilled (per 100g) – Syn Free
Asda Lambs Liver, chilled (per 100g) – Syn Free
Low Syn:
Asda Butchers Selection Lamb Casserole, chilled 750g pack (250g serving) – 1.5 Syns
Asda Butchers Selection Lamb Chump Steaks , chilled (per 100g) – 3 Syns
Asda Butchers Selection Lamb Leg Chops, chilled (per 100g) – 2.5 Syns
Asda Butchers Selection Lamb Meatballs, chilled 12 pack (3 meatballs) – 0.5 Syns
Asda Butchers Selection Minted Lamb Burgers, chilled 4 pack (85g each) – 2 Syns
Asda Butchers Selection Minted Lamb Chops, chilled (230g each) – 4.5 Syns
Asda Butchers Selection Minted Lamb Kebabs, chilled 6 pack (60g each) – 2 Syns
Asda Extra Special Slow Cooked Lamb Shanks with Mint Sauce, chilled (852g pack) – 3 Syns
Asda High in Protein, Lamb & Spinach Cassoulet, chilled (400g pack) – 1.5 Syns
Asda Lamb Shank with Minted Gravy, chilled (400g pack) – 2.5 Syns
Asda Lamb Shank with Red Wine Gravy, chilled (860g pack) – 1.5 Syns
Pork/Ham/Gammon/Bacon
Syn Free:
Asda Bavarian Ham Slices, chilled (140g pack) – Syn Free
Asda Butchers Selection Gammon Steaks, Smoked/Unsmoked, chilled (per 100g) – Syn Free
Asda Butchers Selection Pork Fillet, chilled (per 100g) – Syn Free
Asda Butchers Selection Pork Liver, chilled (per 100g) – Syn Free
Asda Butchers Selection Smoked Lean Diced Bacon, chilled (155g pack) – Syn Free
Asda Dry Cured Blossom Honey Ham Slices, chilled (100g pack) – Syn Free
Asda Dry Cured Breaded Gammon, chilled (per 100g) – Syn Free
Asda Dry Cured Breaded Ham, Thick/Finely Sliced, chilled (per 100g) – Syn Free
Asda Dry Cured German Style Smoked Ham Slices, chilled (100g pack) – Syn Free
Asda Dry Cured Ham Slices, Peppered, chilled (per 100g) – Syn Free
Asda Dry Cured Ham, Honey Roast, Thick/Finely Sliced, chilled (per 100g) – Syn Free
Asda Dry Cured Ham, Oak Smoked, Thick/Finely Sliced, chilled (per 100g) – Syn Free
Asda Dry Cured Ham, Oven Baked, Thick/Finely Sliced, chilled (per 100g) – Syn Free
Asda Dry Cured Peppered Ham Slices, chilled (100g pack) – Syn Free
Asda Extra Special Applewood Smoked Wiltshire Ham, chilled (130g pack) – Syn Free
Asda Extra Special Breaded Wiltshire Ham, chilled (130g pack) – Syn Free
Asda Extra Special Cured Wiltshire Ham Slices, chilled (130g pack) – Syn Free
Asda Extra Special Honey Roast Ham, Thickly Carved, chilled (130g pack) – Syn Free
Asda Extra Special Roast Ham, Thickly Carved, chilled (per 100g) – Syn Free
Asda Extra Special Slow Cured Yorkshire Ham Slices, chilled (130g pack) – Syn Free
Asda Gammon Slices, Thickly Carved, chilled (160g pack) – Syn Free
Asda Honey Roast Pulled Ham, chilled (200g pack) – Syn Free
Asda Pork Loin, Thick Slices, chilled (150g pack) – Syn Free
Asda Smart Price Cooked Ham Slices, chilled (per 100g) – Syn Free
Asda Smoked Ham Slices, chilled (per 100g) – Syn Free
Asda Wafer Thin Cooked Ham, chilled (per 100g) – Syn Free
Asda Wafer Thin Honey Roast Ham, chilled (per 100g) – Syn Free
Asda Wafer Thin Smoked Ham, chilled (per 100g) – Syn Free
Asda Yorkshire Ham Slices, chilled (133g pack) – Syn Free
Low Syn:
Asda Beef & Pork Mince, chilled (per 100g) – 5.5 Syns
Asda Butchers Selection Gammon Joint, Smoked/Unsmoked, chilled 1.1kg pack (per 100g) – 1 Syns
Asda Butchers Selection Gammon Steaks with Four Cheese Butter, chilled (200g each) – 2 Syns 
Asda Butchers Selection Gammon Steaks with Peppercorn Butter, chilled (200g each) – 2.5 Syns
Asda Butchers Selection Gammon Steaks with Roast Garlic & Herb Butter, chilled (200g each) – 2 Syns
Asda Deli Pork & Stuffing Slices, chilled (160g pack) – 1.5 Syns
Asda Extra Special Parma Ham, chilled (90g pack) – 5.5 Syns
Asda Pork & Egg Roll, Sliced, chilled 227g pack (15g slice) – 1 Syns
Asda Ready to Cook Gammon & Pineapple, chilled (380g pack) – 4 Syns
Asda Ready to Roast, Gammon Joint with a Honey Glaze, frozen 800g pack (200g serving) – 4.5 Syns
Sausages
Asda Butchers Selection British Lincolnshire Pork Sausages, chilled 8 pack (57g each) – 3 Syns
Asda Butchers Selection British Pork Sausages, chilled 8/12 pack (57g each) – 3 Syns
Asda Butchers Selection British Pork Sausages, Reduced Fat, chilled 8 pack (50g each) – 2.5 Syns
Asda Butchers Selection Caramelised Onion Turkey Sausages, chilled 8 pack (57g each) – 2 Syns
Asda Butchers Selection Classic Chicken Sausages, chilled 8 pack (57g each) – 2 Syns
Asda Butchers Selection Cumberland Pork Sausages, chilled 8/12 pack (57g each) – 4 Syns
Asda Butchers Selection Cumberland Pork Sausages, Reduced Fat, chilled 8 pack (50g each) – 2.5 Syns
Asda Butchers Selection Piri Piri Chicken Sausages, chilled 8 pack (57g each) – 2 Syns
Asda Butchers Selection Pork & Apple Sausages, chilled 8 pack (57g each) – 4 Syns
Asda Butchers Selection Pork & Tomato Sausages, chilled 8 pack (57g each) – 3 Syns
Asda Butchers Selection Pork Chipolata Sausages, chilled 12 pack (28g each) – 1.5 Syns
Asda Butchers Selection Sweet Chilli Turkey Sausages, chilled 8 pack (57g each) – 1.5 Syns
Asda Butchers Selection Thick Pork Sausages, chilled 20 pack (50g each) – 3.5 Syns
Asda Butchers Selection Turkey Sausages, chilled 8 pack (57g each) – 1.5 Syns
Asda Extra Special Bacon & Maple Syrup Pork Sausages, chilled 6 pack (67g each) – 5 Syns
Asda Extra Special Chicken Chipolata Sausages, chilled 10 pack (34g each) – 1.5 Syns
Asda Extra Special Classic Pork Chipolata Sausages, chilled 24 pack (29g each) – 2.5 Syns
Asda Extra Special Classic Pork Sausages, chilled 6 pack (67g each) – 5.5 Syns
Asda Extra Special Cumberland Sausages, chilled 6 pack (67g each) – 4.5 Syns
Asda Extra Special Italian Inspired Pork Sausages, chilled 6 pack (67g each) – 5 Syns
Asda Extra Special Leek & Black Pepper Pork Sausages, chilled 6 pack (67g each) – 5 Syns
Asda Extra Special Light & Lean Pork Sausages, chilled 6 pack (67g each) – 0.5 Syns
Asda Extra Special Lincolnshire Pork Sausages, chilled 6 pack (67g each) – 4.5 Syns
Asda Extra Special Pork & Armagh Bramley Apple Sausages, chilled 6 pack (67g each) – 5 Syns
Asda Extra Special Pork & Caramelised Red Onion Sausages, chilled 6 pack (67g each) – 5.5 Syns
Asda Extra Special Pork & Sweet Chilli Sausages, chilled 6 pack (67g each) – 5 Syns
Asda Extra Special Pork Chipolata Sausages, Reduced Fat, chilled 12 pack (31g each) – 1 Syns
Asda Extra Special Pork, Welsh Cheddar & Spring Onion Sausages, chilled 6 pack (67g each) – 4.5 Syns
Asda Extra Special Reduced Fat Pork & Red Onion Sausages, chilled 6 pack (67g each) – 3 Syns
Asda Extra Special Tomato & Provencal Pepper Pork Sausages, chilled 6 pack (67g each) – 5 Syns
Asda Hot & Spicy Cocktail Sausages, chilled 410g pack (12g each) – 1.5 Syns
Asda Sharing BBQ Pork Cocktail Sausages, chilled 35 pack (7g each) – 1 Syns
---
Pasta/Rice From Asda
Syn Free:
Asda Boil in the Bag Basmati White Rice, dried 4 pack (125g bag) – Syn Free
Asda Boil in the Bag Long Grain Quick Cook White Rice, dried 4 pack (125g bag) – Syn Free
Asda Good & Balanced Cauliflower Rice 400g pack (per 100g) – Syn Free
Asda Long Grain White Rice Steam Bags, frozen 4 pack (200g bag) – Syn Free
Asda Oodles of Egg Noodles, dried (per 100g) – Syn Free
Asda Pasta (Dried) All Varieties  – Syn Free
Asda Wholegrain Rice Steam Bags, frozen 4 pack (per 100g) – Syn Free
Low Syn:
Asda Pasta Snack Pot, Chicken & Mushroom, made up as directed (61g pot) – 2.5 Syns
Asda Free From Chow Mein Rice Noodle Pot (75g pot) – 1.5 Syns
Asda Free From Fiery Chilli Rice Noodle Pot (75g pot) – 1.5 Syns
Asda Free From Singapore Curry Rice Noodle Pot (75g pot) – 2 Syns

---
Salads From Asda
Syn Free:
Asda Beetroot Salad, chilled (per 100g) – Syn Free
Asda Good & Balanced Ham & Free Range Egg Salad Bowl (no salad cream sachet) (265g pack) – Syn Free
Asda Growers Selection Bistro Salad, Shredded Beetroot & Mixed Leaves (per 100g) – Syn Free
Asda Growers Selection Garden Side Salad (per 100g) – Syn Free
Asda Growers Selection Sweet Leaf & Carrot Salad (per 100g) – Syn Free
Asda Growers Selection Sweet Mediterranean Style Side Salad (per 100g) – Syn Free
Asda Growers Selection Tangy Beetroot & Tomato Salad (per 100g) – Syn Free
Asda Sweet & Crunchy Fine Cut Salad (230g pack) – Syn Free
Low Syn:
Asda Chicken & Bacon Caesar Salad, with Caesar Salad Dressing (285g pack) – 2 Syns
Asda Chosen by You Salad Cheese, chilled 200g pack (25g) – 2.5 Syns
Asda Falafel Salad (220g pack) – 4 Syns
Asda Good & Balanced Beetroot & Mixed Grain Salad, chilled (280g pack) – 3 Syns
Asda Good & Balanced Courgetti & Noodle Chicken Salad (250g bowl) – 5 Syns
Asda Good & Balanced Spiced Chicken & Mango Salad (225g pack) – 2.5 Syns
Asda Smart Price Greek Style Salad Cheese (25g) – 3.5 Syns
---
Sandwich Fillers From Asda
Asda Sandwich Filler Deli Style, Chicken & Smoked Bacon, chilled (1 level tbsp) – 1.5 Syns
Asda Sandwich Filler Deli Style, Tuna Crunch, chilled (1 level tbsp) – 1.5 Syns
Asda Sandwich Filler, Chicken & Sweetcorn, chilled (1 level tbsp) – 1.5 Syns
Asda Sandwich Filler, Chicken Tikka, 50% Less Fat, chilled (1 level tbsp) – 1 Syns
Asda Sandwich Filler, Coronation Chicken (1 level tbsp) – 1.5 Syns
Asda Sandwich Filler, Egg Mayonnaise, 30% Less Fat, chilled (1 level tbsp) – 1 Syns
Asda Sandwich Filler, Egg Mayonnaise, chilled (1 level tbsp) – 1.5 Syns
Asda Sandwich Filler, Seafood Cocktail, chilled (1 level tbsp) – 1.5 Syns
Asda Sandwich Filler, Tuna & Sweetcorn, 30% Less Fat, chilled (1 level tbsp) – 1 Syns
---
Sauces From Asda
Asda Bramley Apple Sauce (1 level tbsp) – 0.5 Syns
Asda Brown Sauce (1 level tbsp) – 1 Syns
Asda Caesar Dressing, Light (1 level tbsp) – 0.5 Syns
Asda Chilli Mayonnaise (1 level tbsp) – 2 Syns
Asda Chosen by You Maple Bacon Ketchup (1 level tbsp) – 0.5 Syns
Asda Chosen by You Squeezy Burger Ketchup (1 level tbsp) – 1.5 Syns
Asda Chosen by You Squeezy Burger Ketchup (1 level tbsp) – 1.5 Syns
Asda Classic Burger Sauce (1 level tbsp) – 1.5 Syns
Asda Cranberry Sauce (1 level tbsp) – 1.5 Syns
Asda Creamy Caesar Dressing (1 level tbsp) – 2 Syns
Asda Creamy Thousand Island Dressing (1 level tbsp) – 1.5 Syns
Asda Extra Special Mint Sauce (1 level tbsp) – 0.5 Syns
Asda Fiery Jerk BBQ Sauce (1 level tbsp) – 1 Syns
Asda Free From Tomato Ketchup (1 level tbsp) – 0.5 Syns
Asda Garlic Mayonnaise (1 level tbsp) – 2 Syns
Asda Light Mayonnaise (1 level tbsp) – 2 Syns
Asda Lighter Mayonnaise, 80% Reduced Fat (1 level tbsp) – 1 Syns
Asda Mayonnaise, Light (1 level tbsp) – 2 Syns
Asda Mint Sauce (1 level tbsp) – 1 Syns
Asda Mint Sauce, Squeezy (1 level tbsp) – 0.5 Syns
Asda Rich Bourbon BBQ Sauce (1 level tbsp) – 1 Syns
Asda Salad Cream (1 level tbsp) – 2.5 Syns
Asda Salad Cream, Light (1 level tbsp) – 1 Syns
Asda Sandwich Filler, Egg Mayonnaise, chilled (1 level tbsp) – 1.5 Syns
Asda Scorching BBQ Sauce (1 level tbsp) – 1 Syns
Asda Smart Price Mint Sauce (1 level tbsp) – 0.5 Syns
Asda Smart Price Salad Cream (1 level tbsp) – 1 Syns
Asda Smart Price Tomato Ketchup (1 level tbsp) – 1 Syns
Asda Tangy Burger Relish (1 level tbsp) – 1 Syns
---
Sweet Treats
Biscuits
Asda Breakfast Biscuits, Forest Fruits (each) – 2.5 Syns
Asda Chocolate Malted Milk Biscuits (each) – 3 Syns
Asda Chosen by You Mint Chocolate Puffin Biscuit Bar (25g each) – 6.5 Syns
Asda Chosen by You Shortcake Biscuits (each) – 3.5 Syns
Asda Coconut Ring Biscuits (each) – 2 Syns
Asda Digestive Biscuits (each) – 3 Syns
Asda Digestive Biscuits, Dark Chocolate (each) – 4 Syns
Asda Digestive Biscuits, Milk Chocolate (each) – 4 Syns
Asda Free From Digestive Biscuits (each) – 2.5 Syns
Asda Fruit Shortcake Biscuits (each) – 2 Syns
Asda Garibaldi Biscuits (each) – 2 Syns
Asda Ginger Nuts Biscuits (each) – 2 Syns
Asda Jam & Cream Biscuits (each) – 3.5 Syns
Asda Malted Milk Biscuits (each) – 2 Syns
Asda Mini Moonrock Biscuits (each) – 3 Syns
Asda Nice Biscuits (each) – 2 Syns
Asda Rich Tea Biscuits (each) – 1.5 Syns
Chocolate
Asda Caramel Chew Bars (18g treat size) – 4 Syns
Asda Caramel Chew Bars (38g snack size) – 8.5 Syns
Asda Chocolate Brownie Mini Bites 26 pack (13g each) – 3 Syns
Asda Chocolate Chip Muffins, Mini 16 pack (26g each) – 5.5 Syns
Asda Chocolate Mousse, chilled 6 pack (60g pot) – 5 Syns
Asda Chocolate Wafer Snaps (21g bar) – 5.5 Syns
Asda Coconut Bars, Treat Size (25g bar) – 6 Syns
Asda Dark Chocolate 200g bar (25g) – 6.5 Syns
Asda Dark Chocolate Mint Thins (each) – 2.5 Syns
Asda Drinking Chocolate , made up as directed, dried (per 100ml) – 4 Syns
Asda Free From Belgian Chocolate Twin Wafer Bars (20g bar) – 5.5 Syns
Asda Free From Rice Cakes, Milk Chocolate (each) – 4 Syns
Asda Instant Hot Chocolate, Light (11g sachet) – 2 Syns
Asda Milk Chocolate 200g bar (25g) – 6.5 Syns
Asda Rainbow White Chocolate 100g bar (25g) – 6.5 Syns
Asda Smart Price Chocolate Mousse, chilled 6 pack (60g pot) – 4 Syns
Asda Smart Price Dark Chocolate 100g bar (25g serving) – 6 Syns
Asda Smart Price Instant Hot Chocolate, dried (28g serving) – 5.5 Syns
Asda Tiffin Milk Chocolate 200g bar (25g) – 6 Syns
Asda Whirly Bars (16g treat size) – 3.5 Syns
Asda Whirly Bars (22g snack size) – 5 Syns
Asda White Chocolate 200g bar (25g) – 7 Syns
Asda White Chocolate Bubblies, Treat Size 15 pack (10g bar) – 3 Syns
Asda Wholenut Milk Chocolate 200g bar (25g) – 7 Syns
Frozen Treats
Asda Chosen by You Bourbon Ice Creams 6 pack (36g each) – 5.5 Syns
Asda Chosen by You Jaffa Cake Ice Creams (24g each) – 4.5 Syns
Asda Chosen by You Really Creamy Raspberry Pavlova Ice Cream 900ml tub (per 100ml) – 5.5 Syns
Asda Chosen by You Soft Scoop Banoffee Neapolitan Ice Cream, 2 Litre Tub (per 100ml) – 3.5 Syns
Asda Chosen by You Soft Scoop Cornish Vanilla Ice Cream, 2 litre tub (per 100ml) – 5.5 Syns
Asda Chosen by You Soft Scoop Mint Choc Chip Neapolitan Ice Cream, 2 litre tub (per 100ml) – 4 Syns
Asda Chosen by You Soft Scoop Raspberry Ripple Ice Cream, 2 litre tub (per 100ml) – 4 Syns
Asda Chosen by You Soft Scoop Vanilla Ice Cream, 2 litre tub (per 100ml) – 3.5 Syns
Asda Custard Cream Ice Creams (37g each) – 6 Syns
Asda Fruity Moments, Tropical Ice Cream Lollies (90ml each) – 4.5 Syns
Asda Ice Cream Roll 6 portion (per portion) – 4.5 Syns
Asda Ice Lollies, Apple & Blackcurrant 8 pack (35ml each) – 2 Syns
Asda Ice Lollies, Cider Flavour (73ml each) – 3 Syns
Asda Ice Lollies, Orange Juice Flavour (73ml each) – 3 Syns
Asda Mini Fruity Moments, Assorted Ice Cream Lollies, all varieties (50ml each) – 2.5 Syns
Asda Mini Fruity Moments, Assorted Ice Cream Lollies, all varieties (50ml each) – 2.5 Syns
Asda Moments, Mini Ice Cream Lollies, all varieties (50ml each) – 5.5 Syns
Asda Rocket Ice Lollies (58ml each) – 2.5 Syns
Asda Vanilla Ice Cream, 1 litre block (per 100ml) – 4 Syns
---
Yogurt From Asda
Syn Free:
Asda Fat Free Natural Fromage Frais (per 100g) – Syn Free
Asda Fat Free Yogurt, Natural (per 100g) – Syn Free
Asda Greek Style Natural Yogurt, Fat Free (per 100g) – Syn Free
Low Syn:
Asda Cholesterol Lowering Yogurt Drink, Blueberry (100g bottle) – 2.5 Syns
Asda Cholesterol Lowering Yogurt Drink, Strawberry (100g bottle) – 2.5 Syns
Asda Greek Style Yogurt with Honey, Fat Free (120g pot) – 0.5 Syns
Asda Greek Style Yogurt with Honey, Fat Free (450g pot) – 1.5 Syns
Asda Greek Style Yogurt with Honey, Full Fat (100g pot) – 5 Syns
Asda High Protein Low Fat Yogurt, Strawberry (100g pot) – 0.5 Syns
Asda Lactose Free Greek Style Yogurt, 2% Fat (450g pot) – 2.5 Syns
Asda Low Fat Yogurt, Hazelnut (125g pot) – 2.5 Syns
Asda Low Fat Yogurt, Natural (200g pot) – 2 Syns
Asda Low Fat Yogurt, Prune (400g pot) – 3 Syns
Asda Low Fat Yogurt, Strawberry (125g pot) – 2.5 Syns
Asda Low Fat Yogurt, Toffee 4 pack (125g pot) – 3.5 Syns
Asda Low Fat Yogurts with Added Grains, Banana & Honey (125g pot) – 0.5 Syns
Asda Low Fat Yogurts, Chocolate Orange (125g pot) – 2.5 Syns
Asda Low Fat Yogurts, Mango, Carrot & Orange (125g pot) – 0.5 Syns
Asda Low Fat Yogurts, Rhubarb & Apple (125g pot) – 2 Syns
Asda Smart Price Low Fat Natural Yogurt (500g pot) – 2 Syns
Asda Smart Price Low Fat Strawberry Yogurt (125g pot) – 2 Syns
Asda Sweet Treat Yogurts, Low Fat, all varieties 6 pack (125g pot) – 3.5 Syns
Asda Vitamin Boosting Yogurt Drink, Raspberry & Cranberry (100g bottle) – 3.5 Syns
Asda Vitamin Boosting Yogurt Drink, Strawberry (100g bottle) – 3.5 Syns
Asda Whipped Greek Style Yogurts, Honey (78g pot) – 3.5 Syns
---
Healthy Extra A Choices
Asda Banana Flavoured Milk, chilled (175ml)
Asda British Cheddar Cheese, Block/Grated, all varieties (30g)
Asda British Cheese Slices, 50% Less Fat, all varieties 8 pack (2 x 20g)
Asda British Cheese, 30% Less Fat, all varieties (35g)
Asda British Cheese, 50% Less Fat, all varieties (40g)
Asda British Skimmed Milk (350ml)
Asda Cheese Singles 10/20 pack (2 x 20g)
Asda Cheese Singles, Light 10/20 pack (3 x 20g)
Asda Chosen by You Salad Cheese, chilled 200g pack (65g)
Asda Edam Cheese Slices 10/16 pack (1 x 25g)
Asda Fiery Cheese Blend, Grated (35g)
Asda Free From Almond Milk Alternative, Sweetened, chilled (425ml)
Asda Free From Almond Milk Alternative, Unsweetened, chilled (675ml)
Asda Free From Coconut Milk Alternative, chilled (625ml)
Asda Fresh Milk, 1% Fat (300ml)
Asda Gouda Cheese (30g)
Asda Grana Padano Cheese, Block/Grated (30g)
Asda Gruyere Cheese (30g)
Asda Parmesan Cheese, Block/Grated/Shaved (30g)
Asda Red British Cheese Slices, 30% Less Fat 10 pack (1 x 25g)
Asda Red British Cheese, 30% Less Fat (35g)
Asda Red Leicester Cheese, Block/Grated (30g)
Asda Ricotta Cheese (90g)
Asda Semi-skimmed Milk (250ml)
Asda Smart Price Cheddar Cheese, Block/Grated, all varieties (30g)
Asda Smart Price Mozzarella Cheese (45g)
Asda Smart Price Red Leicester Cheese (30g)
Asda Soya Milk, Calcium Enriched, Sweetened, chilled (300ml)
Asda Soya Milk, Calcium Enriched, Unsweetened, chilled (500ml)
Asda Whole Milk (175ml)
Healthy Extra B Choices
Asda Bakers Selection Finger Rolls, Wholemeal 6 pack (1 x 49g)
Asda Bakers Selection Wholemeal Tin Loaf, Unsliced 400g loaf (50g serving)
Asda Bran Flakes (45g)
Asda Carrot & Coriander Soup, chilled (300g serving)
Asda Chocolate Wheat Bisks (2)
Asda Chosen by You High Bran Cereal (50g)
Asda Chosen by You Malted Wheaties Cereal (40g)
Asda Chosen by You Simply Scottish Porridge Oats, Original, dried (40g)
Asda Free From Porridge Oats, dried (40g)
Asda Good & Balanced Dried Apricots, dried (50g)
Asda Good & Balanced Soft Pitted Prunes, dried (65g)
Asda Good & Balanced Stoned Prunes, dried (80g)
Asda Granola, Raisin & Almond (40g)
Asda Lentil Dahl Soup (200g serving)
Asda Oatbran & Wheatbran Porridge Oats, dried (40g)
Asda Smart Price Bran Flakes (45g)
Asda Smart Price Muesli (45g)
Asda Smart Price Porridge Oats, dried (40g)
Asda Smart Price Wheat Bisks 24 pack (2)
Asda Spicy Bean & Chipotle Chilli Soup (200g serving)
Asda Swiss Style Muesli, No Added Sugar, No Added Sugar (40g)
Asda Wheat Bisks (2)
Asda Wholegrain Scottish Porridge Oats, dried (40g)