Exactly what the Slimming World plan entails from start to finish. 
So you have heard about the number ONE weight loss plan in the country and  you are looking for more information. You are unsure if it is really for you and want to know how it works before signing up. That is completely understandable, we are all wary of parting with our money. 
I have been food optimising with Slimming World for many years and I have had great long term success. (See here for my weight loss story)
For most followers the reason Slimming World works so well is because it does not eliminate anything from your diet. The naughty foods are kept in moderation and if the plan is followed the weight can drop off without feeling deprived or having a grumbling tummy.
Article Updated January 2022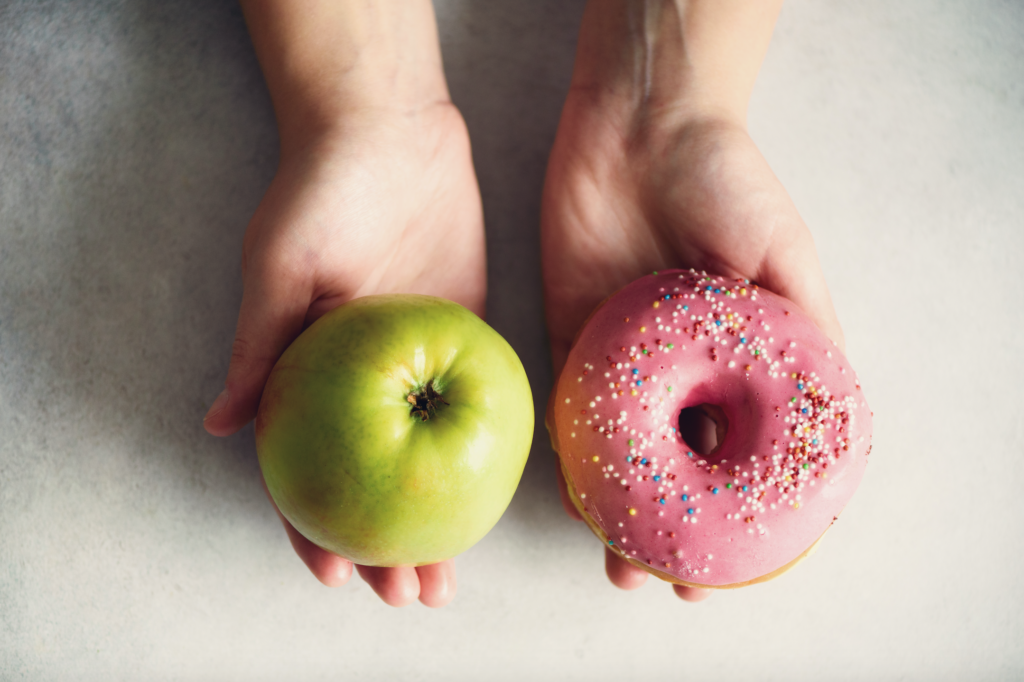 The old school amongst us may remember the Red and Green days.. but they are long gone (even though I still know a lot of people who use that theory and still lose weight).
This page is not an alternative to signing up with the official Slimming World plan. This page is to give you an idea of what the plan entails before parting with your hard earned wonga! Many people feel they can "go it alone" using various pieces of information all over the net. That usually results in them appearing on my facebook group a few weeks later asking why they have not lost any weight. PLEASE make sure you have all of the facts and the exact plan before going forward. You could be doing something very crucial incorrectly which could result in no weight loss or even a weight gain.
---
How Your Basic Day Should Look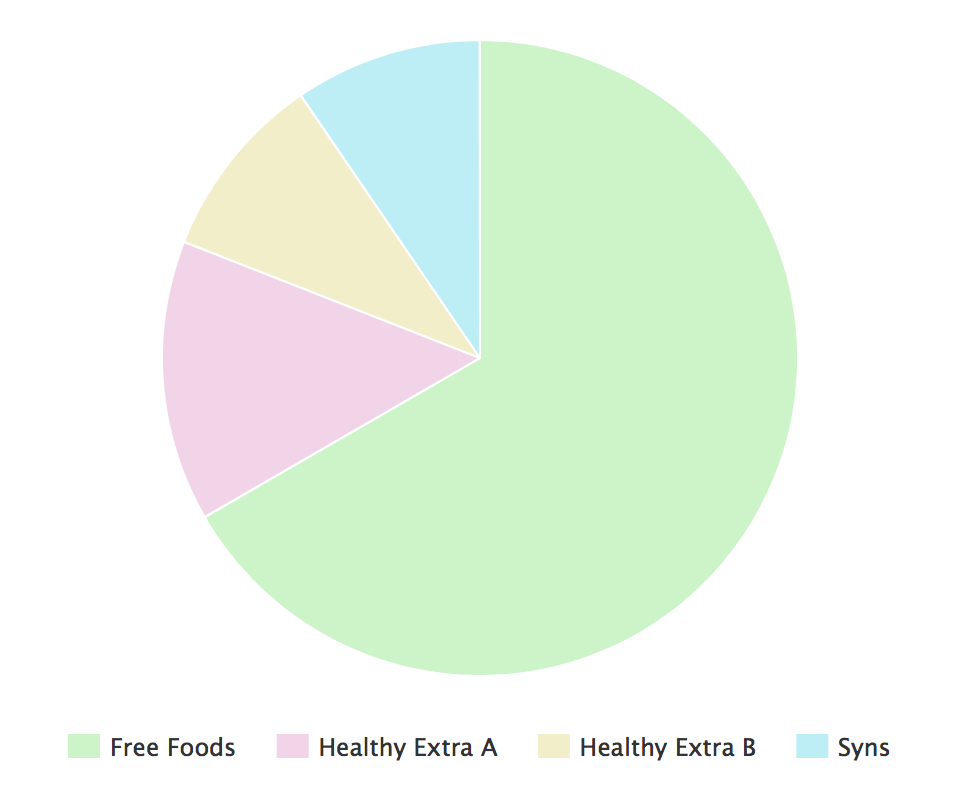 The plan is made up of 4 parts
Free Foods (These will be the staple foods of your diet)
2 x Healthy Extra A's (This is your daily allowance of dairy)
1 x Healthy Extra B (This is your daily allowance of fibre)
Syns (These are your allowance of naughty treats)
---
FREE FOOD
These are the foods that should make up the bulk of your diet. Free foods are broken down into two sections. Free Food and Speed Foods. Both of which you can eat as much as you like of without weighing or controlling portions.
Foods such as lean meats, fruit, vegetables, pasta, rice, potatoes, lentils are all classed as free foods. They are naturally filling foods which are low in fat.
Slimming World state there is no weighing or measuring of these foods but please try to remember that nothing is really FREE and everything contains calories/sugar/fat etc.. Try to only eat until you are full, do not force yourself to eat if you are not hungry. But if you are hungry always try to reach for these foods first..
Speed foods are explained further here and should make up a third of most of your meals.
Check out the list of Free Foods here.
---
HEALTHY EXTRA A
Everyday you are allowed 2 portions of dairy which are called your Healthy Extra A allowances. Slimming World introduced two portions of these per day in 2019.
These allowances must be weighed, measured and portion controlled. Going over these allowances or not counting them as Syns could result in weight gain and I have seen it happen many time.
If you are a tea/coffee drinker this is where you will use your milk from. Also many low fat cheeses are included.
Check out the list of Healthy Extra A here.
---
HEALTHY EXTRA B
Everyday you are allowed 1 portion of fibre which is called your Healthy Extra B allowance.
These allowances must be weighed, measured and portion controlled. Going over these allowances or not counting them as Syns could result in weight gain and I have seen it happen many time.
If you fancy a sandwich or a bowl of cereal this is where you would look to if you don't wish to syn.
Check out my list of Healthy Extra B here.
---
SYNS
Syns are a way of still getting in some of your favourites or naughty treats. Chocolate, crisps. cocktails, booze… the list is endless. Everything that is not a free food has a Syn value and can be found In the Slimming World database after signing up to the plan.
Your Syn allowance depends on your weight and the allowance is greatly different between male and female. Ranging from 15 – 35 per day. It is EXTREMELY important to be evaluated and find out your Syn allowance.
---
DRINKS
It is very important to drink plenty of fluids each day and water, black tea/coffee and most sugar free drinks are all free.
---
QUICK RECAP
Most of your diet should be made up of FREE FOODS.
Fill a third of your plate with SPEED FOODS.
Eat TWO Healthy extra portion A per day.
Eat ONE Healthy extra portion B per day.
Stick to your entitled Syn allowance per day.
Keep hydrated.
---
Love the sound of eating lot's and still losing weight? Sign up to Slimming World here.
---
Please see some of these important articles to help you along your way.
---
I highly recommend purchasing yourself a portion control plate to help you stick to the plan. Available here.