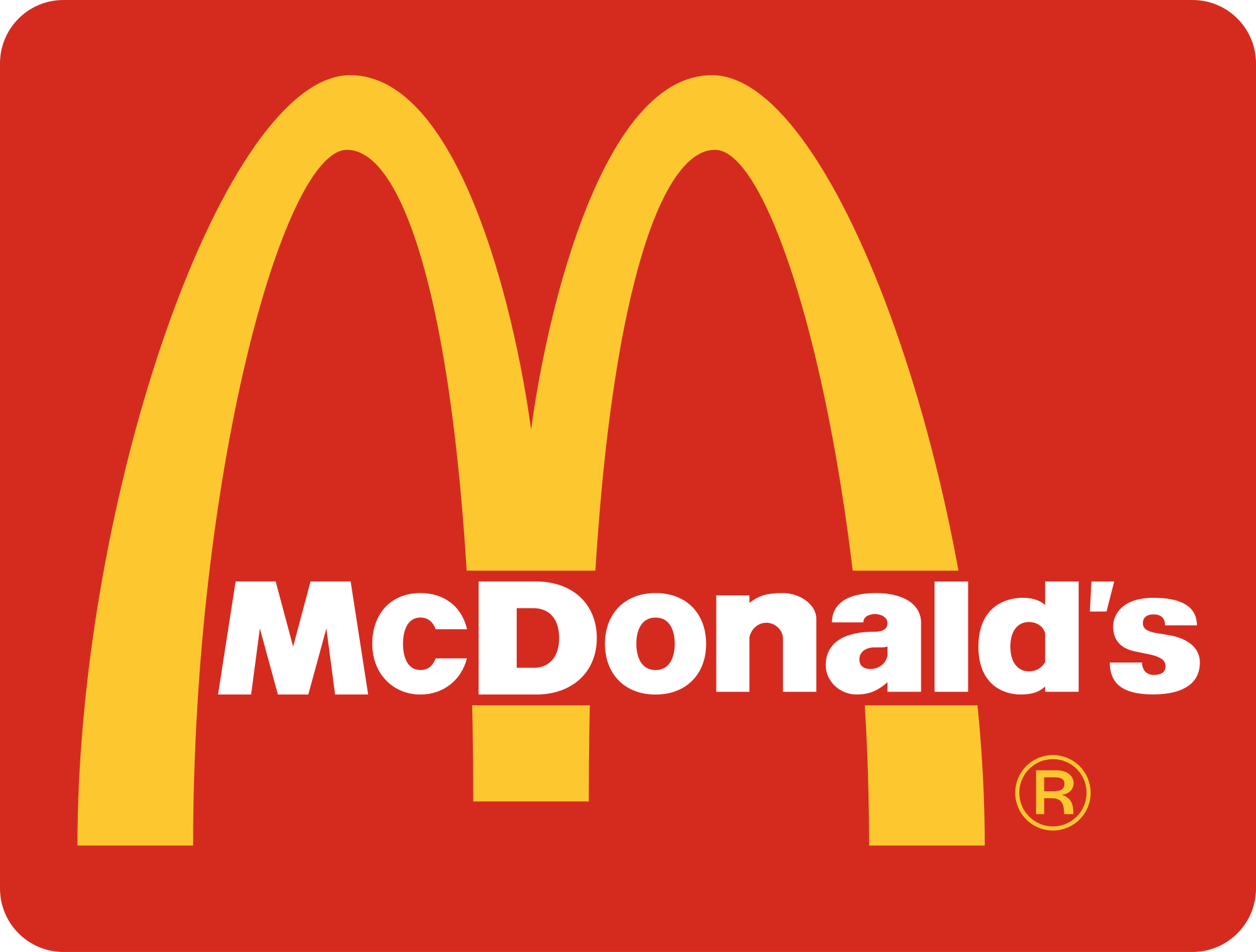 Below you will find a list of Slimming World Syns for all McDonalds products.
Mcdonald's is never going to be the first choice for a Slimming World follower.. but sometimes life takes us to places where we have to cope and make the right choices. Some of you have children who do want to visit this popular food chain. So use my guide of Slimming World Syn values below to decide what to have.
If you are truly dedicated and well behaved.. try something like the Chicken and bacon salad it's only 1.5 Syns. Washed down with a sugar free/diet soft drink and an Apple and grape fruit bag. But if that's a little too boring for you, try choosing something like chicken nuggets and a small fries.
Mcdonald's have a great nutrition calculator to help you work out the calories on a meal. Here
I hope this guide helps 🙂
List Updated: 1st January 2022
Please note: If the item you are looking for is not listed here please use the online Syn calculator to estimate the product. If I don't have a product listed this means I do not have the value.
---
SYN FREE:
Diet/Sugar free drinks – FREE
Apple and grape fruit bag – FREE
Bottle of water – FREE
Black coffee – FREE
Carrot sticks – FREE
Pineapple Stick – FREE
Shaker side salad – FREE
Melon Bag – FREE
---
BEEF BURGERS:
McDonalds Hamburger – 12.5
McDonalds Cheeseburger – 15
McDonalds Double Cheeseburger – 22.5
McDonalds Big Mac – 25.5
McDonalds Big Mac Bacon Standard – 28  (Approx)
McDonalds Big Mac Bacon Junior – 21.5 (Approx)
McDonalds Big Tasty – 40
McDonalds Big Tasty (with bacon) – 42.5
McDonalds Signature Collection The Classic – 35
McDonalds Signature Collection The BBQ – 39
McDonalds Signature Collection The Spicy – 32
McDonalds Quarter Pounder with cheese- 26
---
CHICKEN:
McDonalds Chicken McNuggets (9) – 12.5
McDonalds Chicken McNuggets (6) – 8.5
McDonalds Chicken McNuggets (4) – 5.5
McDonalds Chicken McNuggets (each) – 1.5
McDonalds Chicken Selects (each) – 4
McDonalds Chicken Selects (3 ) – 11.5
McDonalds Chicken Selects (5) – 19
McDonalds Mayo Chicken – 16
McDonalds McChicken Sandwich – 19.5
McDonalds Chicken Legend with Spicy Mayo – 26
McDonalds Chicken Legend with Cool Mayo – 26.5
McDonalds Chicken Legend with BBQ Sauce – 24
McDonalds Chicken BBQ Smokehouse burger – 31.5
McDonalds The Grilled Hot Peri Peri Chicken One Wrap– 17.5
McDonalds The Crispy Hot Peri Peri Chicken One Wrap – 24.5
McDonalds The Grilled Sweet Chilli Chicken One Wrap – 17
McDonalds The Crispy Sweet Chilli Chicken One Wrap – 23.5
McDonalds The Grilled Garlic Mayo Chicken One Wrap – 17.5
McDonalds The Crispy Garlic Mayo Chicken One Wrap – 24
McDonalds The Grilled BBQ Chicken and Bacon One Wrap – 18.5
McDonalds The Crispy BBQ Chicken and Bacon One Wrap – 25
McDonalds Little Tasters Peri Peri Chicken Snack Wrap – 15
McDonalds Little Tasters Spicy Chicken Snack Wrap – 16

---
FISH:
McDonalds Fillet-o-fish – 16.5
McDonalds Fish Fingers (each) – 2
---
SALADS:
McDonalds Grilled Chicken and Bacon Salad (without dressing) – 1.5
McDonalds Crispy Chicken and Bacon Salad (without dressing) – 8
+ Add dressings
McDonalds Dressing Fajita Style (30g sachet) – 1
McDonalds Dressing Balsamic (30g sachet) – 1.5
---
VEGETARIAN:
McDonalds Vegetable Deluxe – 19.5
McDonalds Spicy Vegetable Deluxe – 20.5
McDonalds Veggie Dippers (each) – 2
McDonalds Veggie Dippers (Per portion) – 8

---
SIDES:
McDonalds Mozzarella Dippers (Per Portion) – 13.5
McDonalds Spicy Nacho Cheese Wedges (5 Wedges) – 11.5
McDonalds Red Leicester Melts (5 Melts) – 12
McDonalds Fries Small- 8.5
McDonalds Fries Medium – 12
McDonalds Fries Large – 17
McDonalds Apple and grape fruit bag – 0
McDonalds Carrot sticks – 0
McDonalds Shaker side salad – 0

---
SAUCES:
McDonalds Dip BBQ (Per Portion) – 2.5
McDonalds Dip Smokey BBQ (Per Portion) – 4
McDonalds Dip Sour Cream And Chive (50g Pot) – 8
McDonalds Dip Sweet And Sour (Per Portion) – 2.5
McDonalds Dip Sweet Chilli (50g Pot) – 5.5
McDonalds Dip Sweet Curry (Per Portion) – 2.5
McDonalds Dip Tomato Ketchup (Per Portion) – 1
---
BREAKFAST:
McDonalds Bacon & Egg McMuffin (each) – 17.5
McDonalds Bacon & Egg Snack Wrap with Brown Sauce (each) – 14
McDonalds Bacon & Egg Snack Wrap with Tomato Ketchup (each) – 16
McDonalds Bacon Roll with Brown Sauce (each) – 16
McDonalds Bacon Roll with Tomato Ketchup (each) – 16
McDonalds Bacon, Egg & Cheese Bagel (each) – 24
McDonalds Cheesy Bacon Flatbread – 15
McDonalds Double Bacon & Egg McMuffin (each) – 20
McDonalds Double Sausage & Egg McMuffin (each) – 28.5
McDonalds Egg & Cheese McMuffin (each) – 15
McDonalds Egg & Cheese Snack Wrap with Brown Sauce (each) – 13
McDonalds Egg & Cheese Snack Wrap with Ketchup (each) – 12.5
McDonalds Hash Browns (each) – 4.5
McDonalds Oats So Simple (per pot) – 9.5
McDonalds Oats So Simple with Apple & Cherry (per pot) – 11
McDonalds Pancakes & Sausage with Syrup (per portion) – 33
McDonalds Pancakes & Syrup (per portion) – 26.5
McDonalds Sausage & Egg McMuffin (each) – 21.5
McDonalds Sausage & Egg Snack Wrap with Brown Sauce (each) – 16
McDonalds Sausage & Egg Snack Wrap with Ketchup (each) – 16
McDonalds Sausage, Egg & Cheese Bagel (each) – 28
McDonalds Toasted Bagel, excluding topping (each) – 10.5
McDonalds Wrap with Ketchup (each) – 30.5
---
DRINKS:
Milkshakes:
McDonalds Banana Milkshake (1 large) – 25
McDonalds Banana Milkshake (1 medium) – 19.5
McDonalds Banana Milkshake (1 small) – 10
McDonalds Chocolate Milkshake (1 large) – 24.5
McDonalds Chocolate Milkshake (1 medium) – 19
McDonalds Chocolate Milkshake (1 small) – 10.5
McDonalds Strawberry Milkshake (1 large) – 24.5
McDonalds Strawberry Milkshake (1 medium) – 19
McDonalds Strawberry Milkshake (1 small) – 10
McDonalds Vanilla Milkshake (1 large) – 24
McDonalds Vanilla Milkshake (1 medium) – 19
McDonalds Vanilla Milkshake (1 small) – 10.5

Smoothies:
McDonalds Berry Burst Iced Fruit Smoothie (1 large) – 10.5
McDonalds Berry Burst Iced Fruit Smoothie (1 regular) – 8
McDonalds Mango & Pineapple Iced Fruit Smoothie (1 large) – 11.5
McDonalds Mango & Pineapple Iced Fruit Smoothie (1 regular) – 9
McDonalds Peach & Passion Fruit Iced Fruit Smoothie (1 large) – 13
McDonalds Peach & Passion Fruit Iced Fruit Smoothie (1 regular) – 9.5
McDonalds Strawberry & Banana Iced Fruit Smoothie (1 large) – 11
McDonalds Strawberry & Banana Iced Fruit Smoothie (1 regular) – 9

Hot Drinks:
McDonalds Cappuccino (1 large) – 6
McDonalds Cappuccino (1 medium) – 4.5
McDonalds Caramel Iced Frappe (1 large) – 24.5
McDonalds Caramel Iced Frappe (1 regular) – 19.5
McDonalds Chocolate Chip Frappe (1 large) – 25.5
McDonalds Chocolate Chip Frappe (1 regular) – 21
McDonalds Flat White (1 medium) – 4.5
McDonalds Hot Chocolate (1 large) – 11
McDonalds Hot Chocolate (1 medium) – 8.5
McDonalds Latte (1 large) – 9.5
McDonalds Latte (1 medium) – 7
McDonalds Millionaires Latte (1 large) – 12
McDonalds Millionaires Latte (1 regular) – 10
McDonalds Mocha Iced Frappe (1 large) – 24
McDonalds Mocha Iced Frappe (1 regular) – 20
McDonalds Spiced Cookie Latte (1 large) – 11
McDonalds Spiced Cookie Latte (1 medium) – 8.5
McDonalds Tea with Milk, No Sugar (1 medium) – 0.5
McDonalds Toffee Latte (1 large) – 11.5
McDonalds Toffee Latte (1 medium) – 9

Soft Drinks:
McDonalds Coca Cola (1 large) – 10.5
McDonalds Coca Cola (1 medium) – 8.5
McDonalds Coca Cola (1 small) – 5.5
McDonalds Fanta Orange (1 large) – 10.5
McDonalds Fanta Orange (1 medium) – 8.5
McDonalds Fanta Orange (1 small) – 5.5
McDonalds Frozen Strawberry Lemonade (1 large) – 13
McDonalds Frozen Strawberry Lemonade (1 regular) – 10.5
McDonalds Oasis (1 large) – 4
McDonalds Oasis (1 medium) – 3.5
McDonalds Oasis (1 small) – 2

---
DESSERT:
McDonalds Baked Apple Pie  – 12.5
McDonalds Apple and grape fruit bag – FREE
McDonalds Blueberry Muffin  – 20
McDonalds Cadbury Caramel McFlurry – 20
McDonalds Cadbury Dairy Milk McFlurry – 14.5
McDonalds Cadbury Dairy Milk McFlurry MINI –7.5
McDonalds Chocolate Muffin  – 26
McDonalds Chocolatey Banoffee Pie  – 17.5
McDonalds Creme Egg McFlurry – 20
McDonalds Crunchie McFlurry  – 14
McDonalds Crunchie McFlurry MINI  – 7
McDonalds Flake McFlurry – 20
McDonalds Flake McFlurry MINI – 9
McDonalds Flake McFlurry, Raspberry – 18.5
McDonalds Flake McFlurry, Raspberry MINI – 8
McDonalds Galaxy McFlurry – 20
McDonalds Galaxy Caramel McFlurry – 20
McDonalds Ice Cream Cone  – 7.5
McDonalds Ice Cream Cone with Flake – 9.5
McDonalds Maltesers McFlurry – 14
McDonalds Maltesers McFlurry MINI – 7
McDonalds Maltesers Reindeer McFlurry – 20
McDonalds Maltesers Reindeer McFlurry MINI – 9
McDonalds Mars McFlurry – 18
McDonalds Mars McFlurry MINI –  9
Mcdonalds Melon Fruit Bag – FREE
McDonalds Mississippi Caramel pie McFlurry – 20
McDonalds Mississippi Mud pie McFlurry – 20
McDonalds Pineapple Stick – FREE
McDonalds Oreo McFlurry  – 13.5
McDonalds Oreo McFlurry MINI – 6.5
McDonalds Rolo Mcflurry – 20
McDonalds Smarties McFlurry – 16
McDonalds Sugar Donut – 9
McDonalds Triple Chocolate Cookie – 18.5
McDonalds Twix McFlurry – 18
McDonalds Twix McFlurry MINI – 9

---
*Please note I have not taken these Syn Values from an official source. Check the official Slimming World website or consult with your leader to check the correct Syn value*