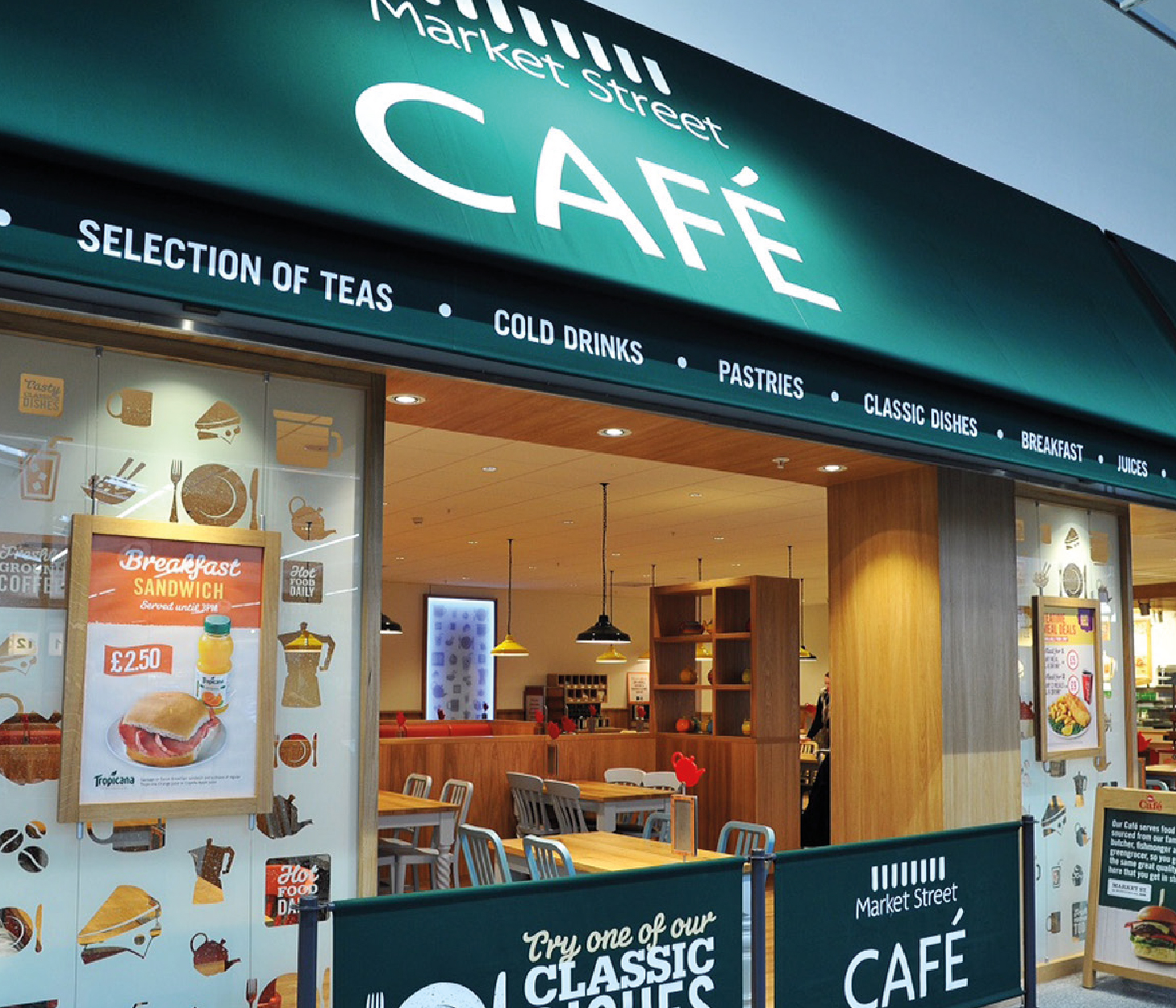 Below you will find a list of Slimming World Syns for some of the dishes found in Morrisons cafe.
There are some pretty good low Syn options to try and some to avoid too of course. Three bean chilli with rice is only 1.5 Syns!!
List Updated: 1st January 2022
Please note: If the item you are looking for is not listed here please use the online Syn calculator to estimate the product. If I don't have a product listed this means I do not have the value.
---
BREAKFAST:
Bacon Sandwich (per serving) – 20.5
Big Breakfast (per serving) – 35
Buttered Brown Toast (per serving) – 19.5
Buttered Toasted Teacake (per serving) – 20.5
Buttered White Toast (per serving) – 20
Eggs Benedict (per serving) – 25.5
Filled Omelette (each) – 2.5
Flying Start Breakfast (per serving) – 28
Fried Egg on Toast (per serving) – 20
Little Breakfast (per serving) – 30
Mixed Berry Granola & Yogurt (per serving) – 14.5
Omelettes with Mushrooms, Tomatoes & Beans (per serving) – 11
Poached Egg on Toast (per serving) – 15
Porridge with Fresh Fruit (per serving) – 11.5
Sausage Sandwich (per serving) – 31.5
Scrambled Egg on Toast (per serving) – 18.5
---
MAINS:
Beef Lasagne served with Garlic Bread (per serving) – 25
Breaded Garlic Mushrooms (per serving) – 20
Cajun Vegetable Burger, excluding sides (each) – 24
Cheese & Bacon Toasted Sandwich (per serving) – 37.5
Cheese & Onion Quiche with Salad & Coleslaw (per serving) – 26.5
Cheese & Onion Toasted Sandwich (per serving) – 35.5
Cheese & Tomato Toasted Sandwich (per serving) – 35.5
Cheese on Toast (per serving) – 22.5
Cheese Toastie (per serving) – 35
Chicken Caesar Salad (per serving) – 12.5
Chicken & Ham Pie with Mash & Peas (per serving) – 30
Chicken Tikka Masala with Rice & Naan (per serving) – 15.5
Freshly Battered Mini Fish with Chips & Peas (per serving) – 12
Gammon, Egg & Chips (per serving) – 11
Greek Salad (per serving) – 14.5
Half Roast Chicken with Chips & Peas (per serving) – 23.5
Hand Battered Fish with Chips & Peas (per serving) – 24
Hunters Chicken Stack with Chips & Coleslaw (per serving) – 27.5
Liver & Bacon with Mash & Peas (per serving) – 7.5
Loaded Chips with BBQ Pulled Pork (per serving) – 20.5
Loaded Chips with Beef Chilli (per serving) – 19
Loaded Chips with Three Bean Chilli (per serving) – 10.5
Macaroni Cheese Burger, excluding sides (each) – 27
Meat Free Breakfast (per serving) – 26
Mushroom Risotto (per serving) – 7.5
Nachos with Beef Chilli & Cheese (per serving) – 27
Nachos with Pulled Pork and Cheese (per serving) – 31
Nachos with Three Bean Chilli & Cheese (per serving) – 17.5
Quorn Sausage & Mash (per serving) – 10.5
Quorn Sausage Sandwich (per serving) – 19.5
Quorn Sausage, Egg, Chips & Beans (per serving) – 18.5
Roast Beef Dinner (per serving) – 13.5
Roast Chicken Dinner (per serving) – 20
Salmon Fillet with Hollandaise Sauce, Mash & Peas (per serving) – 16.5
Sausage, Egg, Chips & Beans (per serving) – 37
Southern Fried Chicken Burger, excluding sides (each) – 22.5
Southern Fried Chicken Strips with BBQ Dip (per serving) – 18
Steak & Ale Pie with Mash & Peas (per serving) – 28.5
Three Bean Chilli with Rice (per serving) – 1.5
Whitby Wholetail Scampi with Chips & Peas (per serving) – 26.5
---
BURGERS:
British Beef Burger, excluding sides (each) – 19.5
Burger Toppers, Bacon (per serving) – 1.5
Burger Toppers, Cheese (per serving) – 5
Burger Toppers, Pulled Pork (per serving) – 5
---
JACKET POTATOES:
Jacket Potato with Baked Beans & Salad (per serving) – 5
Jacket Potato with Baked Beans & Salad with no dressing or butter – FREE
Jacket Potato with Beef Chilli (per serving) – 11
Jacket Potato with Cheddar Cheese & Salad (per serving) – 18.5
Jacket Potato with Light Coleslaw & Salad (per serving) – 7.5
Jacket Potato with Prawn Cocktail & Salad (per serving) – 22
Jacket Potato with Pulled Pork & Salad (per serving) – 15
Jacket Potato with Three Bean Chilli & Salad (per serving) – 5.5
Jacket Potato with Tuna Crunch & Salad (per serving) – 9.5
Jacket Potato, Plain with No Butter (per serving) – FREE 
Ask for no butter on the Jacket potato and reduce by 3 Syns
---
SIDES:
Sides, Chips (1 regular) – 9
Sides, Garlic Bread (per serving) – 10
Sides, Onion Rings (per serving) – 8.5
Sides, Potato Wedges (per serving) – 9.5
---
SAUCES:
Burger Sauce (per serving) – 2
Chip Shop Curry Sauce (per serving) – 3.5
Creamy Mayo (per serving) – 4
Smoky BBQ Sauce (per serving) – 2
Spicy Tomato Sauce (per serving) – 1.5
---
DESSERTS:
Belgian Bun (each) – 16.5
Belgian Chocolate Brownie (each) – 19.5
Blueberry Muffin (each) – 22.5
Bramley Apple Crumble (per serving) – 32.5
Bramley Apple Pie & Cream (per serving) – 28.5
Bread & Butter Pudding (per serving) – 31
Caramel Shortbread (each) – 21
Carrot Cake (per serving) – 25.5
Cherry Bakewell Tart (per serving) – 17
Chocolate Lumpy Bumpy (per serving) – 25.5
Eccles Cake (each) – 20.5
Fresh Cream Scone (each) – 18.5
Fresh Cream Trifle (per serving) – 11.5
Fruit Scone (each) – 21.5
Fruited Flapjack (each) – 21
Ice Cream Sundae, Chocolate (per serving) – 17
Ice Cream Sundae, Strawberry (per serving) – 16.5
Jam Doughnut (each) – 10.5
Lemon Meringue Pie (per serving) – 18.5
Toffee & Pecan Yum Yum (each) – 20
Triple Chocolate Muffin (each) – 25
Victoria Sponge (per serving) – 25
*Please note I have not taken these Syn Values from an official source. Check the official Slimming World website or consult with your leader to check the correct Syn value*