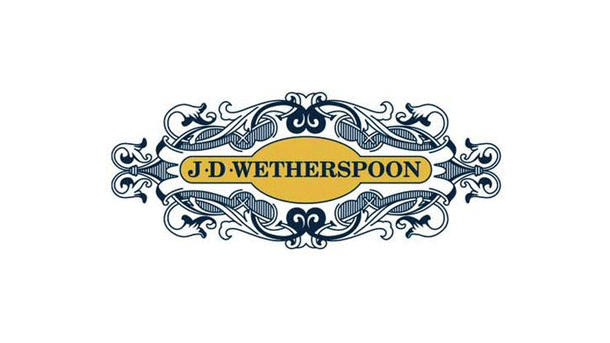 Below you will find a list of Slimming World Syns for most of the dishes available from JD Wetherspoons..
JD Wetherspoon is an extremely slimming world friendly place to eat.. there are some great meals that are within our Syn allowance and some swaps we can make to save Syns too! 
List Updated: 1st January 2022
Please note: If the item you are looking for is not listed here please use the online Syn calculator to estimate the product. If I don't have a product listed this means I do not have the value.
MAINS:
J D Wetherspoon 10oz Gammon with Eggs & Chips (per serving) – 35.5
J D Wetherspoon 14oz Aberdeen Angus Rump Steak with Chips, Peas, Tomato & Mushroom (per serving) – 33.5
J D Wetherspoon 5oz Gammon Steak with Eggs & Chips (per serving) – 18.5
J D Wetherspoon 8oz Sirloin Steak with Chips, Peas, Tomato & Mushroom (per serving) – 29.5
J D Wetherspoon All Day Brunch (per serving) – 36.5
J D Wetherspoon BBQ Chicken Melt with Chips, Peas, Tomato & Flat Mushroom (per serving) – 29
J D Wetherspoon BBQ Hot Dog without Chips & Onion Rings (per serving) – 55
J D Wetherspoon Breaded Scampi with Chips & Peas (per serving) – 30
J D Wetherspoon British Broccoli & Shropshire Blue Soup without Bread & Butter (per serving) – 17
J D Wetherspoon Brunch Burger without Chips & Onion Rings (per serving) – 46
J D Wetherspoon Buffalo Wings with Hot Sauce & Blue Cheese Dip (per serving) – 31
J D Wetherspoon Chicken Breast Burger without Chips (per serving) – 21.5
J D Wetherspoon Chicken Tikka Masala with Basmati Rice, Naan Bread, Mango Chutney & Poppadums (per serving) – 21.5
J D Wetherspoon Chilli Con Carne with Rice & Sour Cream (per serving) – 17
J D Wetherspoon Chilli Dog without Chips & Onion Rings (per serving) – 49
J D Wetherspoon Classic 6oz Beef Burger without Chips (per serving) – 28.5
J D Wetherspoon Classic Hot Dog without Chips (per serving) – 40.5
J D Wetherspoon Five Bean Chilli with Rice, excluding tortilla chips (per serving) – 6
J D Wetherspoon Freshly Battered Fish & Chips with Peas (per serving) – 40.5
J D Wetherspoon Full Rack of BBQ Pork Ribs with Chips, Onion Rings & Coleslaw (per serving) – 74
J D Wetherspoon Garlic Ciabatta Bread, Plain (per slice) – 10
J D Wetherspoon Garlic Ciabatta with Cheese (per slice) – 14
J D Wetherspoon Grilled Halloumi with Sweet Chilli Sauce (per serving) – 26
J D Wetherspoon Half Rack of Ribs with Chips & Coleslaw (per serving) – 39.5
J D Wetherspoon Italian Tomato & Basil Soup without Bread & Butter (per serving) – 6
J D Wetherspoon Jacket Potato with Five Bean Chilli (per serving) – 11.5
J D Wetherspoon Jacket Potato with Tuna Mayo (per serving) – 15.5
J D Wetherspoon Lasagne with Side Salad & Dressing (per serving) – 26
J D Wetherspoon Lentil & Bacon Soup without Bread & Butter (per serving) – 15.5
J D Wetherspoon Mac & Cheese (per serving) – 19
J D Wetherspoon Mixed Grill with Chips, Peas, Tomato & Mushroom (per serving) – 42.5
J D Wetherspoon Original Gourmet 6oz Beef Burger without Chips & Onion Rings (per serving) – 42
J D Wetherspoon Original Gourmet Buttermilk Chicken Burger without Chips & Onion Rings (per serving) – 40.5
J D Wetherspoon Original Gourmet Chicken Burger without Chips & Onion Rings (per serving) – 33
J D Wetherspoon Peri-Peri Roast Half Chicken with Chips & Coleslaw (per serving) – 45.5
J D Wetherspoon Sausages, Mash & Peas with Gravy (per serving) – 31
J D Wetherspoon Skinny Chicken Burger with Salad & Brioche Bun (per serving) – 22.5
J D Wetherspoon Skinny Rump Steak with Salad & Dressing (per serving) – 11
J D Wetherspoon Skinny Sirloin Steak with Salad & Dressing (per serving) – 11
J D Wetherspoon Small Nachos (per serving) – 33.5
J D Wetherspoon Smashed Avocado Bagel, without Bacon or Poached Egg (per serving) – 17.5
J D Wetherspoon Smoked Salmon, Cream Cheese & Rocket Bagel (per serving) – 20.5
J D Wetherspoon Southern Fried Chicken Strips with Chips & Coleslaw (per serving) – 29
J D Wetherspoon Spicy Coated King Prawns with Sweet Chilli Dip (per serving) – 13.5
J D Wetherspoon Surf & Turf with Scampi, Steak & Chips (per serving) – 50.5
J D Wetherspoon Tandoori Chicken Bites with Yogurt & Mint Sauce (per serving) – 6
J D Wetherspoon Tandoori Chicken Skewers with Salad & Yogurt Sauce (per serving) – 8.5
J D Wetherspoon Tennessee 6oz Beef Burger without Chips & Onion Rings (per serving) – 40.5
J D Wetherspoon Tennessee Chicken Breast Burger without Chips & Onion Rings (per serving) – 33.5
J D Wetherspoon Topped Chips, Loaded with Cheese, Bacon & Sour Cream (per serving) – 35.5
J D Wetherspoon Topped Chips, with Chip Shop-style Curry Sauce (per serving) – 31
J D Wetherspoon Vegetable Burger without Chips (per serving) – 22.5
J D Wetherspoon Vegetarian All Day Brunch (per serving) – 21
J D Wetherspoon Wiltshire Cured Ham with Eggs & Chips (per serving) – 15
---
DELI DEALS:
J D Wetherspoon Deli Deals BBQ Chicken, Bacon & Cheese Panini without Chips (per serving) – 30.5
J D Wetherspoon Deli Deals Cheese & Tomato Panini without Chips (per serving) – 27.5
J D Wetherspoon Deli Deals Cheese & Tuna Panini without Chips (per serving) – 35
J D Wetherspoon Deli Deals Chicken & Avocado Wrap without Chips (per serving) – 29.5
J D Wetherspoon Deli Deals Falafel & Houmous Wrap without Chips (per serving) – 25.5
J D Wetherspoon Deli Deals Grilled Halloumi & Sweet Chilli Wrap without Chips (per serving) – 37.5
J D Wetherspoon Deli Deals New York-style Pastrami Bagel, without Chips (per serving) – 19.5
J D Wetherspoon Deli Deals Portion of Chips (per serving) – 10.5
J D Wetherspoon Deli Deals Side Salad with Dressing (per serving) – 3.5
J D Wetherspoon Deli Deals Side Salad without Dressing (per serving) – FREE
J D Wetherspoon Deli Deals Sliced Chicken Breast Wrap without Chips (per serving) – 25
J D Wetherspoon Deli Deals Southern Fried-style Chicken Wrap without Chips (per serving) – 31
J D Wetherspoon Deli Deals Tandoori Chicken Wrap without Chips (per serving) – 28.5
J D Wetherspoon Deli Deals Wiltshire Cured Ham & Cheese Panini without Chips (per serving) – 28
---
BURGER TOPPINGS:
J D Wetherspoon Burger Topping, BBQ Sauce (per serving) – 4
J D Wetherspoon Burger Topping, Blue Cheese Sauce (per serving) – 10.5
J D Wetherspoon Burger Topping, Cheddar Cheese Slice (per serving) – 4
J D Wetherspoon Burger Topping, Peri-Peri Sauce (per serving) – 1
---
BREAKFAST:
J D Wetherspoon American-style Pancakes with Bacon & Maple-flavour Syrup (per serving) – 33.5
J D Wetherspoon American-style Pancakes with Ice Cream & Fruit Compote (per serving) – 37
J D Wetherspoon American-style Pancakes with Ice Cream & Maple-flavour Syrup (per serving) – 25.5
J D Wetherspoon American-style Pancakes with Ice Cream & Maple-flavour Syrup (per serving) – 39.5
J D Wetherspoon Bagel with Cream Cheese (per serving) – 16
J D Wetherspoon Breakfast Roll with Bacon (per serving) – 17.5
J D Wetherspoon Breakfast Roll with Quorn Sausage (per serving) – 20
J D Wetherspoon Breakfast Roll with Sausage (per serving) – 27.5
J D Wetherspoon Breakfast Wrap (per serving) – 39
J D Wetherspoon Porridge with Honey & Banana (per serving) – 23
J D Wetherspoon Porridge with Strawberry & Blueberry Compote (per serving) – 15
J D Wetherspoon Toast with Butter & Preserves (2 slices) – 23.5
J D Wetherspoon Vegetarian Breakfast Wrap (per serving) – 36.5
---
DESSERTS:
J D Wetherspoon Apple Crumble with Custard (per serving) – 27
J D Wetherspoon Apple Crumble with Ice Cream (per serving) – 35.5
J D Wetherspoon Carrot Cake (per serving) – 19.5
J D Wetherspoon Chocolate Ice Cream Sundae (per serving) – 49
J D Wetherspoon Cookie Dough Sundae (per serving) – 49.5
J D Wetherspoon Eton Mess (per serving) – 30
J D Wetherspoon Knickerbocker Glory (per serving) – 40
J D Wetherspoon Madagascan Vanilla Cheesecake with Fruit Compote (per serving) – 32
J D Wetherspoon Millionaire Sundae (per serving) – 67.5
J D Wetherspoon Tropical Fruit with Greek Style Yogurt & Honey (per serving) – 12
J D Wetherspoon Vanilla Ice Cream (1 scoop) – 7.5
J D Wetherspoon Warm Chocolate Brownie with Ice Cream (per serving) – 43.5
J D Wetherspoon Warm Chocolate Fudge Cake with Ice Cream (per serving) – 50
J D Wetherspoon Warm Cookie Dough Sandwich with Ice Cream (per serving) – 38
---
SAUCES:
J D Wetherspoon Cashel Blue, Wexford Cheddar & Spring Onion Sauce (per serving) – 4
J D Wetherspoon Creamy Peppercorn Sauce (per serving) – 4
J D Wetherspoon Jack Daniels Honey Glaze (per serving) –3.5

---
SIDES:
J D Wetherspoon Sides Beer Battered Onion Rings (12 pieces) – 24
J D Wetherspoon Sides Beer Battered Onion Rings (6 pieces) – 12
J D Wetherspoon Sides Bowl of Chips (per serving) – 21
J D Wetherspoon Sides Corn on the Cob, without Butter (per serving) – FREE
J D Wetherspoon Sides Fresh Coleslaw (per serving) – 8
J D Wetherspoon Sides Mac & Cheese (per serving) – 9.5
J D Wetherspoon Sides Side Salad with Dressing (per serving) – 3.5
*Please note I have not taken these Syn Values from an official source. Check the official Slimming World website or consult with your leader to check the correct Syn value*