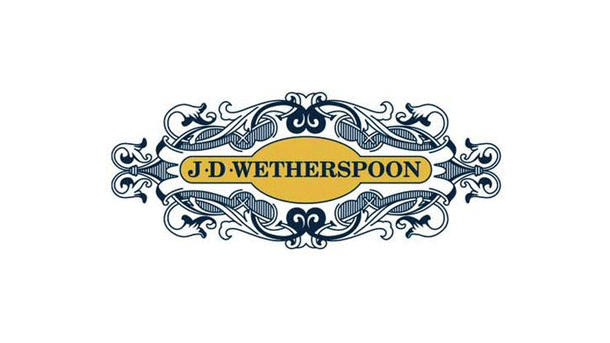 JD Wetherspoon may not necessarily be the first choice for someone who is trying to lose weight. But they do have some good choices when you want to enjoy a meal out with friends or family. So whether you are following a Slimming plan, Weight Watchers or a calorie controlled diet. Use my guide below to make good choices.
EATING OUT TIPS:
Plan ahead (you are already one step ahead on that one). If you can view the menu online that's even better. Work out the Syns, WW Points or calories in advance. This way you can choose exactly what you will eat without having to make a quick panicked decision in the restaurant.
Make good swaps: For example if you choose a baked potato, ask for it plain. Swap chips for extra vegetables or swap beef for chicken. There are so many simple swaps you can make to save Syns, WW Points or calories.
Watch out for extra calories: It's so easy to say yes to a glass of wine without even thinking.. or a starter just because everyone else is. Be strong, it will be worth it in the end.
Have fun: Don't spoil your fun and social life just for one meal. If you overeat don't panic or beat yourself up over it. Just draw a line under it and start again tomorrow.
Eating out with Slimming World: Check the Syns in items before you go, make simple swaps like chips for plain baked potato and ask for vegetables with no butter.
---
---
JD Wetherspoons offer some excellent healthier options when eating in the restaurant. Look out for my Slimming Option ideas and Healthier Choice markings throughout the guide below.
BREAKFAST
Add a hash brown – 108 Calories
Bacon butty – 509 Calories
Beans on toast – 543 Calories
Breakfast muffin – 499 Calories
Egg & bacon muffin – 331 Calories
Egg & cheese muffin – 279 Calories

[Healthier Choice]

Egg & QuornTM vegan sausage muffin – 374 Calories
Egg & sausage muffin – 448 Calories
Freedom breakfast – 447 Calories
Large breakfast – 1412 Calories
Large vegetarian breakfast – 1357 Calories
MOMA Porridge Plain – 265 Calories

[Healthier Choice]

Mushroom Benedict – 472 Calories
Sausage – 691 Calories
Sausage butty – 605 Calories
Small breakfast – 460 Calories
Small vegetarian breakfast – 374 Calories

[Healthier Choice]

Toast and preserves – 459 Calories
Traditional breakfast – 812 Calories
Vegan breakfast – 879 Calories
Vegetarian breakfast – 932 Calories
Vegetarian breakfast wrap – 861 Calories
MAINS:
J D Wetherspoon 10oz Gammon with Eggs & Chips (per serving) – 35.5
J D Wetherspoon 14oz Aberdeen Angus Rump Steak with Chips, Peas, Tomato & Mushroom (per serving) – 33.5
J D Wetherspoon 5oz Gammon Steak with Eggs & Chips (per serving) – 18.5
J D Wetherspoon 8oz Sirloin Steak with Chips, Peas, Tomato & Mushroom (per serving) – 29.5
J D Wetherspoon All Day Brunch (per serving) – 36.5
J D Wetherspoon BBQ Chicken Melt with Chips, Peas, Tomato & Flat Mushroom (per serving) – 29
J D Wetherspoon BBQ Hot Dog without Chips & Onion Rings (per serving) – 55
J D Wetherspoon Breaded Scampi with Chips & Peas (per serving) – 30
J D Wetherspoon British Broccoli & Shropshire Blue Soup without Bread & Butter (per serving) – 17
J D Wetherspoon Brunch Burger without Chips & Onion Rings (per serving) – 46
J D Wetherspoon Buffalo Wings with Hot Sauce & Blue Cheese Dip (per serving) – 31
J D Wetherspoon Chicken Breast Burger without Chips (per serving) – 21.5
J D Wetherspoon Chicken Tikka Masala with Basmati Rice, Naan Bread, Mango Chutney & Poppadums (per serving) – 21.5
J D Wetherspoon Chilli Con Carne with Rice & Sour Cream (per serving) – 17
J D Wetherspoon Chilli Dog without Chips & Onion Rings (per serving) – 49
J D Wetherspoon Classic 6oz Beef Burger without Chips (per serving) – 28.5
J D Wetherspoon Classic Hot Dog without Chips (per serving) – 40.5
J D Wetherspoon Five Bean Chilli with Rice, excluding tortilla chips (per serving) – 6
J D Wetherspoon Freshly Battered Fish & Chips with Peas (per serving) – 40.5
J D Wetherspoon Full Rack of BBQ Pork Ribs with Chips, Onion Rings & Coleslaw (per serving) – 74
J D Wetherspoon Garlic Ciabatta Bread, Plain (per slice) – 10
J D Wetherspoon Garlic Ciabatta with Cheese (per slice) – 14
J D Wetherspoon Grilled Halloumi with Sweet Chilli Sauce (per serving) – 26
J D Wetherspoon Half Rack of Ribs with Chips & Coleslaw (per serving) – 39.5
J D Wetherspoon Italian Tomato & Basil Soup without Bread & Butter (per serving) – 6
J D Wetherspoon Jacket Potato with Five Bean Chilli (per serving) – 11.5
J D Wetherspoon Jacket Potato with Tuna Mayo (per serving) – 15.5
J D Wetherspoon Lasagne with Side Salad & Dressing (per serving) – 26
J D Wetherspoon Lentil & Bacon Soup without Bread & Butter (per serving) – 15.5
J D Wetherspoon Mac & Cheese (per serving) – 19
J D Wetherspoon Mixed Grill with Chips, Peas, Tomato & Mushroom (per serving) – 42.5
J D Wetherspoon Original Gourmet 6oz Beef Burger without Chips & Onion Rings (per serving) – 42
J D Wetherspoon Original Gourmet Buttermilk Chicken Burger without Chips & Onion Rings (per serving) – 40.5
J D Wetherspoon Original Gourmet Chicken Burger without Chips & Onion Rings (per serving) – 33
J D Wetherspoon Peri-Peri Roast Half Chicken with Chips & Coleslaw (per serving) – 45.5
J D Wetherspoon Sausages, Mash & Peas with Gravy (per serving) – 31
J D Wetherspoon Skinny Chicken Burger with Salad & Brioche Bun (per serving) – 22.5
J D Wetherspoon Skinny Rump Steak with Salad & Dressing (per serving) – 11
J D Wetherspoon Skinny Sirloin Steak with Salad & Dressing (per serving) – 11
J D Wetherspoon Small Nachos (per serving) – 33.5
J D Wetherspoon Smashed Avocado Bagel, without Bacon or Poached Egg (per serving) – 17.5
J D Wetherspoon Smoked Salmon, Cream Cheese & Rocket Bagel (per serving) – 20.5
J D Wetherspoon Southern Fried Chicken Strips with Chips & Coleslaw (per serving) – 29
J D Wetherspoon Spicy Coated King Prawns with Sweet Chilli Dip (per serving) – 13.5
J D Wetherspoon Surf & Turf with Scampi, Steak & Chips (per serving) – 50.5
J D Wetherspoon Tandoori Chicken Bites with Yogurt & Mint Sauce (per serving) – 6
J D Wetherspoon Tandoori Chicken Skewers with Salad & Yogurt Sauce (per serving) – 8.5
J D Wetherspoon Tennessee 6oz Beef Burger without Chips & Onion Rings (per serving) – 40.5
J D Wetherspoon Tennessee Chicken Breast Burger without Chips & Onion Rings (per serving) – 33.5
J D Wetherspoon Topped Chips, Loaded with Cheese, Bacon & Sour Cream (per serving) – 35.5
J D Wetherspoon Topped Chips, with Chip Shop-style Curry Sauce (per serving) – 31
J D Wetherspoon Vegetable Burger without Chips (per serving) – 22.5
J D Wetherspoon Vegetarian All Day Brunch (per serving) – 21
J D Wetherspoon Wiltshire Cured Ham with Eggs & Chips (per serving) – 15
---
DELI DEALS:
J D Wetherspoon Deli Deals BBQ Chicken, Bacon & Cheese Panini without Chips (per serving) – 30.5
J D Wetherspoon Deli Deals Cheese & Tomato Panini without Chips (per serving) – 27.5
J D Wetherspoon Deli Deals Cheese & Tuna Panini without Chips (per serving) – 35
J D Wetherspoon Deli Deals Chicken & Avocado Wrap without Chips (per serving) – 29.5
J D Wetherspoon Deli Deals Falafel & Houmous Wrap without Chips (per serving) – 25.5
J D Wetherspoon Deli Deals Grilled Halloumi & Sweet Chilli Wrap without Chips (per serving) – 37.5
J D Wetherspoon Deli Deals New York-style Pastrami Bagel, without Chips (per serving) – 19.5
J D Wetherspoon Deli Deals Portion of Chips (per serving) – 10.5
J D Wetherspoon Deli Deals Side Salad with Dressing (per serving) – 3.5
J D Wetherspoon Deli Deals Side Salad without Dressing (per serving) – FREE
J D Wetherspoon Deli Deals Sliced Chicken Breast Wrap without Chips (per serving) – 25
J D Wetherspoon Deli Deals Southern Fried-style Chicken Wrap without Chips (per serving) – 31
J D Wetherspoon Deli Deals Tandoori Chicken Wrap without Chips (per serving) – 28.5
J D Wetherspoon Deli Deals Wiltshire Cured Ham & Cheese Panini without Chips (per serving) – 28
---
BURGER TOPPINGS:
J D Wetherspoon Burger Topping, BBQ Sauce (per serving) – 4
J D Wetherspoon Burger Topping, Blue Cheese Sauce (per serving) – 10.5
J D Wetherspoon Burger Topping, Cheddar Cheese Slice (per serving) – 4
J D Wetherspoon Burger Topping, Peri-Peri Sauce (per serving) – 1
---
BREAKFAST:
J D Wetherspoon American-style Pancakes with Bacon & Maple-flavour Syrup (per serving) – 33.5
J D Wetherspoon American-style Pancakes with Ice Cream & Fruit Compote (per serving) – 37
J D Wetherspoon American-style Pancakes with Ice Cream & Maple-flavour Syrup (per serving) – 25.5
J D Wetherspoon American-style Pancakes with Ice Cream & Maple-flavour Syrup (per serving) – 39.5
J D Wetherspoon Bagel with Cream Cheese (per serving) – 16
J D Wetherspoon Breakfast Roll with Bacon (per serving) – 17.5
J D Wetherspoon Breakfast Roll with Quorn Sausage (per serving) – 20
J D Wetherspoon Breakfast Roll with Sausage (per serving) – 27.5
J D Wetherspoon Breakfast Wrap (per serving) – 39
J D Wetherspoon Porridge with Honey & Banana (per serving) – 23
J D Wetherspoon Porridge with Strawberry & Blueberry Compote (per serving) – 15
J D Wetherspoon Toast with Butter & Preserves (2 slices) – 23.5
J D Wetherspoon Vegetarian Breakfast Wrap (per serving) – 36.5
---
DESSERTS:
J D Wetherspoon Apple Crumble with Custard (per serving) – 27
J D Wetherspoon Apple Crumble with Ice Cream (per serving) – 35.5
J D Wetherspoon Carrot Cake (per serving) – 19.5
J D Wetherspoon Chocolate Ice Cream Sundae (per serving) – 49
J D Wetherspoon Cookie Dough Sundae (per serving) – 49.5
J D Wetherspoon Eton Mess (per serving) – 30
J D Wetherspoon Knickerbocker Glory (per serving) – 40
J D Wetherspoon Madagascan Vanilla Cheesecake with Fruit Compote (per serving) – 32
J D Wetherspoon Millionaire Sundae (per serving) – 67.5
J D Wetherspoon Tropical Fruit with Greek Style Yogurt & Honey (per serving) – 12
J D Wetherspoon Vanilla Ice Cream (1 scoop) – 7.5
J D Wetherspoon Warm Chocolate Brownie with Ice Cream (per serving) – 43.5
J D Wetherspoon Warm Chocolate Fudge Cake with Ice Cream (per serving) – 50
J D Wetherspoon Warm Cookie Dough Sandwich with Ice Cream (per serving) – 38
---
SAUCES:
J D Wetherspoon Cashel Blue, Wexford Cheddar & Spring Onion Sauce (per serving) – 4
J D Wetherspoon Creamy Peppercorn Sauce (per serving) – 4
J D Wetherspoon Jack Daniels Honey Glaze (per serving) –3.5

---
SIDES:
J D Wetherspoon Sides Beer Battered Onion Rings (12 pieces) – 24
J D Wetherspoon Sides Beer Battered Onion Rings (6 pieces) – 12
J D Wetherspoon Sides Bowl of Chips (per serving) – 21
J D Wetherspoon Sides Corn on the Cob, without Butter (per serving) – FREE
J D Wetherspoon Sides Fresh Coleslaw (per serving) – 8
J D Wetherspoon Sides Mac & Cheese (per serving) – 9.5
J D Wetherspoon Sides Side Salad with Dressing (per serving) – 3.5
*Please note I have not taken these Syn Values from an official source. Check the official Slimming World website or consult with your leader to check the correct Syn value*