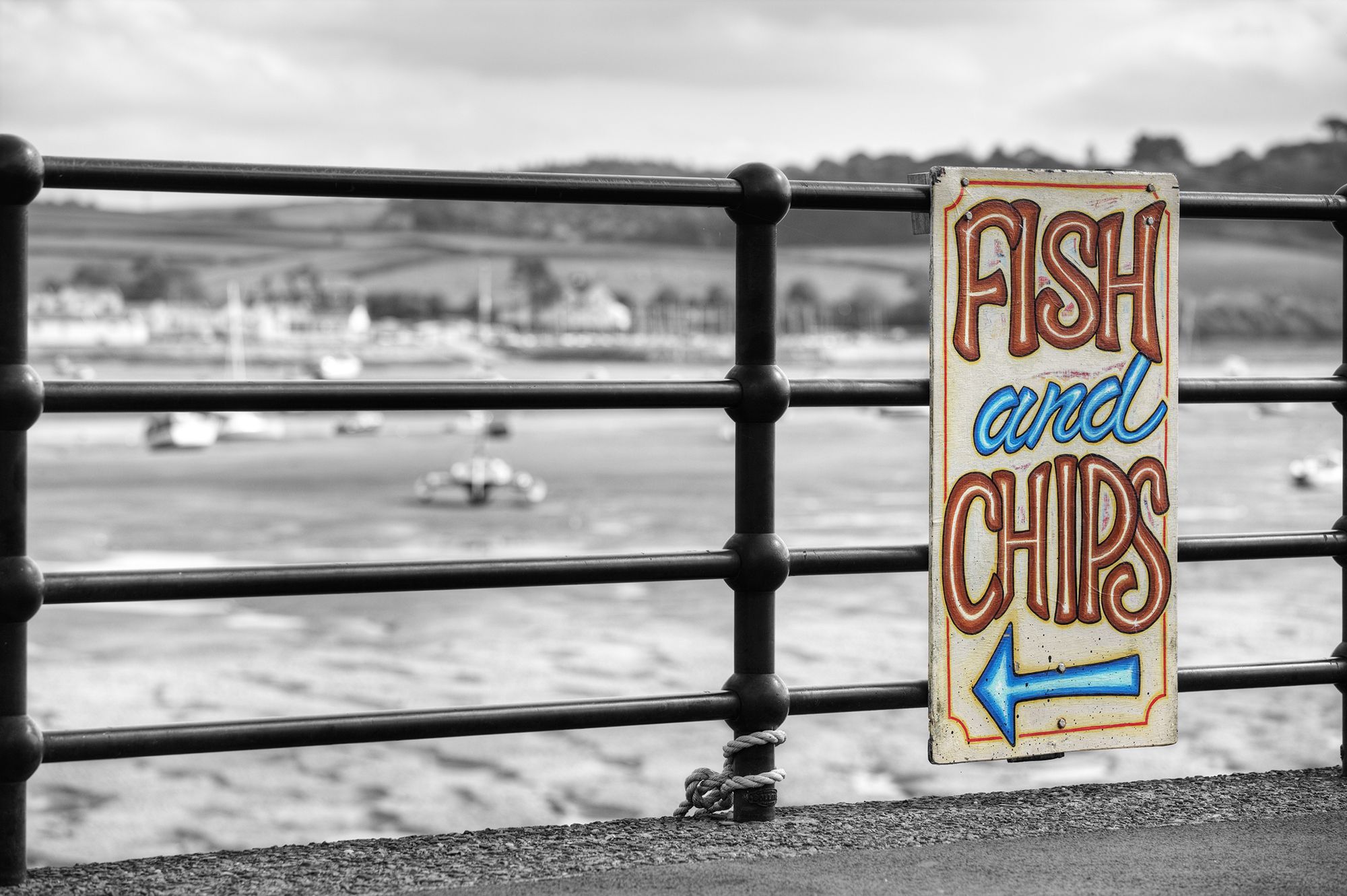 Below you will find a list of Slimming World Syns for some of the delicious choices available from your average local fish and chip shop.
Fish and chips are never going to be the go to healthy option for any Slimming World follower. But you can make good decisions using my list below.. or why not try my syn free Fish and chip recipe.
EATING OUT TIPS:
Plan ahead (you are already one step ahead on that one). If you can view the menu online that's even better. Work out the Syns, WW Points or calories in advance. This way you can choose exactly what you will eat without having to make a quick panicked decision in the restaurant.
Make good swaps: For example if you choose a baked potato, ask for it plain. Swap chips for extra vegetables or swap beef for chicken. There are so many simple swaps you can make to save Syns, WW Points or calories.
Watch out for extra calories: It's so easy to say yes to a glass of wine without even thinking.. or a starter just because everyone else is. Be strong, it will be worth it in the end.
Have fun: Don't spoil your fun and social life just for one meal. If you overeat don't panic or beat yourself up over it. Just draw a line under it and start again tomorrow.
Eating out with Slimming World: Check the Syns in items before you go, make simple swaps like chips for plain baked potato and ask for vegetables with no butter.
---
---
SIDES:
Fish & Chip Shops Curry Sauce –  7
Fish & Chip Shops Gravy – 7.5
Fish & Chip Shops Mushy Peas – 0
Fish & Chip Shops Pickled Egg – 0
Fish & Chip Shops Pickled Onion – 0
Fish & Chip Shops White Bread Roll (No Butter) – 8

---
MAINS:
Fish & Chip Shops Chips (220g serving) – 14
Fish & Chip Shops Chips (per 100g) – 6.5
Fish & Chip Shops Cod in Batter, batter removed – 0
Fish & Chip Shops Fish Cake (each) – 7
Fish & Chip Shops Fish, battered (1 large) – 18
Fish & Chip Shops Fish, battered (medium) – 14.5
Fish & Chip Shops Haddock in Batter, batter removed – 0
Fish & Chip Shops Meat Pie (each) – 20
Fish & Chip Shops Plaice in Batter, batter removed – 0
Fish & Chip Shops Saveloy (each) – 7
Fish & Chip Shops Scampi in Breadcrumbs (170g serving) – 16