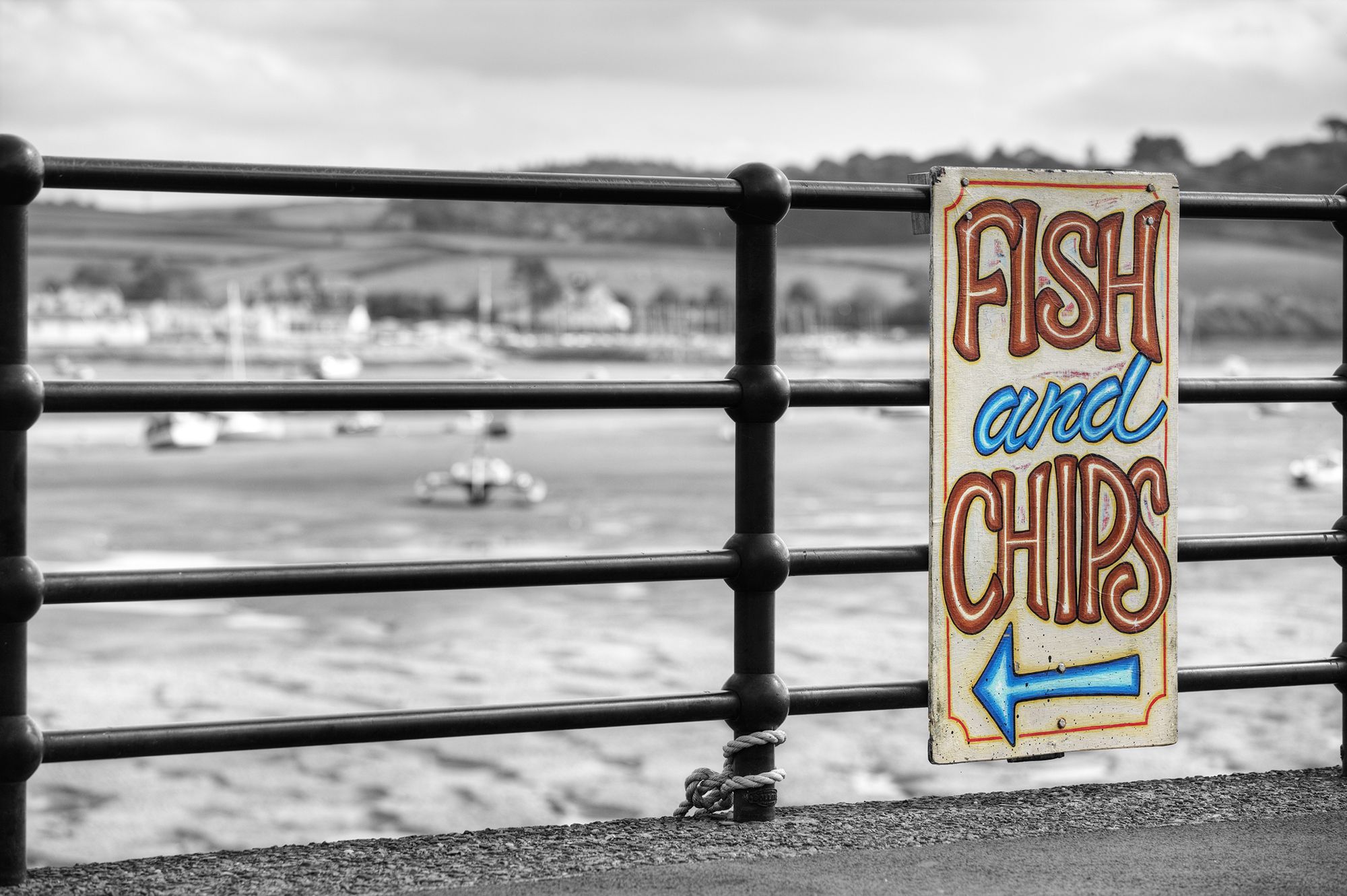 Below you will find a list of Slimming World Syns for some of the delicious choices available from your average local fish and chip shop.
Fish and chips are never going to be the go to healthy option for any Slimming World follower. But you can make good decisions using my list below.. or why not try my syn free Fish and chip recipe.
List Updated: 1st January 2022
Please note: If the item you are looking for is not listed here please use the online Syn calculator to estimate the product. If I don't have a product listed this means I do not have the value.
SIDES:
Fish & Chip Shops Curry Sauce –  7
Fish & Chip Shops Gravy – 7.5
Fish & Chip Shops Mushy Peas – FREE
Fish & Chip Shops Pickled Egg – FREE
Fish & Chip Shops Pickled Onion – FREE
Fish & Chip Shops White Bread Roll (No Butter) – 8

---
MAINS:
Fish & Chip Shops Chips (220g serving) – 14
Fish & Chip Shops Chips (per 100g) – 6.5
Fish & Chip Shops Cod in Batter, batter removed – FREE
Fish & Chip Shops Fish Cake (each) – 7
Fish & Chip Shops Fish, battered (1 large) – 18
Fish & Chip Shops Fish, battered (medium) – 14.5
Fish & Chip Shops Haddock in Batter, batter removed – FREE
Fish & Chip Shops Meat Pie (each) – 20
Fish & Chip Shops Plaice in Batter, batter removed – FREE
Fish & Chip Shops Saveloy (each) – 7
Fish & Chip Shops Scampi in Breadcrumbs (170g serving) – 16
*Please note I have not taken these Syn Values from an official source. Check the official Slimming World website or consult with your leader to check the correct Syn value*