Fruit and vegetables are an important and essential part of a healthy diet. You can never eat too much fruit and veg. Your daily meals should be made up of at least half fruit and veg if possible.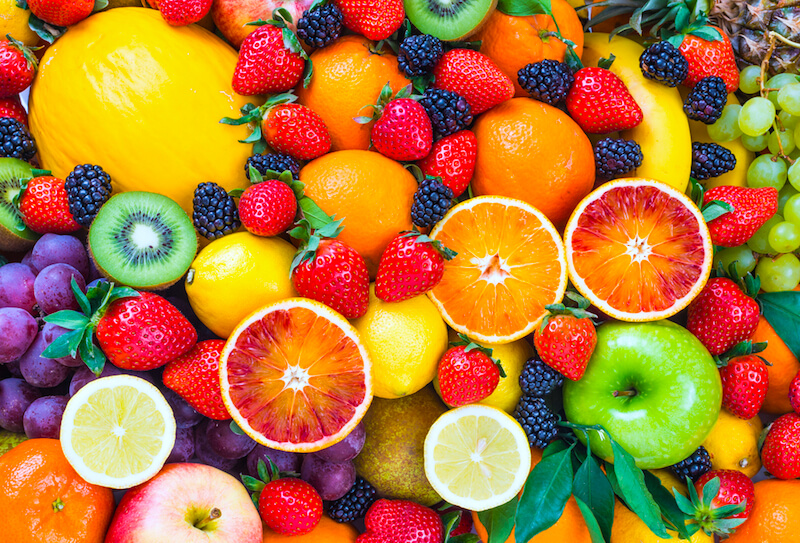 Why should we be eating more fruit and vegetables?
They provide fibre, many important vitamins and minerals.
They are generally low in calories and fat.
They are essential for good health.
They are delicious!
Which fruit and vegetables are best?
Fresh fruit and vegetables are best.
Try to eat a variety of different colours – green, yellow, orange, red and purple – to benefit from the variety of vitamins and minerals they provide.
Frozen, tinned, dried, juices and smoothies also count towards your five a day.
Limit fruit juice or smoothies to one small glass a day. They contain a lot of additional sugar.
How much is a portion of fruit and vegetables
We should aim to eat 5 portions of fruit and vegetables per day to maintain a healthy diet.
Example of portions:
1 apple, banana, pear, orange or other similar sized fruit
30g dried fruit
150ml glass of fruit juice or smoothie (counts as a maximum of one portion a day)
1 dessert bowl of salad 
3 heaped tablespoons of vegetables (raw, cooked, frozen or tinned)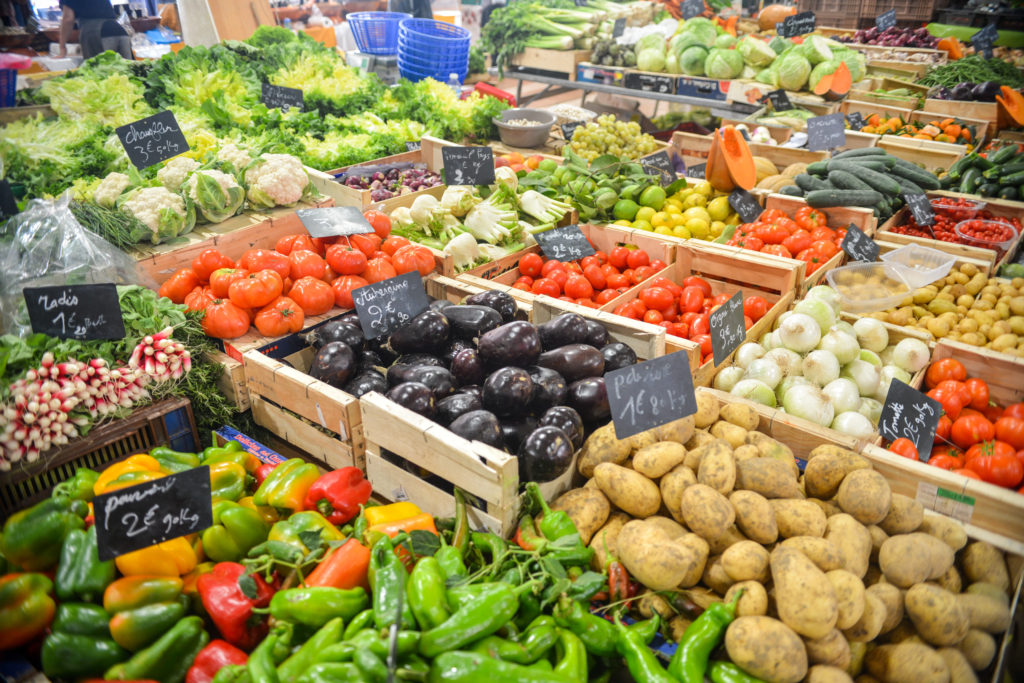 Health benefits of eating more fruit
Fruits are an excellent source of essential vitamins and minerals, and they are high in fibre. Fruits also provide a wide range of health-boosting antioxidants, including flavonoids. Eating a diet high in fruits and vegetables can reduce a person's risk of developing heart disease, cancer, inflammation, and diabetes.
Health benefits of eating more vegetables
A diet rich in vegetables and fruits can lower blood pressure, reduce the risk of heart disease and stroke, prevent some types of cancer, lower risk of eye and digestive problems, and have a positive effect upon blood sugar, which can help keep appetite in check.
TIPS: How to eat more fruit and vegetables without even trying….
Sprinkle cereal with chopped fruit
Top wholemeal toast with a mashed banana
Add veggies like lettuce or tomato to sandwiches
Finish off lunch with a piece of fruit
Make your own homemade vegetable soups. Try out our recipes here.
Bulk out meals with extra vegetables such as tstews, bolognese, chilli, sauces, stir-fries, casseroles, omelettes and curries.
Try adding fruit to natural yoghurt for dessert
Serve two or three different vegetables with dinner
Fruit and vegetables make a great snack. Chop up carrots and dip into our homemade hummus.
Order a side of vegetables or salad
Swap pepperoni for mushroom on your pizzas