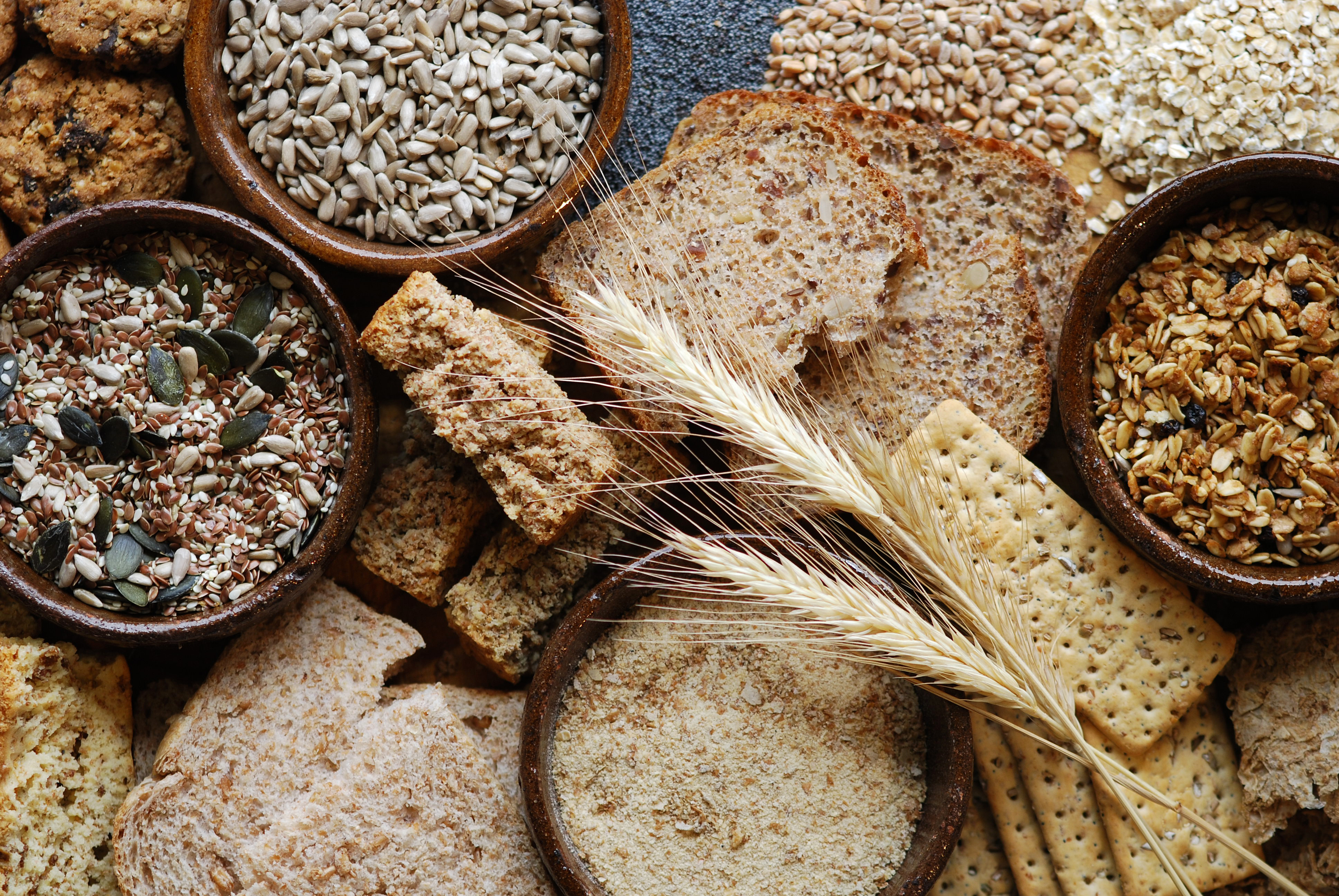 Each day you are allowed a portion size of fibre. This is called your Healthy Extra B allowance. Use this for breakfast or for a sandwich at lunch time etc.
It can be hard keeping on top of what portion sizes and current healthy extras are available so I will try to keep this list up to date. But please check the Slimming World website for correct values.
Please see the products below with the daily allowance next to it. Slimming World state that you can mix and match your healthy extra allowances. I.e taking half of one product and half of another.
Please note you can replace most branded cereal with the supermarket own brand option (i.e Weetabix with Asda Wheat biscuits etc)
List Updated: January 2020
---
Bakery
60g wholemeal bread (any unsliced loaf) 60g rye bread
1 wholemeal roll (approx 60g)
1 wholemeal pitta bread (approx 60g)
1 gluten-free roll, brown /high fibre white / multiseed (approx 60g)
1 thick slice wholemeal bread (800g sliced loaf)
2 small slices wholemeal bread (400g sliced loaf)
2 slices (approx 60g) gluten-free bread, brown / high fibre white / multiseed (small sliced loaf)
1 Hovis Wholemeal Sliced Roll
1 Warburtons Gluten-Free Multiseed Sandwich Thin
3 slices Kingsmill No Crusts Wholemeal Bread (400g loaf)
---
Cereal
Cereals marked with * have the lowest sugar content.
45g bran flakes
45g fruit-filled wheat biscuits, blueberry / raisin
45g oat bran*
40g porridge oats (unflavoured)
40g puffed wheat*
50g Kellogg's All-Bran Original
45g Dorset Cereals Simply Delicious Muesli
45g Jordans Natural Muesli No Added Sugar
45g Kellogg's Wholegrain Wheats & Raisin
45g Weetabix Crunchy Bran
40g Alpen Muesli, No Added Sugar
40g Dorset Cereals Simply Nutty Muesli
40g Kellogg's All-Bran Golden Crunch 40g Nestlé Bitesize Shredded Wheat*
40g Nestlé Honey Nut Shredded Wheat
40g Nestlé Oat Cheerios, Less Than 5% Sugar*
40g Nestlé Shreddies Original
40g Post Grape Nuts
40g Quaker Oat Crisp Cereal
40g Weetabix Crispy Minis, Banana / Chocolate Chip / Fruit & Nut
2 Nestlé Shredded Wheat*
2 Weetabix, Original / Organic / Protein*
2 Weetabix, Banana / Chocolate / Golden Syrup
2 Weetabix, Additions, all varieties
1 sachet Quaker Oat So Simple Big Bowl Porridge, Original*
1 sachet Quaker Oat So Simple Gluten Free Porridge, Original*
1 sachet Quaker Super Goodness Porridge, all varieties
Cereal Bars
1 Alpen Light Cereal Bar
2 Alpen Light Cereal Bars 1 Hi-fi Bar
2 Hi-fi Bars
1 Kellogg's Special K Chocolate Delight Bar, Dark / Dark & Coconut
---
Cooked Fruit
Cooked Weight
300g cooking apples
250g eating apples
400g fresh apricots
250g blackberriess
225g blackcurrants
300g blueberries
275g fresh figs
300g gooseberries
375g peaches
275g pears
325g plums / damsonss
250g raspberries
350g redcurrantss
500g rhubarb
200g strawberries
---
Dried Fruit
50g apple

60g apricots (approx 7)

50g figs (approx 3)

40g goji berries

65g prunes (approx 8)
---
Crispbread/Crackers
6 Finn Crisp Original Sourdough Rye Thins / Multigrain Thin Crispbreads
3 Finn Crisp Original Rye Round Crispbreads
5 Real Foods Corn Thins Original / Sesame
4 Ryvita Crunchy Rye Breads Cracked Black Pepper / Dark Rye / Original
3 Ryvita Crunchy Rye Breads Multigrain / Sesame / Sweet Onion
2 Ryvita Crunchy Rye Breads Pumpkin Seeds & Oats
2 Ryvita Fruit Crunch
2 Ryvita Crunchy Rye Breads, Dark Rye / Original
6 Ryvita Rye Cakes, Multigrain
5 Ryvita Rye Cakes, Lightly Salted
---
Nuts And Seeds
20 almonds or 25g flaked
6 brazil nuts
15 cashew nuts
2 level tbsp chia seeds
25 hazelnuts
2 level tbsp flaxseed / linseed
20g mixed nuts chopped
35 unsalted peanuts
11 pecan halves
20g pine nuts
40 pistachio nuts
2 level tbsp pumpkin seeds
2 level tbsp sesame seeds
2 level tbsp sunflower seeds
5 walnut halves
---
Tinned Fruit
In Juice NOT syrup
(Weight Includes Juice)