A great guide to the Slimming World healthy extra B. If you are looking at following the plan and still very confused check out my ultimate guide to HEB.
If you are new member of Slimming World and still completely confused I would highly recommend starting at Step 1. Check out my ultimate guide for first timers here.
Now that you are a bit more clued up you will want to know more about the Healthy Extra B. Keep reading and you will be a top expert in minutes.
What is Healthy Extra B?
Okay, Slimming World is great, we can eat almost as much as we like whilst still losing weight. But the majority of "free foods" we can devour in plentiful portions are mainly low in fat and not particularly high in fibre.
Because we need enough fibre in our diet to get everything moving and for our bodies to receive all of the nutrients needed Slimming World allow us a small portion of fibre per day. This portion does not need to be "Synned" but you must weigh and stick to this portion each day.
Many of us associate fibre with digestive health and bowel function. But eating foods high in fibre can do so much more than keep you regular. It can lower your risk for heart disease, stroke, and diabetes, improve the health of your skin, and help you lose weight. It may even help prevent colon cancer.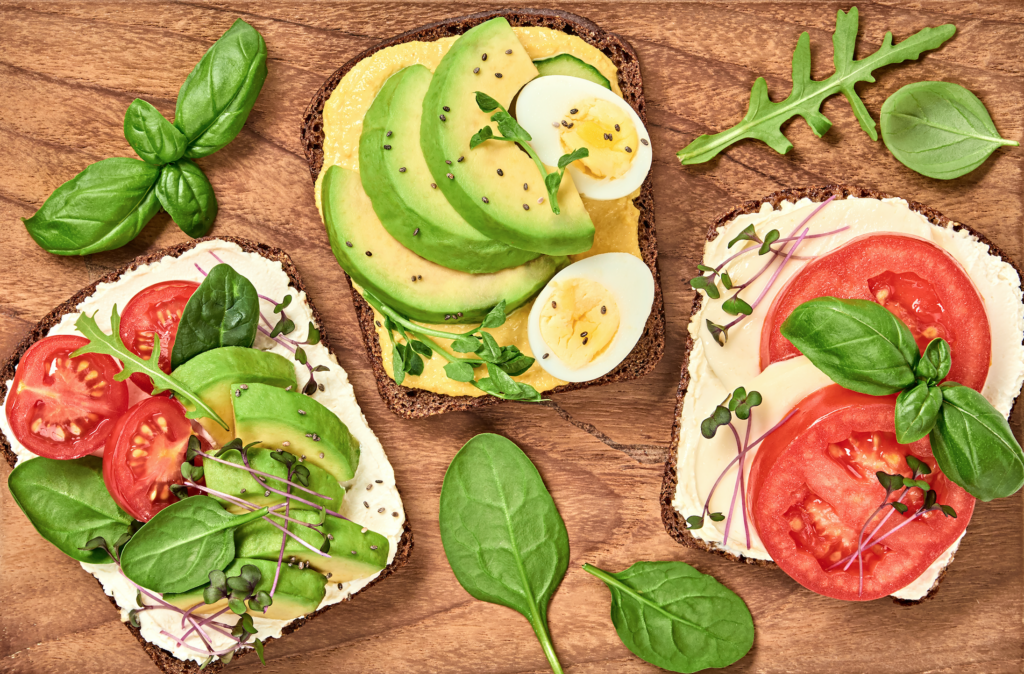 When Should I Eat My Healthy Extra B?
This is a question I see asked regularly. In all honesty there is no answer to this. It is completely up to you! As long as you stick to the allowed portion per day you can devour at any time of the day.
Top tips for enjoying your Healthy Extra B
Enjoy a portion of cereal for breakfast
2 Slices of toast for breakfast
Save the bread and use it for a sandwich at lunchtime
Whizz up breadcrumbs to add to a recipe in your evening meal
Enjoy some nuts as an evening snack
Smother cracker breads with cottage cheese for a cheeky snack
Have a tasty cereal bar with a cup of tea in front of the TV
I can't find anything I like on the list, where else could I get my portion of fibre from?
No one can force you to eat anything and I do often see people asking what else they can eat. There is actually plenty of fibre in many Syn free foods. If you don't enjoy any of the foods from the Healthy extra B list try adding more of these to your diet.
Pears
Strawberries
Apples
Banana
Carrot
Lentils
Kidney beans
Baked beans
Chickpeas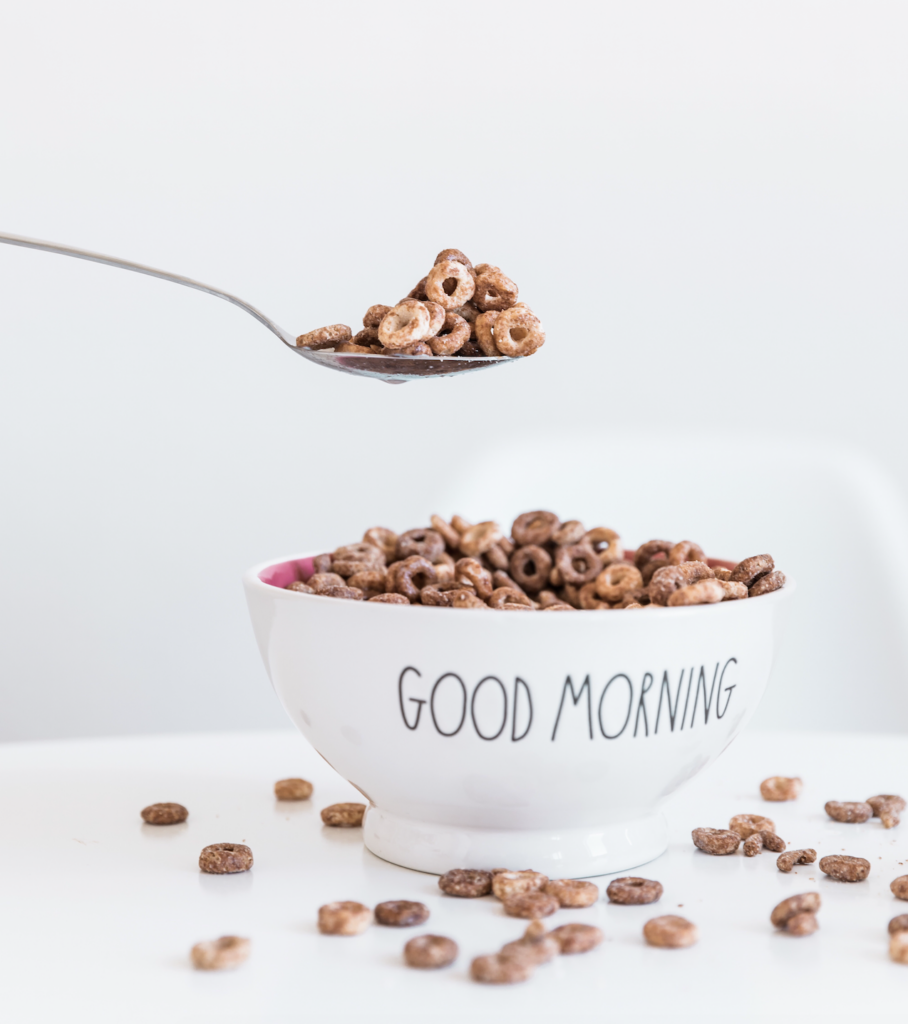 HEALTHY EXTRA B LIST – 2020
Last Updated: May 2020
BAKERY
60g wholemeal bread (any unsliced loaf)
60g rye bread
1 wholemeal roll (approx 60g)
1 wholemeal pitta bread (approx 60g)
1 gluten-free roll, brown /high fibre white / multiseed (approx 60g)
1 thick slice wholemeal bread (800g sliced loaf)
2 small slices wholemeal bread (400g sliced loaf)
2 slices (approx 60g) gluten-free bread, brown / high fibre white / multiseed (small sliced loaf)
1 Hovis Wholemeal Sliced Roll
1 Warburtons Gluten-Free Multiseed Sandwich Thin
3 slices Kingsmill No Crusts Wholemeal Bread (400g loaf)
1 Weight Watchers Tortilla Wrap (Standard and Wholemeal)
CEREAL
Cereals marked with * have the lowest sugar content.
45g bran flakes
45g fruit-filled wheat biscuits, blueberry / raisin
45g oat bran*
40g porridge oats (unflavoured)
40g puffed wheat*
50g Kellogg's All-Bran Original
45g Dorset Cereals Simply Delicious Muesli
45g Jordans Natural Muesli No Added Sugar
45g Kellogg's Wholegrain Wheats & Raisin
45g Weetabix Crunchy Bran
40g Alpen Muesli, No Added Sugar
40g Dorset Cereals Simply Nutty Muesli
40g Kellogg's All-Bran Golden Crunch 40g Nestlé Bitesize Shredded Wheat*
40g Nestlé Honey Nut Shredded Wheat
40g Nestlé Oat Cheerios, Less Than 5% Sugar*
40g Nestlé Shreddies Original
40g Post Grape Nuts
40g Quaker Oat Crisp Cereal
40g Weetabix Crispy Minis, Banana / Chocolate Chip / Fruit & Nut
2 Nestlé Shredded Wheat*
2 Weetabix, Original / Organic / Protein*
2 Weetabix, Banana / Chocolate / Golden Syrup
2 Weetabix, Additions, all varieties
1 sachet Quaker Oat So Simple Big Bowl Porridge, Original*
1 sachet Quaker Oat So Simple Gluten Free Porridge, Original*
1 sachet Quaker Super Goodness Porridge, all varieties
CEREAL BARS
1 Alpen Light Cereal Bar
2 Hi-fi Bars
1 Kellogg's Special K Chocolate Delight Bar, Dark / Dark & Coconut
1 Fibre One Popcorn Bar (Milk Chocolate)
1 Fibre One Popcorn Bar (Peanut)
2 Aldi Harvest Morn Light Benefit Bars
COOKED FRUIT
Cooked Weight
300g cooking apples
250g eating apples
400g fresh apricots
250g blackberriess
225g blackcurrants
300g blueberries
275g fresh figs
300g gooseberries
375g peaches
275g pears
325g plums / damsonss
250g raspberries
350g redcurrantss
500g rhubarb
200g strawberries
DRIED FRUIT
50g apple
60g apricots (approx 7)
50g figs (approx 3)
40g goji berries
65g prunes (approx 8)
CRIPBREAD/CRACKERS
6 Finn Crisp Original Sourdough Rye Thins / Multigrain Thin Crispbreads
3 Finn Crisp Original Rye Round Crispbreads
5 Real Foods Corn Thins Original / Sesame
4 Ryvita Crunchy Rye Breads Cracked Black Pepper / Dark Rye / Original
3 Ryvita Crunchy Rye Breads Multigrain / Sesame / Sweet Onion
2 Ryvita Crunchy Rye Breads Pumpkin Seeds & Oats
2 Ryvita Fruit Crunch
2 Ryvita Crunchy Rye Breads, Dark Rye / Original
6 Ryvita Rye Cakes, Multigrain
5 Ryvita Rye Cakes, Lightly Salted
NUTS/SEEDS
20 almonds or 25g flaked
6 brazil nuts
15 cashew nuts
2 level tbsp chia seeds
25 hazelnuts
2 level tbsp flaxseed / linseed
20g mixed nuts chopped
35 unsalted peanuts
11 pecan halves
20g pine nuts
40 pistachio nuts
2 level tbsp pumpkin seeds
2 level tbsp sesame seeds
2 level tbsp sunflower seeds
5 walnut halves
TINNED FRUIT
In Juice NOT syrup
(Weight Includes Juice)
300g apple slices
125g breakfast apricots
250g pears