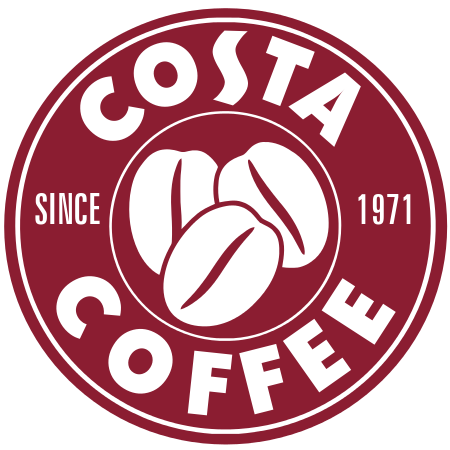 Below you will find a list of Slimming World Syns for Costa Coffee products.
Costa Coffee has some great options for a social gathering whilst staying on the Slimming World plan.
List Updated: 1st January 2022
Please note: If the item you are looking for is not listed here please use the online Syn calculator to estimate the product. If I don't have a product listed this means I do not have the value.
FREE OPTIONS:
Costa Coffee Black Americano – Free
Costa Coffee Black Tea – Free
Costa Coffee Cold Brew Black Coffee – Free
Costa Coffee Espresso Decaffeinated – Free
Costa Coffee Espresso Ristretto – Free
---
COFFEE:
Costa Coffee Black Americano – Free
Costa Coffee Cappuccino, Almond Milk, Eat In (1 massimo) – 4.5
Costa Coffee Cappuccino, Almond Milk, Eat In (1 medio) – 3.5
Costa Coffee Cappuccino, Almond Milk, Eat In (1 primo) – 2.5
Costa Coffee Cappuccino, Almond Milk, Takeaway (1 massimo) – 4.5
Costa Coffee Cappuccino, Almond Milk, Takeaway (1 primo) – 3
Costa Coffee Cappuccino, Lactofree Milk, Eat In (1 massimo) – 6.5
Costa Coffee Cappuccino, Lactofree Milk, Eat In (1 medio) – 5.5
Costa Coffee Cappuccino, Lactofree Milk, Eat In (1 primo) – 3.5
Costa Coffee Cappuccino, Lactofree Milk, Takeaway (1 massimo) – 7
Costa Coffee Cappuccino, Lactofree Milk, Takeaway (1 primo) – 4
Costa Coffee Cappuccino, Semi Skimmed Milk, Eat In (1 massimo) – 8
Costa Coffee Cappuccino, Semi Skimmed Milk, Eat In (1 medio) – 6
Costa Coffee Cappuccino, Semi Skimmed Milk, Eat In (1 primo) – 4
Costa Coffee Cappuccino, Semi Skimmed Milk, Takeaway (1 massimo) – 8
Costa Coffee Cappuccino, Semi Skimmed Milk, Takeaway (1 primo) – 4.5
Costa Coffee Cappuccino, Skimmed Milk, Takeaway (1 massimo) – 6
Costa Coffee Cappuccino, Skimmed Milk, Takeaway (1 primo) – 3.5
Costa Coffee Cappuccino, Soya Milk, Eat In (1 massimo) – 7
Costa Coffee Cappuccino, Soya Milk, Eat In (1 medio) – 5.5
Costa Coffee Cappuccino, Soya Milk, Eat In (1 primo) – 4
Costa Coffee Cappuccino, Soya Milk, Takeaway (1 massimo) – 7.5
Costa Coffee Cappuccino, Soya Milk, Takeaway (1 primo) – 4.5
Costa Coffee Cappuccino, Whole Milk, Eat In (1 massimo) – 10.5
Costa Coffee Cappuccino, Whole Milk, Eat In (1 medio) – 8.5
Costa Coffee Cappuccino, Whole Milk, Takeaway (1 massimo) – 11
Costa Coffee Cappuccino, Whole Milk, Takeaway (1 primo) – 5.5

Costa Coffee Chai Latte, Almond Milk, Eat In (1 massimo) – 9.5
Costa Coffee Chai Latte, Almond Milk, Eat In (1 medio) – 8
Costa Coffee Chai Latte, Almond Milk, Eat In (1 primo) – 5.5
Costa Coffee Chai Latte, Almond Milk, Takeaway (1 primo) – 6
Costa Coffee Chai Latte, Coconut Milk, Eat In (1 massimo) – 11.5
Costa Coffee Chai Latte, Coconut Milk, Eat In (1 medio) – 9.5
Costa Coffee Chai Latte, Coconut Milk, Eat In (1 primo) – 6
Costa Coffee Chai Latte, Coconut Milk, Eat In (1 primo) – 6
Costa Coffee Chai Latte, Coconut Milk, Takeaway (1 primo) – 7.5
Costa Coffee Chai Latte, Lactofree Milk, Eat In (1 massimo) – 12
Costa Coffee Chai Latte, Lactofree Milk, Eat In (1 medio) – 10.5
Costa Coffee Chai Latte, Lactofree Milk, Eat In (1 primo) – 7
Costa Coffee Chai Latte, Lactofree Milk, Takeaway (1 primo) – 8
Costa Coffee Chai Latte, Semi Skimmed Milk, Takeaway (1 primo) – 9.5
Costa Coffee Chai Latte, Semi Skimmed Milk. Eat In (1 massimo) – 13.5
Costa Coffee Chai Latte, Semi Skimmed Milk. Eat In (1 medio) – 11.5
Costa Coffee Chai Latte, Semi Skimmed Milk. Eat In (1 primo) – 7.5
Costa Coffee Chai Latte, Skimmed Milk, Eat In (1 massimo) – 11
Costa Coffee Chai Latte, Skimmed Milk, Eat In (1 medio) – 9.5
Costa Coffee Chai Latte, Skimmed Milk, Eat In (1 primo) – 6
Costa Coffee Chai Latte, Skimmed Milk, Takeaway (1 primo) – 7
Costa Coffee Chai Latte, Soya Milk, Eat In (1 massimo) – 13
Costa Coffee Chai Latte, Soya Milk, Eat In (1 medio) – 11
Costa Coffee Chai Latte, Soya Milk, Eat In (1 primo) – 7
Costa Coffee Chai Latte, Soya Milk, Takeaway (1 primo) – 9
Costa Coffee Chai Latte, Whole Milk, Eat In (1 massimo) – 17.5
Costa Coffee Chai Latte, Whole Milk, Eat In (1 medio) – 15
Costa Coffee Chai Latte, Whole Milk, Eat In (1 primo) – 10
Costa Coffee Chai Latte, Whole Milk, Takeaway (1 primo) – 12

Costa Coffee Cold Brew Black Coffee – Free
Costa Coffee Cold Brew Coffee with Whipped Milk (1 medio) – 1
Costa Coffee Cold Brew Coffee with Whipped Milk (1 primo) – 1

Costa Coffee Cortado, Almond Milk, Eat In (per serving) – 1.5
Costa Coffee Cortado, Almond Milk, Takeaway (per serving) – 2
Costa Coffee Cortado, Lactofree Milk, Eat In (per serving) – 2.5
Costa Coffee Cortado, Lactofree Milk, Takeaway (per serving) – 3
Costa Coffee Cortado, Semi Skimmed Milk, Eat In (per serving) – 3
Costa Coffee Cortado, Semi Skimmed Milk, Takeaway (per serving) – 4
Costa Coffee Cortado, Skimmed Milk, Eat In (per serving) – 2
Costa Coffee Cortado, Skimmed Milk, Takeaway (per serving) – 2.5
Costa Coffee Cortado, Soya Milk, Eat In (per serving) – 3
Costa Coffee Cortado, Soya Milk, Takeaway (per serving) – 3.5
Costa Coffee Cortado, Whole Milk, Eat In (per serving) – 4
Costa Coffee Cortado, Whole Milk, Takeaway (per serving) – 5.5
Costa Coffee Caramel Cortado, Almond Milk, Eat In (per serving) – 3
Costa Coffee Caramel Cortado, Almond Milk, Takeaway (per serving) – 3.5
Costa Coffee Caramel Cortado, Lactofree Milk, Eat In (per serving) – 4
Costa Coffee Caramel Cortado, Lactofree Milk, Takeaway (per serving) – 4.5
Costa Coffee Caramel Cortado, Semi Skimmed Milk, Eat In (per serving) – 4.5
Costa Coffee Caramel Cortado, Semi Skimmed Milk, Takeaway (per serving) – 5
Costa Coffee Caramel Cortado, Skimmed Milk, Eat In (per serving) – 3.5
Costa Coffee Caramel Cortado, Skimmed Milk, Takeaway (per serving) – 4
Costa Coffee Caramel Cortado, Soya Milk, Eat In (per serving) – 4
Costa Coffee Caramel Cortado, Soya Milk, Takeaway (per serving) – 5
Costa Coffee Caramel Cortado, Whole Milk, Eat In (per serving) – 5.5
Costa Coffee Caramel Cortado, Whole Milk, Takeaway (per serving) – 6.5
Costa Coffee Mocha Cortado, Almond Milk, Eat In (per serving) –2.5
Costa Coffee Mocha Cortado, Almond Milk, Takeaway (per serving) –4
Costa Coffee Mocha Cortado, Lactofree Milk, Eat In (per serving) –3
Costa Coffee Mocha Cortado, Lactofree Milk, Takeaway (per serving) – 5
Costa Coffee Mocha Cortado, Semi Skimmed Milk, Eat In (per serving) – 3
Costa Coffee Mocha Cortado, Semi Skimmed Milk, Takeaway (per serving) – 4.5
Costa Coffee Mocha Cortado, Soya Milk, Eat In (per serving) – 3
Costa Coffee Mocha Cortado, Soya Milk, Takeaway (per serving) – 5
Costa Coffee Mocha Cortado, Whole Milk, Eat In (per serving) – 4
Costa Coffee Mocha Cortado, Whole Milk, Takeaway (per serving) – 6.5
Costa Coffee Espresso Decaffeinated – Free
Costa Coffee Espresso Ristretto – Free

Costa Coffee Flat White, Lactofree Milk, Eat In (1 primo) – 4.5
Costa Coffee Flat White, Lactofree Milk, Takeaway (1 primo) – 5.5
Costa Coffee Flat White, Semi Skimmed Milk, Eat In (1 primo) – 5.5
Costa Coffee Flat White, Semi Skimmed Milk, Takeaway (1 primo) – 6
Costa Coffee Flat White, Skimmed Milk, Eat In (1 primo) – 4
Costa Coffee Flat White, Soya Milk, Eat In (1 primo) – 5
Costa Coffee Flat White, Whole Milk, Eat In (1 primo) – 7.5

Costa Coffee Gingerbread Latte with Semi Skimmed Milk & Cream (1 medio) – 14
Costa Coffee Latte, Almond Milk, Eat In (1 massimo) – 5
Costa Coffee Latte, Almond Milk, Eat In (1 medio) – 4
Costa Coffee Latte, Almond Milk, Eat In (1 primo) – 2.5
Costa Coffee Latte, Almond Milk, Takeaway (1 massimo) – 5
Costa Coffee Latte, Almond Milk, Takeaway (1 primo) – 3
Costa Coffee Latte, Lactofree Milk, Eat In (1 massimo) – 8
Costa Coffee Latte, Lactofree Milk, Eat In (1 medio) – 6.5
Costa Coffee Latte, Lactofree Milk, Eat In (1 primo) – 4
Costa Coffee Latte, Lactofree Milk, Takeaway (1 massimo) – 8.5
Costa Coffee Latte, Lactofree Milk, Takeaway (1 primo) – 4.5
Costa Coffee Latte, Semi Skimmed Milk, Eat In (1 massimo) – 9.5
Costa Coffee Latte, Semi Skimmed Milk, Eat In (1 medio) – 7.5
Costa Coffee Latte, Semi Skimmed Milk, Eat In (1 primo) – 4.5
Costa Coffee Latte, Semi Skimmed Milk, Takeaway (1 massimo) – 9.5
Costa Coffee Latte, Semi Skimmed Milk, Takeaway (1 primo) – 5
Costa Coffee Latte, Skimmed Milk, Eat In (1 massimo) – 6.5
Costa Coffee Latte, Skimmed Milk, Eat In (1 medio) – 5
Costa Coffee Latte, Skimmed Milk, Eat In (1 primo) – 3.5
Costa Coffee Latte, Skimmed Milk, Takeaway (1 massimo) – 7
Costa Coffee Latte, Skimmed Milk, Takeaway (1 primo) – 3.5
Costa Coffee Latte, Soya Milk, Eat In (1 massimo) – 9
Costa Coffee Latte, Soya Milk, Eat In (1 medio) – 7
Costa Coffee Latte, Soya Milk, Eat In (1 primo) – 4.5
Costa Coffee Latte, Soya Milk, Takeaway (1 massimo) – 8.5
Costa Coffee Latte, Soya Milk, Takeaway (1 primo) – 5
Costa Coffee Latte, Whole Milk, Eat In (1 massimo) – 13.5
Costa Coffee Latte, Whole Milk, Eat In (1 medio) – 10.5
Costa Coffee Latte, Whole Milk, Eat In (1 primo) – 6.5
Costa Coffee Latte, Whole Milk, Takeaway (1 massimo) – 13.5
Costa Coffee Latte, Whole Milk, Takeaway (1 primo) – 7.5

Costa Coffee Macchiato, Almond Milk (1 solo) – 0.5
Costa Coffee Macchiato, Coconut Milk (1 solo) – 0.5
Costa Coffee Macchiato, Coconut Milk (1 solo) – 0.5
Costa Coffee Macchiato, Lactofree Milk (1 solo) – 0.5
Costa Coffee Macchiato, Semi Skimmed Milk (1 solo) – 0.5
Costa Coffee Macchiato, Skimmed Milk (1 solo) – 0.5
Costa Coffee Macchiato, Soya Milk (1 solo) – 0.5
Costa Coffee Macchiato, Whole Milk (1 solo) – 0.5

Costa Coffee Mocha, Almond Milk, Eat In (1 massimo) – 10
Costa Coffee Mocha, Almond Milk, Eat In (1 medio) – 7.5
Costa Coffee Mocha, Almond Milk, Eat In (1 primo) – 4.5
Costa Coffee Mocha, Almond Milk, Takeaway (1 massimo) – 10.5
Costa Coffee Mocha, Almond Milk, Takeaway (1 medio) – 8
Costa Coffee Mocha, Almond Milk, Takeaway (1 primo) – 5
Costa Coffee Mocha, Coconut Milk, Eat In (1 primo) – 5
Costa Coffee Mocha, Lactofree Milk, Eat In (1 massimo) – 11.5
Costa Coffee Mocha, Lactofree Milk, Eat In (1 medio) – 9
Costa Coffee Mocha, Lactofree Milk, Eat In (1 primo) – 5.5
Costa Coffee Mocha, Lactofree Milk, Takeaway (1 massimo) – 12.5
Costa Coffee Mocha, Lactofree Milk, Takeaway (1 medio) – 9.5
Costa Coffee Mocha, Lactofree Milk, Takeaway (1 primo) – 6
Costa Coffee Mocha, Semi Skimmed Milk, Takeaway (1 massimo) – 13.5
Costa Coffee Mocha, Skimmed Milk, Eat In (1 massimo) – 11
Costa Coffee Mocha, Skimmed Milk, Eat In (1 medio) – 8.5
Costa Coffee Mocha, Skimmed Milk, Eat In (1 primo) – 5
Costa Coffee Mocha, Skimmed Milk, Takeaway (1 medio) – 9
Costa Coffee Mocha, Skimmed Milk, Takeaway (1 primo) – 5.5
Costa Coffee Mocha, Soya Milk, Eat In (1 massimo) – 12.5
Costa Coffee Mocha, Soya Milk, Eat In (1 medio) – 9.5
Costa Coffee Mocha, Soya Milk, Eat In (1 primo) – 5.5
Costa Coffee Mocha, Whole Milk, Eat In (1 massimo) – 15.5
Costa Coffee Mocha, Whole Milk, Eat In (1 medio) – 12
Costa Coffee Mocha, Whole Milk, Eat In (1 primo) – 7
---
DRINK EXTRAS/SYRUPS:
Costa Coffee Drinks Extras, Marshmallows (per serving) – 2.5
Costa Coffee Drinks Extras, Whipping Cream (per serving) – 6.5
Costa Coffee Flavoured Syrup (per shot) – 1.5
Costa Coffee Flavoured Syrup, Sugar Free – Free
---
FRUIT COOLERS:
Costa Coffee Fruit Cooler, Mango & Passionfruit, No Added Sugar (1 medio) – 7.5
Costa Coffee Fruit Cooler, Mango & Passionfruit, No Added Sugar (1 primo) – 5.5
Costa Coffee Fruit Cooler, Red Summer Berries, No Added Sugar (1 medio) – 10
Costa Coffee Fruit Cooler, Red Summer Berries, No Added Sugar (1 primo) – 7.5
---
HOT CHOCOLATE:
Costa Coffee Hot Chocolate, Almond Milk, Eat In (1 massimo) – 14.5
Costa Coffee Hot Chocolate, Almond Milk, Eat In (1 medio) – 10.5
Costa Coffee Hot Chocolate, Almond Milk, Eat In (1 primo) – 6
Costa Coffee Hot Chocolate, Almond Milk, Takeaway (1 massimo) – 16
Costa Coffee Hot Chocolate, Almond Milk, Takeaway (1 medio) – 11.5
Costa Coffee Hot Chocolate, Almond Milk, Takeaway (1 primo) – 7.5
Costa Coffee Hot Chocolate, Lactofree Milk, Eat In (1 massimo) – 17.5
Costa Coffee Hot Chocolate, Lactofree Milk, Eat In (1 medio) – 12.5
Costa Coffee Hot Chocolate, Lactofree Milk, Eat In (1 primo) – 7.5
Costa Coffee Hot Chocolate, Lactofree Milk, Takeaway (1 massimo) – 19
Costa Coffee Hot Chocolate, Lactofree Milk, Takeaway (1 medio) – 13.5
Costa Coffee Hot Chocolate, Lactofree Milk, Takeaway (1 primo) – 9.5
Costa Coffee Hot Chocolate, Semi Skimmed Milk, Eat In (1 massimo) – 19
Costa Coffee Hot Chocolate, Semi Skimmed Milk, Eat In (1 medio) – 14
Costa Coffee Hot Chocolate, Semi Skimmed Milk, Eat In (1 primo) – 8.5
Costa Coffee Hot Chocolate, Semi Skimmed Milk, Takeaway (1 primo) – 10.5
Costa Coffee Hot Chocolate, Skimmed Milk, Eat In (1 massimo) – 16.5
Costa Coffee Hot Chocolate, Skimmed Milk, Eat In (1 medio) – 11.5
Costa Coffee Hot Chocolate, Skimmed Milk, Eat In (1 primo) – 7
Costa Coffee Hot Chocolate, Skimmed Milk, Takeaway (1 massimo) – 17.5
Costa Coffee Hot Chocolate, Skimmed Milk, Takeaway (1 medio) – 12.5
Costa Coffee Hot Chocolate, Skimmed Milk, Takeaway (1 primo) – 8.5
Costa Coffee Hot Chocolate, Whole Milk, Eat In (1 massimo) – 23.5
Costa Coffee Hot Chocolate, Whole Milk, Eat In (1 medio) – 17
Costa Coffee Hot Chocolate, Whole Milk, Eat In (1 primo) – 10.5
Costa Coffee Hot Chocolate, Whole Milk, Takeaway (1 massimo) – 25
Costa Coffee Hot Chocolate, Whole Milk, Takeaway (1 medio) – 18.5
Costa Coffee Hot Chocolate, Whole Milk, Takeaway (1 primo) – 13.5

Costa Coffee Lindt Hot Chocolate, Eat In (each (one size)) – 16

Costa Coffee Luxury Hot Chocolate, Eat In (each (one size)) – 5.5
Costa Coffee Luxury Hot Chocolate, Takeaway (each (one size)) – 7.5

Costa Coffee White Hot Chocolate, Almond Milk, Eat In (1 massimo) – 14
Costa Coffee White Hot Chocolate, Almond Milk, Eat In (1 medio) – 10.5
Costa Coffee White Hot Chocolate, Almond Milk, Eat In (1 primo) – 7
Costa Coffee White Hot Chocolate, Almond Milk, Takeaway (1 massimo) – 15
Costa Coffee White Hot Chocolate, Almond Milk, Takeaway (1 medio) – 11.5
Costa Coffee White Hot Chocolate, Almond Milk, Takeaway (1 primo) – 8
Costa Coffee White Hot Chocolate, Coconut Milk, Eat In (1 massimo) – 16
Costa Coffee White Hot Chocolate, Coconut Milk, Eat In (1 medio) – 12
Costa Coffee White Hot Chocolate, Coconut Milk, Eat In (1 primo) – 8
Costa Coffee White Hot Chocolate, Coconut Milk, Takeaway (1 massimo) – 17.5
Costa Coffee White Hot Chocolate, Coconut Milk, Takeaway (1 medio) – 13.5
Costa Coffee White Hot Chocolate, Coconut Milk, Takeaway (1 primo) – 10
Costa Coffee White Hot Chocolate, Lactofree Milk, Eat In (1 massimo) – 17
Costa Coffee White Hot Chocolate, Lactofree Milk, Eat In (1 medio) – 13
Costa Coffee White Hot Chocolate, Lactofree Milk, Eat In (1 primo) – 8.5
Costa Coffee White Hot Chocolate, Lactofree Milk, Takeaway (1 massimo) – 19
Costa Coffee White Hot Chocolate, Lactofree Milk, Takeaway (1 medio) – 15
Costa Coffee White Hot Chocolate, Lactofree Milk, Takeaway (1 primo) – 10.5
Costa Coffee White Hot Chocolate, Semi Skimmed Milk, Eat In (1 massimo) – 18.5
Costa Coffee White Hot Chocolate, Semi Skimmed Milk, Eat In (1 medio) – 14
Costa Coffee White Hot Chocolate, Semi Skimmed Milk, Eat In (1 primo) – 9
Costa Coffee White Hot Chocolate, Semi Skimmed Milk, Takeaway (1 massimo) – 21
Costa Coffee White Hot Chocolate, Semi Skimmed Milk, Takeaway (1 medio) – 16.5
Costa Coffee White Hot Chocolate, Semi Skimmed Milk, Takeaway (1 primo) – 11.5
Costa Coffee White Hot Chocolate, Skimmed Milk, Eat In (1 massimo) – 15.5
Costa Coffee White Hot Chocolate, Skimmed Milk, Eat In (1 medio) – 11.5
Costa Coffee White Hot Chocolate, Skimmed Milk, Eat In (1 primo) – 7.5
Costa Coffee White Hot Chocolate, Skimmed Milk, Takeaway (1 massimo) – 13.5
Costa Coffee White Hot Chocolate, Skimmed Milk, Takeaway (1 medio) – 17
Costa Coffee White Hot Chocolate, Skimmed Milk, Takeaway (1 primo) – 9.5
Costa Coffee White Hot Chocolate, Soya Milk, Eat In (1 massimo) – 17.5
Costa Coffee White Hot Chocolate, Soya Milk, Eat In (1 medio) – 13.5
Costa Coffee White Hot Chocolate, Soya Milk, Eat In (1 primo) – 9
Costa Coffee White Hot Chocolate, Soya Milk, Takeaway (1 massimo) – 20
Costa Coffee White Hot Chocolate, Soya Milk, Takeaway (1 medio) – 15.5
Costa Coffee White Hot Chocolate, Soya Milk, Takeaway (1 primo) – 11
Costa Coffee White Hot Chocolate, Whole Milk, Eat In (1 massimo) – 23
Costa Coffee White Hot Chocolate, Whole Milk, Eat In (1 medio) – 17
Costa Coffee White Hot Chocolate, Whole Milk, Eat In (1 primo) – 11.5
Costa Coffee White Hot Chocolate, Whole Milk, Takeaway (1 massimo) – 26
Costa Coffee White Hot Chocolate, Whole Milk, Takeaway (1 medio) – 21
Costa Coffee White Hot Chocolate, Whole Milk, Takeaway (1 primo) – 15
---
ICED DRINKS:
Costa Coffee Iced Cappuccino with Coconut Milk (1 medio) – 5
Costa Coffee Iced Cappuccino with Coconut Milk (1 primo) – 3.5
Costa Coffee Iced Cappuccino with Soya Milk (1 medio) – 3.5
Costa Coffee Iced Cappuccino with Soya Milk (1 primo) – 5.5
Costa Coffee Iced Cappuccino with Whole Milk (1 medio) – 6.5
Costa Coffee Iced Cappuccino with Whole Milk (1 primo) – 4
Costa Coffee Iced Cappuccino, Almond Milk (1 medio) – 5
Costa Coffee Iced Cappuccino, Almond Milk (1 primo) – 3
Costa Coffee Iced Cappuccino, Almond Milk (1 primo) – 3.5
Costa Coffee Iced Cappuccino, Lactofree Milk (1 medio) – 6.5
Costa Coffee Iced Cappuccino, Lactofree Milk (1 primo) – 4.5
Costa Coffee Iced Cappuccino, Semi Skimmed Milk (1 medio) – 5.5
Costa Coffee Iced Cappuccino, Semi Skimmed Milk (1 primo) – 3.5
Costa Coffee Iced Cappuccino, Skimmed Milk (1 medio) – 5.5
Costa Coffee Iced Cappuccino, Skimmed Milk (1 primo) – 3.5

Costa Coffee Iced Cortado, Almond Milk (each (one size)) – 2
Costa Coffee Iced Cortado, Coconut Milk (each (one size)) – 2.5
Costa Coffee Iced Cortado, Lactofree Milk (each (one size)) – 2.5
Costa Coffee Iced Cortado, Semi Skimmed Milk (each (one size)) – 3
Costa Coffee Iced Cortado, Skimmed Milk (each (one size)) – 2.5
Costa Coffee Iced Cortado, Whole Milk (each (one size)) – 3.5

Costa Coffee Iced Flat White, Almond Milk (each (one size)) – 3
Costa Coffee Iced Flat White, Coconut Milk (each (one size)) – 3.5
Costa Coffee Iced Flat White, Lactofree Milk (each (one size)) – 3.5
Costa Coffee Iced Flat White, Semi Skimmed Milk (each (one size)) – 4
Costa Coffee Iced Flat White, Skimmed Milk (each (one size)) – 3.5
Costa Coffee Iced Flat White, Soya Milk (each (one size)) – 4
Costa Coffee Iced Flat White, Whole Milk (each (one size)) – 5.5

Costa Coffee Iced Latte, Coconut Milk (1 medio) – 6
Costa Coffee Iced Latte, Coconut Milk (1 primo) – 4
Costa Coffee Iced Latte, Semi Skimmed Milk (1 medio) – 7.5
Costa Coffee Iced Latte, Semi Skimmed Milk (1 primo) – 5
Costa Coffee Iced Latte, Skimmed Milk (1 medio) – 5.5
Costa Coffee Iced Latte, Skimmed Milk (1 primo) – 4
Costa Coffee Iced Latte, Soya Milk (1 medio) – 7
Costa Coffee Iced Latte, Soya Milk (1 primo) – 4.5
Costa Coffee Iced Latte, Whole Milk (1 medio) – 9.5
Costa Coffee Iced Latte, Whole Milk (1 primo) – 7

Costa Coffee Iced Lemonade (1 massimo) – 9
Costa Coffee Iced Lemonade (1 medio) – 7
Costa Coffee Iced Lemonade (1 primo) – 4.5

Costa Coffee Peach Iced Tea, Eat In (1 medio) – 5
Costa Coffee Peach Iced Tea, Eat In (1 primo) – 3.5
Costa Coffee Peach Iced Tea, Takeaway (1 medio) – 5
Costa Coffee Peach Iced Tea, Takeaway (1 primo) – 3

Costa Coffee Strawberry Ice Infusion, Eat In (1 medio) – 6
Costa Coffee Strawberry Ice Infusion, Eat In (1 primo) – 4
Costa Coffee Strawberry Ice Infusion, Takeaway (1 medio) – 5.5
Costa Coffee Strawberry Ice Infusion, Takeaway (1 primo) – 4
CHRISTMAS DRINKS:
Costa Coffee Terry's Chocolate Orange Hot Chocolate with Semi-skimmed Milk & Swirl (1 medio (drink only)) – 15.5
Costa Coffee Terry's Chocolate Orange Hot Chocolate with Semi-skimmed Milk & Swirl (1 medio (with chocolate)) – 17.5
Costa Coffee The Purple One Quality Street Latte with Semi-skimmed Milk & Swirl (1 medio (drink only)) – 14
Costa Coffee The Purple One Quality Street Latte with Semi-skimmed Milk & Swirl (1 medio (with chocolate)) – 16.5
FOOD:
Costa Coffee All Butter Jammy Shortbread 2 pack (each) – 6
Costa Coffee All Butter Mini Scottish Shortbreads (each) – 2.5
Costa Coffee All Day Protein Meal Pot (205g pot) – 4
Costa Coffee Almond Biscotti (each) – 4
Costa Coffee Almond Croissant (each) – 16
Costa Coffee Bacon Roll (per pack) – 17
Costa Coffee Bacon, Egg & Cheese Bagel (per pack) – 22
Costa Coffee Baked Flatbreads, Cheddar & Black Pepper (45g bag) – 9.5
Costa Coffee Bakewell Tart (each) – 19.5
Costa Coffee Banana & Pecan Loaf (per serving) – 16.5
Costa Coffee Beanz & Cheese Toastie (per pack) – 17
Costa Coffee Berry Bircher (160g pot) – 11.5
Costa Coffee Blueberry Muffin (each) – 19
Costa Coffee Bolognese Mac & Cheese (277g pack) – 15
Costa Coffee Brie & Bacon Sourdough Panini (per pack) – 26.5
Costa Coffee British Chicken & Bacon Toastie (per pack) – 21
Costa Coffee British Ham & Cheese Sourdough Panini (per pack) – 22
Costa Coffee British Ham & Cheese Toastie (per pack) – 15.5
Costa Coffee British Ham & Emmenthal Croissant (each) – 18
Costa Coffee Butter Croissant (each) – 13
Costa Coffee Butter Portion (each) – 2.5
Costa Coffee Caramel Crisp (each) – 20.5
Costa Coffee Caramel Waffles (78g pack) – 18
Costa Coffee Carrot & Coriander Soup (300g pot) – 5.5
Costa Coffee Carrot & Walnut Cake (per serving) – 29
Costa Coffee Cheddar & Slow Roasted Tomato Toastie (per pack) – 22.5
Costa Coffee Cheese Scone (each) – 19.5
Costa Coffee Cheese Twist (each) – 16.5
Costa Coffee Chicken, Spinach & Lentil Soup (300g pot) – 4.5
Costa Coffee Chocolate Brownie with White Chocolate Chunks (60g pack) – 15.5
Costa Coffee Chocolate Chunk Cookie (each) – 15.5
Costa Coffee Chocolate Tiffin (each) – 20
Costa Coffee Chocolate Twist (each) – 15.5
Costa Coffee Chocolate, Caramel & Hazelnut Cookie (each) – 16.5
Costa Coffee Cup Croissant with Nutella (each) – 15.5
Costa Coffee Dark Chocolate Bar 70% Cocoa (30g bar) – 9
Costa Coffee Dried Mango (35g pack) – 6
Costa Coffee Emmental & Mushroom Toastie (per pack) – 22
Costa Coffee Fat Free Greek Style Yogurt, Mixed Berry (180g pot) – 2.5
Costa Coffee Feta & Quinoa Salad (195g pack) – 6
Costa Coffee Free Range Egg Mayo Sandwich (per pack) – 16
Costa Coffee Free Range Veggie Egg Pot (205g pot) – 4
Costa Coffee Fruit & Oat Biscuits 2 pack (each) – 6
Costa Coffee Fruit Flapjack (58g pack) – 12
Costa Coffee Fruited Panettone (100g each) – 19
Costa Coffee Gluten Free Belgian Chocolate Brownie (each) – 15.5
Costa Coffee Gluten Free Mini Bakewell Tarts 2 pack (28g each) – 6
Costa Coffee Gluten Free Vegan Fruity Flapjack (each) – 12.5
Costa Coffee Goats Cheese & Grilled Pepper Focaccia (each) – 24.5
Costa Coffee Granola Square (each) – 16.5
Costa Coffee Harissa Grain & Chicken Salad (235g pack) – 2.5
Costa Coffee Honey Portion (each) – 3
Costa Coffee Honey Roasted Peanuts & Cashews (30g pack) – 9
Costa Coffee Indulgent Millionaires Shortbread (56g pack) – 14
Costa Coffee Jam/Marmalade Portion (each) – 4
Costa Coffee Lemon Curd Tart (each) – 17.5
Costa Coffee Lemon Drizzle Loaf (each) – 18.5
Costa Coffee Lemon Muffin (each) – 20
Costa Coffee Lotus Biscoff Muffin (each) – 23.5
Costa Coffee Lyles Maple Syrup Sachet (each) – 3
Costa Coffee Mac & Cheese (270g pack) – 17.5
Costa Coffee Mango & Passionfruit Yogurt (180g pot) – 1.5
Costa Coffee Marmite Portion – Free
Costa Coffee Milk Chocolate Bar 34% Cocoa (30g bar) – 9
Costa Coffee Milk Chocolate Raisins (35g pack) – 8
Costa Coffee Millionaire Mallow Bites (each) – 4
Costa Coffee Millionaires Shortbread (each) – 20
Costa Coffee Mince Tart (each) – 16
Costa Coffee Mini Muffins (each), all varieties – 4
Costa Coffee Mini Shortbread Bag (80g pack) – 16.5
Costa Coffee Mixed Nuts (30g pack) – 9.5
Costa Coffee Mozzarella & Sun Dried Tomato Pasta Salad (260g pack) – 11
Costa Coffee Mozzarella & Tomato Panini (per pack) – 25.5
Costa Coffee Mozzarella & Tomato Spinach Wrap (per pack) – 20
Costa Coffee Mozzarella, Tomato & Basil Sourdough Panini (per pack) – 25.5
Costa Coffee Oriental Hoisin Duck Wrap (per pack) – 20.5
Costa Coffee Pain au Chocolat (each) – 13.5
Costa Coffee Pain au Raisin (each) – 15.5
Costa Coffee Panettoncino Classico (each) – 18.5
Costa Coffee Pick n Mix Sweets (60g pack) – 11
Costa Coffee Plain Croissant (each) – 15.5
Costa Coffee Popped Rice Snacks, Sweet Chilli (23g bag) – 5
Costa Coffee Portugese Custard Tart (Pastel De Nata) (each) – 8.5
Costa Coffee Raspberry & Almond Bake (each) – 23
Costa Coffee Raspberry & Coconut Bar (62g bar) – 14.5
Costa Coffee Raspberry & White Chocolate Muffin (each) – 18
Costa Coffee Red Thai Curry Meal Pot (275g pot) – 5
Costa Coffee Roast Chicken & Bacon Sandwich (per pack) – 22.5
Costa Coffee Roast Chicken Salad (190g pack) – 5
Costa Coffee Roast Chicken Salad Sandwich (per pack) – 21.5
Costa Coffee Salted Caramel Flapjack (58g pack) – 14
Costa Coffee Sausage Bap (per pack) – 24.5
Costa Coffee Sausage Roll (each) – 20
Costa Coffee Sausage Sourdough Roll (per pack) – 24.5
Costa Coffee Scottish Smoked Salmon & Soft Cheese Sandwich (per pack) – 17
Costa Coffee Scrambled Egg & Mushroom Muffin (per pack) – 15
Costa Coffee Seriously Chocolate Cake (each) – 28.5
Costa Coffee Slow Roasted Tomato & Basil Soup (300g pot) – 3.5
Costa Coffee Smoked Bacon Bap (per pack) – 20.5
Costa Coffee Smoky Chilli Bean & Rice Pot (280g pot) – 4
Costa Coffee Spicy Chilli Con Carne Rice Pot (340g pot) – 11
Costa Coffee Stem Ginger Biscuits (48g pack) – 11.5
Costa Coffee Sticky Chocolate & Caramel Bun (each) – 20
Costa Coffee Sweet & Salty Popcorn (30g pack) – 7
Costa Coffee Tomato & Mozzarella Pasta Salad Pot, chilled (235g pot) – 9.5
Costa Coffee Tomato Ketchup Sachet (each) – 0.5
Costa Coffee Triple Chocolate Biscuits (48g pack) – 12
Costa Coffee Triple Chocolate Muffin (each) – 20
Costa Coffee Triple Sandwich Selection (per pack) – 25.5
Costa Coffee Tuna & Sweetcorn Sandwich (per pack) – 19.5
Costa Coffee Tuna Melt Sourdough Panini (per pack) – 23.5
Costa Coffee Ultimate Breakfast Wrap (per pack) – 25
Costa Coffee Vegan BBQ Chick'n Panini (per pack) – 21.5
Costa Coffee Vegan Butternut Squash Risotto with a Hint of Chilli & Sage, chilled (300g pot) – 7
Costa Coffee Vegan Smoky Ham & Cheeze Toastie (per pack) – 17.5
Costa Coffee Vegan Sugar Free Cola Bottles (40g pack) – 4.5
Costa Coffee Vegan Sugar Free Gummy Bears (40g pack) – 4.5
Costa Coffee Wholegrain Instant Oat Porridge (80g pot) – 14.5
Costa Coffee Wholesome Chicken & Veg Soup (330g pot) – 2.5
Costa Coffee Wiltshire Ham & Mature Cheddar Toastie (per pack) – 21.5
---
*Please note I have not taken these Syn Values from an official source. Check the official Slimming World website or consult with your leader to check the correct Syn value*