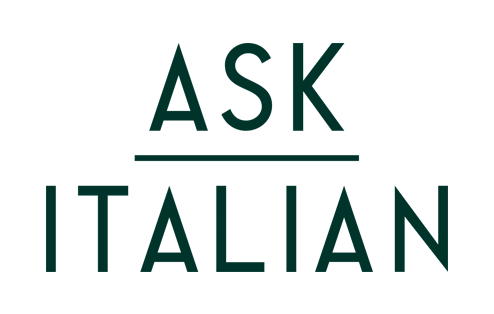 ASK Italian is never going to be the first choice for someone trying to lose weight.. but they do offer some very tasty low calorie dishes. So whether you are following a Slimming plan, Weight Watchers or a calorie controlled diet. Use my guide below to make good choices.
---
EATING OUT TIPS:
Plan ahead (you are already one step ahead on that one). If you can view the menu online that's even better. Work out the Syns, WW Points or calories in advance. This way you can choose exactly what you will eat without having to make a quick panicked decision in the restaurant.
Make good swaps: For example if you choose a baked potato, ask for it plain. Swap chips for extra vegetables or swap beef for chicken. There are so many simple swaps you can make to save Syns, WW Points or calories.
Watch out for extra calories: It's so easy to say yes to a glass of wine without even thinking.. or a starter just because everyone else is. Be strong, it will be worth it in the end.
Have fun: Don't spoil your fun and social life just for one meal. If you overeat don't panic or beat yourself up over it. Just draw a line under it and start again tomorrow.
Eating out with Slimming World: Check the Syns in items before you go, make simple swaps like chips for plain baked potato and ask for vegetables with no butter.
---
---
Ask Italian offer some excellent healthier options when eating in the restaurant. Start with Italian Olives, Choose Pollo Milanase and finish with Mango Sorbet for just 863 Calories! You can still eat out and not break the weight loss. 
STARTERS
ANTIPASTI CLASSICO – 1310 Calories
BRUSCHETTA – 321 Calories
BURRATA CAPRESE – 303 Calories
BUTTERFLY KING PRAWNS – 416 Calories
CHICKEN LECCA-LECCA – 675 Calories
FOLDED GARLIC BREAD WITH MOZZARELLA – 784 Calories
FOLDED GARLIC BREAD – 588 Calories
ITALIAN OLIVES – 204 Calories

[Healthier Choice]

MUSHROOMS AL FORNO – 540 Calories
CALAMARI – 476 Calories
N'DUJA & CHEESE DOUGH BITES – N\A
TRIO OF ARANCINI – N\A
VEGAN LECCA LECCA – N\A
VEGAN NO'DUJA DOUGH BITES – N\A
ROSEMARY & OLIVE OIL BREAD – 499 Calories
VEGAN BRUSCHETTA – 321 Calories
VEGAN FOLDED GARLIC BREAD WITH MOZZARISELLA – N\A
---
PRIMA PIZZA
CAPRINA- 382 Calories

[Healthier Choice]

FROM CALABRIA WITH LOVE – N\A
VEGAN NO'DUJA – N\A
PRIMAVERA FOREVER- N\A
SALAMI MISTI – N\A
---
CLASSIC PIZZA
MARGHERITA – 802 Calories
VEGAN MARGHERITA – N\A
POLLO E PANCETTA – 435 Calories
STROMBOLI – N\A
VERDURE – N\A
---
PASTA FRESCA
ASPARAGUS & PANCETTA CARBONARA FRILLY TAGLIATELLE – N\A
KING PRAWN & CRAYFISH FRILLY TAGLIATELLE – N\A
BEEF BRISKET PAPPARDELLE – 630 Calories
PURPLE PESTO GENOVESE FRILLY TAGLIATELLE – 926 Calories
---
PASTA AL FORNO
LASAGNE – 717 Calories
MANZO PICCANTE – 718 Calories
POLLO DELLA CASA – 842 Calories
---
CLASSIC PASTA
FETTUCCINE BOLOGNESE – 692 Calories
LINGUINE CARBONARA – 1060 Calories
LINGUINE CON FRUTTI DI MARE – 703 Calories
NON GLUTEN FUSILLI PASTA
SPAGHETTI AL POMODORO – 672  Calories
SPAGHETTI LENTIL RAGU – 849 Calories
SPINACH & RICOTTA GIRASOLE – 743 Calories
VEGAN SPAGHETTI AL POMODORO – 346 Calories

[Healthier Choice]
---
SPECIALITY MAINS
POLLO MILANESE – 480 Calories

[Healthier Choice]

RISOTTO CON POLLO E FUNGHI – 818 Calories
SEA BASS AL FORNO – 584 Calories

[Healthier Choice]
---
SALADS
INSALATA DI POLLO E PANCETTA – 743 Calories
SALMON NICOISE SALAD – N\A
---
SIDES
CHIPS – 863 Calories
GARLIC & CHEESE CHIPS – 892 Calories
MIXED SALAD – 18 Calories

[Healthier Choice]

ROASTED BABY POTATOES – N\A
ZUCCHINI FRITTI – 281 Calories
---
DESSERTS
BAKED CHOCOLATE GNOCCHI – 396 Calories
BLOOD ORANGE AND CHOCOLATE TART – 451 Calories
BROWNIE AL FORNO – N\A
CHOCOLATE ETNA – 767 Calories
CHOCOLATE GELATO – 225 Calories 

[Healthier Choice]

HONEYCOMB CHEESECAKE – 719 Calories
MANGO SORBET – 179 Calories

[Healthier Choice]

PROFITEROLE GRANDE – N\A
RASPBERRY SORBET – 166 Calories

[Healthier Choice]

SALTED CARAMEL GELATO SUNDAE – N\A
SALTED CARAMEL GELATO – 252 Calories 

[Healthier Choice]

TIRAMISU – 419 Calories
VANILLA GELATO – 242 Calories

[Healthier Choice]
---
LOOKING FOR SLIMMING WORLD SYNS?
We agreed with Slimming World that we would remove Syns from our eating out, shopping and food lists. We will continue to advertise Syns on our recipes. If you are looking for a Syn value please visit www.slimmingworld.co.uk
LOOKING FOR WEIGHT WATCHERS SMART POINTS?
Since Weight Watchers introduced the new Personal Points plan it is harder to calculate points. This means I can no longer offer exact WW Points for food lists. (I am working on the recipe part).
HOW MANY CALORIES SHOULD I BE CONSUMING PER DAY?
When we eat and drink more calories than we use up, our bodies store the excess as body fat. If this continues, over time we may put on weight. As a guide, an average man needs around 2,500kcal (10,500kJ) a day to maintain a healthy body weight. For an average woman, that figure is around 2,000kcal (8,400kJ) a day.
These values can vary depending on age, size and levels of physical activity, among other factors. To find out more about calories and losing weight with a calorie controlled plan please visit NHS.