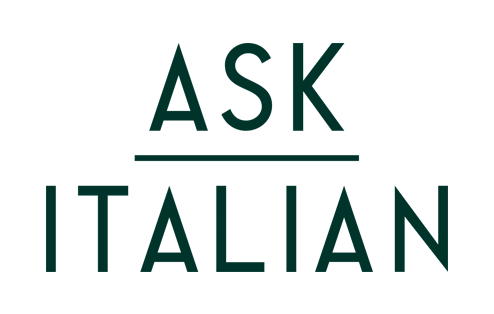 Below you will find a list of Slimming World Syns for some of the delicious dishes available from Ask Italian.
There are very few low Syn options available from this restaurant chain.. but you can still make some good choices. 
List Updated: 1st November 2021
Please note: If the item you are looking for is not listed here please use the online Syn calculator to estimate the product. If I don't have a product listed this means I do not have the value.
STARTERS, BREADS AND NIBBLES:
Ask Italian Bruschetta (per serving) – 16
Ask Italian Butterfly King Prawns (per serving) – 16
Ask Italian Calamari (per serving) – 13
Ask Italian Dough Balls, Fontal & Chilli (per serving) – 35.5
Ask Italian Dough Balls, Plain (per serving) – 27.5
Ask Italian Garlic Bread (per serving) – 29.5
Ask Italian Garlic Bread with Mozzarella (per serving) – 39
Ask Italian Garlic Speciale with Balsamic Onions (per serving) – 42
Ask Italian Garlic Speciale with Purple Pesto (per serving) – 40
Ask Italian Mushrooms Al Forno (per serving) – 25.5
Ask Italian Pollo Lecca Lecca (per serving) – 24.5
Ask Italian Pumpkin Arancini (per serving) – 8
Ask Italian Rainbow Salad with Citrus Dressing (per serving) – 1.5
Ask Italian Spinach & Ricotta Arancini (per serving) – 10
Ask Italian Spinach & Ricotta Girisole (per serving) – 26.5
Ask Italian Super Green Soup (per serving) – 2
Ask Italian Zucchine Fritte (per serving) – 14


---
PIZZA:
Ask Italian Con Carne Piccante Calzone (each) – 48.5
Ask Italian Double Pepperoni Pizza (each) – 67
Ask Italian Margherita Classic Pizza (each) – 40
Ask Italian Margherita Speciale Pizza (each) – 57
Ask Italian Pollo Calzone (each) – 45
Ask Italian Pollo e Funghi Classic Pizza (each) – 58.5
Ask Italian Prima Beef & Gorgonzola Pizza (each) – 47.5
Ask Italian Prima Caprina Pizza (each) – 48.5
Ask Italian Prima Coppa Ham & Egg Pizza (each) – 42
Ask Italian Prima Ham & Scarmorza Cheese Pizza (each) – 54
Ask Italian Prima Pollo Picante Con Pancetta Pizza (each) – 44
Ask Italian Prima Salami Misti Pizza (each) – 50.5
Ask Italian Prima Salsiccia Pizza (each) – 56
Ask Italian Prima Slow Cooked Lamb Pizza (each) – 52
Ask Italian Stromboli Classic Pizza (each) – 44
Ask Italian Verdure Classic Pizza (each) – 39.5
---
PASTA:
Ask Italian Beef & Chianti Ravioli (per serving) – 23
Ask Italian Beef Brisket Ragu (per serving) – 16
Ask Italian Butternut Squash & Prosciutto Risotto (per serving) – 16.5
Ask Italian Fettuccine Bolognese (per serving) – 15.5
Ask Italian Lasagne (per serving) – 24.5
Ask Italian Linguine Carbonara (per serving) – 28
Ask Italian Linguine con Fruitti di Mare (per serving) – 15.5
Ask Italian Pea & Asparagus Risotto (per serving) – 15.5
Ask Italian Pea, Asparagus & Ham Risotto (per serving) – 17.5
Ask Italian Penne al Pollo de Casa (per serving) – 25
Ask Italian Penne Arrabiata with Chicken (per serving) – 18.5
Ask Italian Penne Arrabiata, without chicken (per serving) – 13
Ask Italian Pesto Genovese (per serving) – 31
Ask Italian Rigatoni di Manzo Piccante (per serving) – 20
Ask Italian Risotto con Pollo e Funghi (per serving) – 16
Ask Italian Sausage Cannelloni (per serving) – 19.5
Ask Italian Spaghetti a Pomodoro (per serving) – 13
Ask Italian Tagliatelle Carbonara (per serving) – 23.5


---
LIGHT OPTIONS:
Ask Italian Light Asparagus & Pancetta Carbonara with Rainbow Salad (per serving) – 13.5
Ask Italian Light Beef Brisket Bolognese with Rainbow Salad (per serving) – 11
Ask Italian Light Butterfly King Prawns (per serving) – 2
Ask Italian Light Caprina Pizza (per serving) – 19
Ask Italian Light Coppa Ham & Egg Pizza (each) – 21.5
Ask Italian Light Pollo Piccante con Pancetta Pizza (each) – 21.5
Ask Italian Light Purple Basil Pesto Genovese with Rainbow Salad (per serving) – 11
---
SPECIALITY MAINS:
Ask Italian Pollo Milanese (per serving) – 9
Ask Italian Pollo Milanese with Chips (per serving) – 26
Ask Italian Roast Wrapped Salmon (per serving) – 10
Ask Italian Sea Bass al Forno (per serving) – 5.5
---
SALADS:
Ask Italian Insalata di Pollo e Pancetta (per serving) – 24
Ask Italian Roast Salmon & 3 Grain Salad (per serving) – 10
Ask Italian Rocket Salad (per serving) – 2.5
Ask Italian Mixed Salad, without dressing – Free
---
VEGAN:
Ask Italian Vegan Lentil Grain Salad (per serving) – 2
Ask Italian Vegan Lentil Ragu (per serving) – 13
Ask Italian Vegan Rainbow Salad with Dressing (per serving) – 9
Ask Italian Vegan Spaghetti Bolognese (per serving) – 15.5
---
SIDES:
Ask Italian Chips & Mayo (per serving) – 43
Ask Italian Garlic & Cheese Chips (per serving) – 30
Ask Italian Rosemary & Sea Salt Bread (per serving) – 25
Ask Italian Rosemary Sweet Potato Fries (per serving) – 9
---
DESSERTS:
Ask Italian Baked Chocolate Gnocchi (per serving) – 23.5
Ask Italian Blood Orange & Chocolate Tort (per serving) – 22.5
Ask Italian Chocolate & Nut Gondolas (per serving) – 31.5
Ask Italian Chocolate Etna (per serving) – 38.5
Ask Italian Chocolate Gelato (per serving) – 11.5
Ask Italian Fragola Gelato (per serving) – 13.5
Ask Italian Golden Marshmallow Cone (per serving) – 15
Ask Italian Hazelnut Gelato (per serving) – 14
Ask Italian Honeycomb Cheesecake with Gelato (per serving) – 36
Ask Italian Ice Cream Profiteroles (per serving) – 15
Ask Italian Lemon Tart (per serving) – 20.5
Ask Italian Limone Sorbetti (per serving) – 7
Ask Italian Mango Sorbetti (per serving) – 9
Ask Italian Melting Chocolate, Strawberry & Cream (per serving) – 23.5
Ask Italian Nocciola Gelato (per serving) – 14
Ask Italian Pistachio & Olive Oil Cake (per serving) – 22.5
Ask Italian Pistachio Gelato (per serving) – 13.5
Ask Italian Prosecco Sorbetti (per serving) – 2.5
Ask Italian Salted Caramel Gelato (per serving) – 12.5
Ask Italian Salted Caramel Gondolas (per serving) – 27
Ask Italian Strawberry Gelato (per serving) – 13.5
Ask Italian Tiramisu (per serving) – 21
Ask Italian Vanilla Gelato (per serving) – 12
Ask Italian Warm Pear Tart (per serving) – 21
Ask Italian Warm Rum Doughnuts (per serving) – 25.5
Ask Italian White Chocolate Swirl (per serving) – 17
Ask Italian Yogurt Panna cotta (per serving) – 9.5
*Please note I have not taken these Syn Values from an official source. Check the official Slimming World website or consult with your leader to check the correct Syn value*