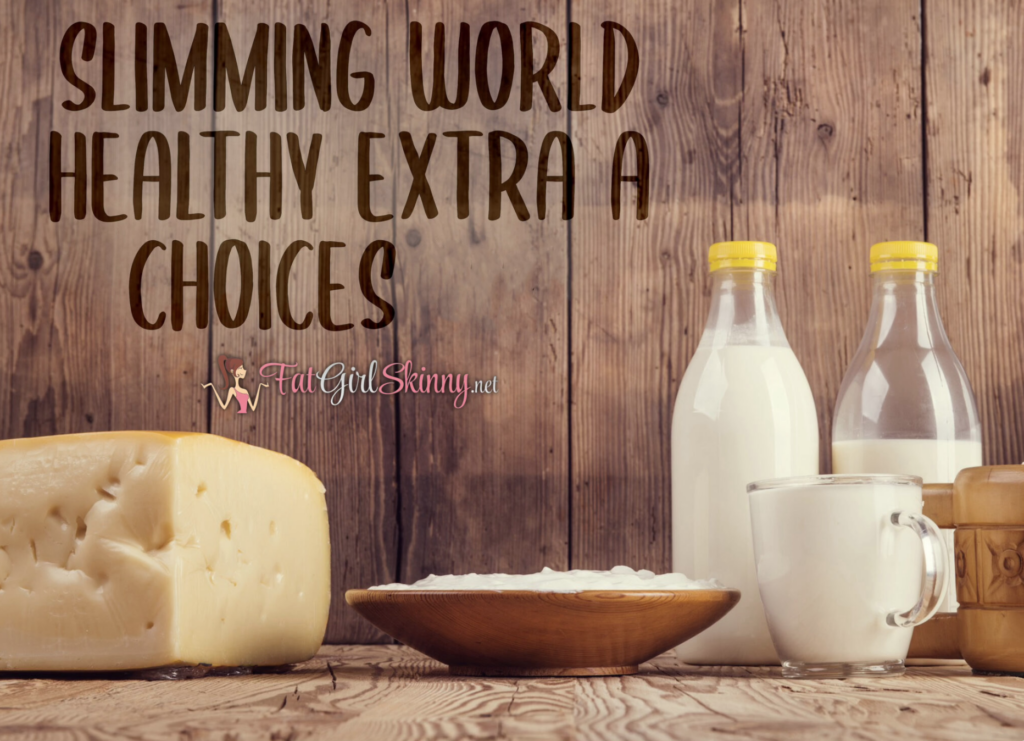 So you have finally taken the plunge and joined Slimming World! It will probably be one of the best decisions you have ever made. But the first group session can be very daunting… You are hearing all sorts of new terminology and everyone else in the group seems to "get it". Never fear… you will soon get the hang of it.
One of the first things you will hear about is your Healthy Extra A Portion.. on this page you will find my unofficial opinion and information about Hex-A.
Healthy A foods provide you with the necessary calcium you need to succeed on the plan. To find out portion information and what you should be eating you must join www.slimmingworld.co.uk.
However I am regularly contacted by followers asking the same question.. "do I really have to eat Healthy Extra A?" I agree it can be difficult.. especially if you are not a tea/coffee drinker. But it is a necessary part of a healthy diet and I would highly recommend squeezing them in.
Tips for including Healthy Extra A in your diet: 
Sprinkle cheese over your meal, i.e bolognese, chilli, pasta.
Choose a full fat cheese so that there is less to consume.
Have plenty of tea and coffee throughout the day. These are great at helping suppress hunger.
Add Babybel or cheese triangles as a lunchtime snack instead of crisps.
Make porridge in the morning, this uses a lot more milk than standard cereal.
Mix a handful of cooked pasta, spinach and sliced ham with a cheese triangle for a quick and easy lunch.
Make a hot chocolate (using an Options sachet) with all milk instead of water.
Try one of my Healthy Extra A recipes. Check them out here.
---
All about Calcium
Calcium has several important jobs:
helping build bones and keep teeth healthy
regulating muscle contractions, including your heartbeat
making sure blood clots normally
Fitting in the Healthy Extra A can be a struggle if you are not a milk or cheese lover. If you are struggling there are other foods that help you to get in that calcium you need.
Chia Seeds
Dried Figs
White Beans
Tofu
Sunflower Seeds
Kale
Sesame Seeds
Broccoli
Sweet potatoes