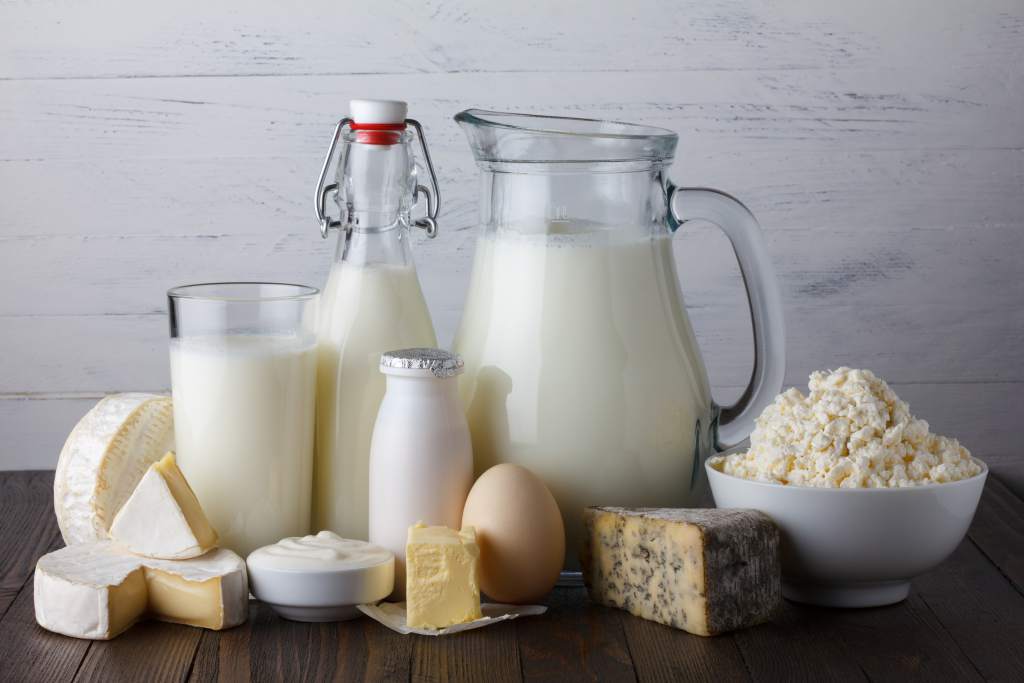 Each day you are allowed 2 portions of dairy. This is to ensure your body is receiving the correct amount of calcium per day.
It can be hard keeping on top of what portion sizes and current healthy extras are available so I will try to keep this list up to date.
Please see the products below with the daily allowance next to it. Slimming World state that you can mix and match your healthy extra allowances. I.e taking half of one product and half of another. Sometimes I will have half my portion of milk in the morning and have half a portion of cheese with my dinner in the evening.
If you are a big milk drinker try switching to the Alpro almond milk.. it tastes fine in tea/coffee etc and the daily allowance is so much greater.
In January 2019 Slimming World introduced the chance to have 2 portions of Healthy extra A per day. I would personally recommend trying to have different products.. this isn't necessary but it works well for me. So for example I would use my milk for breakfast and then a portion of cheese with my dinner.
List updated September 2019
---
CHEESE
30g Cheddar / Double Gloucester /Red Leicester / Lactofree Mature Cheddar
40g Reduced Fat Cheddar / Reduced Fat Emmental
35g Danish Blue
35g Edam
30g Emmental / Gouda / Gruyère
45g Feta
65g Reduced fat Feta / Greek-style salad cheese
30g Hard goats cheese
35g Halloumi
45g Reduced fat Halloumi
25g Manchego
50g Mozzarella (cows milk)
70g Reduced Fat Mozzarella
40g Paneer
30g Parmesan / Parmigiano Reggiano / Grana Padano, fresh
90g Ricotta
40g Smoked processed cheese (Austrian / Bavarian)
40g Koko Dairy Free Alternative to Cheddar2 Dairylea Light Cheese Slices
3 Dairylea Original Triangles
4 Dairylea Light Triangles
2 Dairylea Light Cheese Slices
2 Kerry Cheestrings, Original
2 Mini Babybel Original Cheeses
3 Mini Babybel Light Cheeses
4 McLelland Seriously Spreadable Lighter Creamy Cheese Squares
2 The Laughing Cow Original Triangles
5 The Laughing Cow Light Triangles, plain / blue cheese / Cheddar / Emmental
6 The Laughing Cow Extra Light Triangles

30g Aldi Emporium Grana Padano Cheese, all varieties
30g Aldi Emporium Smoked Cheddar Cheese
30g Aldi Emporium Red Leicester Cheese
30g Aldi Emporium British Lighter Mature Cheese
30g Aldi Emporium Spicy Cheddar Cheese with Chilli
30g Aldi Emporium Dewlay Double Gloucester Cheese
30g Aldi Specially Selected Somerset Mature Cheddar Cheese
30g Aldi Specially Selected Red Fox Red Leicester Cheese
4 Aldi The Cheese Emporium Cheese Triangles, Lighter
MILK
350ml skimmed milk
300ml 1% fat milk
250ml semi-skimmed milk
200ml whole milk
400ml skimmed goats milk
275ml semi-skimmed goats milk
200ml whole goats milk
300ml semi-skimmed lactose free dairy drink
400ml almond drink, plain and unsweetened, with added calcium
400ml soya drink, plain and unsweetened, with added calcium
225ml rice drink, plain and unsweetened, with added calcium
---