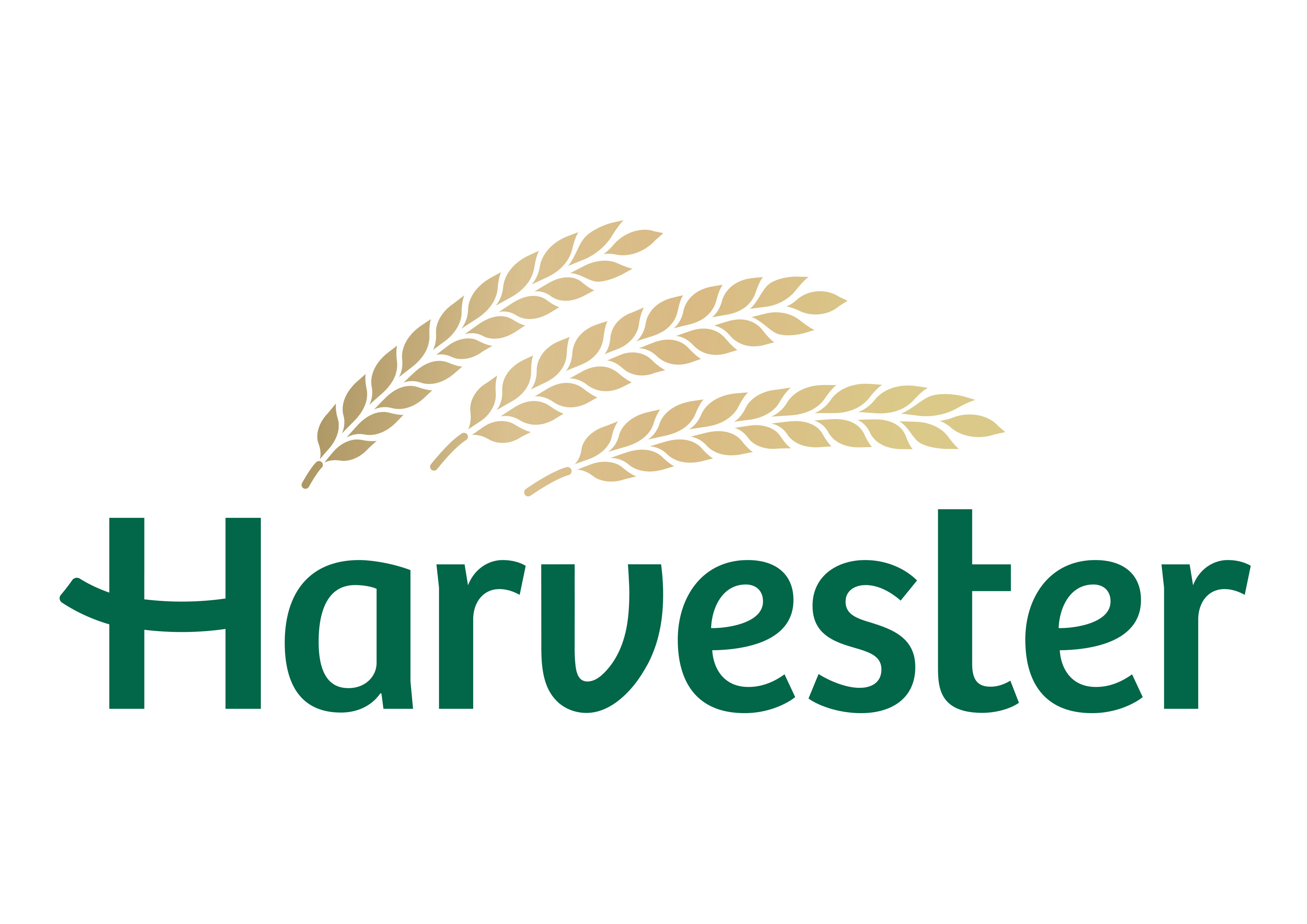 The thing I LOVE about Harvester restaurants is how you can literally pig out and stay on plan! Just avoid the heavily synned sauces and desserts and you will be fine 🙂
To keep your meal Syn Free try and choose the Simply grilled chicken or Salmon and ask for no butter on the baked potato and avoid the sauces/gravy. Stock up on Syn Free options from the salad and you can have yourself a brilliant meal.
List in Progress… Latest update 20th July 2017.
---
Salad Bar
Bacon Bits – 4 Syns (1 Tablespoon)
Beetroot – SYN FREE
Black Olives – 1 Syn (4 Olives)
Bread Roll White – 6 Syns
Bread Roll Brown – 5 Syns (Or Use as Healthy Extra B)
Coleslaw – 4 Syns (Per Scoop)
Croutons – 1 Syn (Per Crouton)
Cucumber – SYN FREE
Gherkins – SYN FREE
Grated Carrot – SYN FREE
Lettuce – SYN FREE
Pasta Salad – 2 Syns (Per Scoop)
Pickled Onions – SYN FREE
Pickled Red Cabbage – SYN FREE
Pineapple – SYN FREE
Potato Salad – 4 Syns (Per Scoop)
Sliced Onions – SYN FREE
Sliced Peppers – SYN FREE
Sultanas – 2 Syns (1 Tablespoon)
Sweetcorn – SYN FREE
Tomato – SYN FREE
---
Tapas Style Starters
Buttermilk Fried Chicken – 25.5 Syns
Cajun Fried Green Beans – 21 Syns
Cheesy Garlic Bread – 35 Syns
Falafel & Humous – 16.5 Syns
Garlic Bread (4 slices) – 16.5 Syns
Grilled Chorizo – 14.5 Syns
Halloumi Skewers with Maple Sauce & Grilled Pineapple – 19 Syns
Jalapeño Cream Cheese Poppers – 23 Syns
King Prawns – 12.5 Syns
Mac & Cheddar Cheese Bites – 19.5 Syns
Nachos (per serving) – 30 Syns
Pork Meatballs – 12 Syns
Portobello Mushrooms – 28.5 Syns
Potato Skins With Cheese & Bacon – 19.5 Syns
Potato Skins With Cheese – 14 Syns
Spicy Crackerjack Prawns – 20.5 Syns
Sticky Chicken Wings – 10.5 Syns
+ Wing Sauce BBQ – 3 Syns
+ Wing Sauce Peri Peri – 8 Syns
The Perfect Combo – 82 Syns
---
Lunch
Wrap (On its own.. choose filling below) – 16 Syns
(Choose Filling)
+ Buttermilk Fried Chicken – 22.5 Syns
+ Falafel – 9.5 Syns
+ Grilled Cajun Chicken Breast – 10.5 Syns
+ Grilled Chicken Breast – Syn Free 
---
Early Bird
7oz Gammon Steak (Without Egg Or Pineapple) – 38.5 Syns (Make this Syn free by removing the fat from Gammon and asking for a jacket potato with no butter)
+ Add Egg – 1 Syn (Allowing for oil used)
+ Pineapple – SYN FREE
Classic Burger
+ Beefburger – 53 Syns
+ Beetroot – 40.5 Syns
+ Chicken – 46.5 Syns
Crispy Wholetail Scampi – 51 Syns
Fish Finger Bun – 52.5 Syns
Greek Style Pasta – 18.5 Syns
Half Rack Of Ribs – 37.5 Syns
Taken from www.fatgirlskinny.net
Sausage & Mash – 49.5 Syns
Simply Grilled Chicken – 27 Syns
Veg Sausage & Mash – 29 Syns
---
Ribs & Slow Cooked
Cornish-Kiln-Smoked St Louis Ribs – 85 Syns
Full Rack Of Ribs – 71.5 Syns
Spiked Maple Glazed Pork Belly – 82 Syns
Bourbon Glazed Short Rib Of Beef – 55.5 Syns
---
Burgers & Buns
BBQ Pulled Pork Beefburger – 70 Syns
Beetroot & Halloumi Burger – 56 Syns
Cheese & Bacon Beefburger – 62.5 Syns
Peri Peri Chicken Burger – 72.5 Syns
Rib Eye Steak Bun – 57.5 Syns
The Ultimate Burger – 85.5 Syns
Extra Burgers:
Beefburger – 16.5 Syns
Chicken Burger – 10.5 Syns
Beetroot Burger – 4 Syns
---
Chicken & Combos
Half Rotisserie Chicken – 59.5 Syns (Remove Skin, ask for jacket potato no butter and steamed veg for Syn Free)
Whole Rotisserie Chicken – 119.5 Syns (Remove Skin, ask for jacket potato no butter and steamed veg for Syn Free)
BBQ Chicken Stack – 72 Syns
Cajun Chicken Penne Arrabiata – 46.5 Syns
Simply Grilled Chicken – 27 Syns (No butter on baked potato & no gravy to make it SYN FREE)
Spicy Chicken & Chorizo Stack – 43.5 Syns
Spicy Chicken Breast & King Prawns – 55.5 Syns
The Harvester 83 Combo – 76.5 Syns
The Original Combo – 67.5 Syns
The Triple Combo  – 67 Syns
---
Steaks & Grills
8oz Fillet – 47 Syns
8oz Rump – 51.5 Syns
10oz Sirloin – 58.5 Syns
12oz Rump – 61 Syns
(Make Steaks Syn free by asking for a Jacket Potato with no butter, Steamed veg only and removing all fat from Steak.)
Extras:
+ Half Rack Of Ribs – 16 Syns
+ Scampi – 12.5 Syns
+ King Prawns In Garlic Butter – 8.5 Syns
+ Mac n Cheese – 18.5 Syns
Mixed Grill – 68 Syns
+ Upgrade to 5oz Ribeye – 5 Syns
7oz Gammon Steak (Without Egg Or Pineapple) – 38.5 Syns (Make this Syn free by removing the fat from Gammon and asking for a jacket potato with no butter)
+ Add Egg – 1 Syn (Allowing for oil)
+ Pineapple – SYN FREE
---
Fish
Crispy Wholetail Scampi – 51 Syns
Fish & Chips – 68.5 Syns (Make this Syn free by removing the batter and asking for a jacket potato with no butter)
+ Peas – SYN FREE (ask for them without butter)
+ Mushy Peas – SYN FREE
Simply Grilled Salmon – 45 Syns (Ask for no butter on jacket potato and no sauce for Syn Free)
Spicy Seabass & Chorizo Stack – 48 Syns
---
Vegetarian
Aubergine & Red Lentil Tagine – 50.5 Syns
Herb Battered Haloumi & Chips – 51 Syns
Penne Arrabiata – 28 Syns
Stuffed Red Pepper – 52 Syns
Sweet Potato Jambalaya – 19 Syns
---
Sauces
BBQ Sauce – 4 Syns (Per Serving)
Bearnaise – 10.5 Syns (Per Serving)
Chilli, Ginger & Spring Onion – 3 Syns (Per Serving)
Chunky Tomato Salsa – 1 Syn (Per Serving)
Crabbies Ginger Beer & Blossom Honey – 5.5 Syns (Per Serving)
Creamy Peppercorn – 4 Syns (Per Serving)
Extra Virgin Olive Oil with Balsamic Vinegar – 5 Syns (1 TableSpoon)
Farmer Rikkis Hot Chilli – 3 Syns (Per Serving)
Gravy – 1.5 Syn (Per Serving)
Taken from www.fatgirlskinny.net – FREE
Jack Daniels – 6 Syns (Per Serving)
Kickin Garlic & Chilli – 6 Syns (Per Serving)
Lambs Navy Rum & Cola – 5 Syns (Per Serving)
Low Fat Vinaigrette – 0.5 a Syn (1 Tablespoon)
Parsley with Creme Fraiche – 5 Syns (Per Serving)
Piri Piri – 2 Syns (Per Serving)
Reduced Fat Thousand Island Dressing – 2 Syns (1 Tablespoon)
Sour Cream & Chive – 3.5 Syns (Per Serving)
Smoked Bacon, Red Wine & Mushroom – 2.5 Syns (Per Serving)
Whisky & Mushroom – 4.5 Syns (Per Serving)
---
Sides/Swaps/Upgrades
Corn On The Cob – 10.5 Syns (SYN FREE with no butter)
Fries – 20 Syns
Jacket Potato – SYN FREE (Without Butter)
Mac & Cheese – 18.5 Syns
Mash – 9.5 Syns (Mash Is Made From Frozen & Contains Butter, Therefore Will NOT Be Syn Free)
Sage & Onion Seasoned Fries – 20 Syns
Spicy Rice – 11.5 Syns
Steam Vegetables – SYN FREE
Sweet Potato Fries – 25 Syns
---
Desserts
Baked Vanilla & Lemon Cheesecake – 34 Syns
Cherry Pie – 28.5 Syns
Chocolate Fudge Cake – 61 Syns
Coconut & Raspberry Rice Pudding – 21.5 Syns
Key Lime Pie – 33.5 Syns
Salted Caramel & Chocolate Bar – 24.5 Syns
Sticky Toffee Pudding – 24.5 Syns
Sundae Parlour Baileys Mississippi Mud Pie – 46 Syns
Sundae Parlour Blueberry Waffle – 44.5 Syns
Taken from www.fatgirlskinny.net
Sundae Parlour Strawberry Eton Mess – 34.5 Syns
Sundae Parlour Knickerbocker Glory – 30 Syns
Sundae Parlour Mango & Passion Fruit Blizzard – 32.5 Syns
Sundae Parlour Millionaires – 48 Syns
Sundae Parlour Rocky Horror Sundae – 36.5 Syns
Taken from www.fatgirlskinny.net – FREE
Sundae Parlour Sundae Best with Belgian Chocolate Sauce – 17.5 Syns
Sundae Parlour Sundae Best with Butterscotch Sauce – 17.5 Syns
Sundae Parlour Sundae Best with Raspberry Sauce – 17.5 Syns
Sundae Parlour Sundae Best with Strawberry Sauce – 17.5 Syns
*Please note I have not taken these Syn Values from an official source. I have calculated these Syns myself. Please always check the official Slimming World website or consult with your leader to check the correct Syn value*