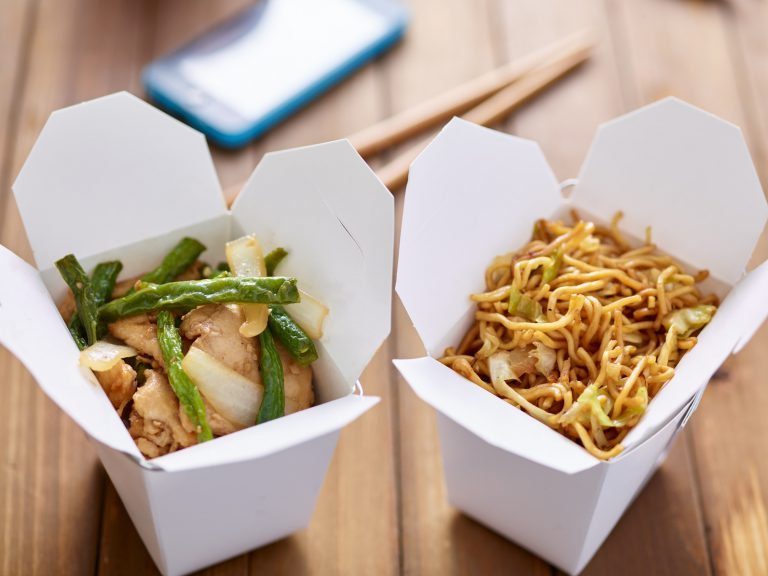 Love a Chinese takeaway? Who doesn't? You can still enjoy one but need to make the right choices. Even when following Slimming World, Weight Watchers or a calorie controlled diet you can still devour an occasional cheeky takeaway.
---
EATING OUT TIPS:
Plan ahead (you are already one step ahead on that one). If you can view the menu online that's even better. Work out the Syns, WW Points or calories in advance. This way you can choose exactly what you will eat without having to make a quick panicked decision in the restaurant.
Make good swaps: For example if you choose a baked potato, ask for it plain. Swap chips for extra vegetables or swap beef for chicken. There are so many simple swaps you can make to save Syns, WW Points or calories.
Watch out for extra calories: It's so easy to say yes to a glass of wine without even thinking.. or a starter just because everyone else is. Be strong, it will be worth it in the end.
Have fun: Don't spoil your fun and social life just for one meal. If you overeat don't panic or beat yourself up over it. Just draw a line under it and start again tomorrow.
Eating out with Slimming World: Check the Syns in items before you go, make simple swaps like chips for plain baked potato and ask for vegetables with no butter.
---
---
Chinese takeaways are often cheap, convenient and satisfying but, unfortunately, they're not always very healthy.
Thankfully some reputable takeaways print calories and other nutritional information on their menus. This can help you to make healthier choices. But not all do… so please check out my guide for making good choices and staying focused on your end goal.
What should you avoid on a Chinese takeaway menu
Avoid dishes name "crispy" or "battered"
Give the prawn crackers a miss as these are deep fried
Avoid fried rice
Avoid sauces such as sweet and sour, they are full of sugar
What should you choose on a Chinese takeaway menu?
Anything steamed, i.e dumplings, chicken, vegetables
Go for boiled rice rather than fried
Beef and vegetables
Mixed vegetables
Chop Suey
---
LOOKING FOR SLIMMING WORLD SYNS?
We agreed with Slimming World that we would remove Syns from our eating out, shopping and food lists. We will continue to advertise Syns on our recipes. If you are looking for a Syn value please visit www.slimmingworld.co.uk
LOOKING FOR WEIGHT WATCHERS SMART POINTS?
Since Weight Watchers introduced the new Personal Points plan it is harder to calculate points. This means I can no longer offer exact WW Points for food lists. (I am working on the recipe part).
HOW MANY CALORIES SHOULD I BE CONSUMING PER DAY?
When we eat and drink more calories than we use up, our bodies store the excess as body fat. If this continues, over time we may put on weight. As a guide, an average man needs around 2,500kcal (10,500kJ) a day to maintain a healthy body weight. For an average woman, that figure is around 2,000kcal (8,400kJ) a day.
These values can vary depending on age, size and levels of physical activity, among other factors. To find out more about calories and losing weight with a calorie controlled plan please visit NHS.