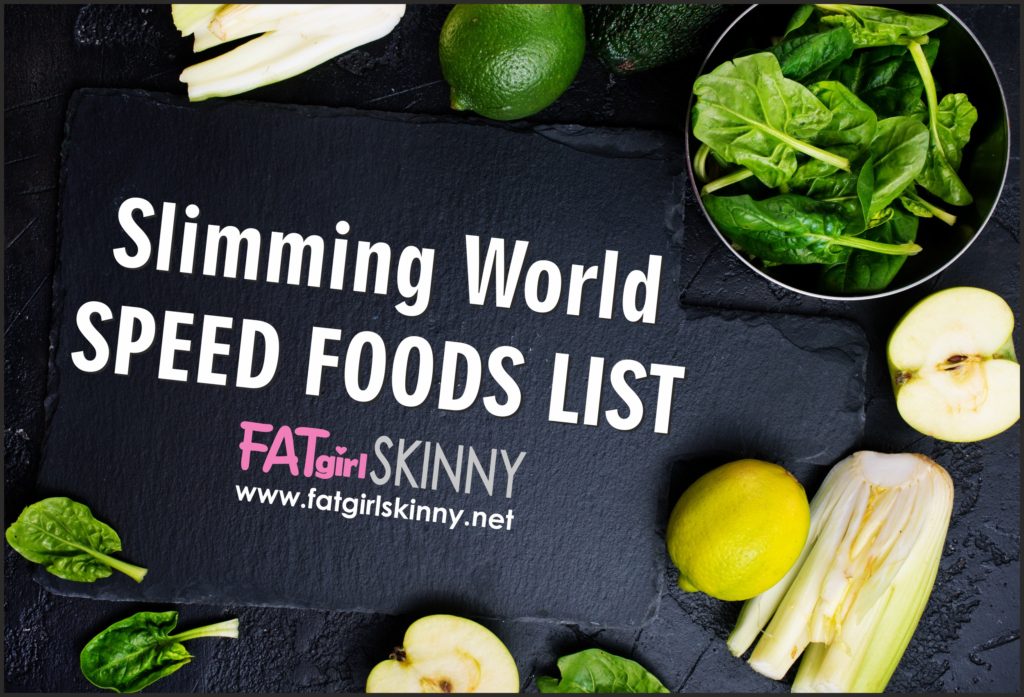 You have joined Slimming World and all you have heard so far is, speed speed speed…. Don't worry I completely understand! It can be really hard to get your head around everything.
Speed foods are not only classed as a free food and syn free but almost all fruits and vegetables will be super free foods. These will help to boost your weight loss and keep you feeling fill for longer. 
Slimming World state that at least a third of your plate should be full of speed foods first. Also if you feel the urge to snack, try and reach for speed foods first. 
How can I add more speed foods to my diet?
Add some berries to your jelly/yogurt
Top your breakfast cereal with some fruit
Swap half of your pasta/rice for some vegetables
Fill a third of your dinner plate with vegetables or salad first, then add the rest of your meal.
Cut carrot sticks and place them in the fridge to snack on.
List Updated: 2nd February 2020
---
The following foods are classed as "speed foods" on the Slimming World plan. They can be eaten without weighing or measuring. 
Fruit
Mashed, pureed, blended or cooked fruit must all be Synned.
Apples
Apricots
Blackberries
Blackcurrants
Blueberries (Added Jan 2018)
Clementines
Cranberries
Damsons
Gooseberries
Grapefruit
Guava
Lemons
Lime
Loganberries
Mandarins
Melon (All types)
Nectarines
Oranges
Papaya
Passion fruit
Peaches
Pears
Plums
Pomelo
Raspberries
Redcurrants
Rhubarb
Satsumas
Star fruit
Strawberries
Tangerines
Ugli fruit
Vegetables
Alfalfa sprouts
Amaranth leaves
Artichokes
Asparagus
Aubergine
Baby sweetcorn
Bamboo shoots
Bean sprouts
Beetroot
Broccoli
Brussels sprouts
Butternut squash
Cabbage
Capers
Carrots
Cauliflower
Celeriac
Celery
Chard
Chicory
Chillies
Chinese leaf
Courgettes
Cucumber
Endive
Fennel
Green beans
Garlic
Gherkins
Herbs
Kale
Leeks
Lettuce
Mangetout
Marrow
Mixed Salad Leafs
Mushrooms
Okra
Onion
Pak choi
Peppers
Pumpkin
Purple sprouting broccoli
Radicchio
Radishes
Rocket
Runner beans
Samphire
Shallots
Spinach
Spring greens
Spring onions
Sugar snap peas
Swede
Tomatoes, Fresh, Tinned or Passata
Turnip
Vine leaves
Watercress
Water chestnuts