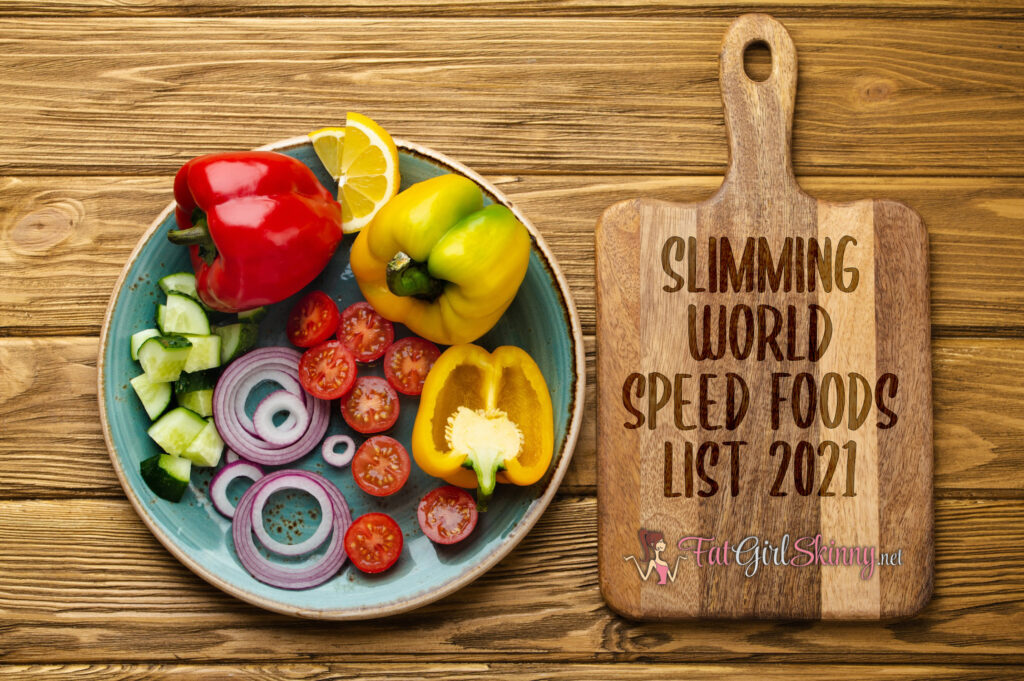 You have joined Slimming World and all you have heard so far is, speed speed speed…. Don't worry I completely understand! It can be really hard to get your head around everything at first.
Speed foods are not only classed as a free food, but almost all fruits and vegetables will be Super Free Foods too. These will help to boost your weight loss and keep you feeling fill for longer. 
Slimming World state that at least a third of your plate should be full of speed foods first. Also if you feel the urge to snack, try and reach for speed foods first. 
How can I add more speed foods to my diet?
Add some berries to your jelly/yogurt
Top your breakfast cereal with some fruit
Swap half of your pasta/rice for some vegetables
Fill a third of your dinner plate with vegetables or salad first, then add the rest of your meal.
Slice carrot sticks and place them in the fridge to snack on.
Make a delicious soup.
Which foods are considered as speed foods?
Most fruit and vegetables are classed as a speed food and will help to speed up weight loss. Some examples of speed foods are apples, melon, beetroot and carrots. 
For a full list of Speed Foods please join your local Slimming World group.
---
If you are looking to create recipes including plenty of speed foods please check out our recipes here.