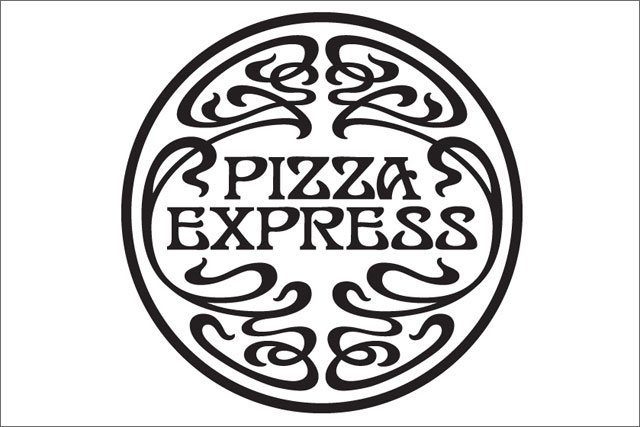 Below you will find a list of Slimming World Syns for some of the delicious dishes available from Pizza Express.
There are some brilliant low Syn options from this restaurant chain. 
List Updated: 1st January 2022
Please note: If the item you are looking for is not listed here please use the online Syn calculator to estimate the product. If I don't have a product listed this means I do not have the value.
STARTERS:
Pizza Express Restaurants Starters Bruschetta Originale (per serving) – 17.5
Pizza Express Restaurants Starters Buffalo Mozzarella & Tomato Salad (per serving) – 15
Pizza Express Restaurants Starters Calamari, without dressing (per serving) – 16.5
Pizza Express Restaurants Starters Dough Balls with Garlic Butter (per serving) – 20
Pizza Express Restaurants Starters Garlic Bread with Vegan Mozzarella Alternative (per serving) – 16.5
Pizza Express Restaurants Starters Garlic King Prawns (per serving) – 10
Pizza Express Restaurants Starters Gluten Free Dough Balls with Garlic Butter (per serving) – 18.5
Pizza Express Restaurants Starters Hot Jalapenos Dough Balls (per serving) – 30
Pizza Express Restaurants Starters Lemon & Herb Chicken Wings (per serving) – 14
Pizza Express Restaurants Starters Loaded Pesto Dough Balls (per serving) – 27.5
Pizza Express Restaurants Starters Vegan Dough Ball, including dip (per serving) – 17
Pizza Express Restaurants To Begin Olives Marinate (per serving) – 6.5
Pizza Express Restaurants To Begin Roasted Tomatoes (per serving) – 2
Pizza Express Restaurants Sharing Starters Dough Balls Doppio, including dips (per platter) – 41.5
---
MAINS:
Pizza Express Restaurants Al Forno Bolognese (per serving) – 16
Pizza Express Restaurants Al Forno Cannelloni (per serving) – 25
Pizza Express Restaurants Al Forno Lasagna Classica (per serving) – 22
Pizza Express Restaurants Al Forno Pea & Asparagus Risotto (per serving) – 11
Pizza Express Restaurants Al Forno Pollo Pesto Pasta (per serving) – 35
---
PIZZAS:
Pizza Express Restaurants Classic Pizza American (per pizza) – 49
Pizza Express Restaurants Classic Pizza American Hot (per pizza) – 46.5
Pizza Express Restaurants Classic Pizza Fiorentina (per pizza) – 47
Pizza Express Restaurants Classic Pizza La Reine (per pizza) – 45
Pizza Express Restaurants Classic Pizza Margherita (per pizza) – 41.5
Pizza Express Restaurants Classic Pizza Sloppy Giuseppe (per pizza) – 45
Pizza Express Restaurants Classic Pizza Veneziana (per pizza) – 47
Pizza Express Restaurants Leggera Pizza American Hot (per pizza) – 27.5
Pizza Express Restaurants Leggera Pizza Barbacoa (per pizza) – 27.5
Pizza Express Restaurants Leggera Pizza Diavolo (per pizza) – 28
Pizza Express Restaurants Leggera Pizza La Reine (per pizza) – 25
Pizza Express Restaurants Leggera Pizza La Reine (per pizza) – 25
Pizza Express Restaurants Leggera Pizza Margherita (per pizza) – 22
Pizza Express Restaurants Leggera Pizza Padana (per pizza) – 29.5
Pizza Express Restaurants Leggera Pizza Pollo ad Astra (per pizza) – 30
Pizza Express Restaurants Leggera Pizza Pollo Forza (per pizza) – 29
Pizza Express Restaurants Leggera Pizza Pulled Lamb (per pizza) – 28.5
Pizza Express Restaurants Leggera Pizza Sloppy Giuseppe (per pizza) – 24.5
Pizza Express Restaurants Leggera Pizza Vegan Margherita (per pizza) – 22.5
Pizza Express Restaurants Leggera Pizza Vegan Padana (per pizza) – 28
Pizza Express Restaurants Leggera Pizza Vegan Veneziana (per pizza) – 27
Pizza Express Restaurants Leggera Pizza Veneziana (per pizza) – 26
Pizza Express Restaurants Romana Pizza American Hot (per pizza) – 50.5
Pizza Express Restaurants Romana Pizza Barbacoa (per pizza) – 56
Pizza Express Restaurants Romana Pizza Calabrese (per pizza) – 63.5
Pizza Express Restaurants Romana Pizza Diavolo (per pizza) – 58.5
Pizza Express Restaurants Romana Pizza Margherita Bufala (per pizza) – 57.5
Pizza Express Restaurants Romana Pizza Padana (per pizza) – 53.5
Pizza Express Restaurants Romana Pizza Pollo ad Astra (per pizza) – 57
Pizza Express Restaurants Romana Pizza Pollo Forza (per pizza) – 62.5
Pizza Express Restaurants Romana Pizza Pulled Lamb (per pizza) – 59
---
SALADS:
Pizza Express Restaurants Salads Grand Chicken Caesar Salad, no dressing or dough sticks (per serving) – 5
Pizza Express Restaurants Salads Nicoise Salad, no dressing or dough sticks (per serving) – 5.5
Pizza Express Restaurants Salads Pollo Salad, including dressing & dough sticks (per serving) – 35
Pizza Express Restaurants Salads Vegan Nourish Bowl, no dough sticks (per serving) – 10.5
---
SIDES:
Pizza Express Restaurants Salad Sides Caesar Dressing (per serving) – 8
Pizza Express Restaurants Salad Sides Classic House Dressing (per serving) – 9.5
Pizza Express Restaurants Salad Sides Dough Sticks (per serving) – 13
Pizza Express Restaurants Salad Sides Honey Mustard Dressing (per serving) – 10
Pizza Express Restaurants Salad Sides Light House Dressing (per serving) – 6.5
Pizza Express Restaurants Sides Coleslaw (per serving) – 15
Pizza Express Restaurants Sides Polenta Chips (per serving) – 22
---
DESSERTS:
Pizza Express Restaurants Desserts Chocolate Fudge Cake, without side (per serving) – 15.5
Pizza Express Restaurants Desserts Coppa Gelato Chocolate (per serving) – 12.5
Pizza Express Restaurants Desserts Coppa Gelato Strawberry (per serving) – 10.5
Pizza Express Restaurants Desserts Coppa Gelato Vanilla (per serving) – 12.5
Pizza Express Restaurants Desserts Fruit Coulis (per serving) – 1
Pizza Express Restaurants Desserts Honeycombe Cream Slice, without side (per serving) – 29
Pizza Express Restaurants Desserts Leggera Coconut Sorbet (per serving) – 10
Pizza Express Restaurants Desserts Leggera Raspberry Sorbet (per serving) – 6
Pizza Express Restaurants Desserts Side of Cream (per serving) – 7
Pizza Express Restaurants Desserts Side of Marscarpone (per serving) – 6
Pizza Express Restaurants Desserts Side of Vanilla Gelato (per serving) – 5.5
Pizza Express Restaurants Desserts Tiramisu (per serving) – 20.5
Pizza Express Restaurants Desserts White Chocolate & Raspberry Cheesecake (per serving) – 22
Pizza Express Restaurants Dolcetti Chocolate Brownie, excluding coffee (per serving) – 10.5
Pizza Express Restaurants Dolcetti Lotus Biscoff Cheesecake, excluding coffee (per serving) – 16
Pizza Express Restaurants Dolcetti Salted Caramel Profiteroles, excluding coffee (per serving) – 13
Pizza Express Restaurants Dolcetti Vegan Carrot Cake, excluding coffee (per serving) – 17
*Please note I have not taken these Syn Values from an official source. Check the official Slimming World website or consult with your leader to check the correct Syn value*