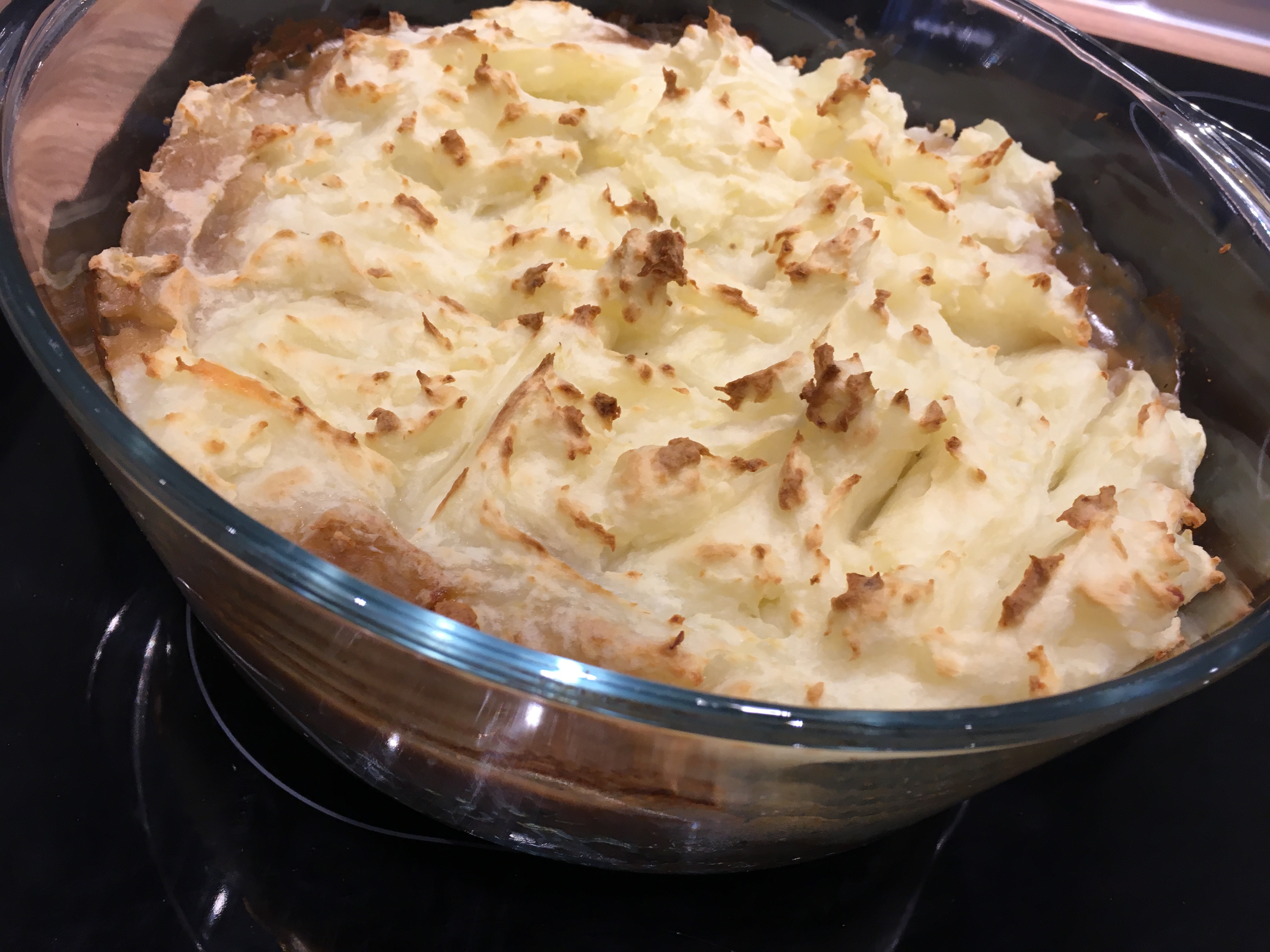 A fantastic winter warmer… Syn Free cottage pie recipe (on extra easy).. It tastes absolutely gorgeous and perfect to feed the whole family.
You can even do the mince part in the slow cooker if you fancy 🙂 I often use turkey mince instead of beef mince too.
SERVINGS: 

3 – 4


SYNS: 

ZERO
---
INGREDIENTS
250g of 5% fat lean beef mince
1kg Potatoes
2 x Beef stock cubes
Pinch Of Salt
Pinch Of Black Pepper
1/4 Tsp Dried Parsley
1 Bay Leaf
1/4 Tsp Dried Oregano
1/4 Tsp Dried Basil
1/4 Tsp Dried Sage
400ml of boiling water
2 x Large carrots sliced (or frozen is okay)
1/2 cup of peas (frozen is okay)
1/2 Cup of sweetcorn (frozen is okay)
1/2 diced onion
2 Tbsp Tomato Puree
40g Reduced Fat Cheddar Cheese (Healthy Extra A)
---

METHOD
Heat the oven to 190°c
Peel potatoes, chop, place in a pan of boiling water and cook until mashable.
Slice carrots and boil them in a small pan alone until softened.
Spray a little frylight into a pan and brown the mince.
Add onion, peas, sweetcorn and softened carrots. Cook for around 5 minutes.
Add basil, salt, pepper, parsley, bay leaf, oregano, sage and tomato puree and continue to cook on a medium heat for a few minutes.
Make up 400ml stock with the two stock cubes.
Add stock to the mixture and allow to simmer on a medium heat stirring occasionally for around 25 minutes or until the liquid has reduced.
Mash the potatoes roughly with a little salt and pepper. Add the cheese (grated) and fold into the mash.
Line the bottom of a baking dish with mince mixture and top with the mash potato fluffing up with a fork.
Place into the oven for 30 minutes or until the top is nice and golden brown.