Light, healthy and rich in protein, this Syn free twist on Fish and Chips is a Slimming weekly must have!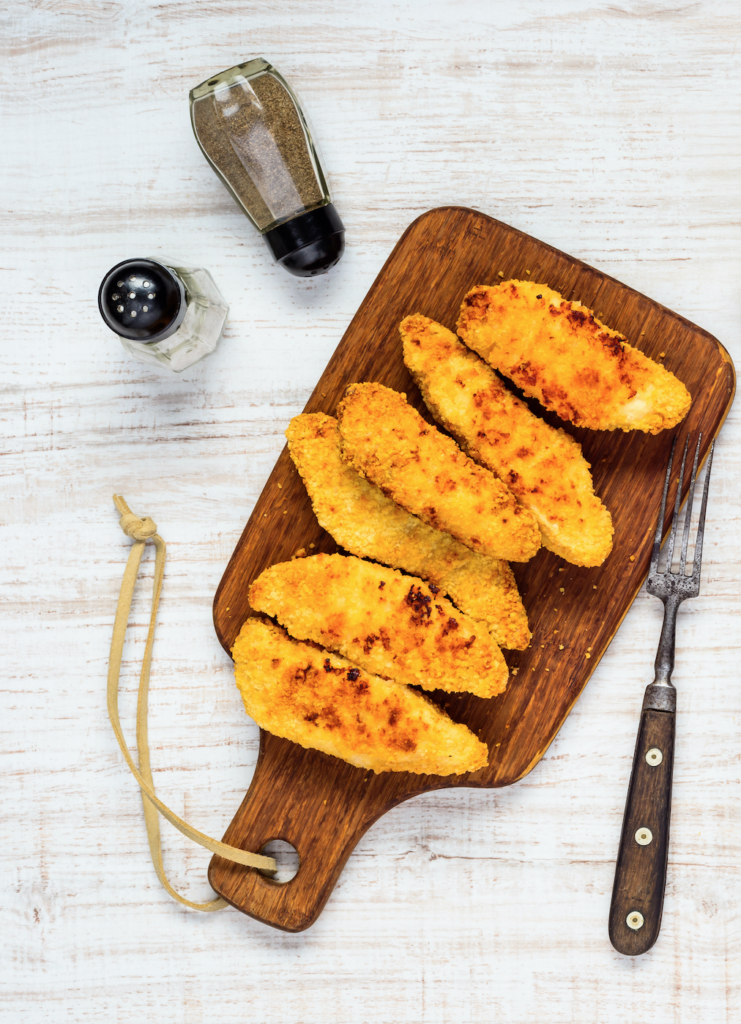 Food memories… have you ever made them? You know when you smell a particular smell and it takes you back to a place? For me Fish and Chips takes me back to the stunning Devon coast, fighting off the seagulls, a greasy fish and chips and a can of Diet Coke!
If you are anything like me.. you will be craving a perfect plate of good old fashioned British fish and chips. Unfortunately fried fish and greasy chips are not particularly Slimming World friendly so give my baked recipe a go.

IS THIS RECIPE A TWEAK?
Firstly, what is a tweak? A tweak is when you use a particular Syn free food in a way it is not meant to be consumed. I.E here we are using couscous as a coating rather than cooking it to eat fully expanded.
25g Couscous used as coating or flour should be classed as 4.5 Syns.
Here is my own personal opinion as a Slimming World veteran…
I would not tweak this recipe, back in 2015 tweaks did not exist in the SW community either.
Here is why I do not believe this particular recipe deserves to be Synned… The couscous is still being used in it's usual manner. We are using boiling water to expand and then coat the fish. I do not believe I would consume any less couscous than if I was making the couscous and serving it next to fish. However if I was coating the fish with couscous in a dry manner I would definitely tweak this recipe.
Eating this recipe once or a twice a month as never affected my weight loss but this is your journey so I will leave the decision to you.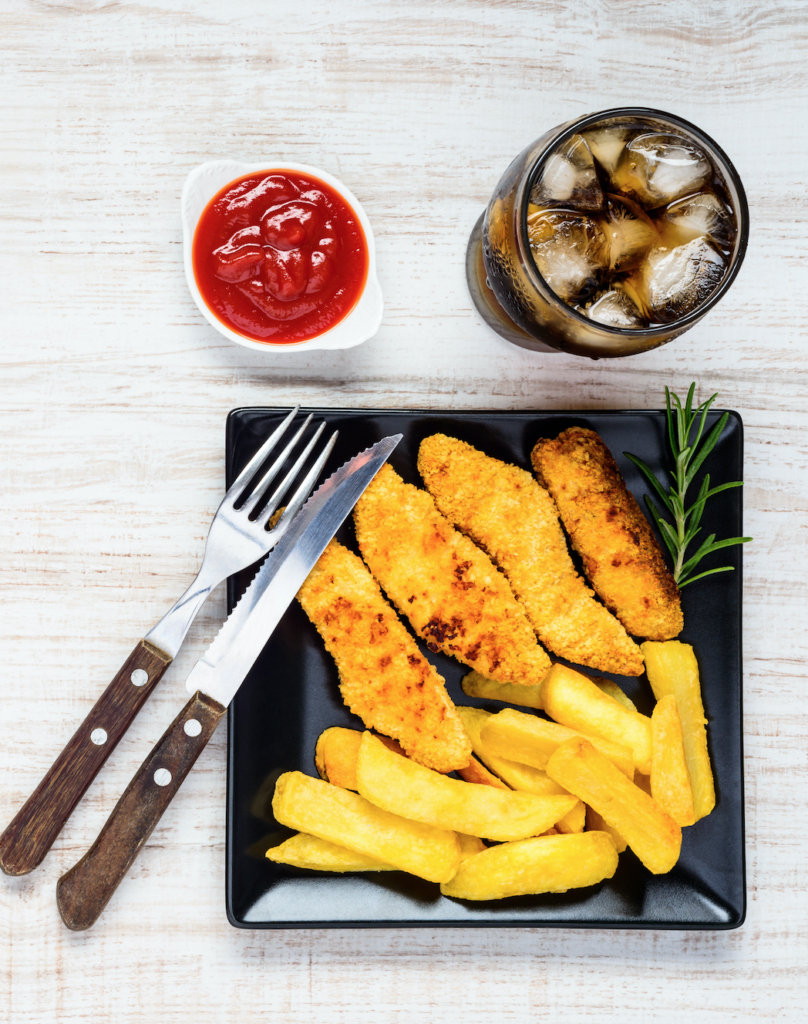 WHY IS THIS THE BEST BAKED FISH AND CHIPS?
Delicious
Healthy
Low in fat
Great for all of the family
Filling
Suitable for freezing
Easy to make
IS THE RECIPE SUITABLE FOR FREEZING/REHEATING?
Absolutely….
To freeze: Allow to cool, place into a freezer bag and store for up to one month. Defrost thoroughly before reheating in the oven for 10 – 15 minutes on 180c.
Storing in the fridge: Allow to cool, place into an airtight container and store for upto 3 days. Eat cold or reheat in the oven for 10-15 minutes on 180c.
THE PERFECT SIDES
Before creating this recipe you definitely need something to serve with it.. try out some of these recipes:

YOU CAN'T GO WRONG WITH FISH AND CHIPS!
Healthy Baked Fish
Slimming World Syns: Syn Free* (If you are tweaking allow 9 Syns per serving)Weight Watchers: Coming SoonCalories: 293 Per Serving
Ingredients
2

Skinless Boneless Cod Fillets

[Cut into 6]

100g

Plain Cous Cous

1 tsp

Paprika

3 tsp

Lemon Juice

½ tsp

Parsley

½ tsp

Basil

½ tsp

Mustard Powder

2

Medium Eggs

(Beaten)

Salt & Pepper to season

Boiling Water

Fry Light or Low fat cooking spray
Instructions
In a small bowl add Cous cous, Paprika, Parsley, Lemon juice, Basil, Mustard powder, Salt and Pepper.

Pour boiling water into the bowl until it literally just covers the couscous (no more). Stir everything together. Allow to stand for 5 to 10 minutes.

Pre heat the oven to 220c/200c/gas mark 7.

You are looking for a dry fluffy couscous.. if you feel the couscous can expand some more feel free to add a little bit more water.

Add half of the beaten egg and stir in, you are looking for a gooey sticky mixture, not too runny. If it already feels too runny do not add the remainder of the egg.

Spray a baking tray with frylight to prevent sticking. (or use brown grease proof paper)

Coating the fish is not always the easiest.. it will not stick perfectly.. try to cover the fish as much as possible.. then feel free to put the fish onto the baking tray and add more couscous on the top. There is no real perfection to this recipe its trial and error to get it right for you.

After all of the fish is coated, spritz with Frylight and place into the oven for 25 – 30 minutes or until golden and the fish is cooked through.
Notes
*Slimming World Syns and Weight Watchers Points are all approximate and estimated by the fatgirlskinny.net team. They have not been verified by an official source.
Have you created this recipe?
Please let me know how it turned out! Leave a comment below or share a photo on Instagram tagging me at @fatgirlskinny__ and the hashtag #fatgirlskinny.