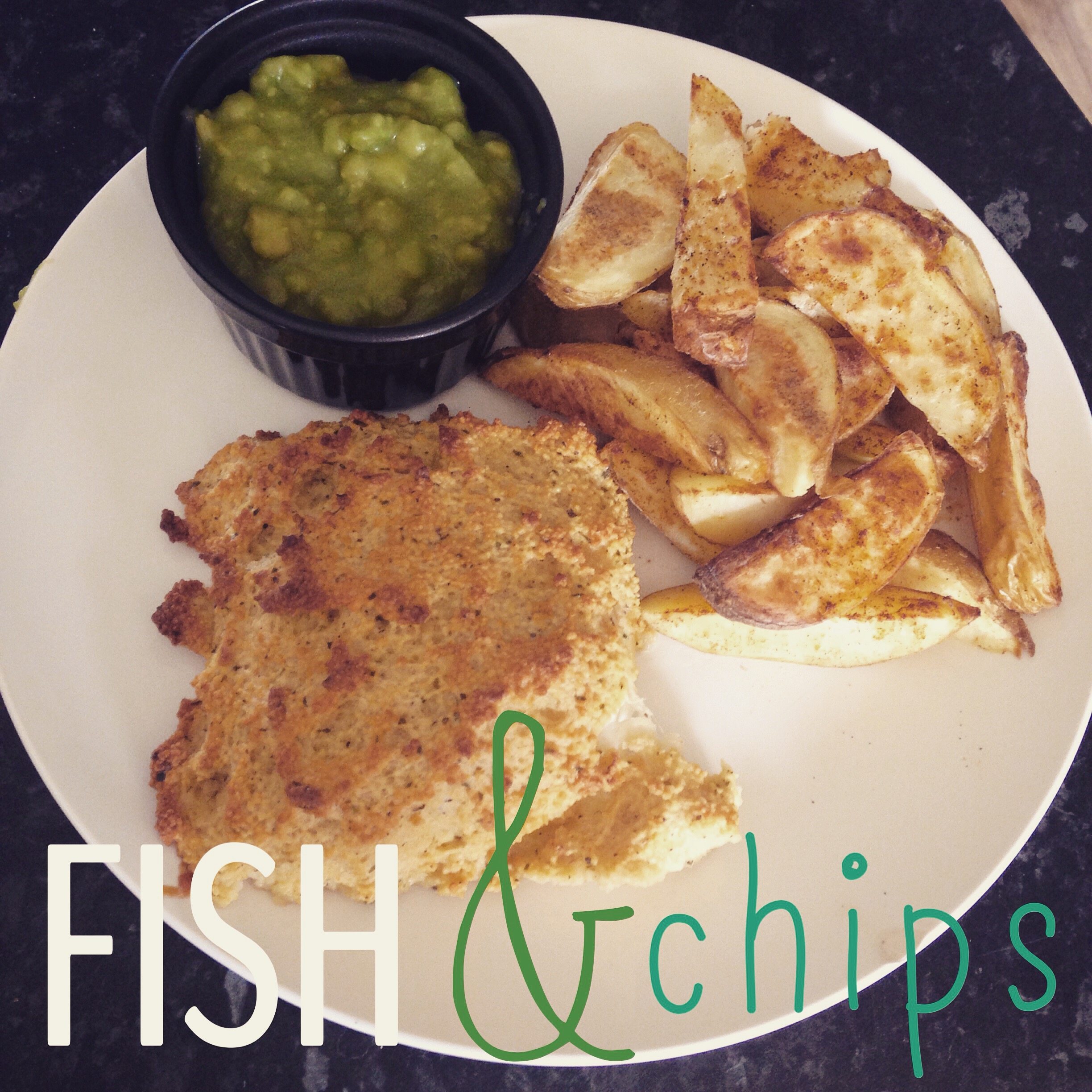 If you are anything like me.. you will be craving a perfect plate of good old fashioned British fish and chips. Unfortunately fried fish and greasy chips are not particularly Slimming World friendly so i was craving for an alternative.
I have perfected my KFC fakeaway coating now so i thought that style would be perfect for a good bit of fish. Let me share the recipe for you guys 🙂
Servings:

2


Syns:

ZERO
---
Ingredients:
For the fish: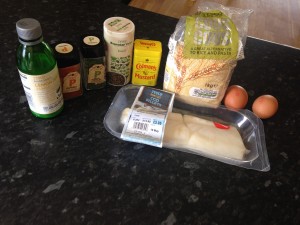 2 x skinless boneless cod fillets (or any fish you like)
1 tsp paprika
3 tsp of lemon juice
1 tsp of parsley
1/2 tsp basil
1 tsp mustard powder
1 clove garlic (or 1tsp lazy garlic)
150g of plain (syn free) couscous
2 x medium eggs
Pinch of salt and pepper
Boiling water
Method:
Add couscous into a mixing bowl. Mix together with paprika, lemon juice, parsley, basil, mustard powder, garlic, salt and pepper.
Cover with boiling water, cover and stand for 5 minutes.
Beat 2 eggs and add to the mixture. Mix to a smooth consistency and use to coat the fish.
Place on grease proof paper in the centre of the oven for 30 minutes on 200c.
---
For the wedges:
4 large potatoes (I like to use maris pipers)
Fry light spray
Salt and pepper
Paprika
Method:
Cut potatoes into thick wedges, par boil for 5 minutes.
Place onto a baking tray and spray with fry light. Season with salt, pepper and paprika.
Bake in the oven for 25 – 30 minutes on 200c.
Serve with syn free mushy peas to complete the meal.
Recipe Created by Fatgirlskinny. Please do not use or recreate this recipe without prior permission.
---
Have you created this meal? Please tag me in your photos on Instagram and you might get featured on my blog. Visit me on Instagram… @Fatgirlskinny__
---
Do you need some support? Are you lacking in inspiration? Join our Facebook page to make new Slimming World friends.