The perfect syn free Slimming World snack and dip to keep hunger locked away. Delicious with raw vegetables or spread across a tasty crispbread.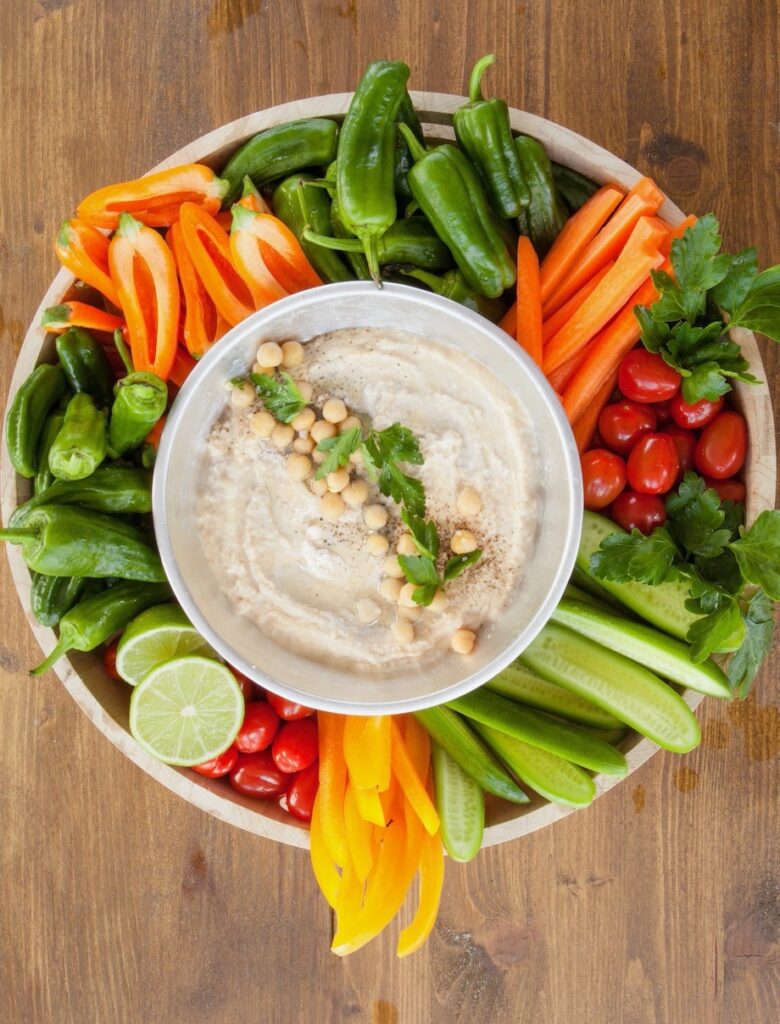 I am slightly ashamed to admit that until a week ago I had NEVER tried houmous! Honestly I had never particularly liked the look of it. Thankfully though during the festive period I was lucky enough to experience it for the first time… Admittedly it was spread over nachos and full of olive oil… BUT everything can be made Slimming World friendly with a little imagination right?
I went to work and discovered that 99% of houmous recipes are made with lemon juice but after giving my first batch a go I found the lemon to make the recipe too bitter… so after a little trial and effort I have introduced some lime juice and smoked paprika to give the houmous an extra kick.
Will you need anything fancy to create this recipe? Fancy no.. but you will require some kind of blender or food processor. However it is very quick and easy to make with minimal mess.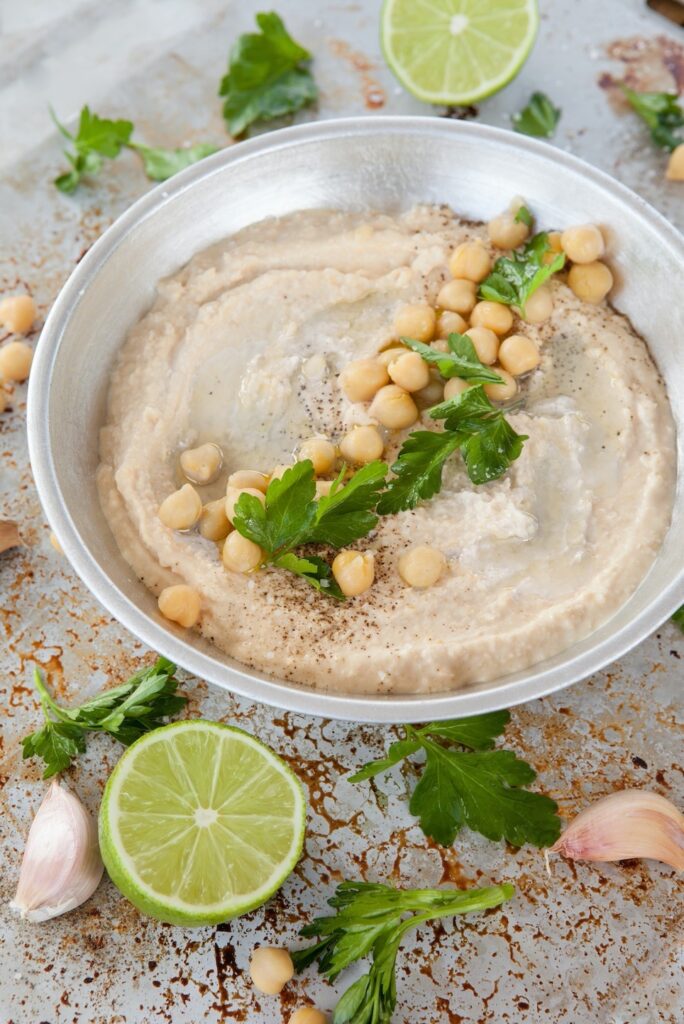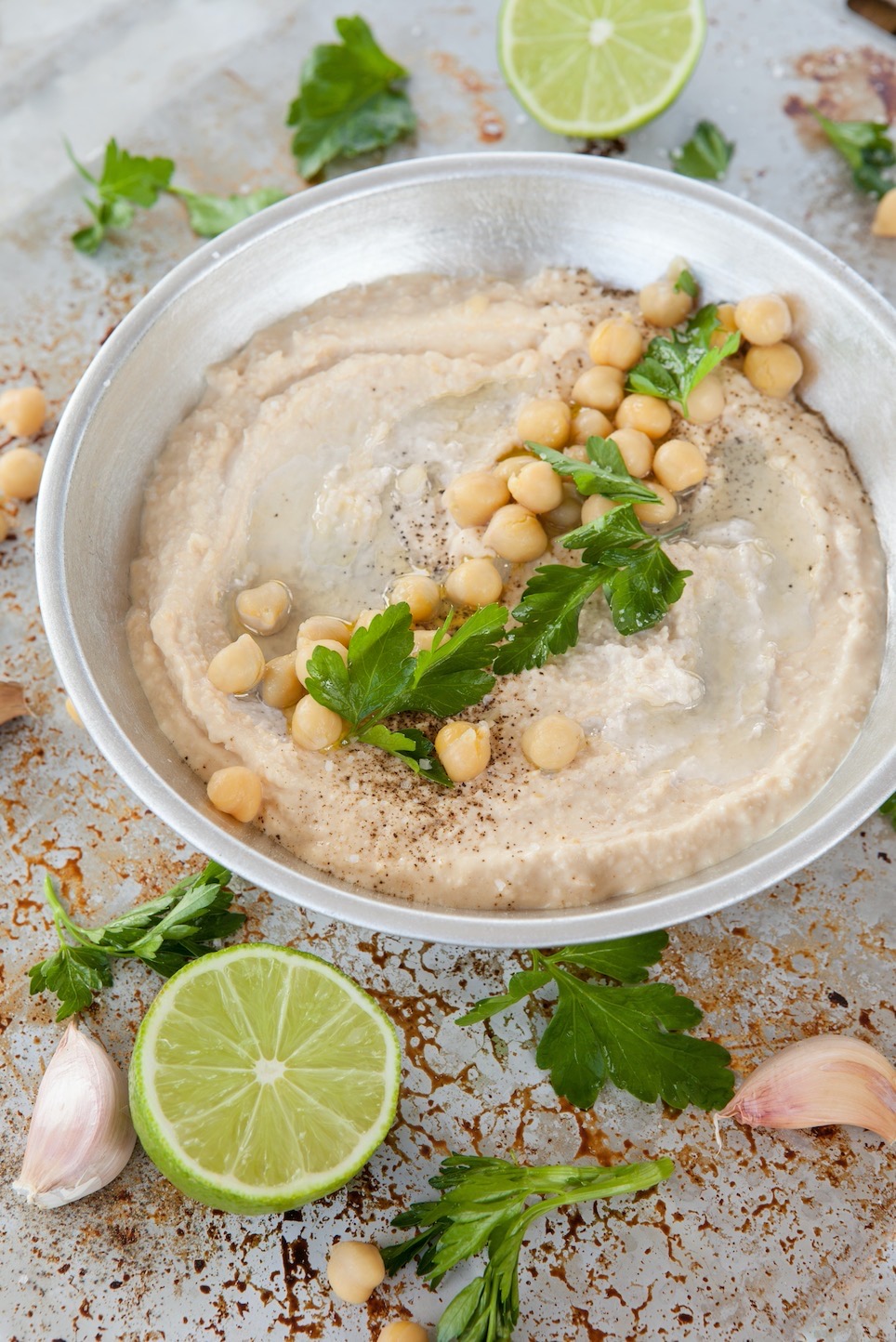 The best thing about this dish I find is it makes an awesome Syn free snack and will keep in the fridge for up to 3 days. So why not slice up some raw vegetables and use it to fight those hunger cravings! Just remember to store in an airtight container. Houmous can also be frozen, just thaw at room temperature for 4 – 6 hours before serving.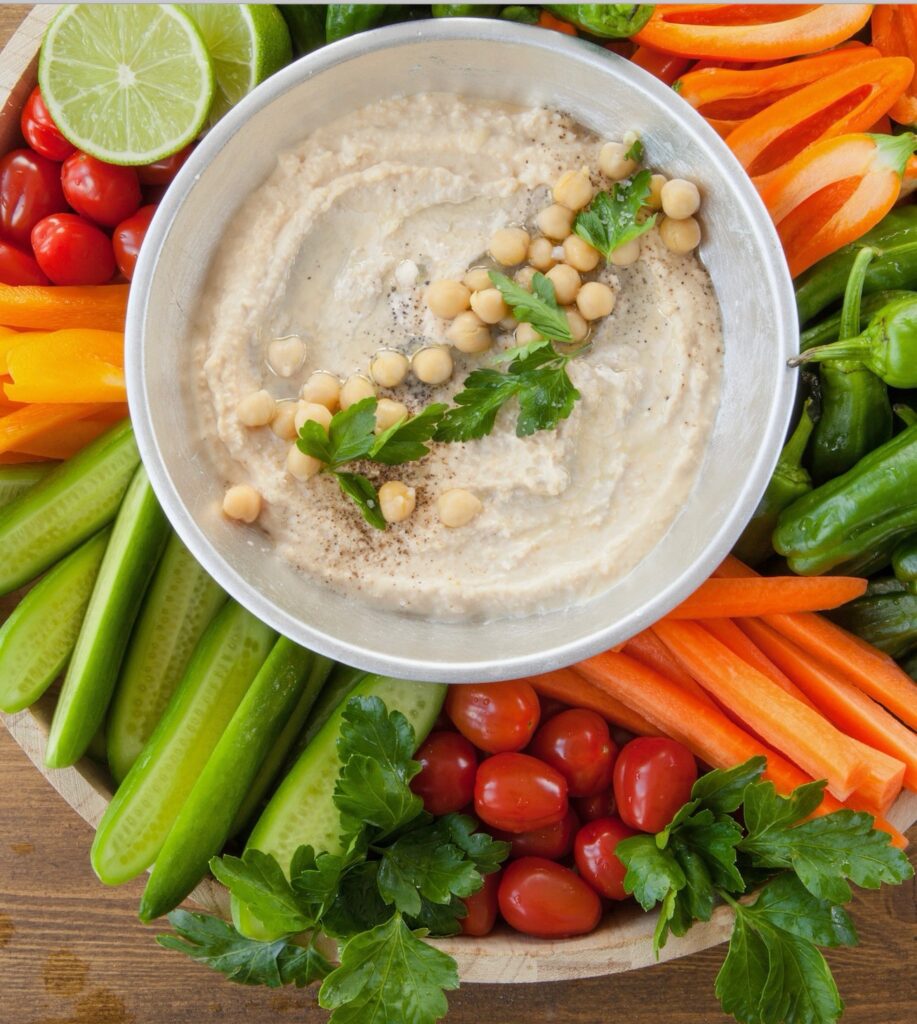 Syn Free Speedy Houmous
Slimming World Syns: ZEROWeight Watchers Points: Coming SoonCalories: 355
Ingredients
400

Grams

Tinned Chickpeas

1/2

Teaspoon

Garlic Granules

4

Tablespoons

Lime Juice

1/4

Teaspoon

Smoked Paprika

3

Tablespoons

Fat Free Greek Style Yogurt

1/2

Teaspoon

Mustard Powder

Pinch

Black Pepper

Pinch

Salt
Instructions
Drain and wash chickpeas. Place into the blender.

Also add Garlic, half of the lime juice, smoked paprika, yogurt, mustard powder, salt and pepper.

Blitz in blender until smooth. Taste and season/add more lime juice if required.

Serve or store in the fridge for up to 2 – 3 days in an airtight container.
IF YOU TRIED THIS RECIPE WHY NOT TAG ME ON INSTAGRAM @fatgirlskinny__ AND HASHTAG IT #FATGIRLSKINNY