Baked Cajun Chicken Breast | Slimming World Friendly Recipe
Baked Cajun Chicken Breasts are so easy to cook and incredibly JUICY! Forget dry chicken with this tender, succulent oven baked chicken breast recipe! This unofficial recipe is perfect for any one following Slimming World, Weight Watchers or a calorie controlled diet.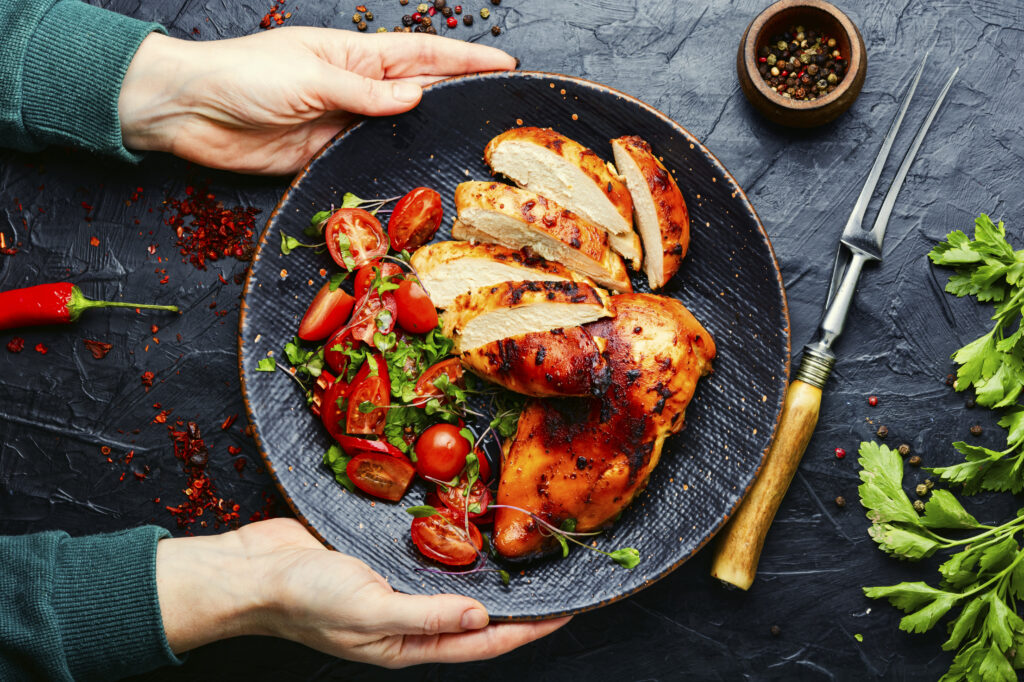 When you need something quick on the table for dinner, and you don't have a lot of time, these Cajun Chicken Breasts are the perfect thing to make. Throw together in minutes, pop in the oven and serve alongside a delicious salad for a quick and simple meal. 
WHY IS THIS CAJUN CHICKEN BREAST RECIPE SO GOOD?
Syn Free* when following the Slimming World Plan
Low in calories
Full of protein
Quick and easy to prep
Looks impressive
Tastes delicious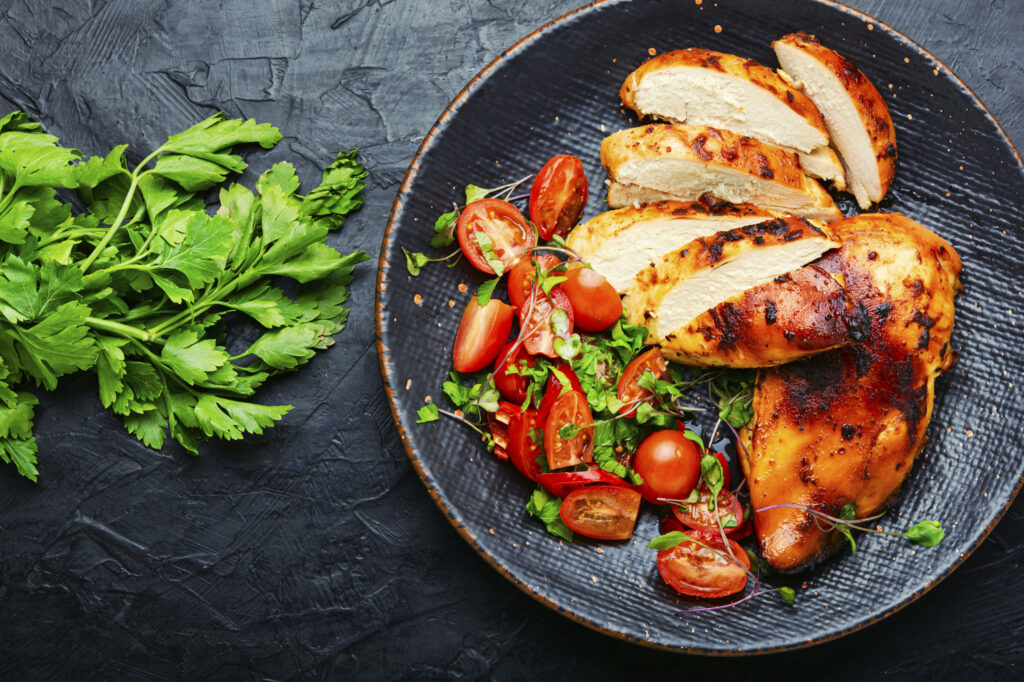 IS THIS RECIPE SLIMMING WORLD FRIENDLY?
This recipe is unofficial and has not been verified by Slimming World. But the fatgirlskinny team have estimated it to be Syn Free when following the Slimming World plan.
IS THIS RECIPE WW FRIENDLY?
Since Weight Watchers introduced the new Personal Points plan it is harder to calculate points. Currently I do not have this information available for the recipe. However all of our recipes are healthy and low in calories so should always be WW friendly.
HOW MANY CALORIES SHOULD I BE CONSUMING PER DAY?
When we eat and drink more calories than we use up, our bodies store the excess as body fat. If this continues, over time we may put on weight. As a guide, an average man needs around 2,500kcal (10,500kJ) a day to maintain a healthy body weight. For an average woman, that figure is around 2,000kcal (8,400kJ) a day.
These values can vary depending on age, size and levels of physical activity, among other factors. To find out more about calories and losing weight with a calorie controlled plan please visit NHS.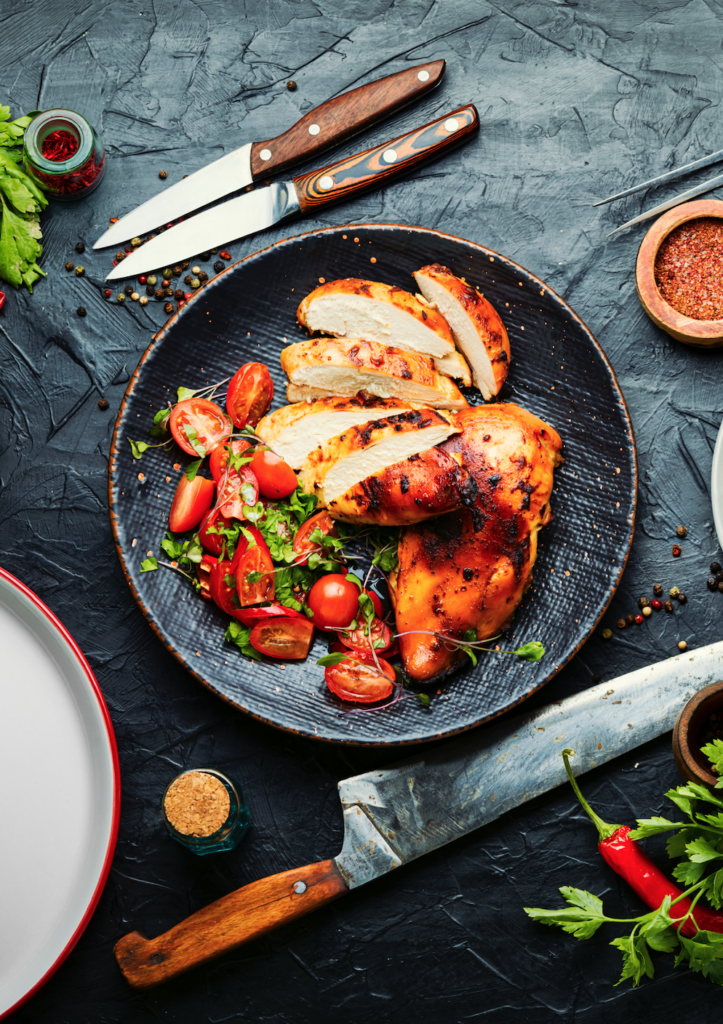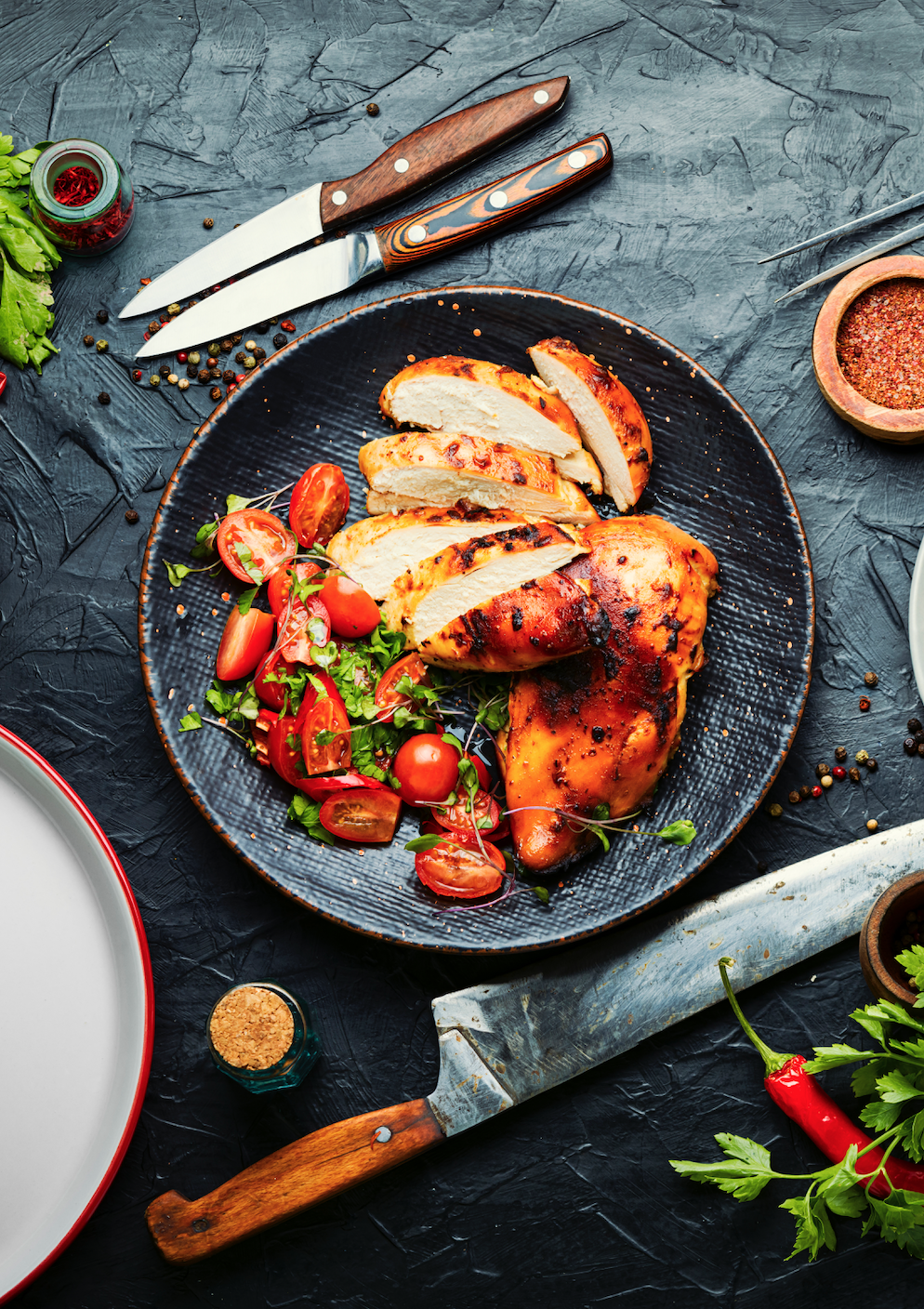 CAN CAJUN CHICKEN BREAST BE REHEATED OR FROZEN?
Because this recipe is so quick and easy to make I don't think it needs to be batch cooked. 
If you are looking for batch cook friendly dishes that are suitable for freezing I have an entire selection of recipes available here.
Baked Cajun Chicken Breast
Slimming World Syns: Zero*WW Points: Coming SoonCalories: 187 Per Serving
Ingredients
1

Large Skinless Chicken Breast

½ tsp

Paprika

½ tsp

Smoked Paprika

½ tsp

Garlic Granules

¼ tsp

Ground Black Pepper

½ tsp

Onion Powder

½ tsp

Thyme

Pinch

Salt

¼ tsp

Cayenne Pepper

1 tbsp

Tomato puree

Frylight/Low fat cooking spray
Instructions
Pre heat oven to 200c/180c fan/ Gas 6.

Bash chicken breast with a rolling pin until it's no more than 2cm at its thickest part.

Combine all spices together in a bowl.

Add tomato puree and 2 tbsp water. Mix together to form a paste.

Place the chicken breast into the bowl and cover with paste.

Pop chicken breast onto a baking tray and spray with Frylight. Place into the oven for 18 minutes. Turning halfway.

Remove from the oven and spritz a frying pan with frylight. Cook then chicken for 1 minute on each side on a medium heat.
Notes
*Slimming World Syns and Weight Watchers Points are all approximate and estimated by the fatgirlskinny.net team. They have not been verified by an official source.
Have you created this recipe?
Please let me know how it turned out! Leave a comment below or share a photo on Instagram tagging me at @fatgirlskinny__ and the hashtag #fatgirlskinny.