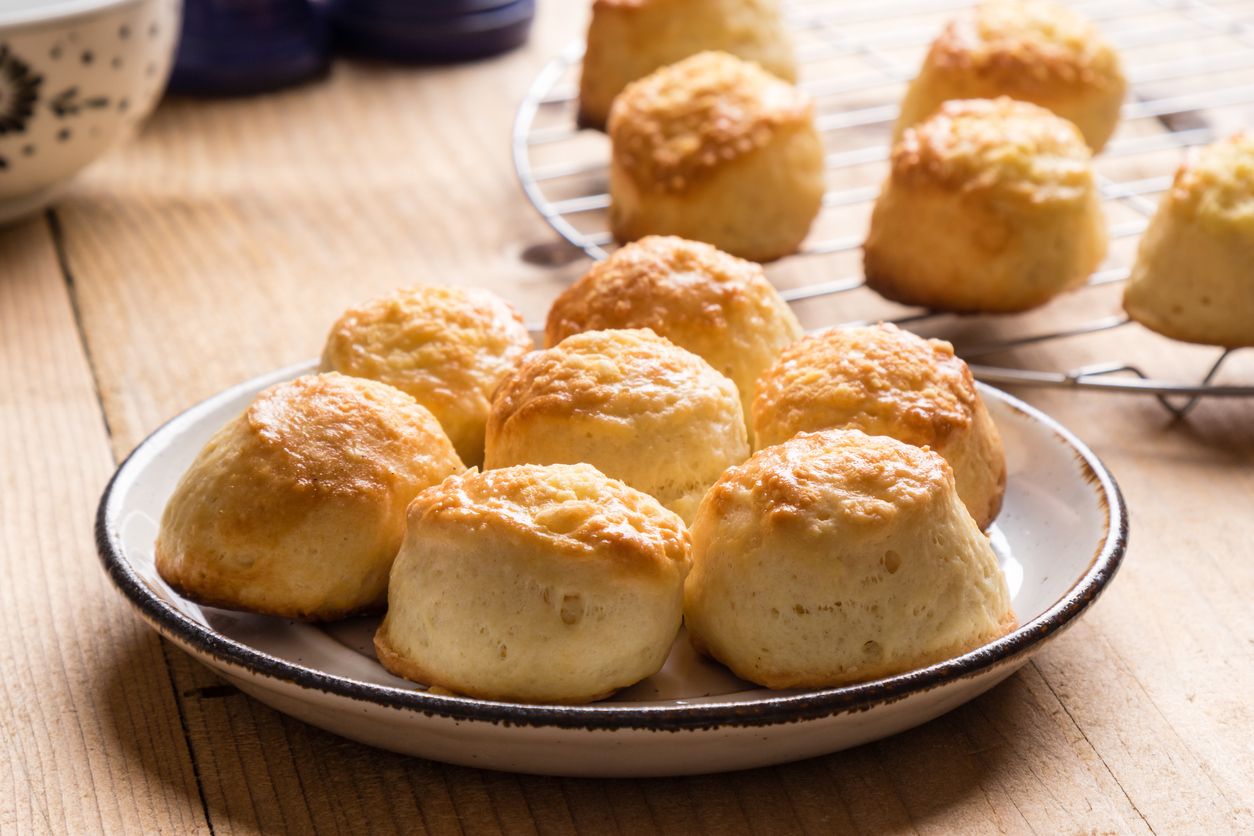 Oh my… it's definitely true that we do not have to go without when following the Slimming World Plan! These cheese scones are a must try.. they are amazing!! Okay they have a slightly different texture to a normal scone but they are really tasty and cheesy.
Servings:

Makes approx 5 Scones.


Syns:

ZERO
---
Ingredients:
40g Reduced Fat Cheddar Cheese (Healthy Extra A) Grated
120g Smash (Dried)
2 Medium Eggs
300g Fat Free Cottage Cheese with Onion & Chives (or plain)
Salt
Pepper
Frylight
Optional 2 Tsp Baking powder (1 Syn) to help them rise.. but that is up to you.
---
Method:
Pre heat the oven 180c.
Crack the eggs into a bowl and add half of the cottage cheese. I suggest using a hand blender to mix this together or whisk at a very high speed. Add the remainder of the cottage cheese along with the salt and pepper. Continue to mix until you have a smooth paste.
Add the Smash and grated cheese. Fold together until you form a dry dough like mixture.
Spray a baking tray with Frylight or line with grease proof paper.
Form scone like shapes and place onto the tray. Spritz the tops with a little Frylight and place into the oven for 20 – 25 minutes or until golden brown.
Apparently these are very nice with a scraping of Marmite inside.. but I won't be trying that lol!
Recipe Created by Fatgirlskinny. Please do not use or recreate this recipe without prior permission.
---
Have you created this meal? Please tag me in your photos on Instagram and you might get featured on my blog. Visit me on Instagram… @Fatgirlskinny__
---
Do you need some support? Are you lacking in inspiration? Join our Facebook page to make new Slimming World friends.