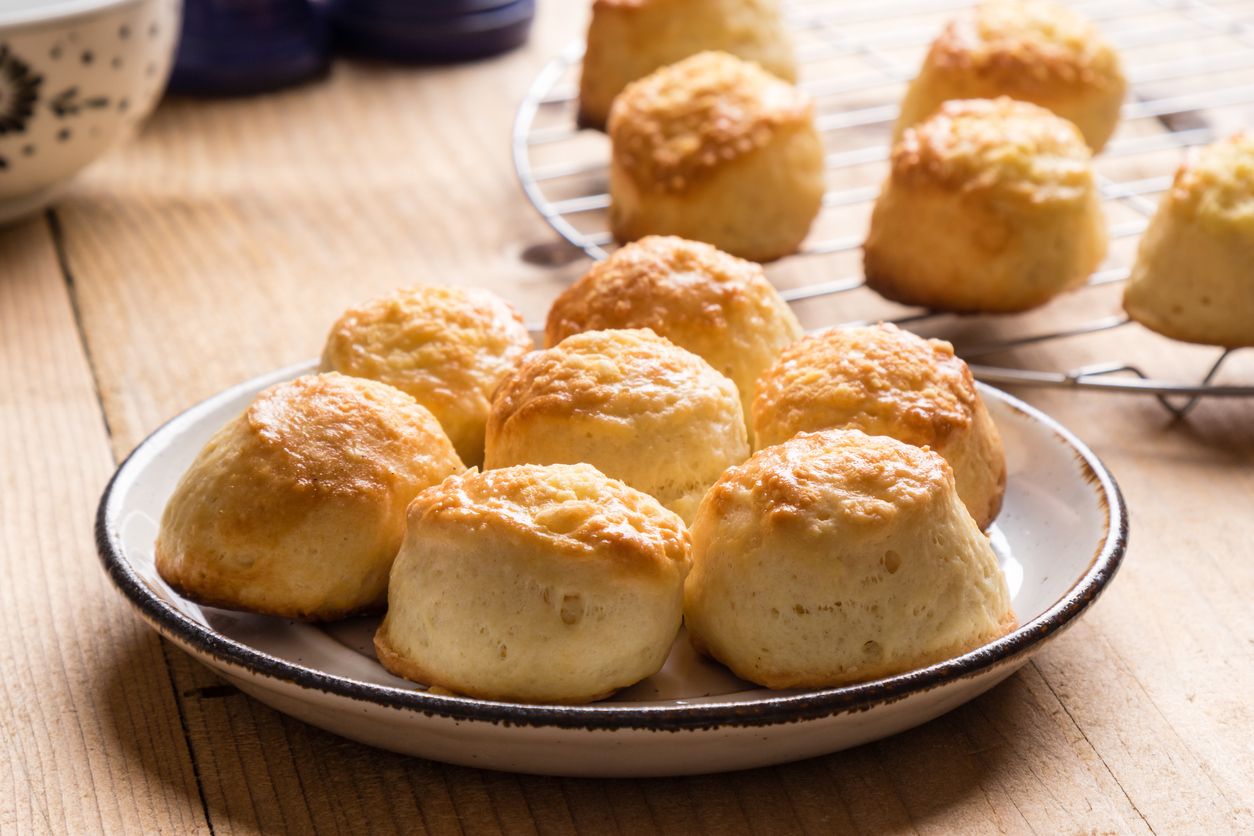 Oh my… it's definitely true that we do not have to go without when following the Slimming World Plan! These cheese scones are a must try.. they are amazing!! They do have a slightly different texture to a standard scone but they are really tasty and cheesy too.
You don't need anything fancy to make these scones, just a standard baking tray, a bowl and the enthusiasm to bake. 
The most important thing to remember when making scones is to work the dough as little as possible.  It is the exact opposite of breadmaking, where lots of kneading makes for an excellent loaf.
Recent Update: Because Smash is now Synned and we are using Smash as an alternative to flour we need to allow a lot more Syns for these scones.. sadly they are now worth 2.5 Syns per scone… 🙁 BUT they are still a delicious treat! 
SERVINGS:

Approx. 7 Scones


SYNS:

 2.5 Syn Per Scone
---
INGREDIENTS
40g Reduced Fat Cheddar Cheese (Healthy Extra A) Grated
100g Smash (Dried)
2 Medium Eggs
300g Fat Free Cottage Cheese with Onion & Chives (or plain)
2 Tsp Baking Powder
Salt
Pepper
Frylight
---
METHOD
Pre heat the oven 180c.
Crack the eggs into a bowl and add half of the cottage cheese. I suggest using a hand blender to mix this together or whisk at a very high speed. Add the remainder of the cottage cheese along with the salt and pepper. Continue to mix until you have a smooth paste.
Add the Smash, baking powder and grated cheese. Fold together until you form a dry dough like mixture.
Spray a baking tray with Frylight or line with grease proof paper.
Form scone like shapes and place onto the tray. Spritz the tops with a little Frylight and place into the oven for 20 – 25 minutes or until golden brown.
Apparently these are very nice with a scraping of Marmite inside.. but I won't be trying that lol!