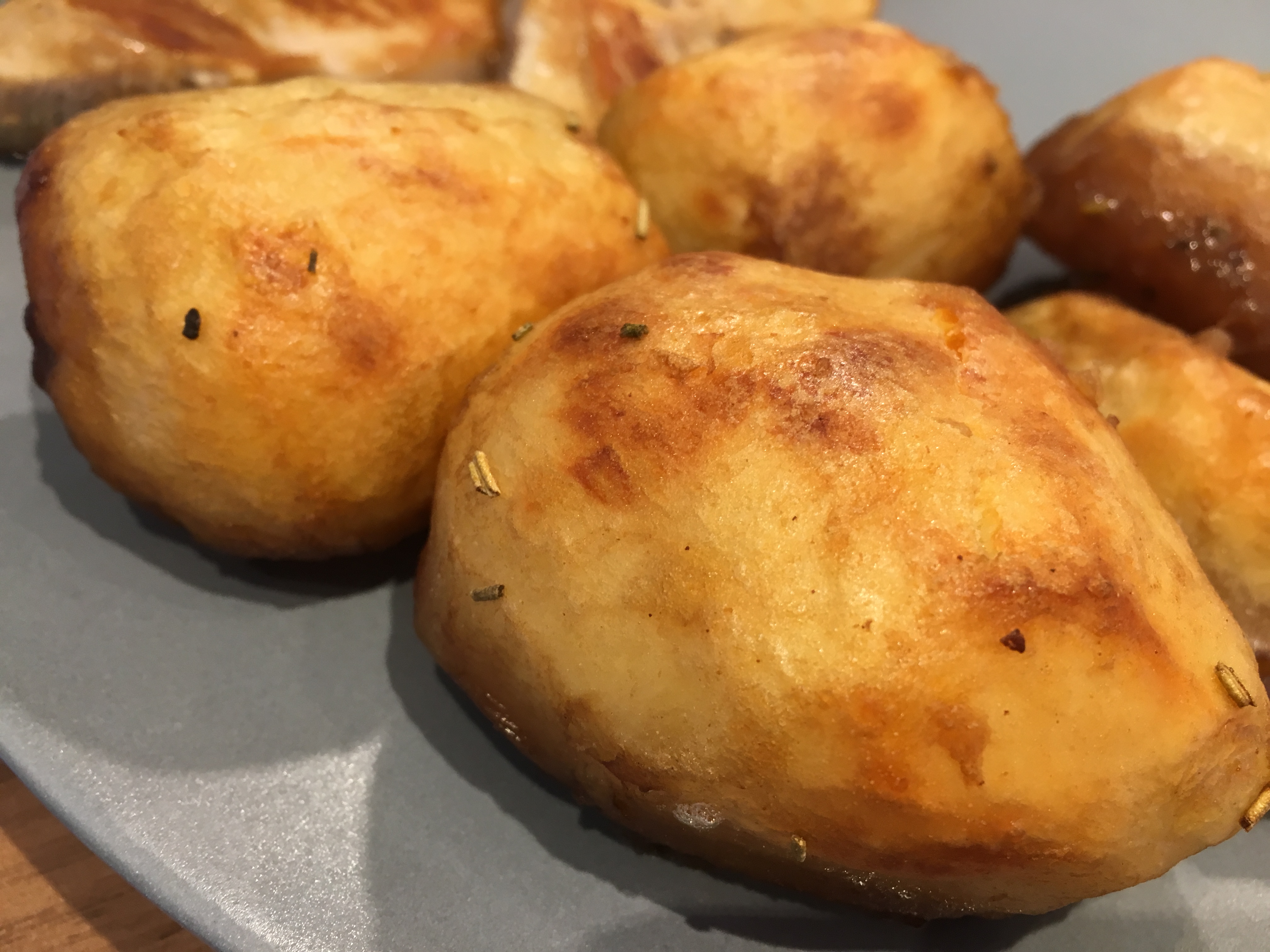 One of the things I miss about our roast dinner is delicious crispy fatty roast potatoes. Well look what I have discovered… a stock cube can make the most fantastic potatoes.
It's all about getting the pan hot in the oven and giving them a good bash about in the saucepan after par boiling to get them nice and fluffy.. that helps with the crispiness.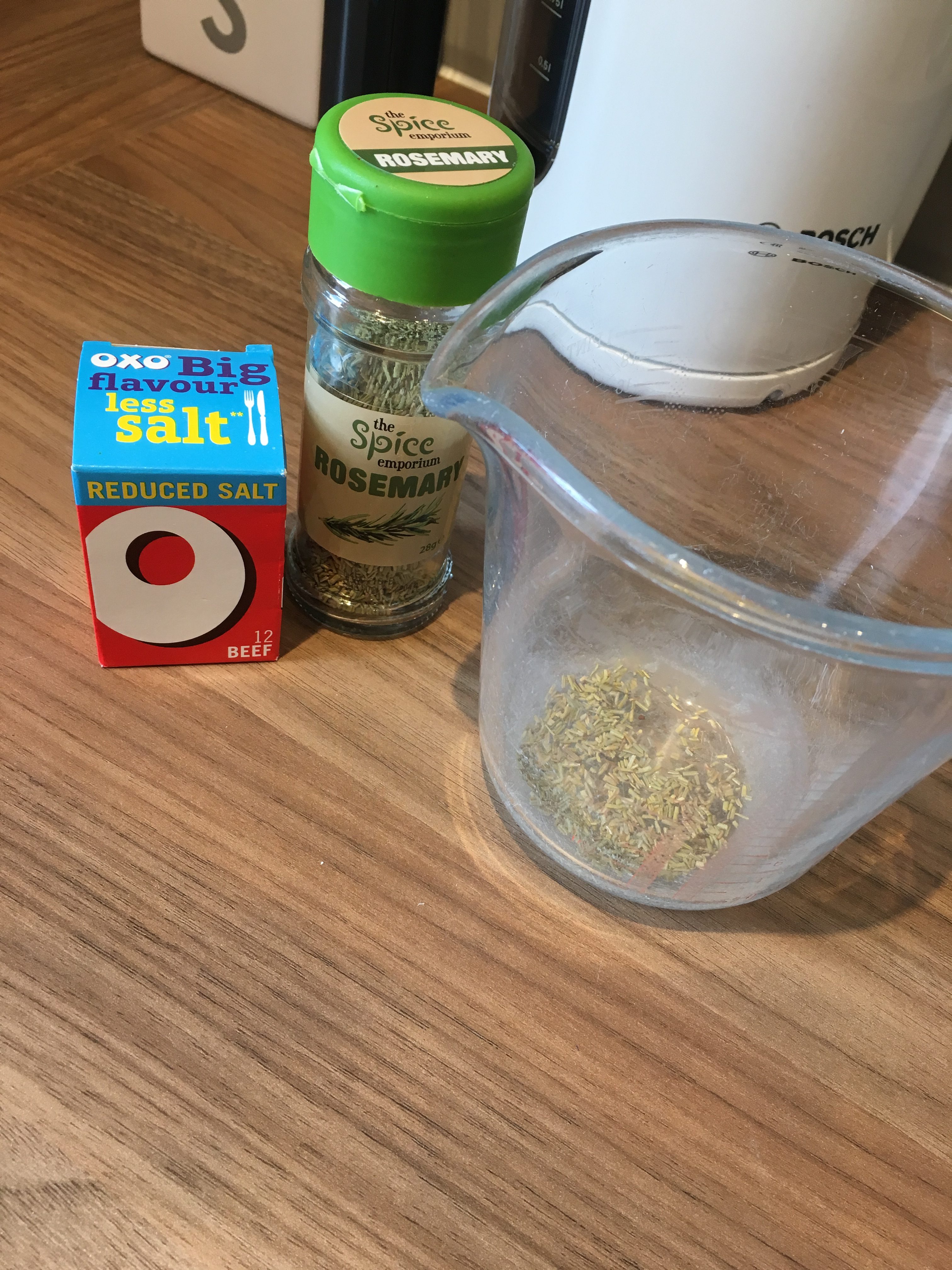 I love this Dried Rosemary from Home Bargains.. I love to add this to potatoes and lamb. Using fresh Rosemary is usually better but it's not always easy to keep this fresh. I also always use reduced salt OXO cubes too. They retain the same taste but reduce the salt content massively.
Servings:

2-3


Syns:

FREE
---
Ingredients:
5 Large Potatoes
1 Beef or Chicken OXO Cube
1/2 A tsp Dried Rosemary
Frylight
Salt
Pepper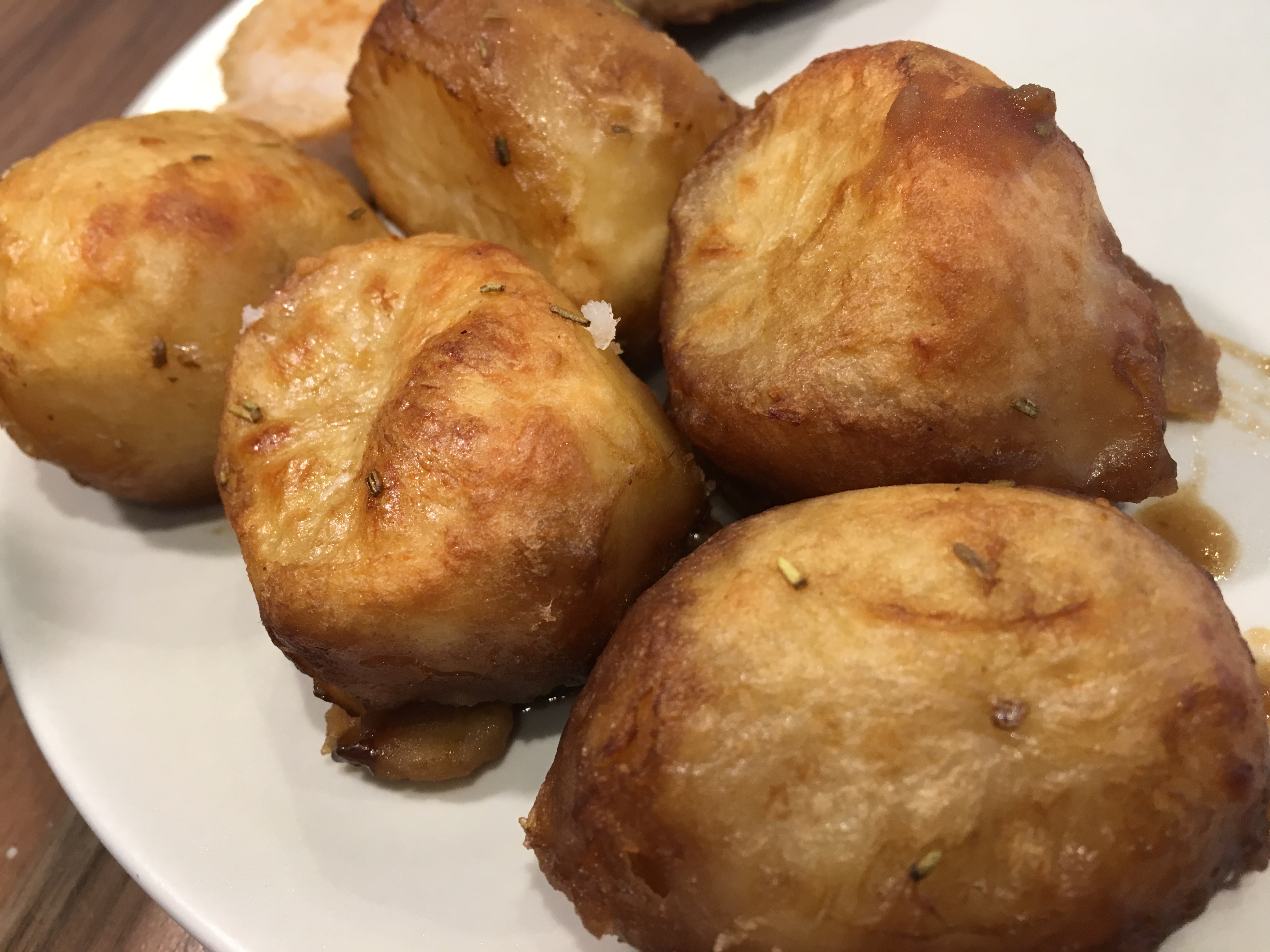 ---
Method:
Pre heat oven to 180c and place a roasting tin in the oven to heat.
Heat some water in a pan to boiling point.
Roughly peel potatoes and slice to size.
Place potatoes In the pan and par boil for around 5-6 minutes.
Add boiling water to an average sized mug, crumble the stock cube into the mug and stir.
Drain the potatoes and bash about in the pan to fluff them up.
Remove the hot pan from the oven, place the potatoes in, pour over the stock and then spritz each potato with Frylight.
Season with salt & pepper.
Place in the oven for around 30 – 40 minutes or until the stock has been fully absorbed and the potatoes are crispy.
Recipe Created by Fatgirlskinny. Please do not use or recreate this recipe without prior permission.
---
Have you created this meal? Please tag me in your photos on Instagram and you might get featured on my blog. Visit me on Instagram… @Fatgirlskinny__
---
Do you need some support? Are you lacking in inspiration? Join our Facebook page to make new Slimming World friends.