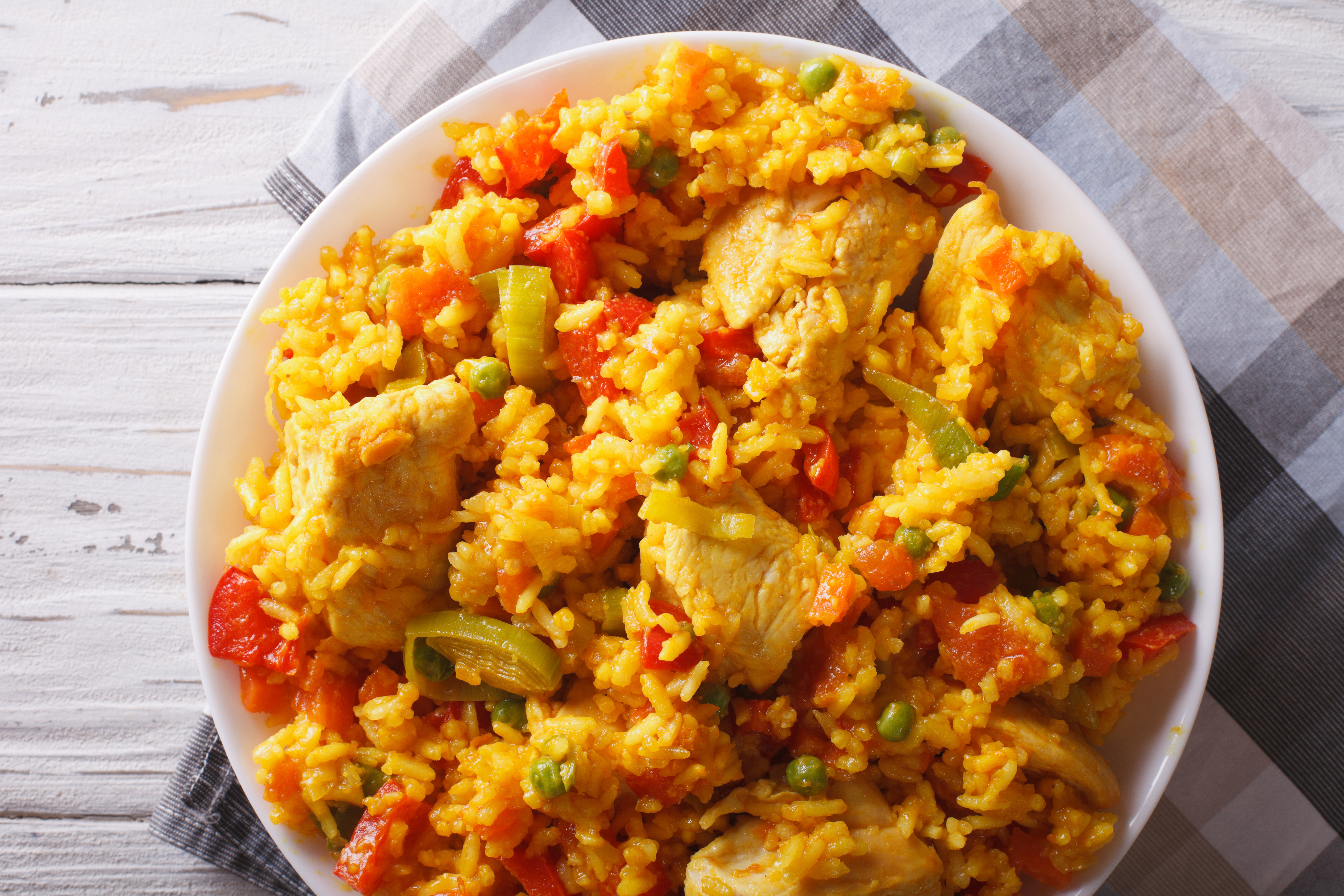 Even though I lived in Spain for 2 years I have never actually ever had a Paella (I know.. shock horror). Since I am not a massive fan of seafood I thought I would give this chicken paella a go and I am glad I did because its rather delicious.
Servings:

3-4 Portions


Syns:

Syn Free
---
Ingredients:
Frylight
1 Medium Sized Onion, Diced
100g Mushrooms, Sliced
450g Chicken Breast, Diced
3 Garlic Cloves, Crushed (or 3 Tsp Crushed Garlic)
3 tsp Smoked Paprika
2 tsp Ground Cumin
1 tsp Turmeric
1/2 tsp Basil
400g Long-Grain Rice
200g Chopped Tomatoes
2 tbsp Tomato Puree
1 Red Pepper (Or any colour you fancy)
750ml Boiling Chicken Stock
100g Frozen Peas (Or you could use sweetcorn)
Salt and Freshly Ground Black Pepper
This recipe works well with a large pan with tight fitting lid.
---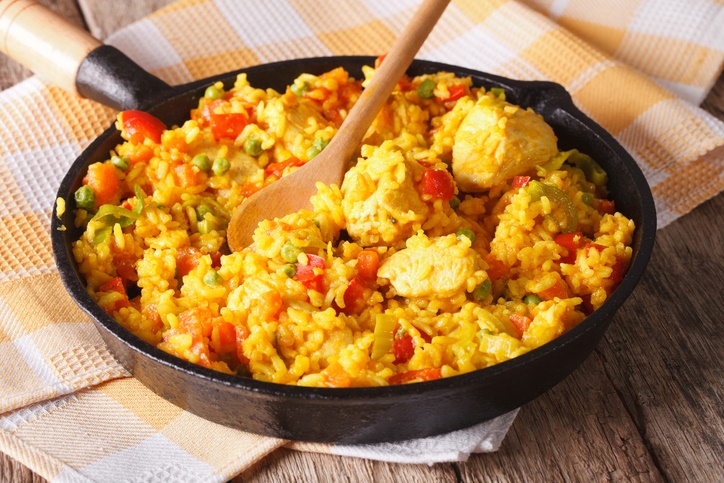 Method:
Spritz a large deep pan with Frylight and add onion, mushrooms, pepper, chicken and garlic. Heat through for 5 minutes.
Add a few tbsp of water and then add all spices and tomato puree. Cook for another 5 minutes.(Covering with a lid if possible)
Add the uncooked rice to the pan and stir ensuring the rice is full covered in the mixture.
Stir in the chopped tomatoes and boiling stock. Cover with a lid and simmer on a low heat for 15 – 20 minutes until rice is cooked..
Add the frozen peas to the mixture and recover. Simmer for a further 5 minutes.
Remove the lid and cook on a higher heat to reduce the liquid for around 10 minutes or until the mixture looks dry.
Stir the mixture and serve.
---
Have you created this meal? Please tag me in your photos on Instagram and you might get featured on my blog. Visit me on Instagram @fatgirlskinny__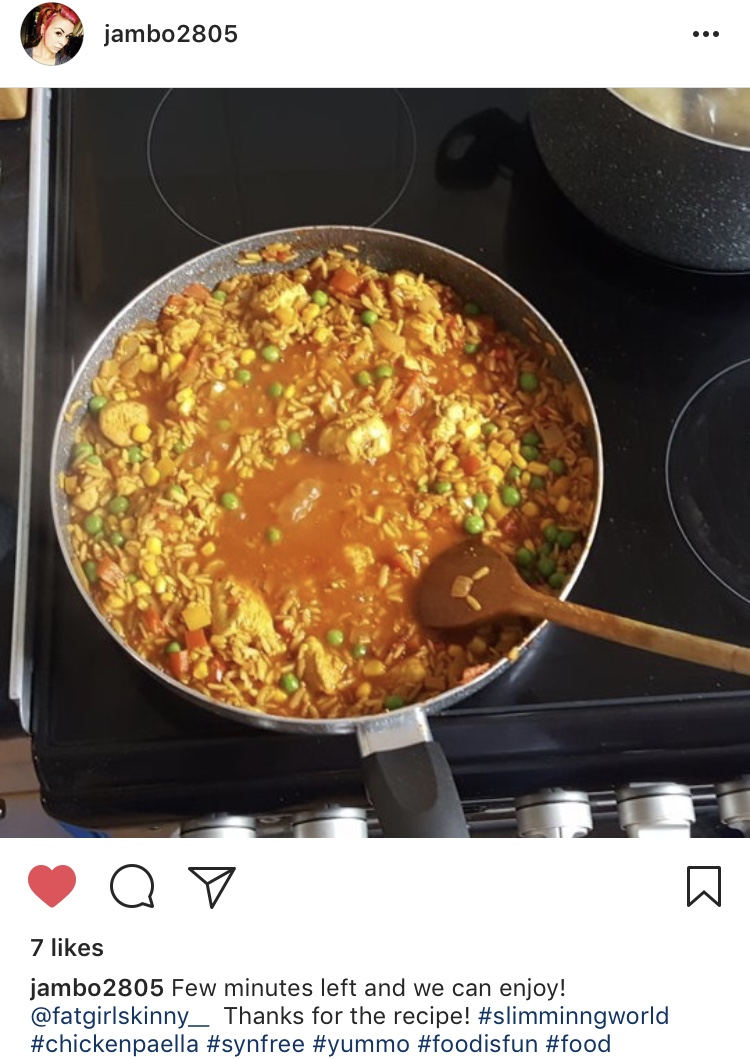 ---
I always cook with Frylight.. only 1 calorie per spray and its completely Syn Free. Don't add fat to your cooking by using any other oils. Always cook with Frylight.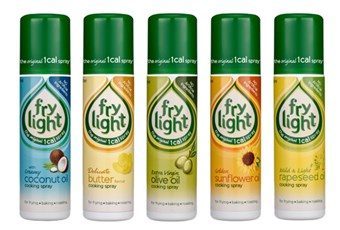 ---
Do you need some support? Are you lacking in inspiration? Join our Facebook page to make new Slimming World friends.