Syn Free Chicken Paella | Slimming World Recipe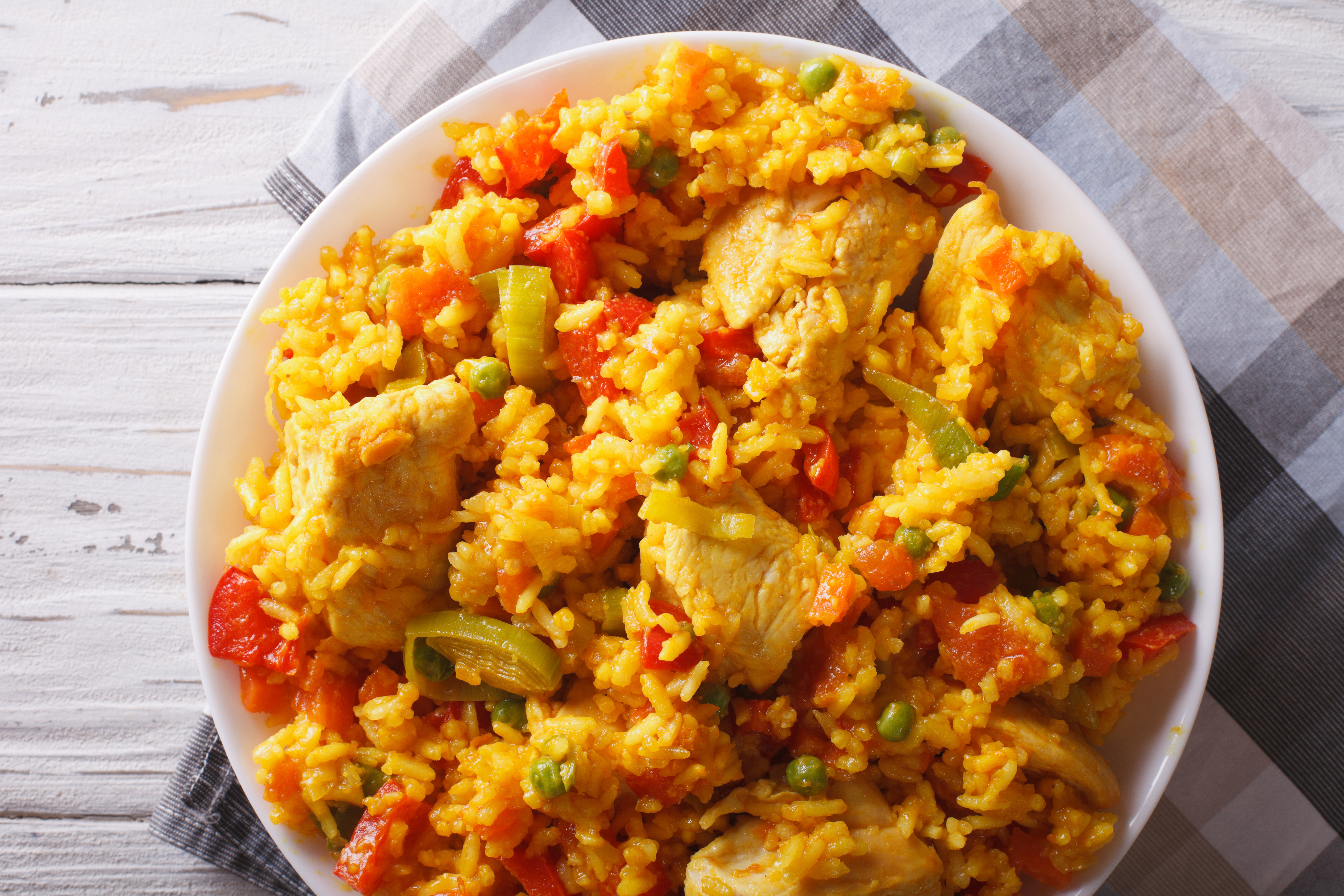 I have been working on this Syn Free Chicken Paella recipe for a little while, and I felt like it was time to share.  Ever since we lived in Spain, I have been wanting to make a proper Paella. But I am not keen on seafood so it always had to be the right chicken recipe.. 
WHAT IS PAELLA?
Paella is a rice dish from Spain, originally from the Valencia region. Paella is named after the word "paelle" which means "pan".
The hardest part about making Paella is stopping the bottom from burning. Just make sure you don't leave it alone and constantly watch and stir often.
SERVINGS:

2 – 3


SYNS:

ZERO

---
INGREDIENTS
Frylight
1 Medium Sized Onion, Diced
100g Mushrooms, Sliced
450g Chicken Breast, Diced
3 Garlic Cloves, Crushed (or 3 Tsp Crushed Garlic)
3 tsp Smoked Paprika
2 tsp Ground Cumin
1 tsp Turmeric
1/2 tsp Basil
400g Long-Grain Rice
200g Chopped Tomatoes
2 tbsp Tomato Puree
1 Red Pepper (Or any colour you fancy)
750ml Boiling Chicken Stock
100g Frozen Peas (Or you could use sweetcorn)
Salt and Freshly Ground Black Pepper
This recipe works well with a large pan with tight fitting lid.
---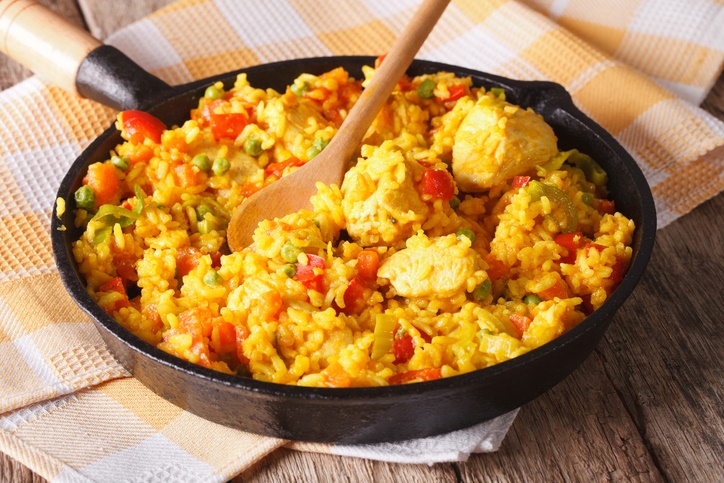 METHOD
Spritz a large deep pan with Frylight and add onion, mushrooms, pepper, chicken and garlic. Heat through for 5 minutes.
Add a few tbsp of water and then add all spices and tomato puree. Cook for another 5 minutes.(Covering with a lid if possible)
Add the uncooked rice to the pan and stir ensuring the rice is full covered in the mixture.
Stir in the chopped tomatoes and boiling stock. Cover with a lid and simmer on a low heat for 15 – 20 minutes until rice is cooked..
Add the frozen peas to the mixture and recover. Simmer for a further 5 minutes.
Remove the lid and cook on a higher heat to reduce the liquid for around 10 minutes or until the mixture looks dry.
Stir the mixture and serve.