Cheese Muffins | Slimming World Recipe
Delicious low fat 2 Syn cheese muffins.. Perfect for Breakfast, Lunch or just a cheeky snack.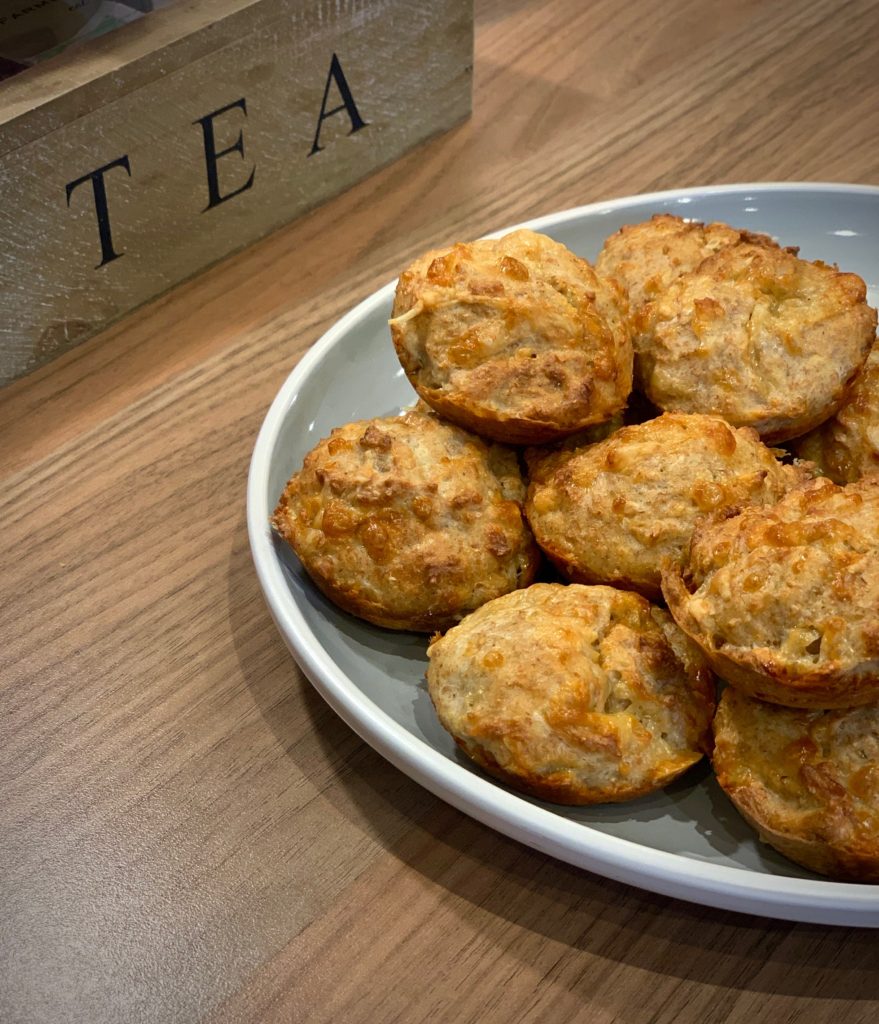 Today I have my baking hat on and I had some leftover Quark in the fridge. One of the questions I receive often is "What can I do with this weird Quark stuff?" Quark is slightly odd but it is amazing for creating sauces and baking too. I was really craving something savoury and cheesy so I have created these bad boys for you to try. They are just 2 Syns each if you allow for your Healthy Extra allowance.
The whole recipe uses 3 Healthy extra A allowances so I will let you divide and eat accordingly. I used 30% less fat Extra Mature cheddar but you are welcome to use the cheese you prefer. The recipe could easily take a little more or less cheese. If you don't use the Muffins as a healthy extra choice please add 1 Syn per muffin.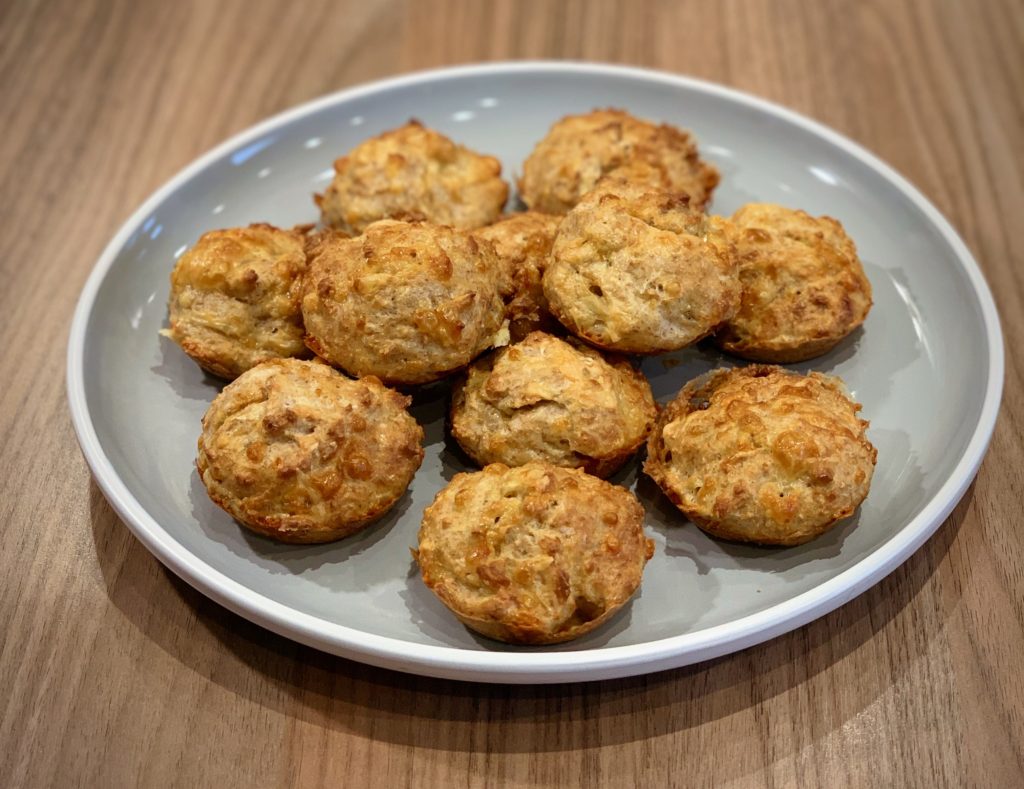 They are very easy to make and only require 1 bowl, 1 muffin tin, ideally an electric hand mixer, kitchen scales and 1 cheese grater.
These muffins will keep for 3 to 4 days in the fridge as long as you keep them in an air tight container. Kept out of the fridge probably 2 days. But I don't think they will be around for very long in this house… These would be a perfect recipe to create for Group taster sessions.
SERVINGS

:

12 Muffins




SYNS

:

2 Syns Per Muffin (Using Healthy Extra)
---
INGREDIENTS
150g Wholemeal Flour
1 Tsp Baking Powder
150g Plain Quark
2 Eggs
120g 30% Reduced Fat Extra Mature Cheese
1/2 Tsp Salt
1/4 Black Pepper
1/2 Tsp Dried Mixed Herbs
1 Heaped Tsp Mustard Powder
Frylight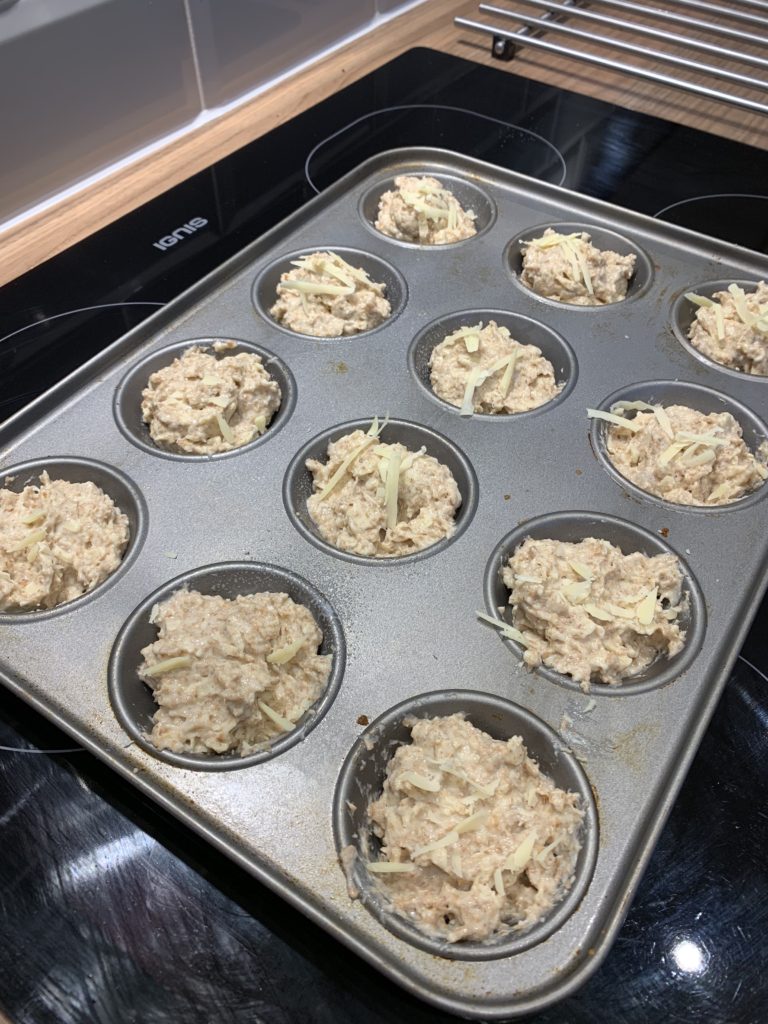 METHOD
Preheat oven to 180c/Gas Mark 3/170c Fan.
Spritz a spray of Frylight into each hole on a muffin tin. This mixture will make 12 muffins.
In a large bowl Flour, Quark, Eggs, Baking Powder, Salt, Black Pepper, Dried mixed herbs and Mustard Powder. Use an electric hand mixer to beat the mixture until firm.
Grate 90% of the cheese into the bowl and use a metal spoon to fold into the mixture.
Use two metal spoons to distribute the mixture into the muffin tin evenly. Grate the remainder of the cheese on top of each muffin.
Place into the oven for 15 – 20 minutes. Use a sharp knife to push into the middle of each muffin. If there is any mixture on the knife they need longer.
Cool on a wire rack or plate before devouring.