The Best Turkey Burger With Cranberry Sauce | Slimming World Recipe
Whether you are looking to avoid red meat or looking for a recipe full of protein. This juicy turkey burger is the perfect way to fulfil both needs. It is simple, easy and quick to make too.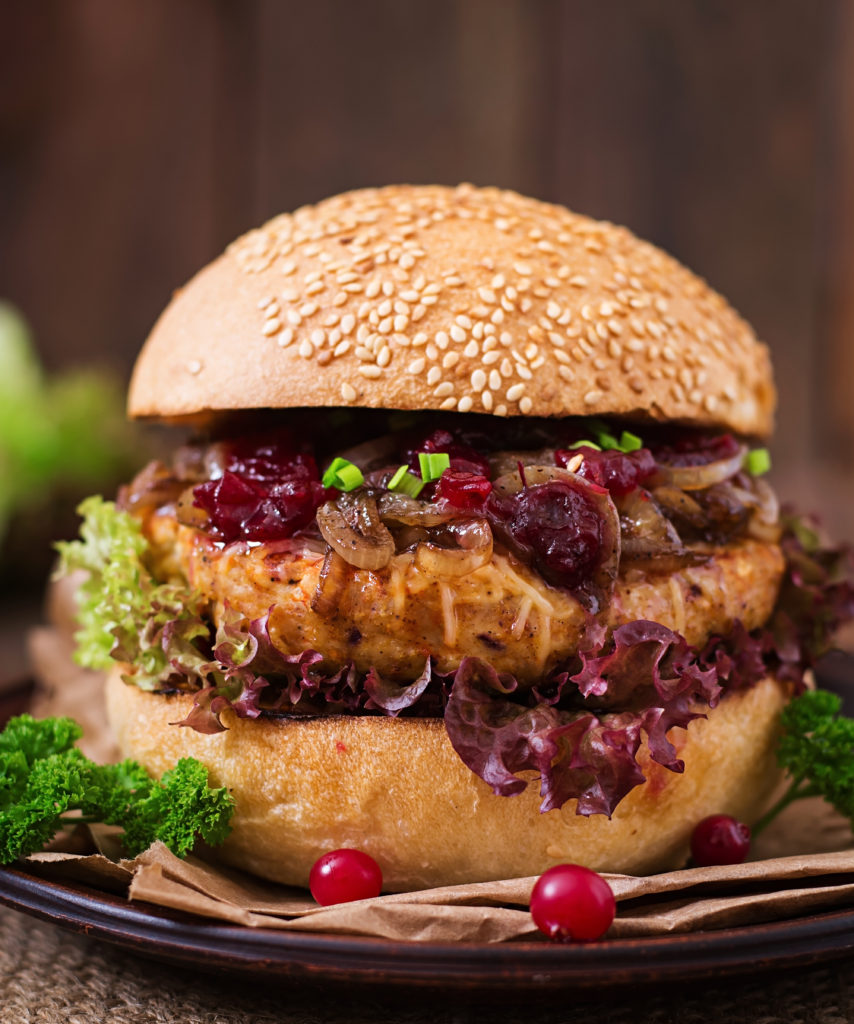 Turkey burgers have the reputation for being notoriously dry.. every one knows that a beef burger is much juicer. But it doesn't have to be that way. My recipe is guaranteed to change your mind with just a few secret ingredients.
My top tips for a Juicy Turkey burger:
Adding some Fat free Greek style yogurt.. (no it's not really that weird!)
Adding an egg to help bind the mixture
After creating the burger patties we will refrigerate them for 2 – 3 hours (so make sure you do your prep in advance)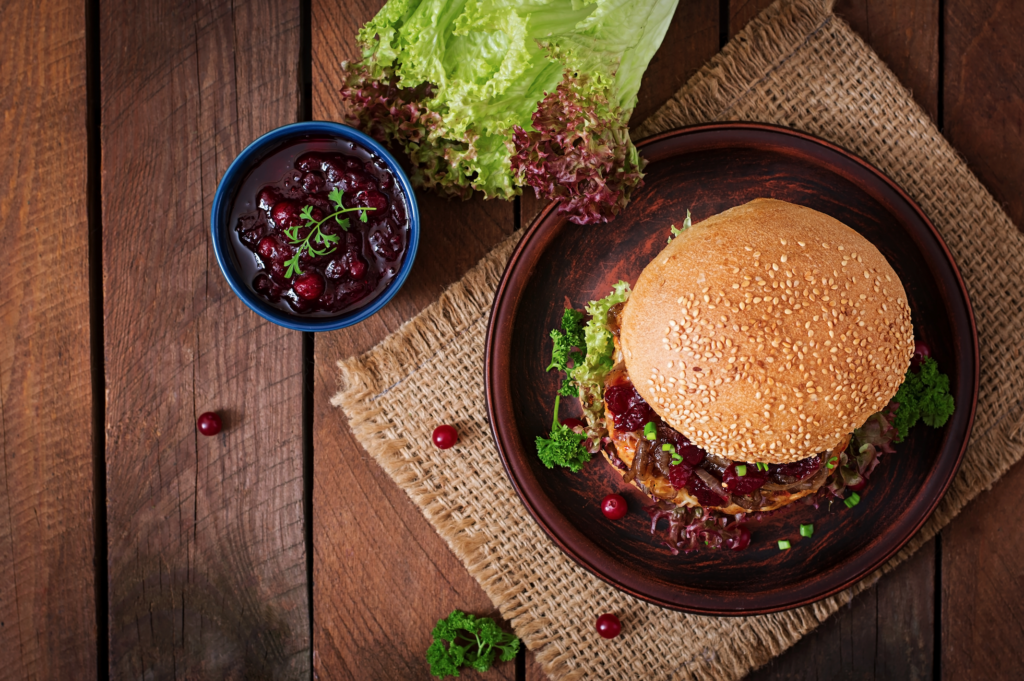 SERVINGS: 2
SYNS: 1.5 Syns Per Serving
---
INGREDIENTS
1 Wholemeal Roll from your Healthy Extra allowance (or Syn a white roll)
250g Lean Turkey Mince 5% Fat
2 Tablespoons Fat Freen Greek Style Yogurt
1 Large Egg
1 Tablespoon Worcestershire Sauce
1 Teaspoon Crushed Garlic Powder (or 1 Clove Crushed)
1 Teaspoon Paprika
1/2 Teaspoon Salt
1/2 Teaspoon Black Pepper
1/2 Teaspoon Mustard Powder
Frylight
1 Red Onion
30g Half Fat Cheese (Taken from Healthy Extra A allowance)
1 Level Tablespoon Cranberry Sauce (1.5 Syns)
Lettuce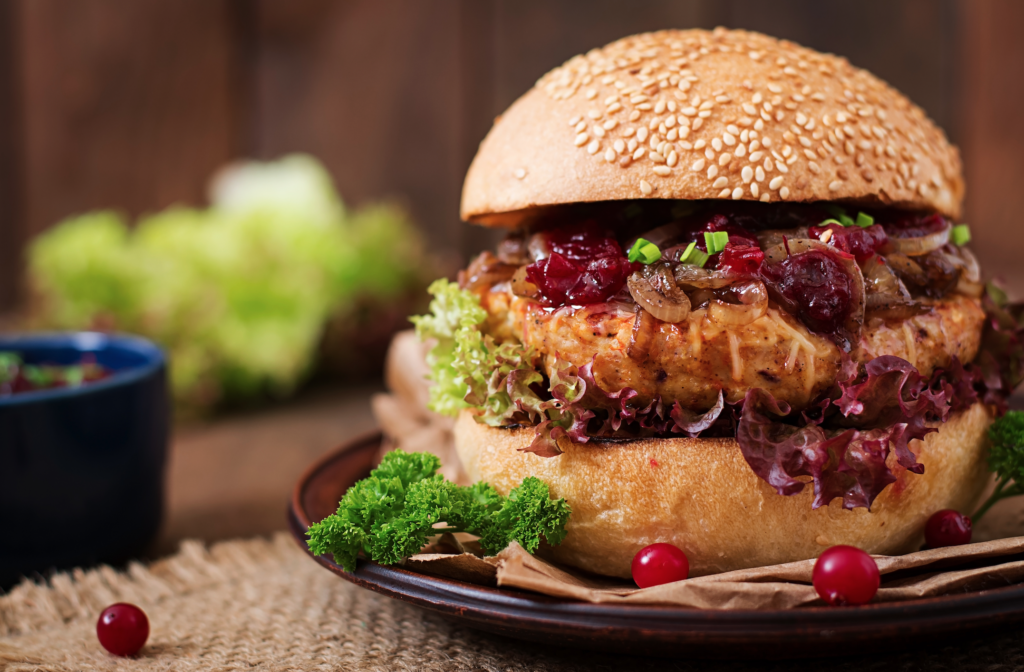 METHOD
Combine Turkey mince, Beaten egg, Yogurt, Worcestershire sauce, Garlic, Paprika, Salt, Pepper and Mustard Powder in a bowl. Don't be afraid to get your hands dirty.
Form the mixture into two burger patties. Place on a plate covered with cling film in the fridge for 2 – 3 hours.
Once they have settled it's time to create your delicious burger.
Finely dice the Red onion, spritz a pan with a little Frylight and add the onion. Cook until soft. Place in a bowl to one side.
Spritz the pan again with Frylight and add your burger patties.
Cook on a medium heat, turning occasionally until cooked through. (10-15 minutes)
Add the onions back into the pan to warm.
Add grated cheese to the top of each burger and allow to melt.
Slice your burger bun, add lettuce, add the burger, top with Cranberry sauce and Red onion. Now enjoy!! 🙂