WIN A SPIRALIZER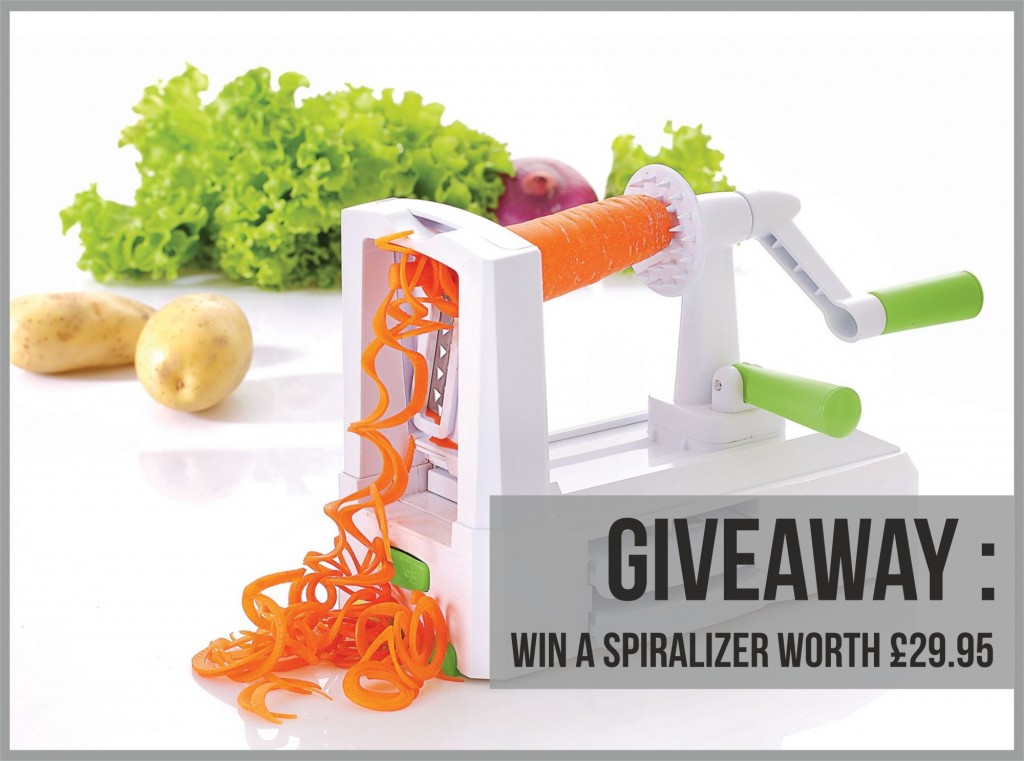 COMPETITION ENDED
Win a Spiralizer worth £29.95
Healthy cooking is minutes away with this efficient slicer. It transforms fruits & vegetables in just a few simple steps into spaghetti, spirals or slices. To use as basis for a vegetable salad, to cook, fry or to garnish your dishes with. Brings out the best in your food and turns everybody into a vegetable fan. Hobby chefs & professionals, they all love it.
These spiralizers are HUGELY popular with Slimming world, weight watchers and other diets right now. As you can spiral carrot, courgette and cucumber to replace spaghetti and pasta in some recipes. I have one of these myself and i use it on a daily basis!
Please enter below: UK residents only please – Ends 16th Feb 2016.
Win a spiralizer – Worth £29.95

Product features that helps :

Less time for boiling or frying
Food nutrition value maintained
Save energy
It can be used for potatoes, carrots, cucumbers, zucchini, cabbage, onions, celery, radish, beetroot, paprika, aubergine, apple & pear. You can also try other items there are no limits to your imagination
It can also handles firm cheese (Like Parmesan) & sausages. Ultra sharp blades & non slip rubber feet guarantee safe working conditions
Cuts slices, thin spirals & thick spirals out of fruit and vegetables
Extremely sharp blades made of stainless steel
Easy way to exchange or change blades non slip rubber feet for safe & secure hold
Easy to clean simply rinse under running water
A great item for your creative kitchen to make healthy yet delightful dishes
Product Details
dishwasher-proof material
blades made of stainless steel
Blades: 1 X Ribbon blade / 1 X Thin Spiral blade / 1 X Thick Spiral blade