Make Your Own 1/2 Syn Jelly Fruit Pots – Re Use Your Hartleys Pots…
Make your own half a syn jelly pots using Hartley's Sugar free sachets and re-using your old plastic pots.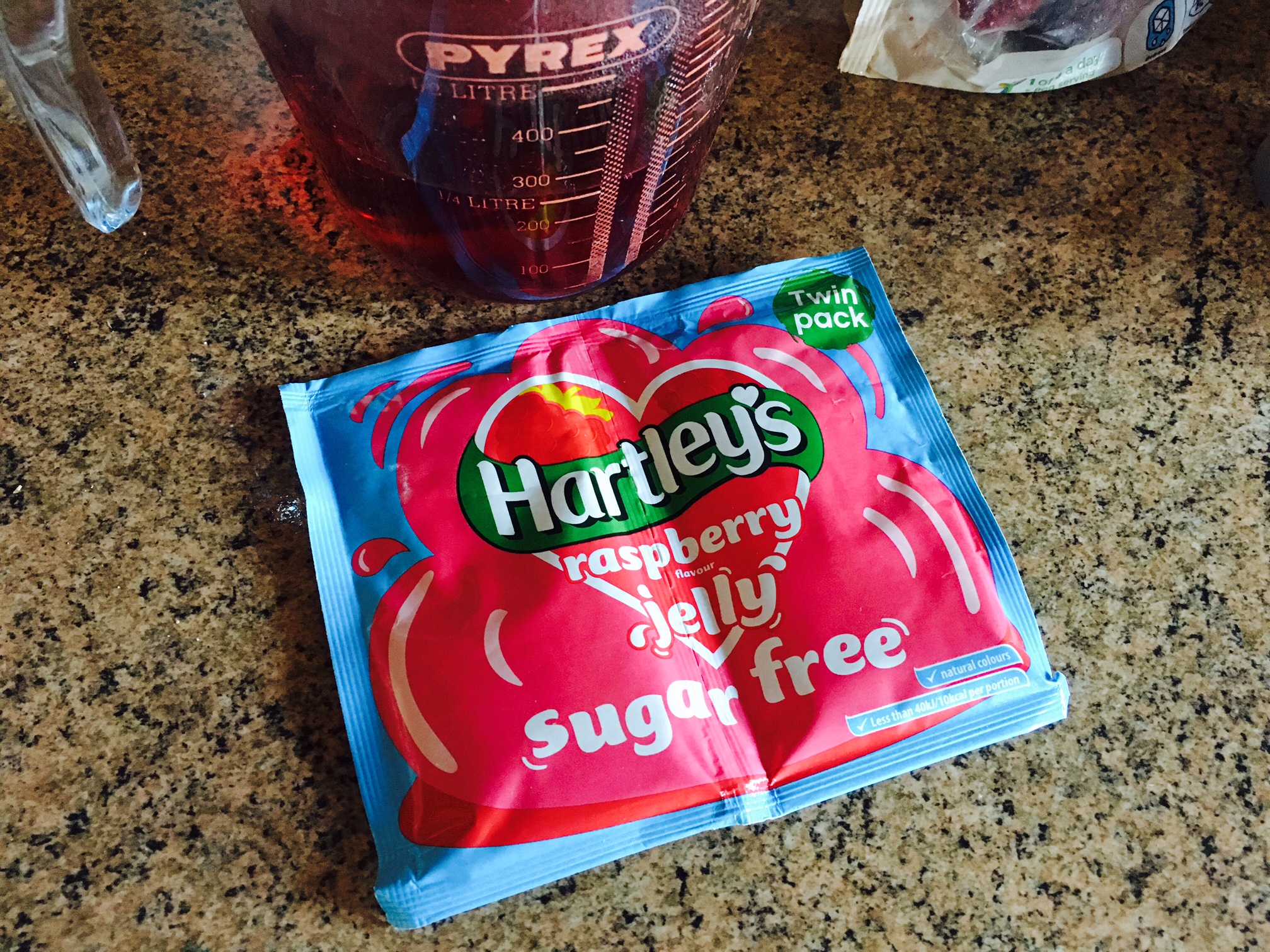 Hey guys,
I don't know about you but I love the Hartleys 10 calorie jelly pots which are just 1/2 a syn on Slimming World but unless they are on offer they are anything up to 70p each. Whereas the make your own packets are around 75p for 2 packets and each packet makes 4 jelly pots!! 
I get a bit bored of just jelly so it's nice to add yogurt, fruit etc… so i make these lovely fruit jelly pots.
Ingredients:
– 1 packet of sugar free Hartleys jelly (choose your own flavour, i used raspberry)
– Frozen mixed fruit
– 1/2 pint of boiling water
– 1/2 pint of cold water



I like to reuse the large Hartley pots but you could use any kind of plastic pot, bowl etc as long as you divide the liquid into 4 equal parts. Ebay do these great jelly pots
Place frozen fruit into the bottom of pots (you can also use fresh fruit but i find it keeps the cost down using frozen).
You can add as much fruit as you fancy.. but the more you add the harder it is for the jelly to set.
Make up your jelly… Pour sachet into a jug or bowl and add 1/2 pint of boiling water. Stir thoroughly and then add 1/2 pint of cold water.


Pour the jelly mixture into the pots and then place into the fridge to set.
You may ask what the benefits are from adding the fruit to your jelly? Well i find that the jelly almost soaks into the fruit as it defrosts and makes it taste fantastic.
Of course if you don't have the time or patience to make your own you can buy the 10 cal Hartleys pots ready to eat 🙂 which are great for "on the go" lunch or snack 🙂
Have you created this recipe?
If so I would love to hear from you. Please feel free to let me know how it went in the comments below and even better if you have photos
please tag me on social media.  
You can follow me on:
Facebook | Instagram | Pinterest | Twitter