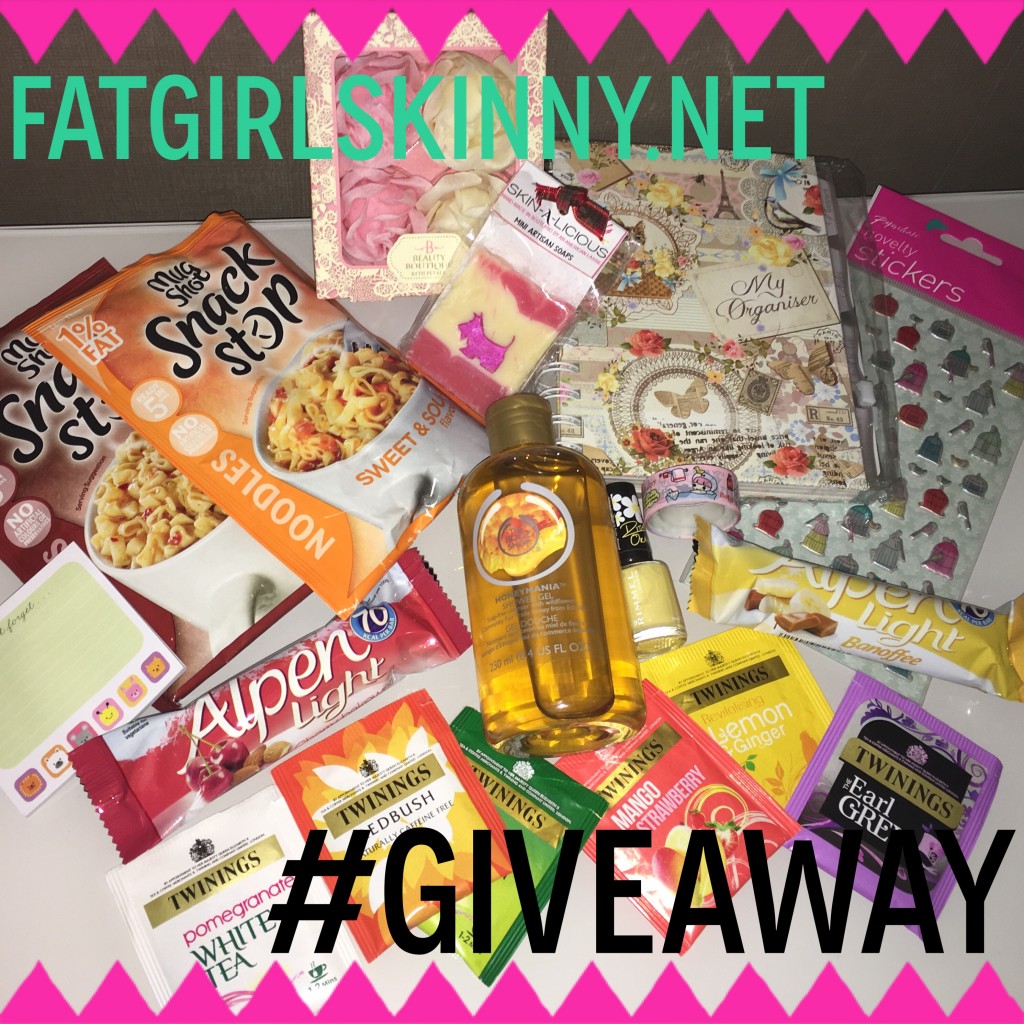 Well hello lovely people.. I have been thinking about doing my first giveaway for my lovely followers for a while now so here we are 🙂
Your chance to win the above little hamper of SW goodies and a few other accessories thrown in.
– 2 Mugshots
– 2 Alpen light bars
– A selection of tea
– 1 Bodyshop body wash
– Authentic scottish soap
– Cute post it paper
– 1 Washi tape
– 1 Sheet of paperchase stickers
– 1 Organiser
– A set of rose soaps
– 1 Rita Ora nailvarnish
Please enter below: UK residents only please – Ends 1st Feb 2016.