Spaghetti Carbonara | Slimming World Friendly Recipe
Savour the Italian Classic, the Slimming World Way: Spaghetti Carbonara
Experience the heartwarming taste of Italy in a healthier, Slimming World-friendly package with our "Spaghetti Carbonara" recipe. If you're on a quest for the rich, creamy indulgence of a classic carbonara without derailing your wellness journey, look no further.
Our Slimming World-friendly recipe carefully balances tradition with health consciousness. We've selected the finest ingredients and refined the preparation to ensure that every forkful of this Italian masterpiece is as delicious as it is nourishing.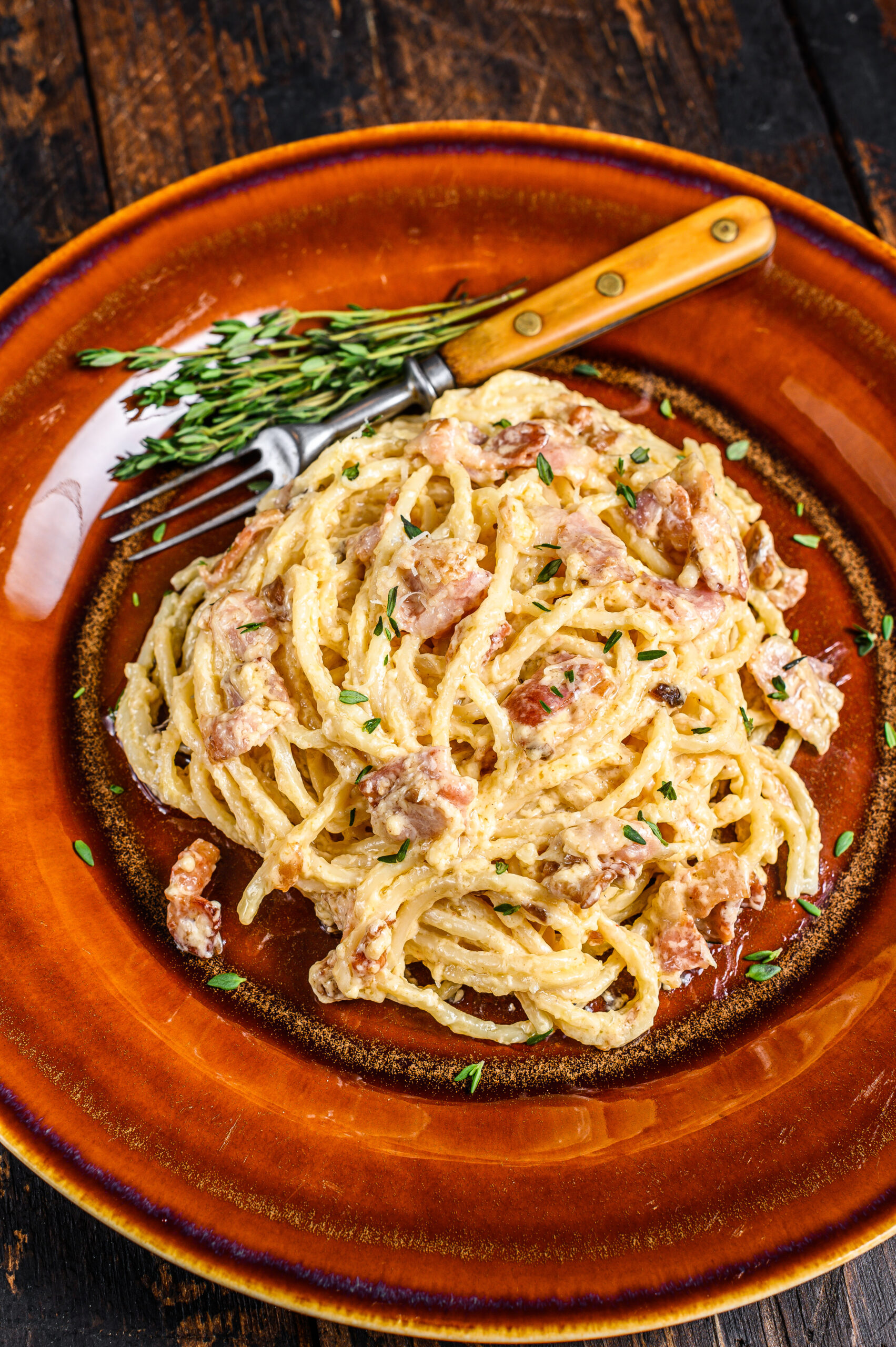 Whether you're a dedicated follower of Slimming World or simply seeking a delectable, figure-friendly pasta dish, our "Spaghetti Carbonara" is designed to elevate your dining experience. Join us as we journey into the heart of Italy through this recipe that proves you can relish the comforting flavors of carbonara while staying firmly on the path to your health and fitness goals. Let's savour this culinary delight together!
Why you'll love this recipe….
It is so creamy
Full of flavour
Really quick and easy to throw together
Perfect for a weeknight
Great for batch cooking
The whole family will love it
Syn free on the Slimming World plan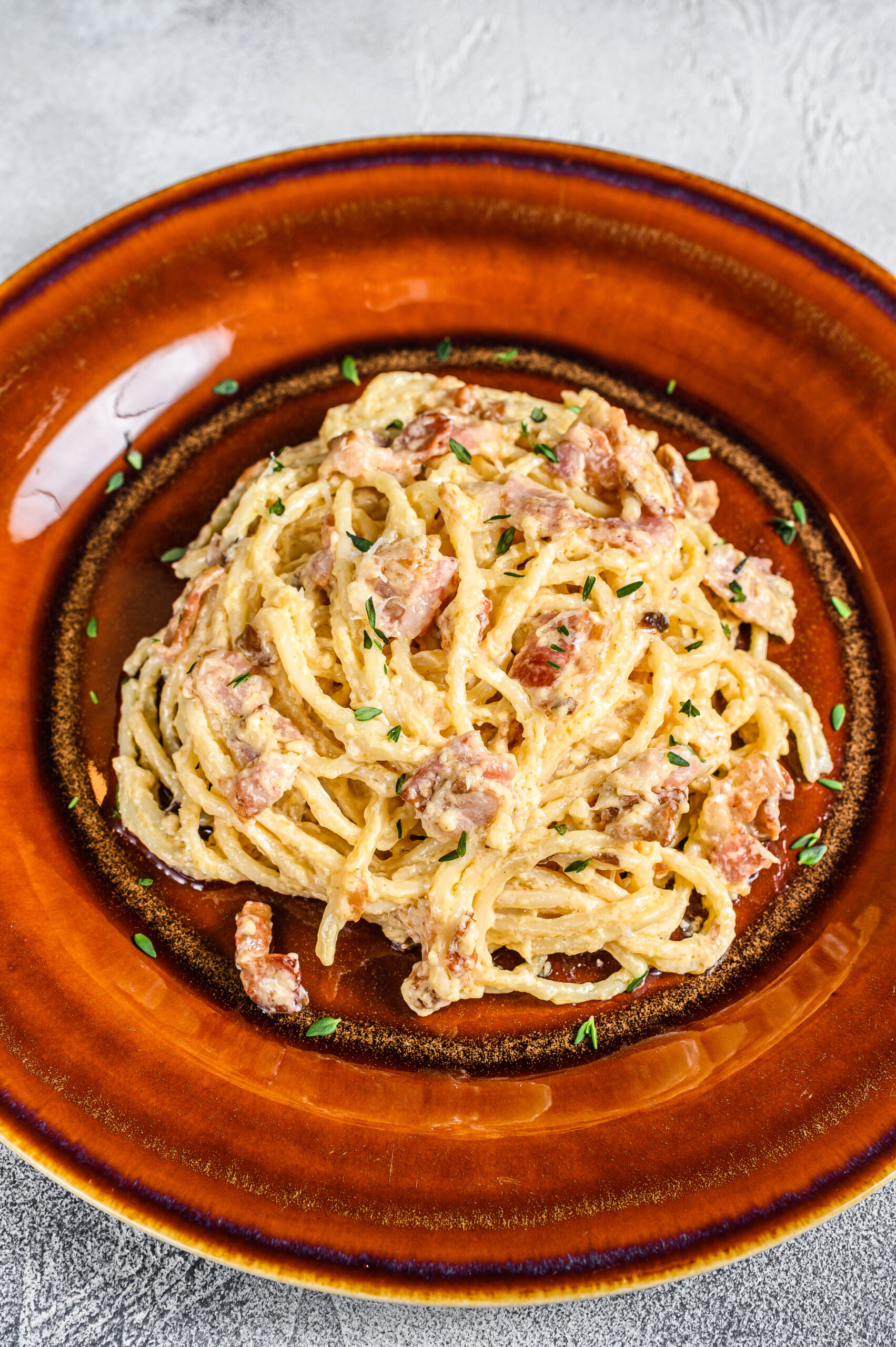 Batch Cook – Storage Information
Fridge: To store, leave the carbonara to completely cool down before placing in an airtight container. Store it in a fridge for up to 3 days. In fact the longer you leave it the better it tastes.
Reheat: Perfect for reheating in the microwave or over the hob.
Freezer: This can be frozen for up to 3 months. Allow to cool, store in a suitable container and remember to thaw before reheating.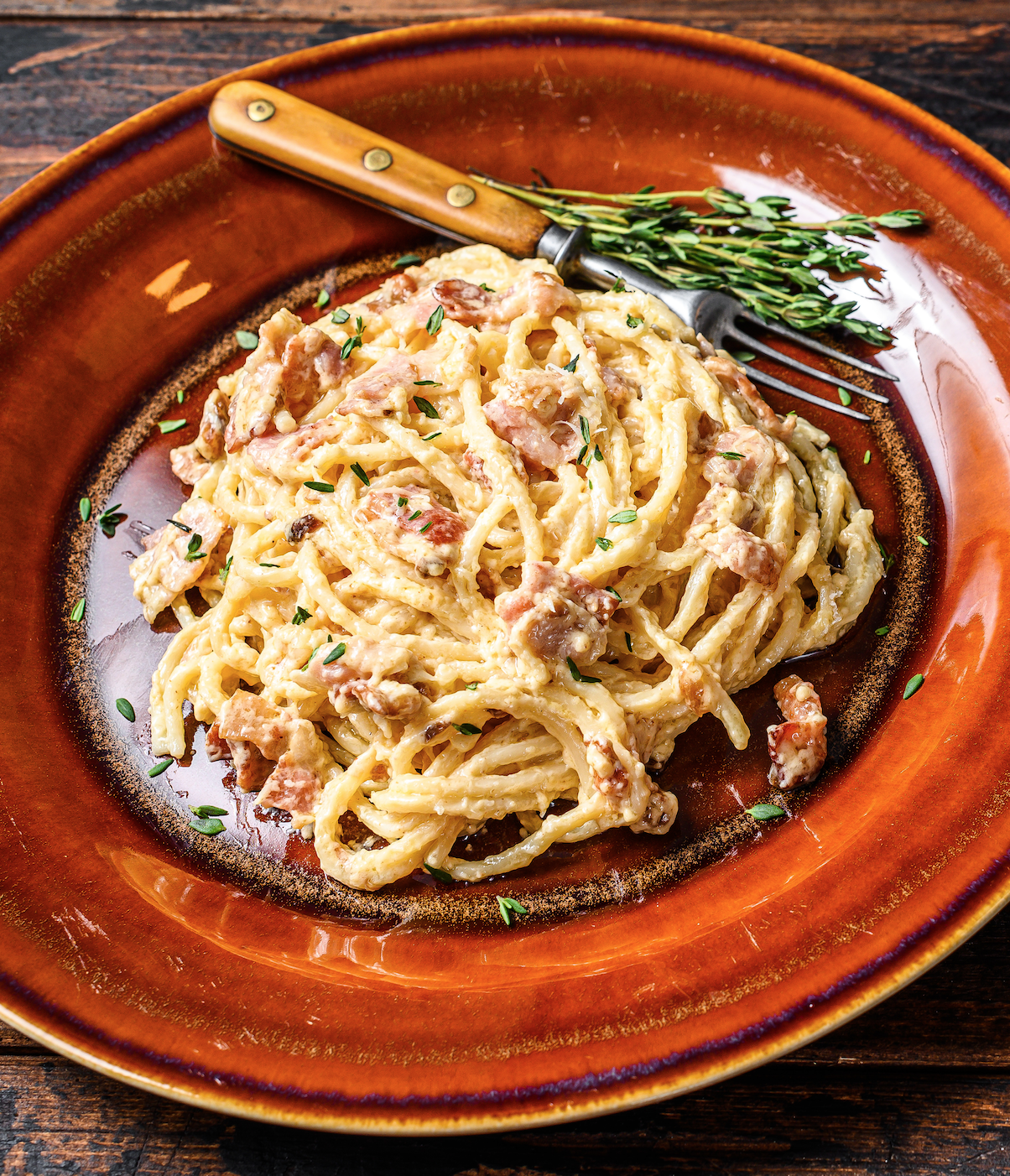 DON'T MISS A SINGLE RECIPE! SIGN UP TO FREE EMAILS BELOW.
Spaghetti Carbonara
Slimming World Syns: Zero [Using two of your Healthy A extra allowance, otherwise this will be approx 7 syns per serving]Weight Watchers Points: Coming SoonCalories: 712 Per Serving
Ingredients
250g

Dried Spaghetti

1

Small Onion

[Peeled, Diced]

6

Bacon Medallions

[Roughly Chopped]

200g

Tinned Lean Ham

[Cubed]

4

Button Mushrooms

[Finely Diced]

1

Garlic Clove

[Crushed]

170g

Soft Light Cheese

[Room temperature]

Salt and Pepper

[To Season]

90g

Parmesan Cheese

[Grated]
Instructions
Cook spaghetti in a pan of salted boiling water as per instructions.

Using a pan over a medium heat, spritz with you choice of low calorie cooking spray. Cook the onion for 2 – 3 minutes.

Add the bacon and cook for a further 2 minutes.

Add ham, mushrooms and garlic. Add a small amount of water if sticking.

Cook for 2 – 3 minutes over a low heat.

Stir in the soft cheese bit by bit over a low heat. Stirring continuously.

Using tongs, put the cooked spaghetti into the pan. [Do not drain, as the pasta water helps to make a creamy sauce]

Keep stirring until everything is cooked and coated. Add salt and pepper to taste.

Serve in dishes and top with parmesan.
Have you created this recipe?
Please let me know how it turned out! Leave a comment below or share a photo on Instagram tagging me at @fatgirlskinny__ and the hashtag #fatgirlskinny.