Nutri-Brex 5 Ways Granola | My Review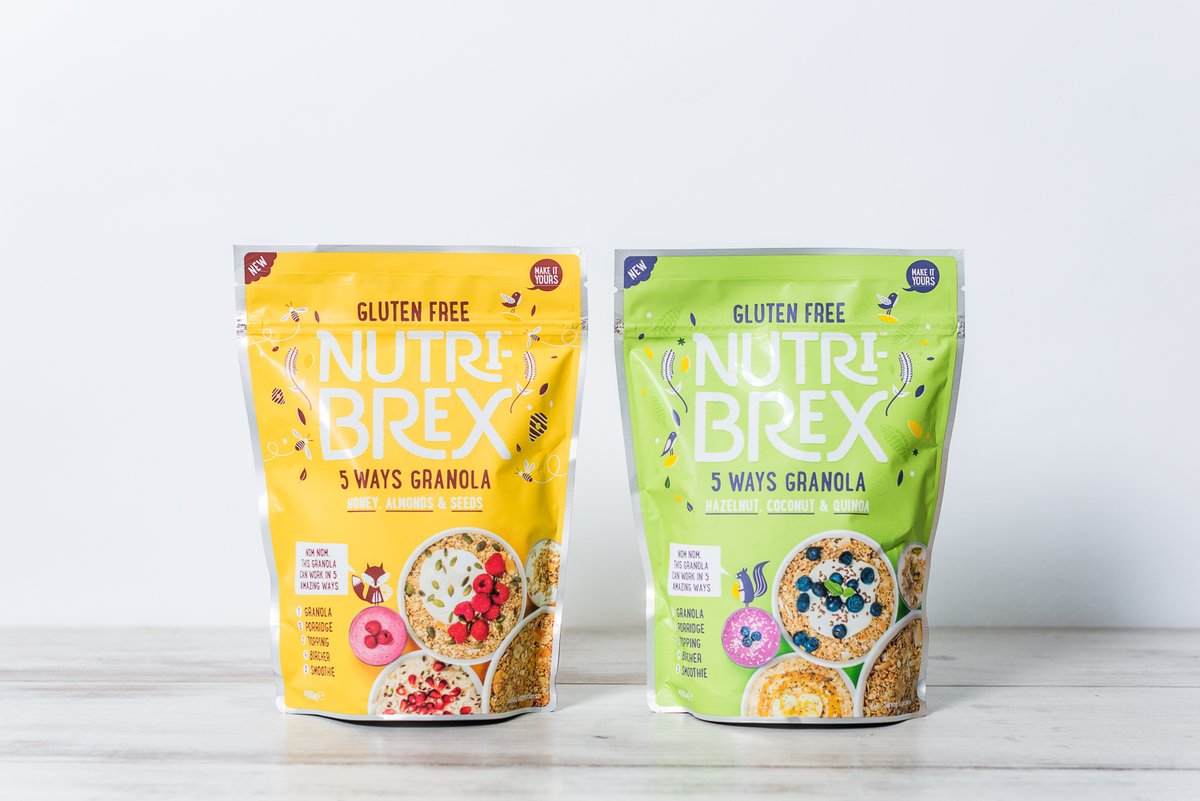 I was recently contacted by the wonderful people over at Nutri-Brex to ask if I would like to sample some of their amazing Gluten Free 5 way granola. Of course I jumped at the chance.. you know how much I love to review products.
25g of Granola is 5 Syns.. I am hoping that Slimming World will review this soon and add it as a Healthy Extra.
A Little Bit About The Nutri-Brex Range



---
Taken from the Nutri-Brex website:
It all began with one mighty pink box.
Fed up with the lack of truly gluten free cereals that could keep tummies happy and bodies healthy, we just went and made one ourselves – Nutri-Brex; the UK's very first gluten free alternative to wheat-based breakfast cereal. Yay!
We didn't stop there though. Before long we'd added our scrummy gluten free Nutri-Brex Coconut & Crispy Rice to the family, as well as two beaut varieties of our versatile 5 Ways Granola. AND NOW, we're thrilled to welcome two varieties of Nutri-Brex Muesli Balls to the family, so that all you busy bees who like to enjoy breakfast on the go, don't have to miss out on all the deliciousness.
You can read more about the range here.
Packaging



---
I was sent two different products to try.
Honey, almonds & seeds. 5 Ways granola and Hazelnut, coconut & quinoa. 5 Ways granola.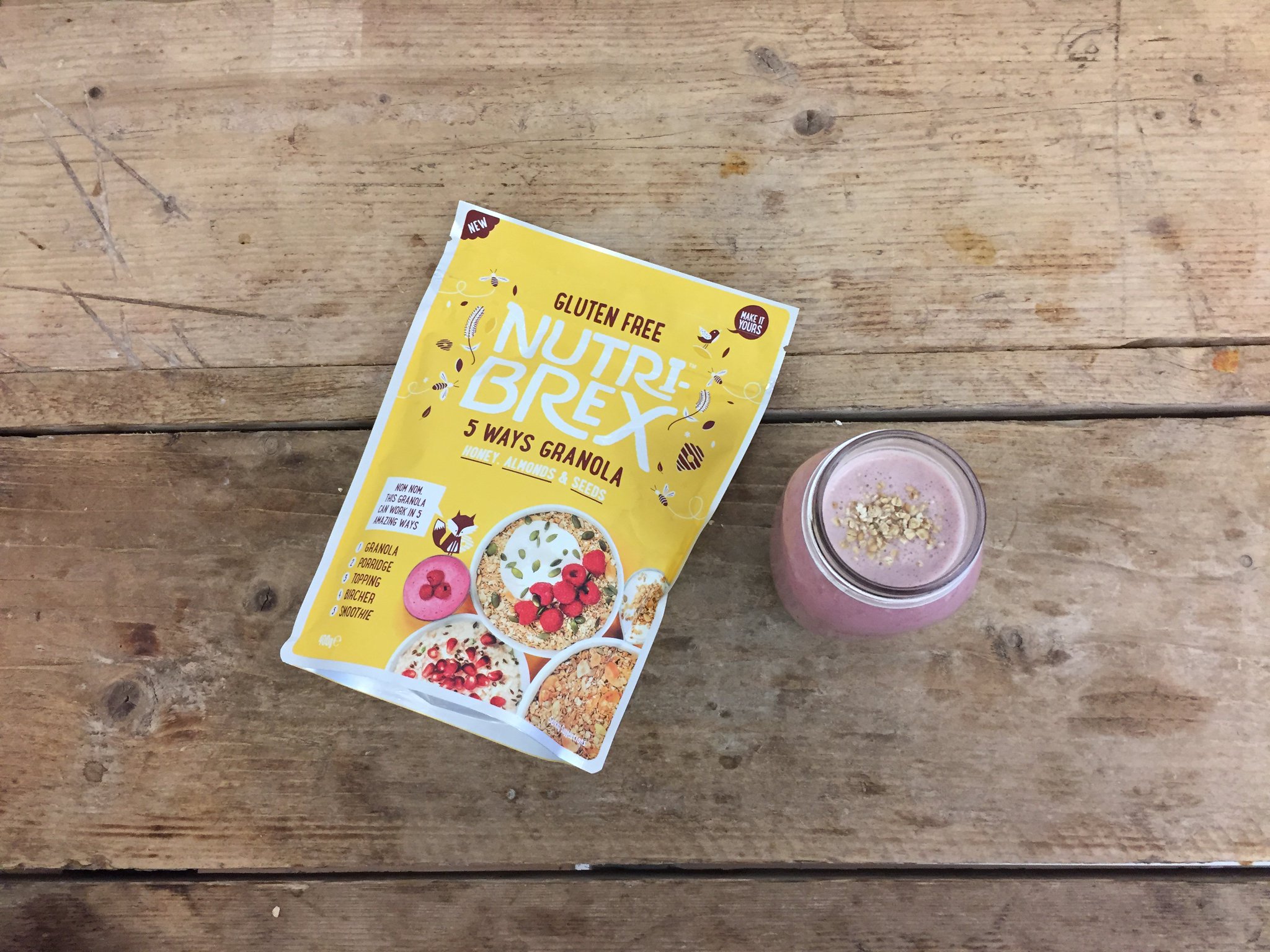 I really love the packaging of these products. They are so modern and colourful.. if I saw these on the shelf I know for a fact they would catch my eye. The reverse of the packaging is also fabulous as it shows all of the ways you can use the granola.
The Taste
---
I am a huge fan of granola but my main problem has always been the high sugar content. Nutri-brex is massively low in sugar.. in fact it only contains 2.6g sugar per serving compared to around 10g sugar in other leading brands.
The taste is delicious.. not too sweet and perfectly crunchy. My favourite choice is Hazelnut, coconut & quinoa.
Ideas For Use
---
I love to sprinkle on top of yogurt and fruit for a crunchy taste. My current favourite is sliced melon, fromage frais and Nutri-brex granola sprinkled on top.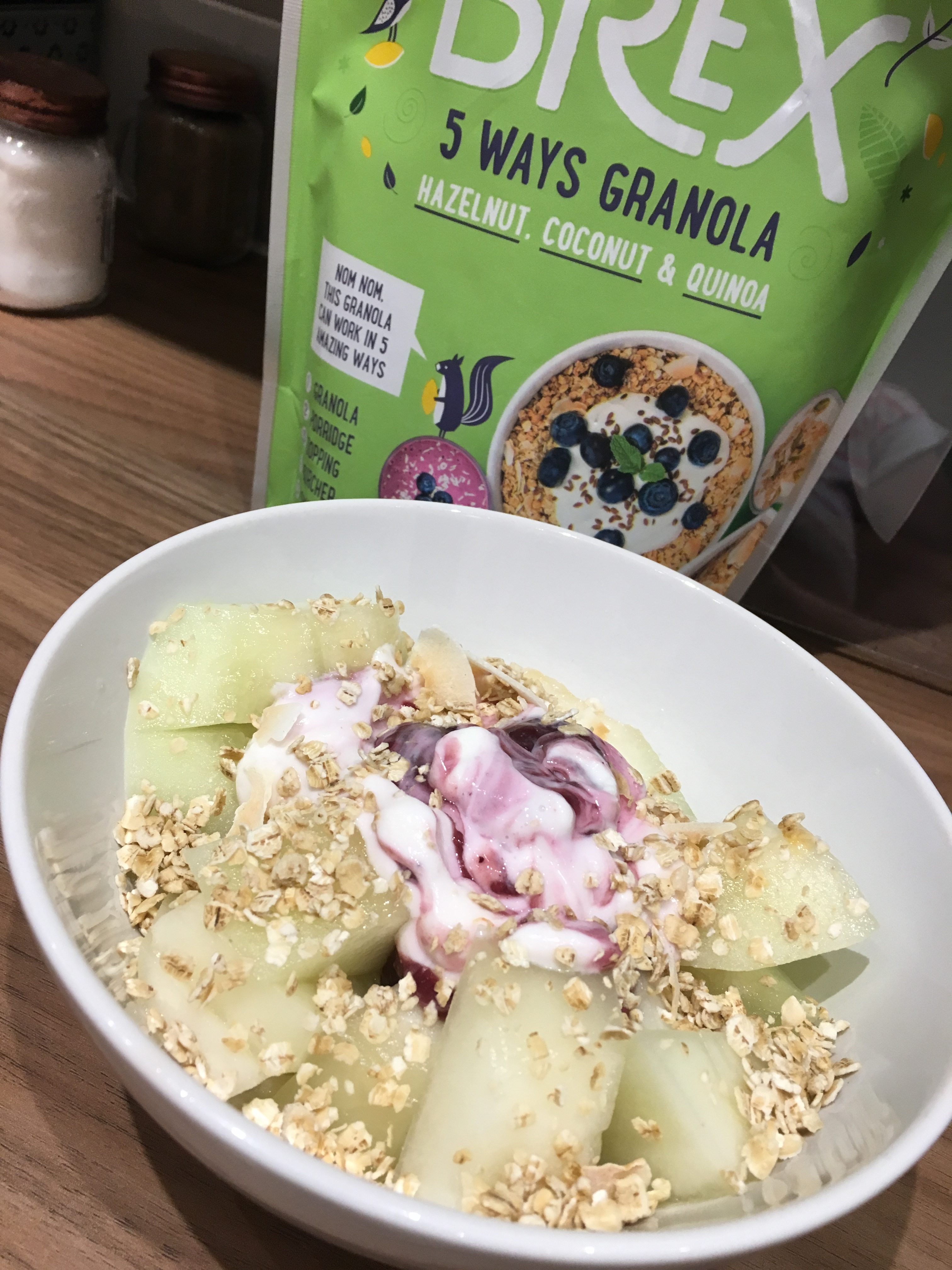 Another favourite is overnight oats. Mix a serving of granola with any Syn free yogurt and fruit. Leave overnight in the fridge for a delicious breakfast treat.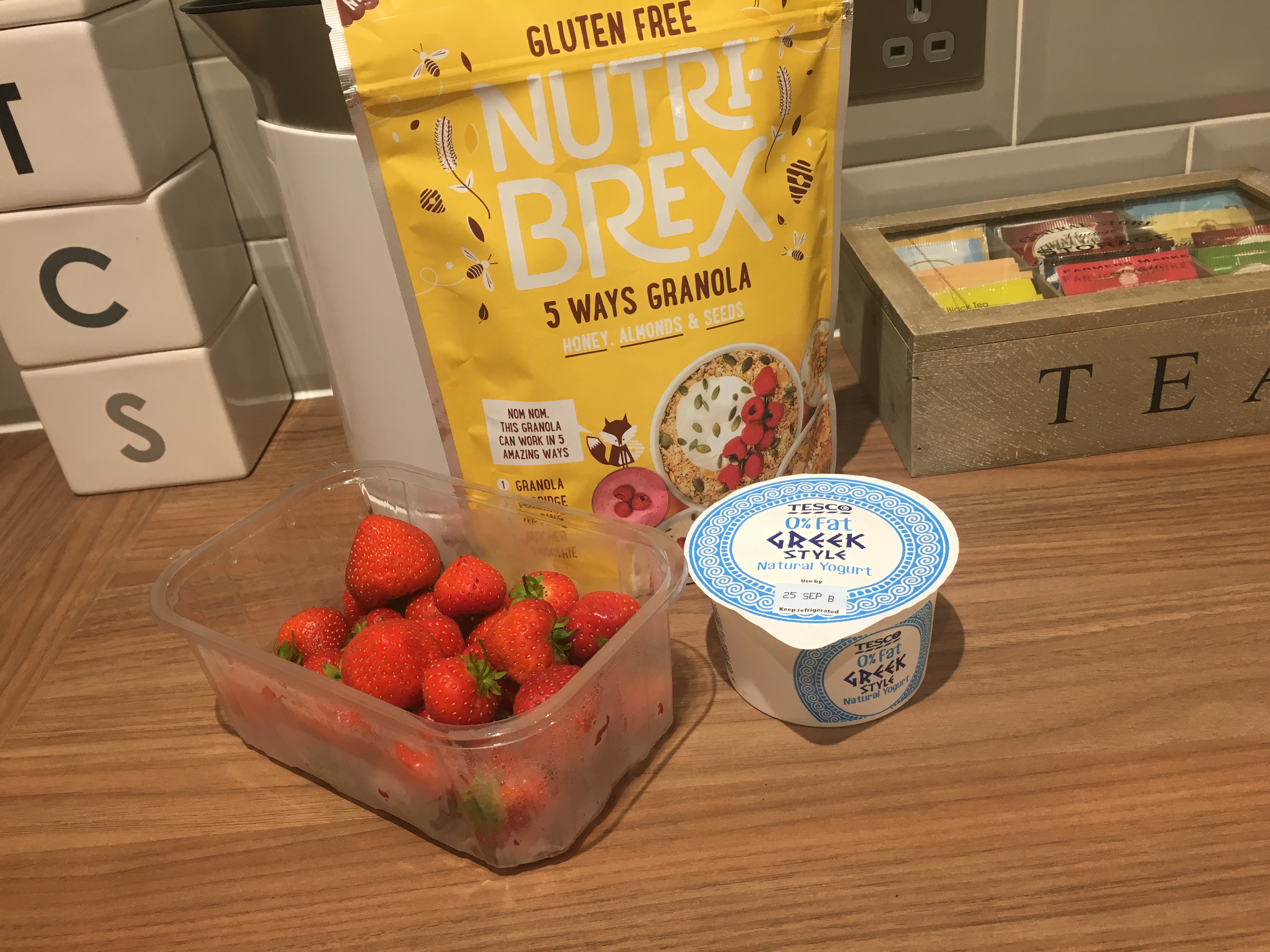 Cost
---
Bags start at £3.49 from the Nutribrex website which I think is a good price compared to some other leading brands.
Where Can I Purchase?
---
From the Nutribrex website here
Follow Nutribrex on Social media

---
---
Fatgirlskinny Rating: 

4.5/5
This is a sponsored post for NutriBrex. I have been paid by NutriBrex.  However I have tried all of the products so all of the opinions remain my own and I was in no way influenced by the company. I am not affiliated or compensated for any orders placed through NutriBrex