SCOTCH EGG | HEALTHY SLIMMING RECIPE
The Scotch Egg, a perfect British snack, on a picnic or even for breakfast! Make with the kids or surprise them by popping it in their lunch box! This unofficial recipe is perfect for any one following Slimming World, Weight Watchers or a calorie controlled diet.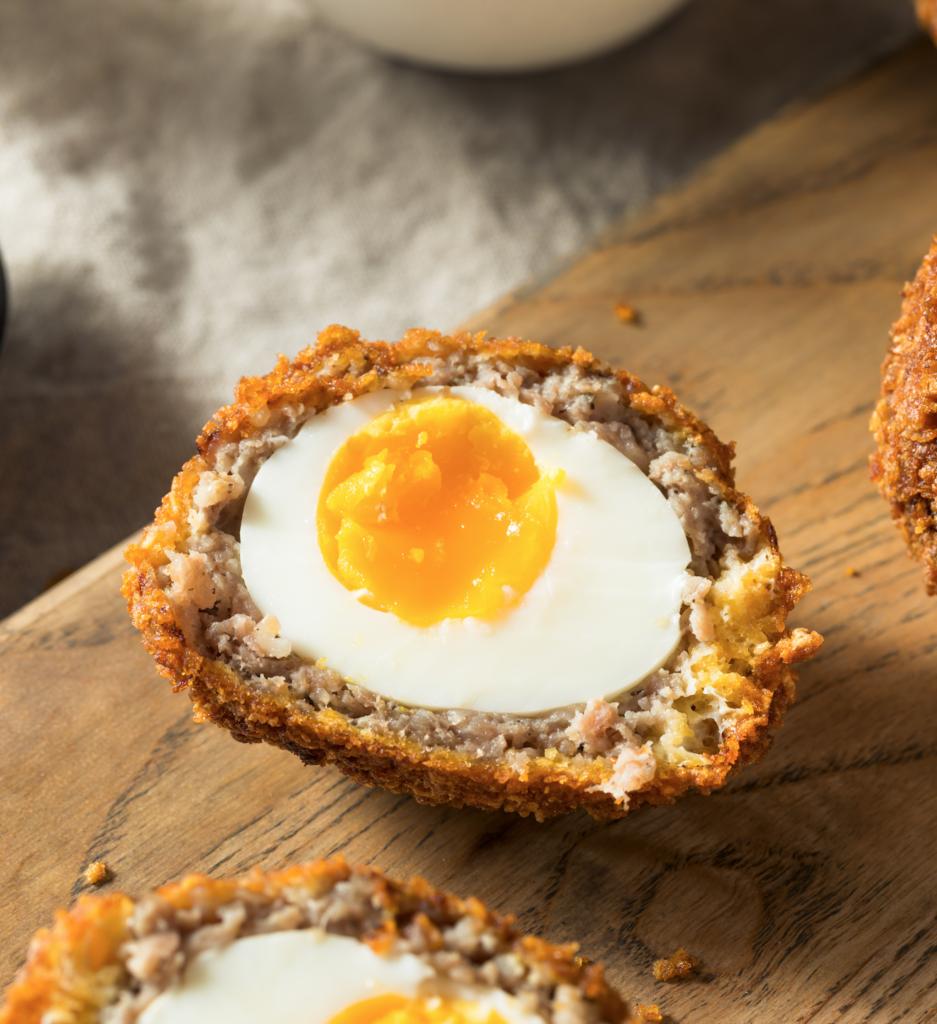 Hello World….
How are you all? If you are new here, welcome to my little space on the internet! Today I would love to talk to you about scotch eggs….
Every country and cuisine has its convenience food: the dish that's so popular that it's in the supermarket, the corner shop, a posh restaurant, the petrol station… so, why would you ever bother making it yourself? For us here in the UK I think that convenience food has to be a Scotch Egg or a Sausage roll right? 
So why am I telling you to make it yourself? Mainly because a shop bought Scotch egg is FULL of calories… and honestly this recipe is much tastier. It will be loved by all of the family and the kids will love joining in with creating too. 

Scotch Eggs can have a million variations but my favourite is this simple pork sausage recipe using Syn Free Slimming World sausages. Coated in crispy breadcrumbs using your Healthy extra B allowance means this recipe can be 100% Syn free*. Scotch Eggs are next level and not at all difficult. Give these a try now!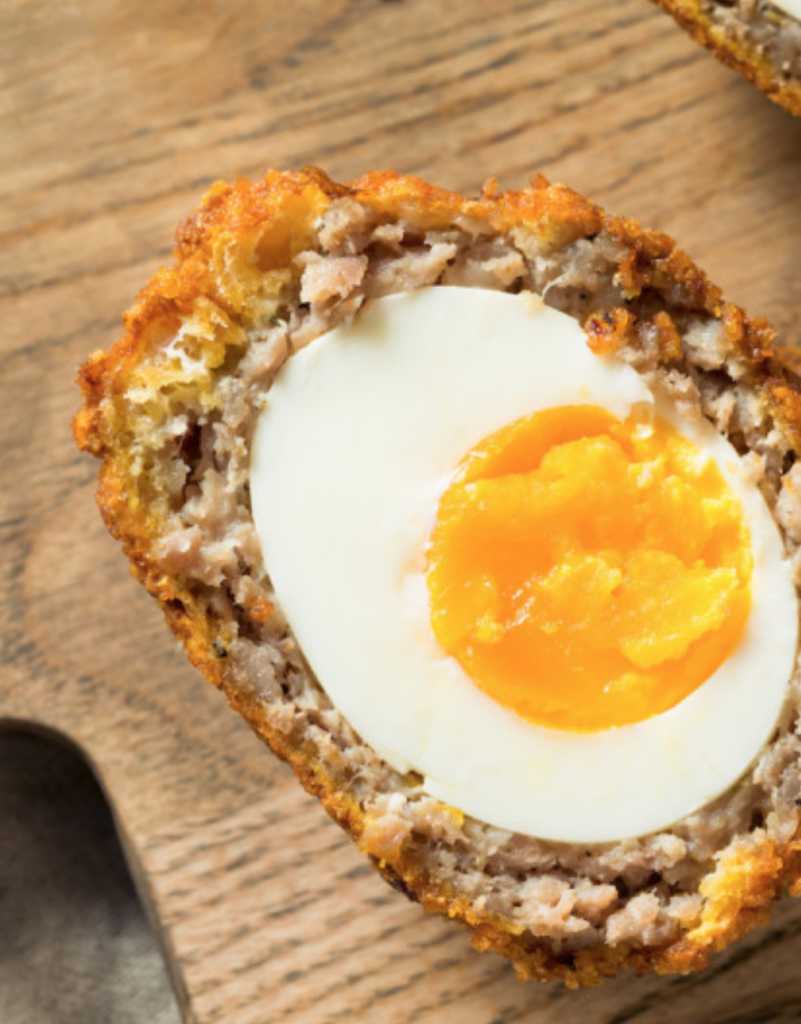 This Scotch Egg recipe has got to be the best ever! If you've only ever eaten shop bought Scotch Eggs, then be prepared to be pleasantly surprised at these delicious homemade ones. They taste nothing like the shop bought scotch eggs, which, I often find, taste synthetic, with an overwhelming taste of salt in the sausage layer. Often the eggs can be so hard that they are almost "chewy" too… You certainly won't find that here if you follow the recipe correctly.
You don't need anything fancy to create this recipe.. other than some Syn free Slimming World sausages available in Iceland.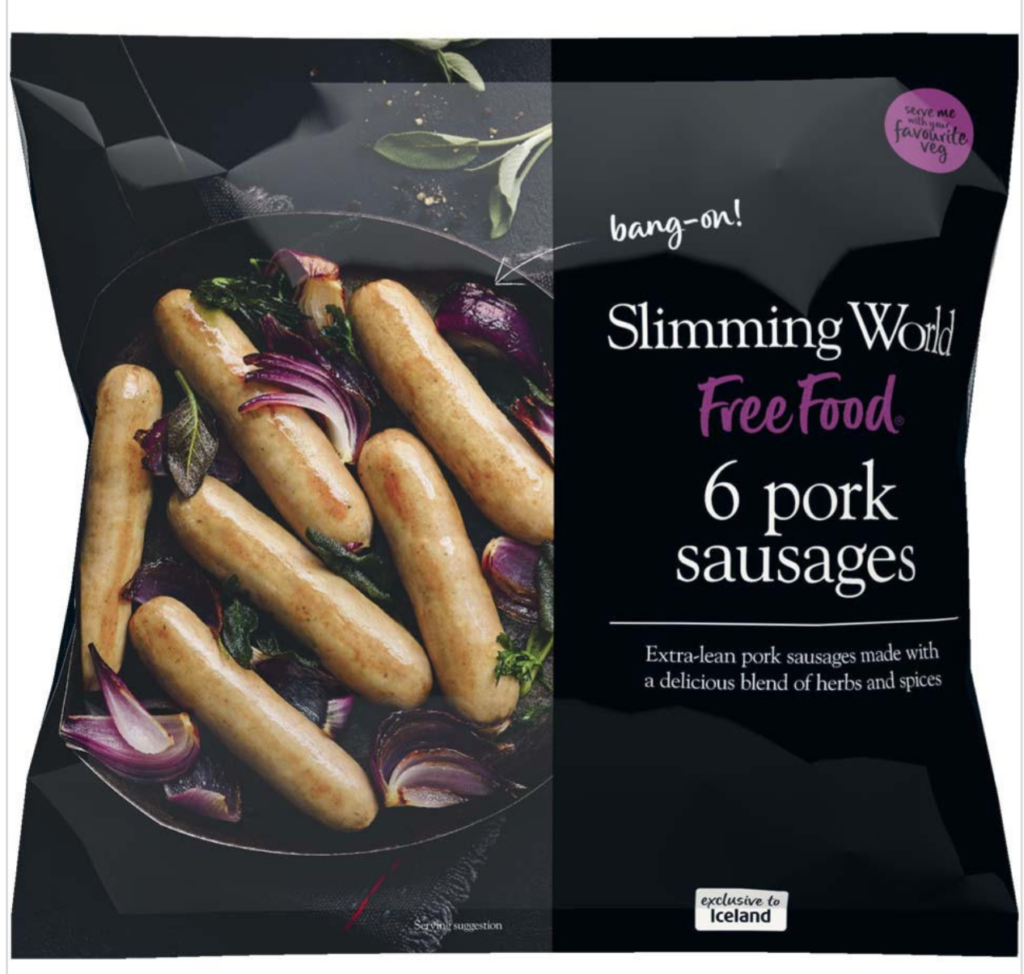 Don't get me wrong.. these are absolutely not the best sausages around.. but because we are basically mashing them up and using them as a coating they actually work really well.
WHY IS THIS RECIPE SO GOOD?
Tasty
Easy to make
The whole family will love them
Syn free*
Low in salt
Healthy alternative
Uses Healthy extra B
IS THIS RECIPE SLIMMING WORLD FRIENDLY?
Absolutely!! Remember to use Slimming World sausages from Iceland and take the breadcrumbs from your Healthy extra B allowance and you are ready to go! 
Syn Free Scotch Eggs
Slimming World Syns: Zero (Using Healthy Extra B)*Weight Watchers: Coming SoonCalories: Coming Soon
Ingredients
60g

Wholemeal Bread

4

Eggs

(Hard boiled to your taste)

720g (2 packs)

Slimming World Sausages

(Defrosted)

3

Eggs

(Beaten)

1

tsp

Mustard Powder

1

tsp

Dried Parsley

1

tsp

Mixed Herbs

½

tsp

Paprika

¼

tsp

Smoked Paprika

Pinch

Salt

Pinch

Pepper

Frylight
Instructions
Remove the skin from the sausages, you may find this easier to do when still frozen by dipping in boiling water.

Boil 4 eggs for 5 – 6 minutes. Place into cold water after their cooking time has passed.

Using a food processor blitz the bread into crumbs. Place into a bowl, add Mustard powder, Paprika, Smoked Paprika, Salt and Pepper, mix together and then put to one side.

Mash the sausage meat using a potato masher or food blender. Place into a bowl and add the Parsley and mixed herbs, use your hands to combine. Divide into 4 potions and place to one side.

Preheat oven to 200c/180c Fan/Gas mark 6.

Beat 3 eggs in a small bowl and place to one side.

Take your first portion of sausage meat, flatten in your hands, dip your first boiled egg into the beaten egg and then wrap the sausage meat around the egg until it is fully covered. Repeat with the remaining 3 eggs.

Spritz a baking pan with Frylight.

Dip each scotch egg into the beaten egg again and then roll in the bread crumbs until completley covered. Place each scotch egg onto the pan and spray with Frylight.

Place into the oven for 20/25 minutes. Serve when golden brown.
Notes
*Slimming World Syns and Weight Watchers Points are all approximate and estimated by the fatgirlskinny.net team. They have not been verified by an official source
Have you created this recipe?
Please let me know how it turned out! Leave a comment below or share a photo on Instagram tagging me at @fatgirlskinny__ and the hashtag #fatgirlskinny.