These breakfast potatoes are the perfect Syn free accompaniment to a full English.. try topping with a delicious poached egg.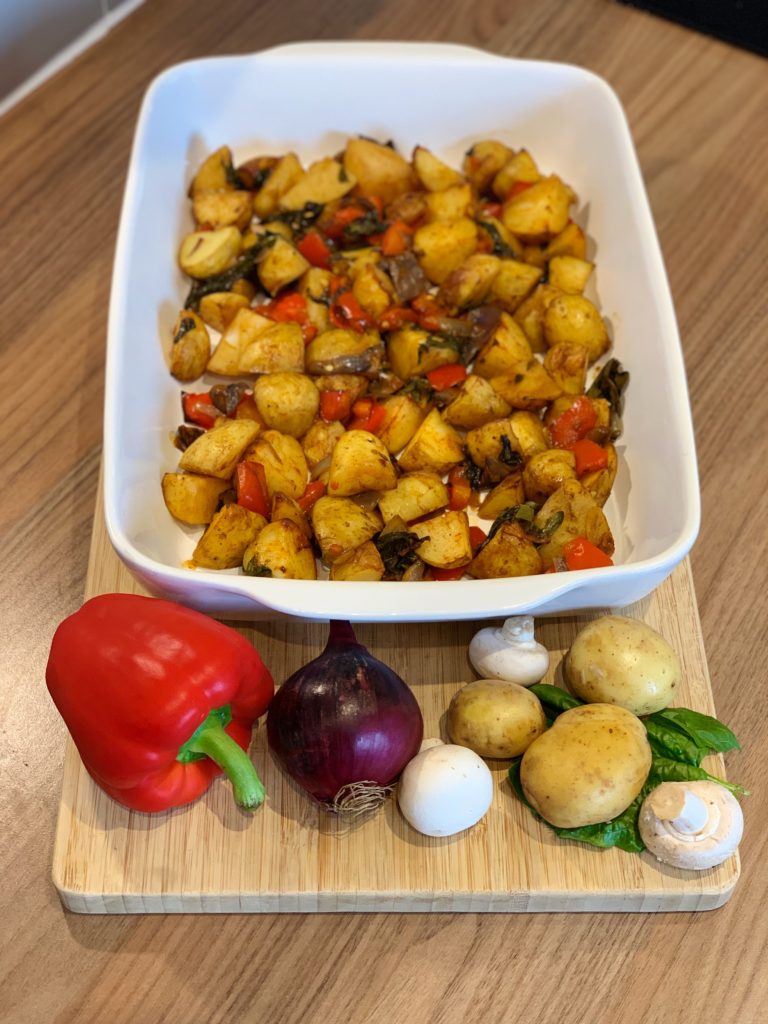 Hello my lovelies how are you all? Remember the Cornish New Potatoes I told you about last week? Well I am here with my second recipe "Breakfast potatoes" as promised.. I am very slighty addicted to these now, they are absolutely delicious.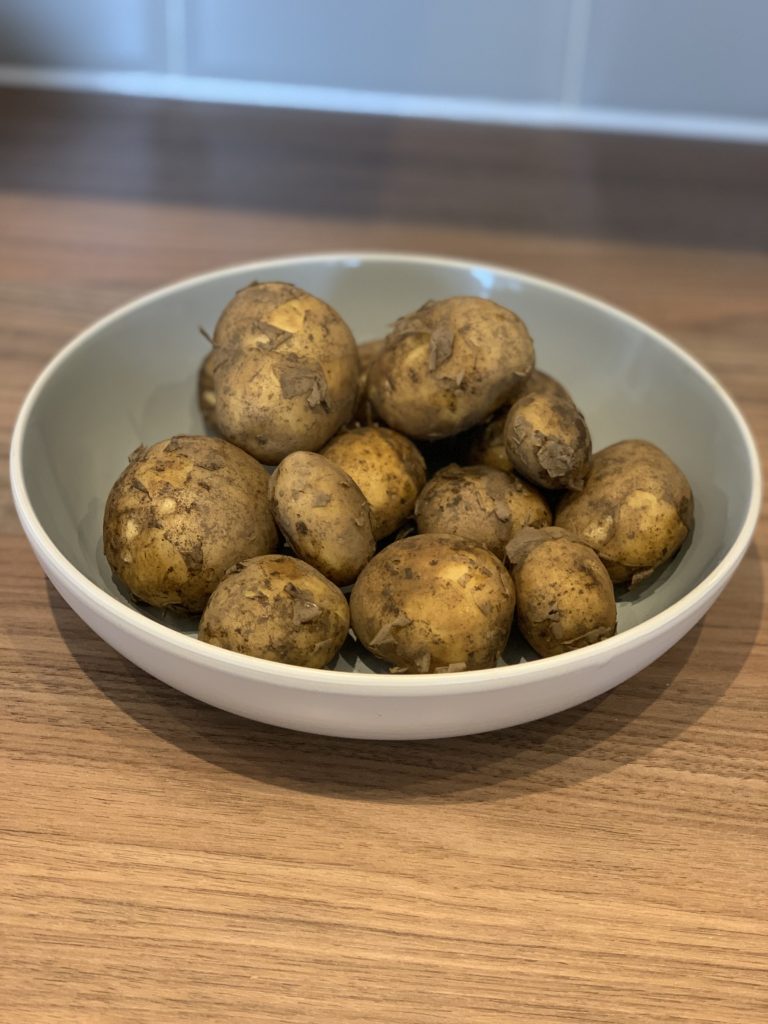 As I mentioned in my last post the Cornish New Potatoes are seasonal and only available in Tesco stores between June – August. As the weather heats up and the potatoes reach the right size the Cornish New Potato becomes more readily available in stores.
The thing I love most about these potatoes is how "home grown" they feel and how soft the skin is. There is absolutely no need to peel these spuds first.
To find out more information about the Cornish New Potato please visit the Seasonal Spud website where you can also find other recipes which can easily be adapted to Slimming World.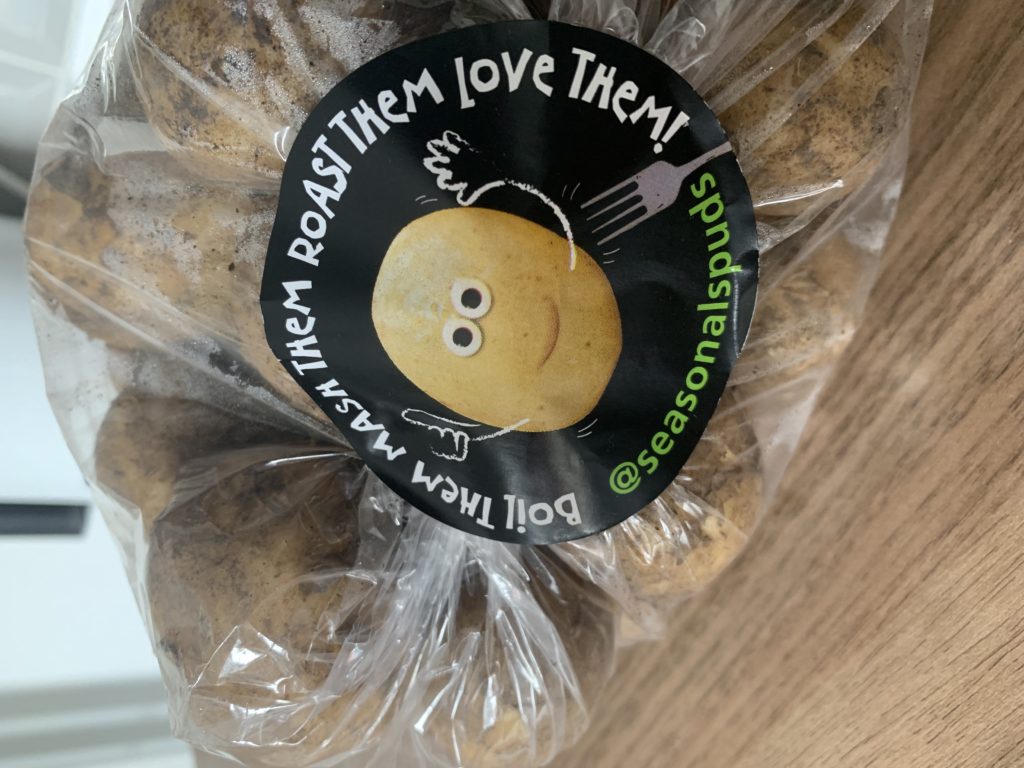 I LOVE breakfast.. they are right it really is the best meal of the day.. (who is "they'? Have you ever wondered that? haha). I could happily eat a HUGE breakfast and not eat for the rest of the day. One of the things I love for breakfast is a full English and this has to include some kind of potato for me. I love hash browns but they can have a high fat content. Which makes these breakfast potatoes perfect as they are low in fat, Syn free and not forgetting vegetarian!
This is a quick and easy no-fuss, no-mess recipe which is ready in 50 minutes. Also there is no need to stop at breakfast these would also be perfect with your Sunday roast.
Don't worry about the amount of potatoes this recipe makes. They can be stored in the fridge for upto 3 days and reheated in the microwave. Also suitable for freezing for upto 1 month. (Remember to defrost thoroughly before heating).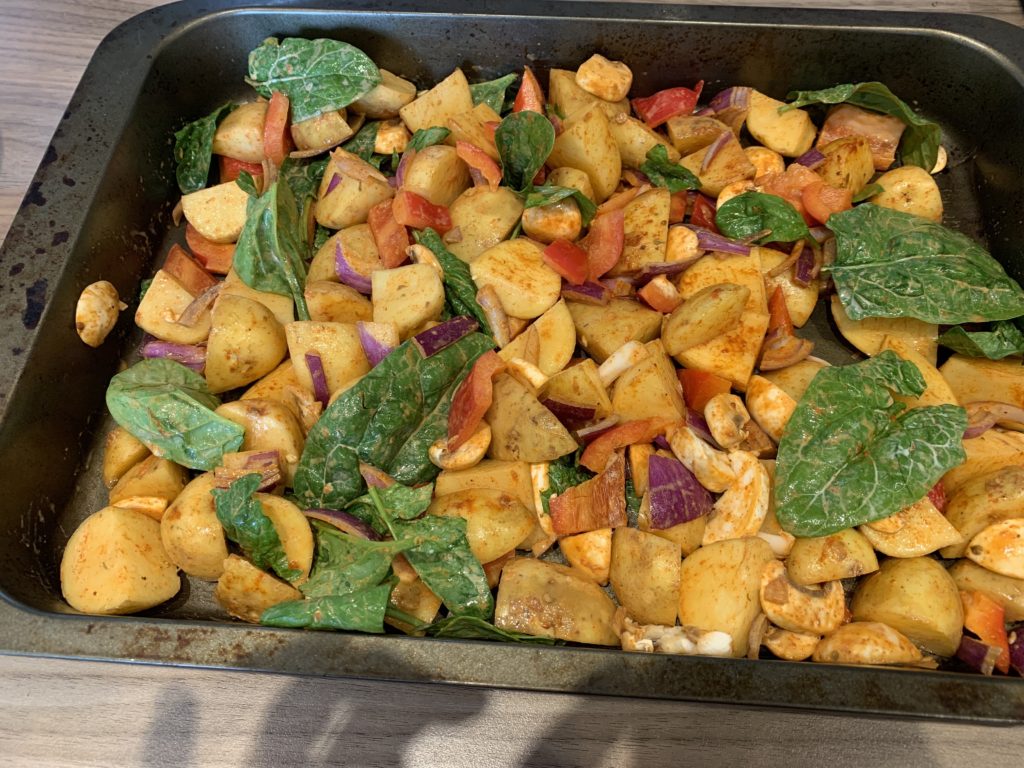 Vegetarian Breakfast Potatoes
Slimming World Syns: ZEROWeight Watchers: Coming SoonCalories: Coming Soon
Ingredients
800g

Cornish New Potatoes

(Halved)

1 tsp

Paprika

1 tsp

Sea Salt

½ tsp

Oregano

Pinch

Black Pepper

1

Large Red Onion

(Roughly Chopped)

8

Mushrooms

(Sliced)

1

Red Pepper

(Roughly Chopped)

2

Big Handfuls Fresh Spinach

200ml

Boiling Vegetable Stock

Low fat cooking spray
Instructions
Preheat oven to 200c/180c Fan/Gas Mark 4.

In a large bowl add halved potatoes, Paprika, Sea Salt, Oregano and Black Pepper. Toss the ingredients until the potatoes are completely covered.

Add Mushrooms, Red Pepper, Onion and Spinach. Spray with a very good helping of Low fat cooking spray and toss the ingredients again. 

Place everything into a baking tray and pour over your choice of boiling stock.

Place into the oven for 40 – 45 minutes until all of the stock has been absorbed. 

Serve with your perfect English breakfast and a beautiful poached egg.
---
Remember to tag @seasonalspuds and @fatgirlskinny__ on Instagram when you create this delicious recipe.