Coconut Quinoa Porridge | Slimming World Recipe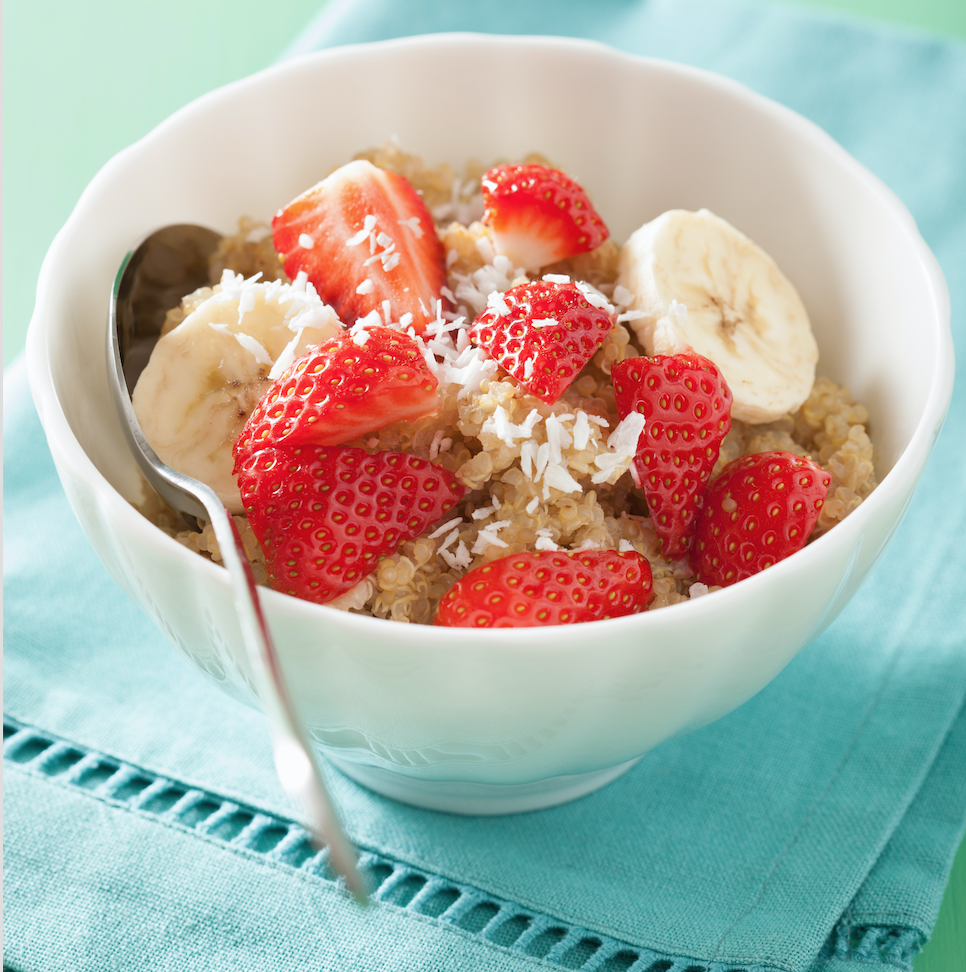 I have recently discovered Quinoa, a beautiful Syn free alternative to porridge oats and rice. I have been experimenting with different porridge ideas and finally found the perfect milk and consistencies.
Quinoa is also fab as an alternative to rice with a curry or chilli too.
SERVINGS:

2


CALORIES:

107 Per Serving




SYNS:

ZERO (Using HEA for milk)
---
INGREDIENTS
80g Quinoa (Soaked)
300ml Vita Coco Coconut Milk Alternative, Original (From Healthy Extra) (or 4.5 Syns)
1/2 Tsp Ground Cinnamon 
1/2 Tsp Vanilla Extract
2 Tbsp Fat Free Greek Style Yogurt
2 Tsp Sweetener
2 Cups Of Boiling Water
Your choice of fruit/berries etc
---
METHOD
Wash the Quinoa in water and then leave to soak for 15/20 minutes in some warm water.
Bring to cups of water to boil in a pan. Add the Quinoa and cover with lid. Stir occasionally until all of the water is absorbed and you are left with a light and fluffy Quinoa.
Turn to a low heat and add the coconut milk, sweetener, Vanilla Extract and cinnamon. Heat and stir gently until you are left with a cream porridge consistency.
Serve in a bowl, stir in 2 TBSP fat free greek style yogurt and add your choice of fruits and berries.
You can also use normal skimmed milk, almond milk etc…
I kept half of the porridge in the fridge until the next day and then reheated in the microwave and it was fine. I wouldn't suggest keeping it for any longer than 1 day and I do not suggest freezing.
Recipe Created by Fatgirlskinny. Please do not use or recreate this recipe without prior permission.
---