Delicious Chicken Korma.. Completely Syn free on the Slimming World plan. Mild and Creamy with a touch of spice, chicken korma is perfect for the whole family. Make my recipe this weekends fakeaway treat.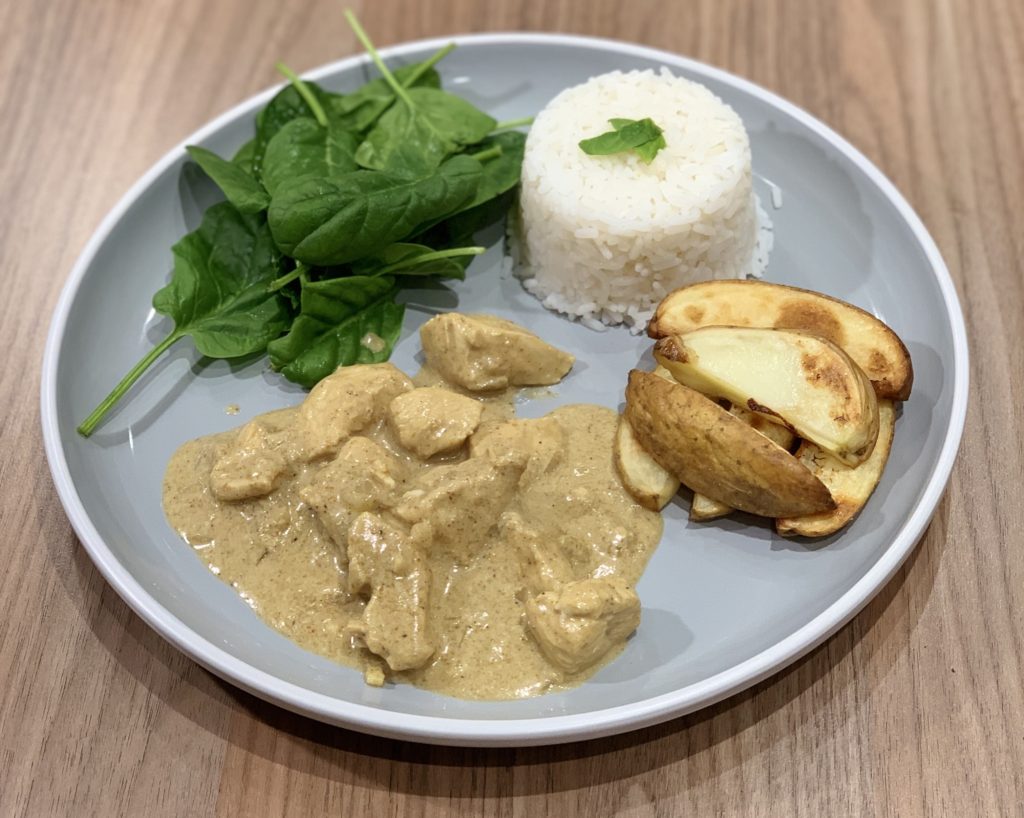 When I first made this recipe I did a lot of research into the key ingredients of a chicken korma as I wanted to make sure it didn't taste like your average "jar sauce". What I discovered was that there is 100's of different ways to make a Korma, but making it Syn Free whilst still keeping the authentic taste was going to be my hardest challenge.
However what I did discover is that every korma recipe has something in common.. the creamy texture with the sweet taste. This is easily achieved with fat free Greek style yogurt which we know is Syn free on the Slimming World plan.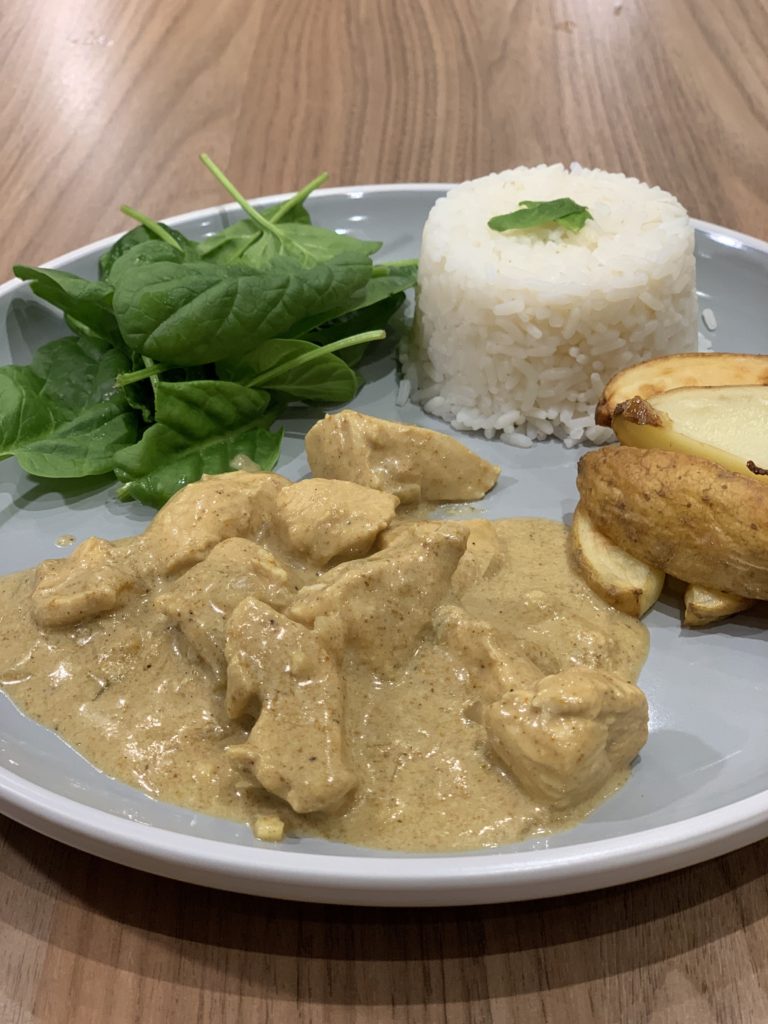 Another thing I am particularly aware of when creating any recipe is not all of my followers have 100's of spices in the cupboard like I do. So I like to keep them to a minimum. Meaning this quick and easy Chicken Korma has only 4 main spices to create that authentic taste.
The cooking time along with prep should take you no longer than 20 minutes. This recipe can be stored in an airtight container in the fridge for upto 3 days before reheating. This can also be frozen once cooled and kept for 1 month. Defrost thoroughly before reheating. Making this recipe the ultimate batch cooker's dream!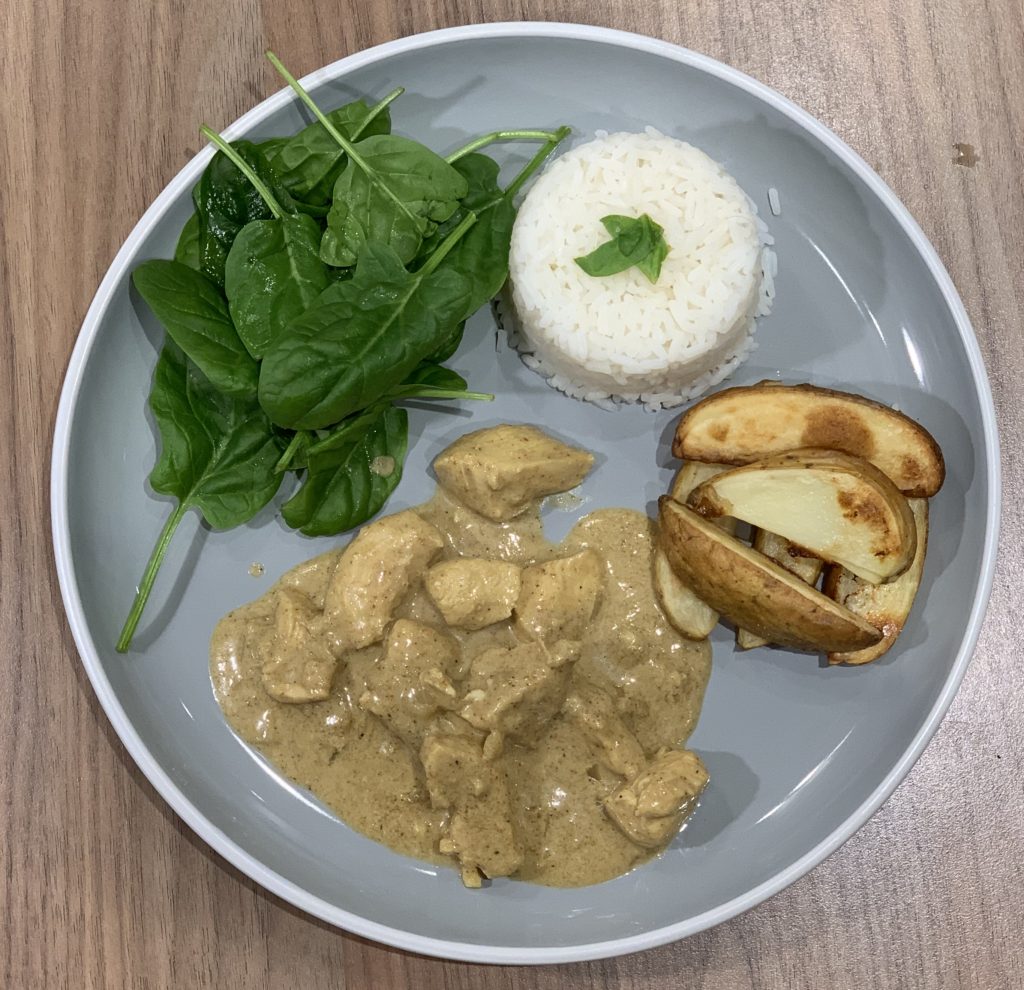 SERVINGS: 2
SYNS: Zero
---
INGREDIENTS
2 Skinless Chicken Breasts, Diced
300ml Boiling Chicken Stock
1/2 Onion, Finely Diced
1/2 Tsp Ground Ginger
1 Tsp Medium Curry Powder
1 Clove Of Garlic, Crushed (Or 1 Tsp Garlic Granules)
1/4 Tsp Turmeric
1 Tsp Granulated Sweetener
100g Fat Free Greek Style Yogurt
Pinch Of Salt
Frylight
---
METHOD
Spritz a pan with a little Frylight and add onion, garlic, ginger and half of the stock.
Cover with a lid and simmer for 4 – 5 minutes.
Add the diced chicken, curry powder, turmeric, pinch of salt, sweetener and the rest of the stock.
Simmer on a medium heat for 10 – 12 minutes stirring often.
Bring to a low heat and stir in your Greek style yogurt for a minute or two.
Serve with rice and Syn free chips for the ultimate takeaway.
Remember to tag me on Instagram if you create this recipe for the chance to get a shout out.