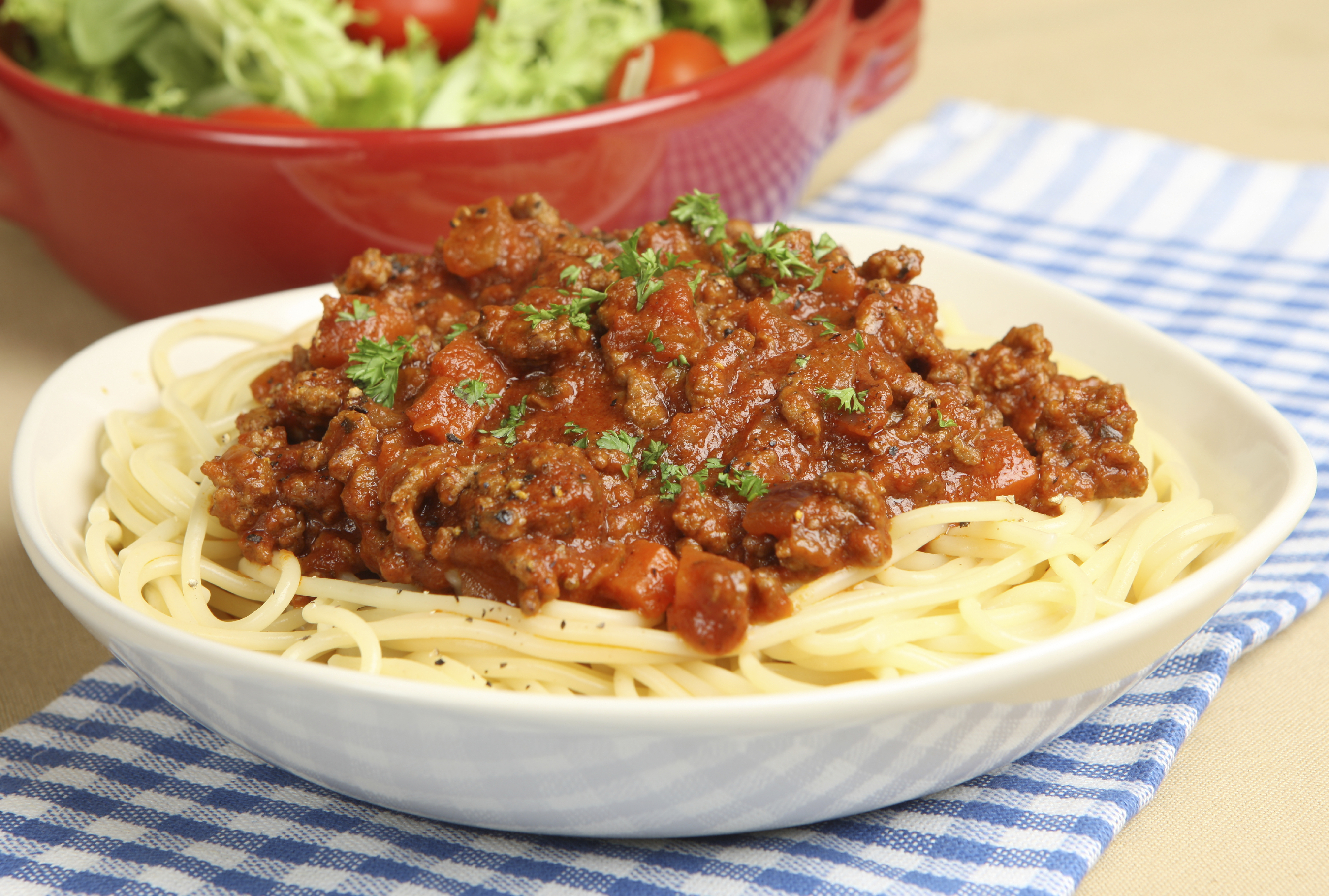 A good old Spag Bol is one of my favourite Slimming World recipes because it's totally Syn free and so filling. Also it's great for a batch cook and perfect for reheating. This recipe will serve 3-4 people.
Ingredients:
500g Lean 5% Beef mince
3 Large mushroom
1 Medium Onion
1 Red pepper
1 Green pepper
2 Garlic cloves (or 2 Tsp garlic granules)
2 Beef stock cubes
1 Tsp Dried mixed herbs (or Oregano)
2 x 400g tins of chopped tomatoes
Salt and pepper
Frylight
Method:
– Finely chop onion, red pepper, green pepper and slice mushrooms.
– Spray a pan with Frylight, add mince and garlic and cook until mince is browned.
– Add peppers and onion and cook until softened.
– Add mushrooms, crushed stock cubes, dried mixed herbs, pinch of salt and pepper and chopped tomatoes.
– Cover with a lid and simmer on a medium heat for 25-30 minutes or a very low heat for 1 hour. Stir regularly.
Serve over Spaghetti, pasta or lots of Speed vegetables.
---
Don't forget to tag me on Instagram if you create my recipes 😉 @fatgirlskinny_sw
---
Do you shop online? I always do my Shopping with either Sainsbury's Or Tesco's. I shop online to save money.. because it stop's me from buying things I don't want or need. When I do my shopping I always use Topcashback.co.uk to claim cashback on every shop I do. I highly recommend signing up today.