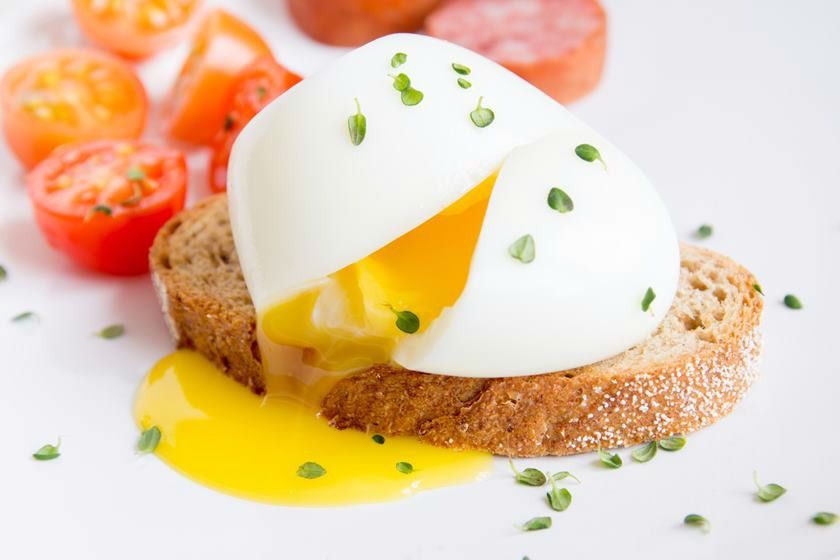 If you are anything like me you will pretty much live on eggs when following the Slimming World plan. Eggs being syn free is a savior for me. I will often eat 3 or 4 eggs per day. Whether it be scrambled, boiled, fried or poached I just love eggs. If I do say so myself however.. I am pretty good at cooking a poached egg and I am always being asked how I do it.. Well here we go.
Ingredients:
1 Egg
Boiling water
1 Sauce pan or frying pan
1 Slotted spoon
1 Small bowl or ramekin
Kitchen towel
Method:
Bring around 2 inches of water to boil in a non stick pan. Pure metal pans are the worst to cook a poached egg in as the egg sticks to the sides. Once the water is boiling turn down the heat to a gentle simmer.
Crack your egg into a small bowl or ramekin.
Pour your egg into the simmering water quickly.
Do not touch the egg, do not worry if the egg looks rough.. a poached egg is not always perfect.
If you like your poached egg soft/runny allow 2 minutes cooking time. If you like your egg harder allow around 3 to 4 minutes cooking time.
To remove your egg uses a slotted spoon to lift gently and allow the water to run out.
Place onto some kitchen towel to dry off before serving.
The general rule is the fresher the egg the better it will poach.. but using vinegar is a complete myth you do not need it.
---
Don't forget to tag me on Instagram if you create my recipes 😉 @fatgirlskinny_sw
---
If you still cannot create the perfect poached egg try this AMAZING product from Joseph Joseph. It's a little more expensive but it's literally the best thing I have ever used. Have a look here.