Syn Free Thai Green Chicken Curry | Slimming World Fakeaway Recipe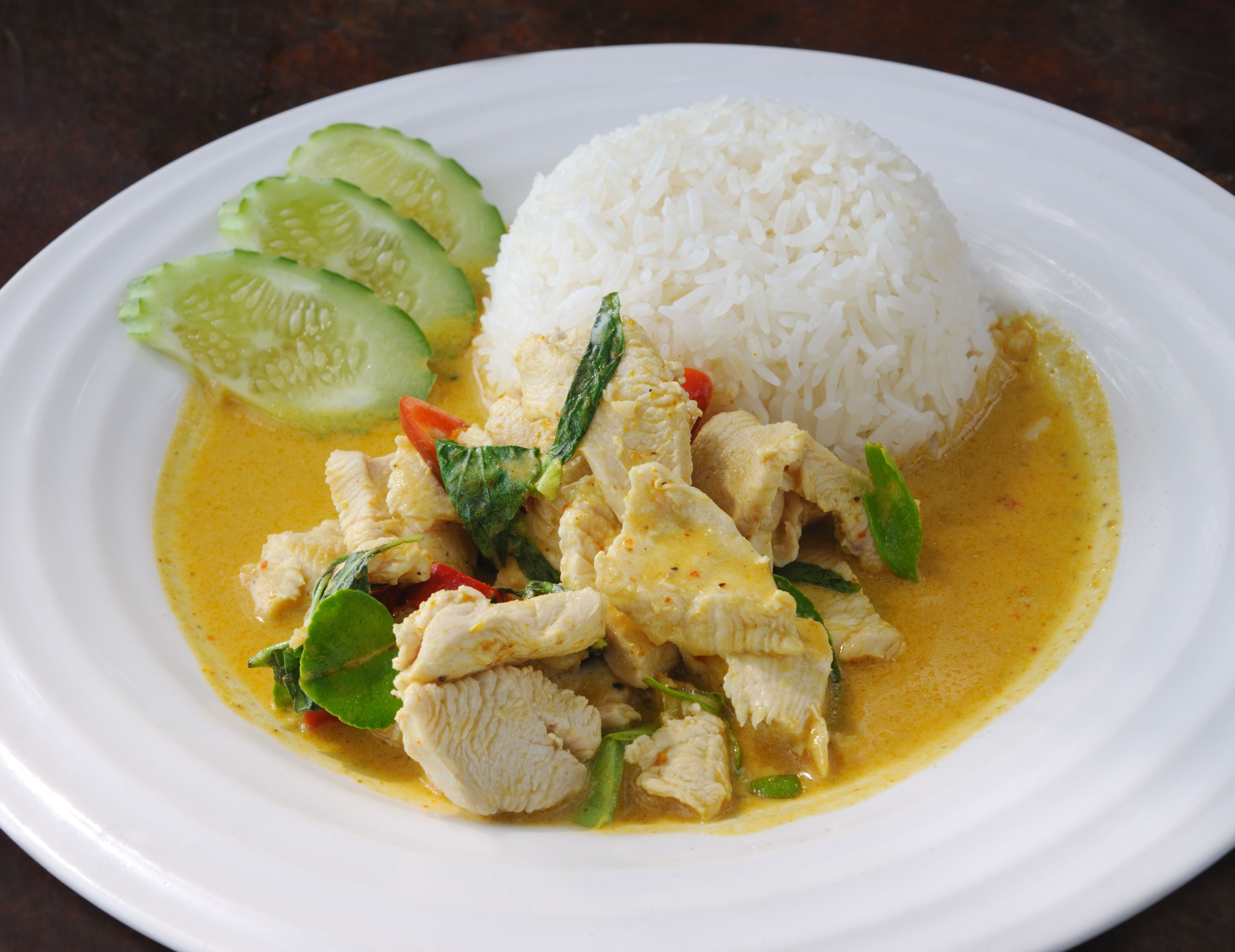 Ingredients:
Serves: 2 -3 People
Syns: SYN FREE
For the paste:
3 Shallots
3 large garlic cloves (or 3 Tsp of garlic granules)
2 Tsp ground coriander
2 Lemongrass stalks
30g Root ginger (Or 2 Tbsp of ginger granules)
2 Red chillies (or 1 Tsp of lazy chilli)
Grated zest of 2 limes
Remaining Ingredients:
2 Medium onions
300ml Boiling chicken stock
650g Diced skinless chicken breast
225g Can sliced bamboo shoots, drained
1 Red pepper
15g Fresh coriander (Or 1/2 Tsp of ground coriander)
100g Fat free natural Greek yogurt
2 tbsp light soy sauce
Frylight
Method:
First to make the paste: Roughly chop shallots, remove outer leaves of lemongrass and roughly chop. Peel and roughly chop garlic and deseed and chop chillies. Grate limes. Add all of your paste ingredients to a food processor or Nutribullet and blend to a paste. Set aside.
Roughly chop your onions, chop red pepper and add them to a pan sprayed with Frylight. Cook on a medium heat for a few minutes. Add the curry paste that you created earlier and cook for 2 minutes.
Add 300ml of boiling chicken stock and bring to the boil.
Stir in chicken, bamboo shoots, reduce the heat, cover with a lid and simmer for 15 to 20 minutes ensuring the chicken is cooked through. Stir occasionally.
Reduce heat further and add yogurt, soy sauce and Coriander. Simmer for 3 minutes and serve.
Serve over rice or with lots of delicious speed vegetables.
---
Don't forget to tag me on Instagram if you create my recipes 😉 @fatgirlskinny_sw