WIN A VEGETABLE SPIRAL CUTTER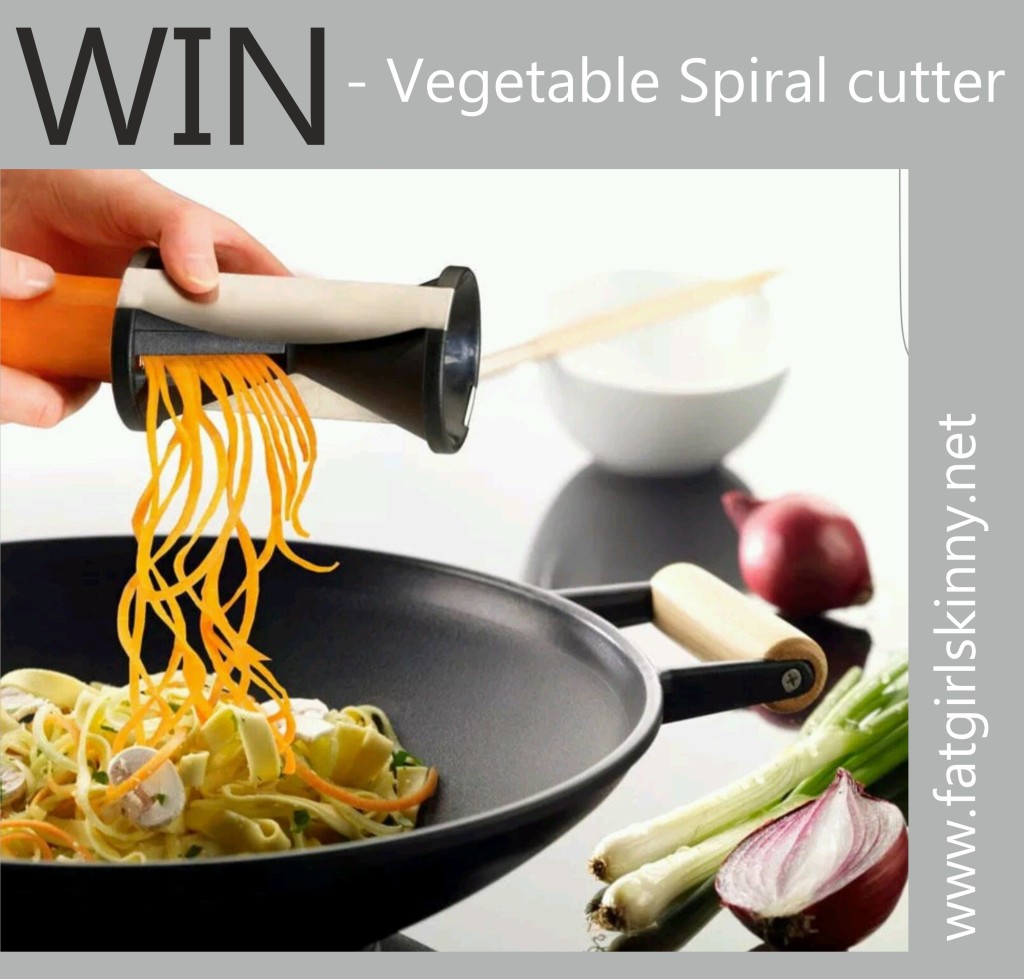 COMPETITION ENDED
Win an awesome vegetable spiral cutter.. i have one of these for creating carrot and courgette spaghetti.. i couldn't live without it. Enter below:
1. Amazing healthy product
2.With the Spiral Slicer you can conjure up endless julienne strips of carrot, radish, cucumber and all kinds of other firm vegetables.
3.The 2 x 3mm or 3.5 x 5mm spirals are perfect to create vegetable stir-fries or pasta dishes.
4.Also great for garnishes, plating and decorating serving dishes.
5.The constructed from high-quality plastic and stainless steel.
6.Easy cleaning under running water.
7.Special, sturdy Japanese blades made of stainless steel.
8.Create endless Julienne strips.
9.Dishwasher-safe Stainless steel / plastic.
GOOD LUCK!!! X