Slimming World Success: Lukes Story
There is nothing better for our weight loss than to read motivational stories from others. So I am going to start posting regular Slimming World success stories.
This week meet Luke, a 30 year old weight loss success 🙂
START DATE: I joined Slimming World 7th February 2013, however I did not "see sense" until 16th October 2013.
START WEIGHT: 28 stone 5lb (180kg)
GOAL WEIGHT: 15 stone (95.2kg) but i would like to go a little further if my body can do it.
CURRENT WEIGHT: 16 stone 4lb (103.4kg)
CURRENT WEIGHT LOSS: 12 stone 1lb (76.6kg)
Are you a group member?
If so which one? Who is your group leader?
Current group leader – Amy Reeves
Group – Dawlish group on Thursdays
However throughout my journey I have moved to different groups due to changing jobs and I must include them as they have helped so much. Emma Ray at the Bovey Tracy group and Emma Jeffery's at the Ashburton group.
What were your reasons for wanting to lose weight?
The reasons for making my life better were not only for me but also for those around me. I was blind to what I was doing to my family and myself and I came to a moment where I wished to make a difference.
Everyday since then I have become a new person with new ideas and ambitions.
Have you tried any other diets in the past?
Have you had any success with them?
I never tried a formal diet previously. I spoke to the doctor about my health and my family pointed me in directions for ideas like but nothing official.
Sadly previous assistance by concerned friends and family fell on deaf ears and I did not lose weight.
Why did you join Slimming world? How did you hear about it?
My reason is a little sad but all things have to start somewhere.
I have always been of a large build, ever since being a child. But growing up fat means you gain a tough hide to comments and so I pretended to be happy for countless years through primary, secondary, college and eventually university.
Then in Christmas 2008 my mother passed away, which as you can imagine hit me like a ton of bricks. In a small amount of time due to emotional eating, I gained weight dramatically. I was averaging about 4 takeaways a week, 4 pints of milk a day, one round of sandwiches was never enough and I didn't walk anywhere.
I would hurt physically from the strain and I would go through 4 or five shirts a day because of sweat from moving around the house. It got really bad.
My sister returned from travelling, and without exaggerating… she literally saved my life.
She asked me to attend Slimming World with her and see what it was like. But for the first few months, I didn't care and had no intention of losing weight, I would yoyo so much that at my worst I was heavier than when I first joined.
One day in October after a massive 5-pound gain my sister stood in front of me and hit me with cold hard truth. "Luke do you realise what you are doing to yourself and your family?. Mum is gone and Dad is all that's left. When Dad goes it will be just us and if you eat yourself to death I will be all alone". The idea of leaving my sister alone in the world made me realise what I was doing to myself, her and everyone who cared for me. The following week I lost a whole stone and I took control of my life for me and for all the amazing people in my life.
What do you enjoy most about the Slimming World diet?
The fact that it isn't really a diet. The way that I can enjoy everything I used to love. No restrictions except my own decision as to whether it is worth the syns. If I wish for a takeaway I can cook it.
The biggest and most amazing part of Slimming World is how much my culinary palette has widened since I joined. Many would think that a "diet" restricts but I would say gosh no. I have used more spices, seasons, foods and flavors in the last couple of year than I have utilised my entire life.
If you embrace the possibilities of your food options it can become very exotic and inspiring.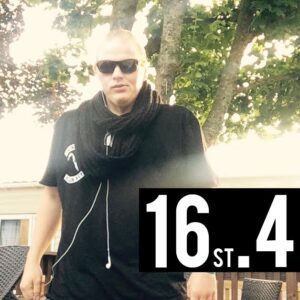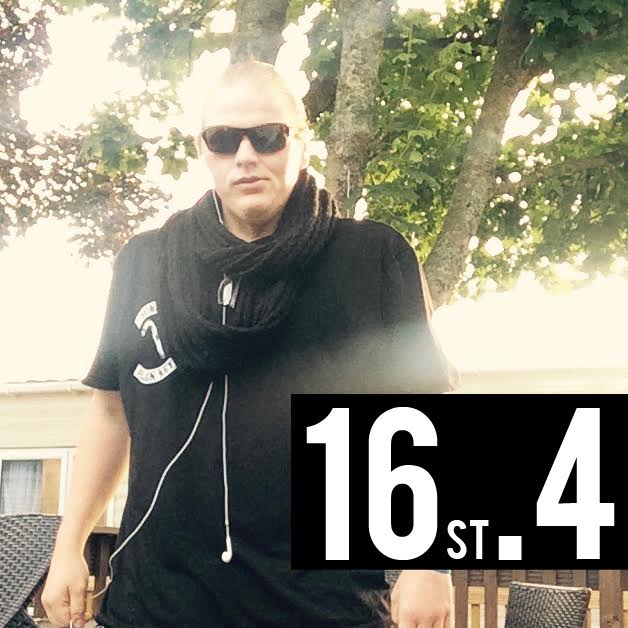 Can you describe Slimming World in five words?
-Freedom
-Friendship
-Inspiration
-Hope
-Help
Do you have five Slimming World top tips?
1. Don't be afraid to experiment with food.
2. Look at what you can have over the things you cannot.
3. Scrambled eggs are the easiest meal to cook and are syn free. Egg, salt and pepper in the microwave.
4. During your journey if you lie about eating something the only person you are lying to is yourself.
5. Don't give up. At the start it can be hard only because it's new. Before you stop or you feel like eating something high in syns because you don't think its working, just keep going a little longer.
Do you have any Slimming World essentials you just couldn't live without?
1. Eggs: quick meal
2. Mugshots: perfect lunch
3. Slimming World App: good to help on the go
4. My group: for guidance and advice
5. My family and friends: my rocks and inspiration
6. Muller lights: sweet, syn free and good for baking
What is an average daily food diary for you ?
Breakfast – Overnight oats made from HEB oats, fat free yogurt and frozen cherries or banana and marmite on HEB toast (don't knock it till you try it).
Lunch – Mugshot with two poached eggs, Muller Light Yogurt and a banana. I am on the go and it's an easy and quick lunch.
Dinner – I am currently in love with Kirsty's Cous Cous KFC fakeaway recipe however I use turkey to make a turkey breaded steak with salad.
Also my slow cooker is my world so I make all sorts just by throwing in syn free goodies.
The Extra Easy All In One Cook Book is with me all the time these days.
Syn free snacks – Muller Lights, pickled eggs, Gherkins, grapes and bananas.
Syns – Sadly I am a terrible Syn spender which can sometimes cause a slow down my weight loss or a reverse however I syn milk for coffee and sometimes cheese but that's it syn wise.
What is your most favourite Slimming World recipe?
Hee hee not to sound like I am promoting but seriously the KFC fakeaway is a goody.
However I have a sweet tooth so the half-syn cake is great, quick and easy. Plus you can eat a whole cake for half a syn, which feels amazing.
Do you reward yourself for weight loss in anyway?
Cheesy as it sounds but I feel the weight loss is the reward however if I want to treat myself I buy art supplies and a mini milk (35ml – 1.5 syns for an ice cream taster).
Is any one else in your household or family following the Slimming World plan?
My sister and brother in law are slimming world followers however they have recently had a baby boy so they have postponed group for the moment. They still follow it and are proud of my achievements.
I love them so much and without my sister I would not be here today.
Is there anything you can do now that you couldn't do before losing weight?
I can do so much now, I am the total polar opposite to the guy I used to be. I can walk miles let alone a few feet without sweating or needing to change a shirt. I built a bike and now I ride it all the time, this is something
I would never have been able to do without causing severe damage to the bike and me. I feel like I have unlocked a cage and can run freely without pains or restrictions and I do not know why it took so long to do so.
The sky is the limit and I can't wait to see so much that I have missed out on all these years.


Thank you for sharing your story with us Luke. I have to say it brought a little tear to my eye when you told me about your sister and how she supported you 🙂 I hope Luke's story helps to motivate others.
---
If you are interested in having your story featured on the blog please use the contact form to send me a message or find me on Facebook.