2 Syn GingerBread Biscuits | Slimming World Recipe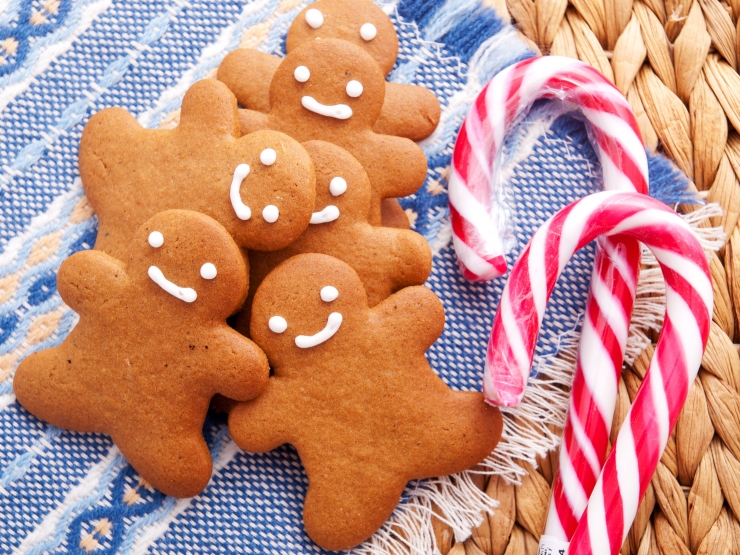 Who doesn't adore a biscuit with a good cuppa? Well… It may be Slimming World but as we all know it doesn't mean going without 🙂 Try out my delicious Gingerbread biscuits.
It is completely up to you if you make them into little men.. you could make them into anything you like.. the whole mixture is worth 60 Syns.. I usually make 30 Gingerbread men. So divide up how you wish but just remember to divide 60 by your number of servings.
I always use this Gingerbread man cutter from Amazon here. It gives you a variety of sizes too.
Ingredients:
150g plain flour
60g self raising flour
60g cornflour
2 level tbsp artificial sweetener
1/2 tsp almond or vanilla essence
2 and a 1/2 tsp ground ginger
2 tsp finely chopped glacé ginger
2 level tbsp butter
2 level tbsp low fat soft cheese
1 tbsp oil
1 egg
Method:
First Sift the plain flour, the self-raising flour, the cornflour, the sweetener and the ground ginger into a mixing bowl. Mix together with the glacé ginger.
Secondly beat together the butter, the low fat soft cheese, the oil, the egg and the essence in a new mixing bowl. I find this is easier with a food mixer or hand whisk.
 Add the flour mixture and the butter mixture together. If at this point you find it a little too dry add a tiny bit of water.
Lightly flour a surface and knead the mixture.
Wrap this mixture in a carrier bag or cling film. Place into the fridge for at least 35 minutes. You can leave this for up to a 24 hours if you are pre prepping.
Lightly flour a surface and use a floured rolling pin to roll out to ½cm thickness. Cut into 30 shapes and place on a lined baking sheet.
Bake at 170°C/150°C Fan/Gas 3 for 10-15 minutes or until golden brown. Allow to cool before serving.
To make the smiley faces on my men I melt 1 medium snack size Milky Bar and use it to draw on the faces. But make sure you allow this into your syns 🙂