Syn Free Pasta With Meatballs In Tomato Sauce | Slimming World Recipe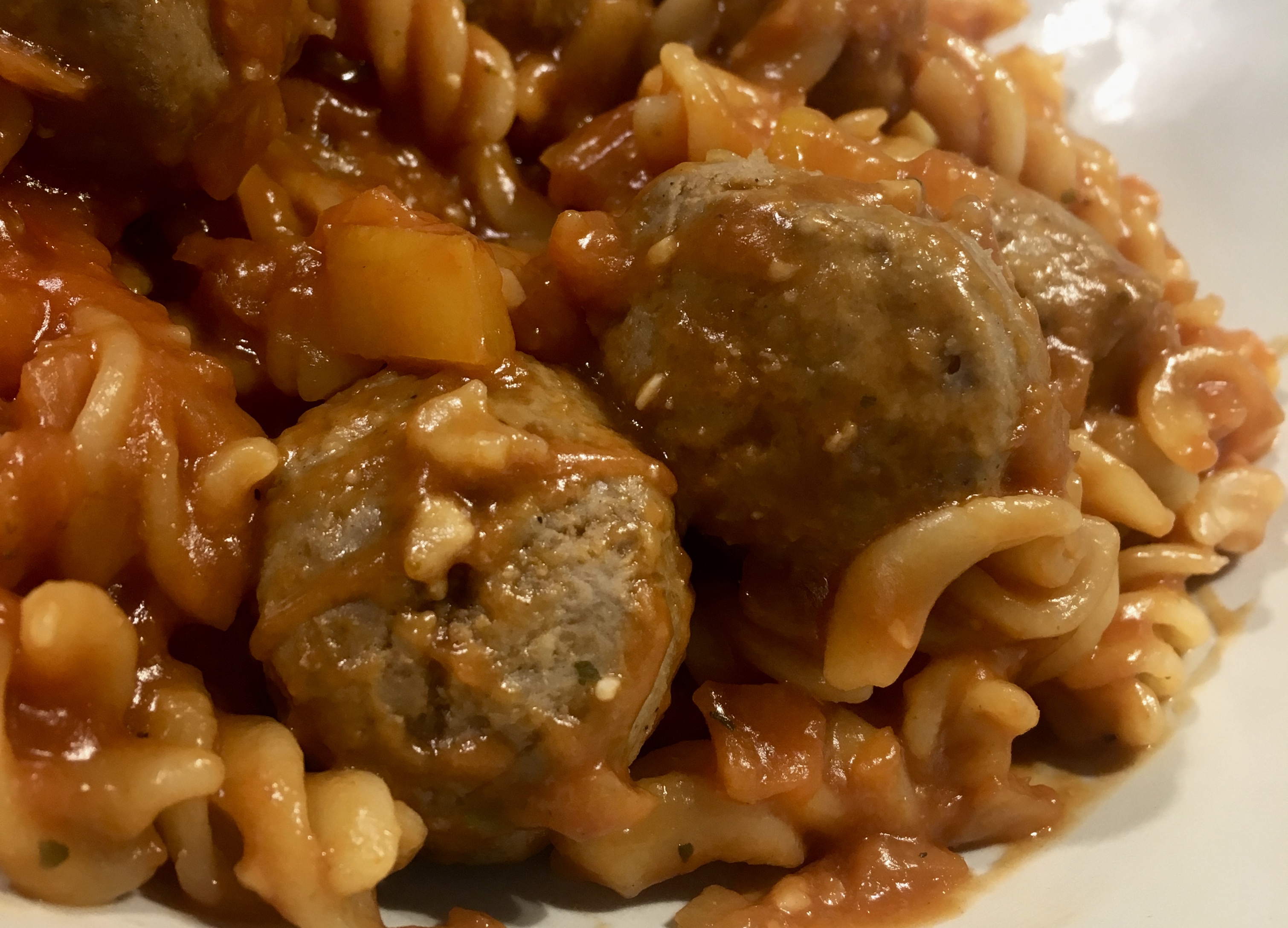 I am currently massively addicted to the Slimming World Meatballs.. have you tried them? Hubby put this delicious pasta together for us tonight and I would like to share the recipe with you my lovely followers.
If you don't fancy using the Syn Free Slimming World meatballs I can highly recommend the delicious turkey meatballs from Tesco.
Servings:

2 – 3 


Syns:

Syn Free
---
Ingredients:
16 Beef & Pork Slimming World Meatballs
150g Pasta or Spaghetti
2 Peppers (Your choices of colour)
1 Onion
2 Cloves Of Garlic (or 2 Tsp Garlic Granules)
2 Tsp Paprika
1/2 Tsp Dried Mixed Herbs
1 Beef Stock Cube in 125ml Boiling Water
500g Pasata
Salt & Pepper
Frylight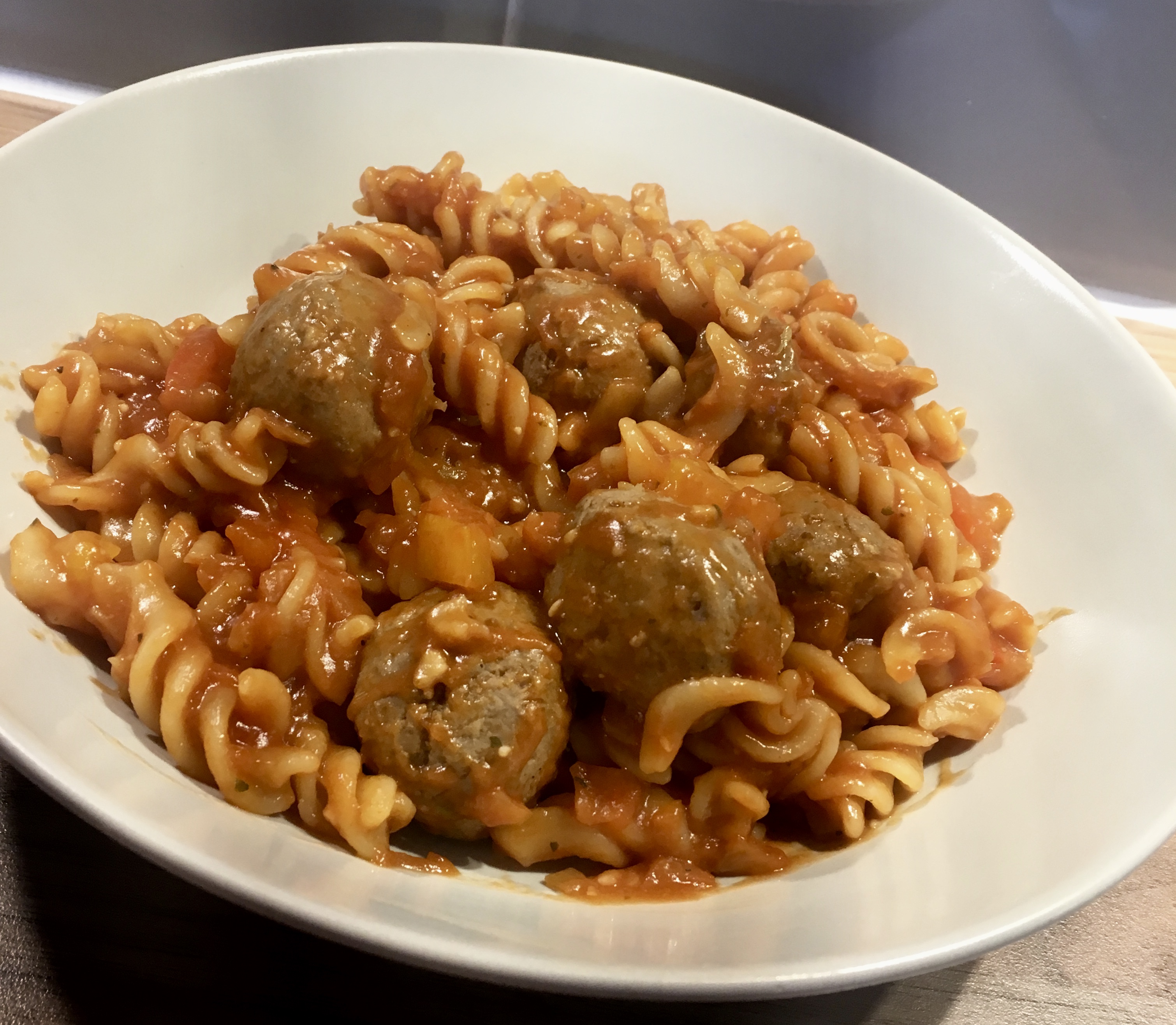 ---
Method:
Add pasta to boiling water with a pinch of salt and allow to simmer.
Spritz a pan with Frylight and add meatballs. Brown for around 5 minutes.
Meanwhile dice peppers and onion.
Add onion, peppers, garlic, paprika, dried mixed herbs , a season of salt & pepper to the pan and cook for a few minutes.
Add boiling stock and half of the Pasata.
Cover with a lid and allow to simmer until the peppers and onions have softened and the stock has reduced slightly.
Add the remaining Pasata and drained pasta. Stir and allow liquid to reduce on a medium heat until you have a thickened dry sauce and everything is cooked through. Make sure to keep the mixture moving to stop from sticking.
Recipe Created by Mr Fatgirlskinny. Please do not use or recreate this recipe without prior permission.
---
Have you created this meal? Please tag me in your photos on Instagram and you might get featured on my blog. Visit me on Instagram @fatgirlskinny__
---
I always cook with Frylight.. only 1 calorie per spray and its completely Syn Free. Don't add fat to your cooking by using any other oils. Always cook with Frylight.
---
Do you need some support? Are you lacking in inspiration? Join our Facebook page to make new Slimming World friends.