Syn Free Sage And Onion Stuffing | Slimming World Recipe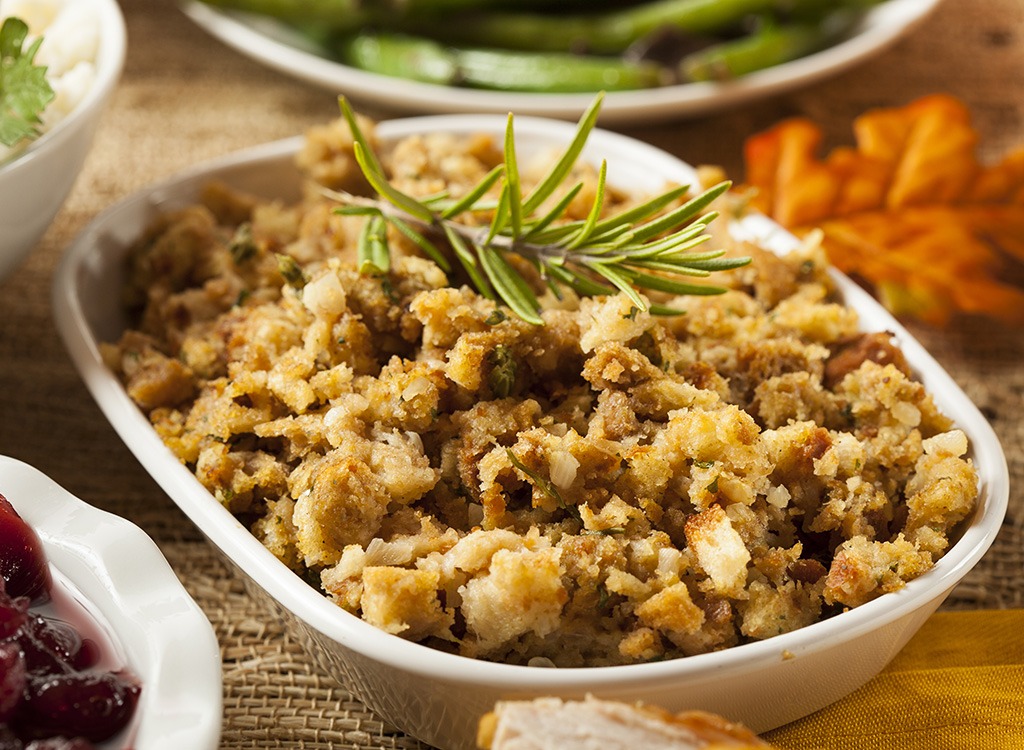 Sunday roasts for my husband are never the same without a hearty portion of stuffing. It doesn't matter what meat he has on his plate he just loves the stuff.  So I came up with this recipe… I don't like the sausages on their own but made into stuffing they are fantastic. All completley syn free.
Servings: 3 – 4 People
Syns: Syn Free
Ingredients:
Linda McCartneys Vegetarian Red Onion & Rosemary Sausages, frozen 6 pack
1 Large Onion (Red or White)
3 Sage leaves (finely chopped or blended)
1/2 Tsp Mustard Powder
1 Large Egg
A Dash of Lemon Juice
Salt & Pepper
Frylight
Method:
Fully defrost sausages (This usually takes around 5-6 hours at room temperature or overnight in the fridge)
Preheat your oven to 180c.
Finely chop the onion and fry in a little Frylight until browned.
In a large mixing bowl mash the frozen sausages with a potato masher.
Add Onion, egg, mustard powder, sage and a seasoning of salt and pepper and mix well.
Use a little Frylight to coat a small deep baking tray or a ceramic dish as the stuffing may stick. Place the mixture into the tray and fluff with a fork.
Place in the oven and bake for 30 – 35 minutes.