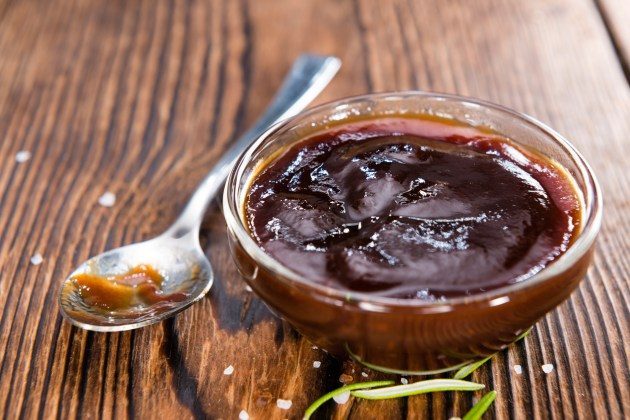 If you crave BBQ sauce like me then you will love this recipe for syn free sauce! Perfect on pizzas bases, with pulled pork or on ribs.
Ingredients:
– Frylight
– 1 Onion (or frozen onion)
– 1/2 Tsp Mustard Powder
– 4 Tbsp Balsamic Vinegar
– 1 Tbsp Worcestershire Sauce
– 1/4 Tsp Garlic Granules
– 1 tsp paprika
– 225g passata
– 2 tbsp sweetener
Method:
Finely chop onion, spritz a pan with a little Frylight.
Saute the onion with Paprika until completely softened.
Add Passata, Worcestershire sauce, Balsamic vinegar, Mustard powder, Sweetener, Garlic Granules, Salt and Pepper to a small saucepan.
Simmer for 10 minutes until the sauce thickens.
Pour into a bottle.. this will last in the fridge for a couple of weeks.
---
Have you created this recipe? Don't forget to tag me in your photos on Instagram 🙂 @fatgirlskinny_sw