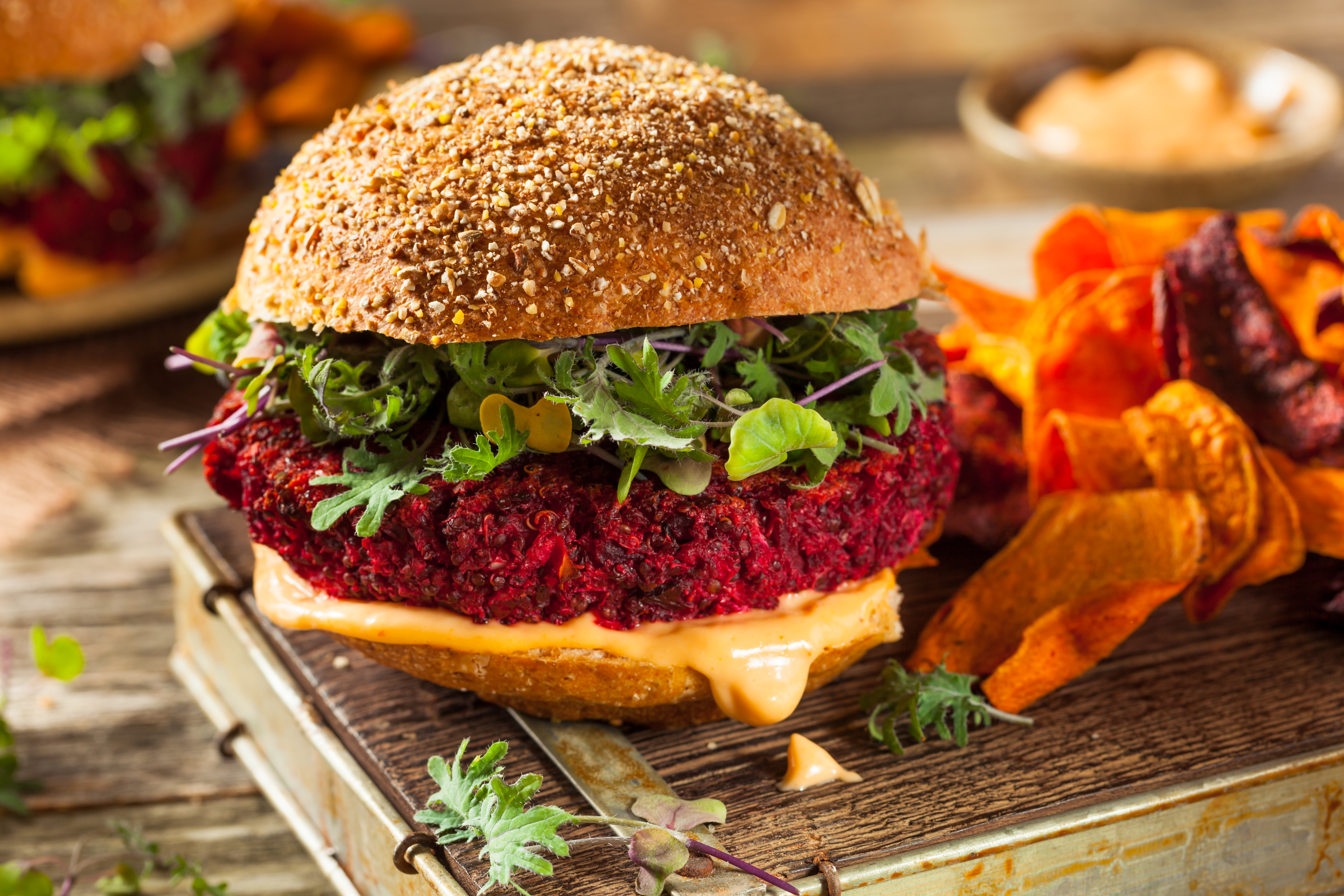 Beetroot and Quinoa burgers… another perfect recipe for my vegetarian followers.. and also just totally yummy for everyone.. These burgers are a great way of getting lots of speed into your day since beetroot is a Speed food. I was a little sceptical about giving this a go but, it was really tasty and a great alternative to meat burgers but cutting the calories by 70%.
SERVINGS: 2 Burgers
SYNS: ZERO
---
You will need a food processor or Nutribullet to create this recipe. I do highly recommend the Nutri magic bullet… its fairly inexpensive and does exactly what it says.. I use it for 60% of my recipes.. its a gadget I simply could not live without.
INGREDIENTS
---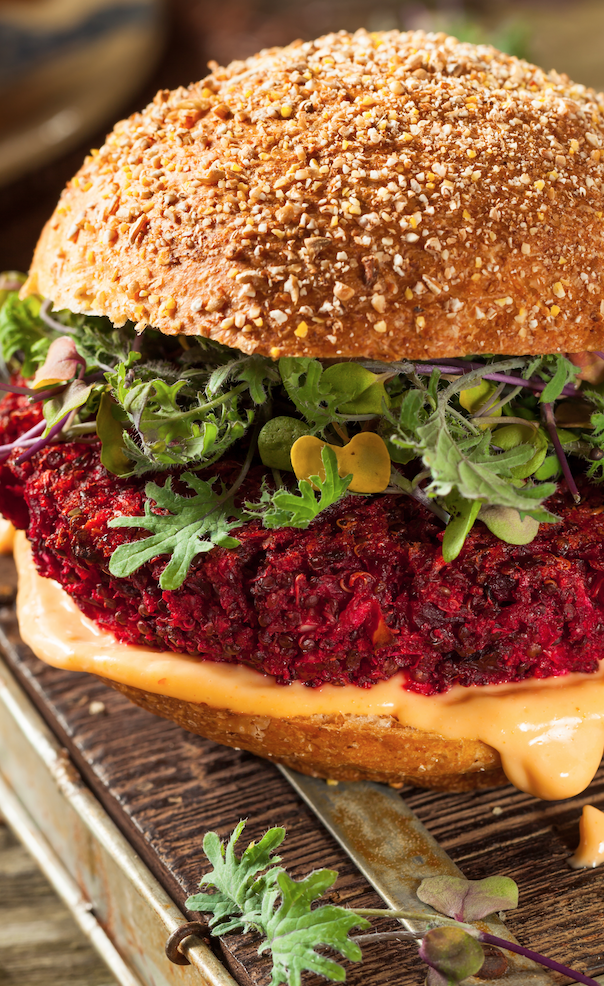 METHOD
Preheat the oven to 170c/Gas Mark 3.
Line a baking tray with grease proof paper and place your diced Beetroot onto the tray.
Place into the oven for 25 minutes. (This can be skipped if you decide to use pre cooked Beetroot)
Meanwhile cook the Quinoa according to the packet instructions.
Remove the Beetroot from the oven and place into a food processor/Nutribullet along with the Onion.
Because we still need some texture to the burgers.. only pulse the processor for 3 or 4 short blasts.
Place the Beetroot and Onion into a bowl with the cooked Quinoa, Beaten egg, crushed Garlic, Lemon juice, Chilli powder and Salt.
Combine completely and then using slightly wet hands form two burger type shapes.
Place back onto the lined baking tray and spritz the top with a little Frylight.
Bake in the oven for 15 minutes, remove, flip the burgers carefully and then bake for a further 15 minutes.
Serve in a bun with your choice of toppings (they work well with Cheese).
---